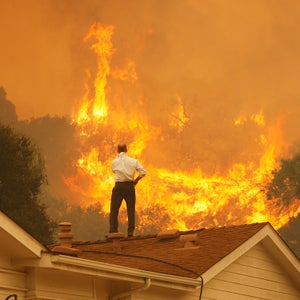 Maybe you saw the fire coming, maybe you didn't. Maybe you were ready for it, maybe you weren't. Maybe you did everything right. Maybe not. Maybe you just lost everything. Maybe that's not even the worst of it. For this final episode of our four-part series investigating American wildfires, we asked fiction writer Joseph Jordan to imagine the experience of someone whose home has been destroyed by flames. He came up with a haunting story that captures our modern relationship with wildfire, in which a single catastrophic blaze is neither the start or end of anyone's troubles.
Follow the Outside Podcast
Outside's longstanding literary storytelling tradition comes to life in audio with features that will both entertain and inform listeners. We launched in March 2016 with our first series, Science of Survival, and have since expanded our show to offer a range of story formats, including reports from our correspondents in the field and interviews with the biggest figures in sports, adventure, and the outdoors.