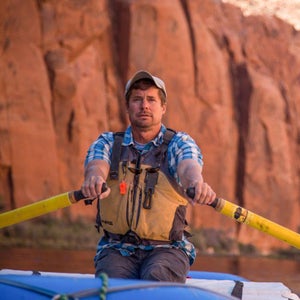 Kevin Fedarko is a celebrated and well-heeled journalist, accustomed to dropping in on an exotic place and extracting a story, often in less than a week. But in 2004, he left his job at Outside and went looking for something deeper and more meaningful: a story forged over months and years. He ended up at the bottom of the Grand Canyon at the helm of a boat full of poop called the Jackass.
Follow the Outside Podcast
Outside's longstanding literary storytelling tradition comes to life in audio with features that will both entertain and inform listeners. We launched in March 2016 with our first series, Science of Survival, and have since expanded our show to offer a range of story formats, including reports from our correspondents in the field and interviews with the biggest figures in sports, adventure, and the outdoors.