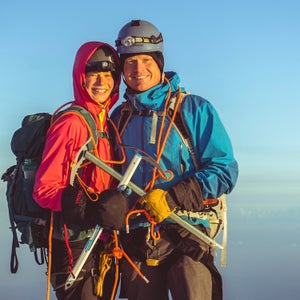 When a groups of friends in their twenties set out to climb Mount Rainier, they felt like they were ready for anything. But on the upper slopes of the peak, trouble found them. A storm moved in, and members of the party began to suffer from altitude sickness and dehydration. As climbers began turning around, two decided to push on: an aggressive military athlete who was on a quest for the summit and a first-time mountaineer who wanted to prove herself. It didn't take long for them to end up in the worst kind of scenario—lost, exhausted, and increasingly delirious. Their survival depended on working together, and over many difficult hours, they took turns saving each other. But out of their darkest moments, something magical grew.
---
This episode is brought to you by Belize, one of the world's great adventure destinations and a country that's created a comprehensive and commonsense COVID-19 safety system for travelers. Learn more about how you can safely experience the wonders of Belize at travelbelize.org.
Follow the Outside Podcast
Outside's longstanding literary storytelling tradition comes to life in audio with features that will both entertain and inform listeners. We launched in March 2016 with our first series, Science of Survival, and have since expanded our show to offer a range of story formats, including reports from our correspondents in the field and interviews with the biggest figures in sports, adventure, and the outdoors.