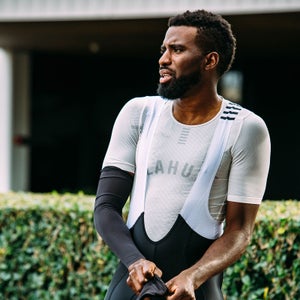 American road racing has struggled in the past decade. Following the downfall of Lance Armstrong, road racing became almost synonymous with doping, sponsors walked away, and fans became disenchanted. But new energy is emerging again in the longtime American discipline of crit racing, or criterium, which has riders hammering out laps on courses through city streets. It's fast, rowdy, and full of crashes—cycling's version of Nascar. "If you love football, if you like watching people get smacked and running into each other, getting dunked on, it has the same feel," says top crit rider Justin Williams. Known as an outspoken advocate for diversity in the sport, Williams is now on a quest to create a whole new fan base for road riding by making it a commercial sport for the masses.
---
This episode is brought to you by Sta-bil, maker of America's number one fuel stabilizer treatment as well as a growing number of exceptional products that keep the vehicles we depend on for our adventures running the way they're supposed to. Learn more at stabilradio.com.
Follow the Outside Podcast
Outside's longstanding literary storytelling tradition comes to life in audio with features that will both entertain and inform listeners. We launched in March 2016 with our first series, Science of Survival, and have since expanded our show to offer a range of story formats, including reports from our correspondents in the field and interviews with the biggest figures in sports, adventure, and the outdoors.