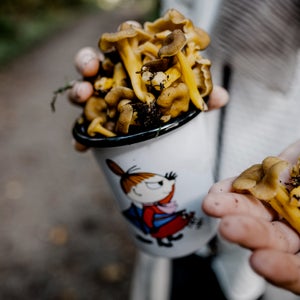 There are several thousand species of mushroom, but only a handful that will kill you. And the toxins found in poisonous mushrooms are some of the deadliest natural poisons on earth. Just seven milligrams—one quarter of a grain of rice—is enough to kill an adult. When you picked some mushrooms off the forest floor, you planned to make a nice risotto. But now you're in the hospital, fighting for your life.
Follow the Outside Podcast
Outside's longstanding literary storytelling tradition comes to life in audio with features that will both entertain and inform listeners. We launched in March 2016 with our first series, Science of Survival, and have since expanded our show to offer a range of story formats, including reports from our correspondents in the field and interviews with the biggest figures in sports, adventure, and the outdoors.