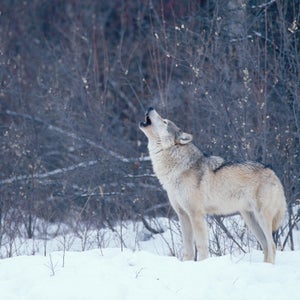 Wolf howls, bird songs, crickets, frogs—soundscapes contain clues to not only what's going on around us but also who we are. Not just as individuals, but as human beings. Or at least, that's what Bernie Krause says. Krause is a soundscape artist who's spent decades collecting the sounds of the natural world and contemplating their meaning. In this piece, producer Tim Hinman from the podcast Sound Matters talks to Krause about how soundscapes work, what they can tell us about our world, and why audio ecology should be an integral part of how we think about conservation.
Follow the Outside Podcast
Outside's longstanding literary storytelling tradition comes to life in audio with features that will both entertain and inform listeners. We launched in March 2016 with our first series, Science of Survival, and have since expanded our show to offer a range of story formats, including reports from our correspondents in the field and interviews with the biggest figures in sports, adventure, and the outdoors.