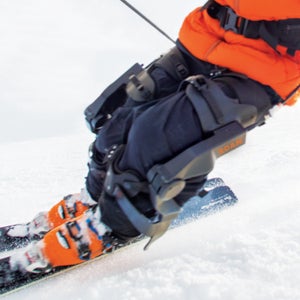 It sounds like something out of a James Bond film: a robotic exoskeleton that helps you ski better. But the real thing exists. A San Francisco–based startup called Roam has developed a breakthrough device that pairs clever mechanics with artificial intelligence to give your lower body a boost when you need it most. For able-bodied skiers, it's a performance-enhancement tool that will let you ignore your creaky knees. And for athletes who've suffered debilitating injuries, it's a chance to once again experience the kind of unadulterated joy that comes from linking turns down a mountainside. Outside contributing editor Nick Heil guides us through this report on the technology-assisted future of sports.
---
This episode is brought to you by Belize, one of the world's great adventure destinations and a country that's created a comprehensive and common sense COVID-19 safety system for travelers. Learn more about how you can safely experience the wonder of Belize at travelbelize.org
Follow the Outside Podcast
Outside's longstanding literary storytelling tradition comes to life in audio with features that will both entertain and inform listeners. We launched in March 2016 with our first series, Science of Survival, and have since expanded our show to offer a range of story formats, including reports from our correspondents in the field and interviews with the biggest figures in sports, adventure, and the outdoors.