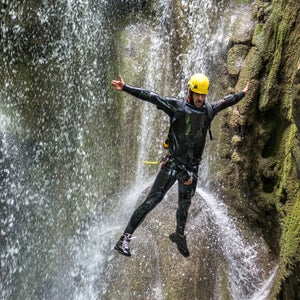 Falls are the leading cause of death in the backcountry. Nothing else comes close. And while many are freak accidents that amount to nothing more than bad luck, some are more nuanced and interesting—and personal. If you found yourself stuck at the bottom of a canyon with a broken leg, what would you do? And why? In this episode, we go inside the thought process of a real-life survivor—one who happens to host a podcast about survival.
Follow the Outside Podcast
Outside's longstanding literary storytelling tradition comes to life in audio with features that will both entertain and inform listeners. We launched in March 2016 with our first series, Science of Survival, and have since expanded our show to offer a range of story formats, including reports from our correspondents in the field and interviews with the biggest figures in sports, adventure, and the outdoors.