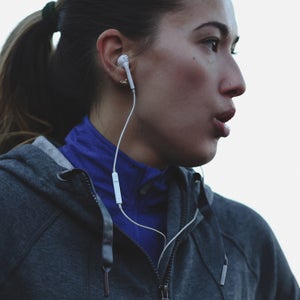 You've been breathing wrong your whole life. That's the message journalist and outdoor athlete James Nestor delivers in his new bestseller Breath, which explains how the human species has lost the ability to breathe properly and why this is so bad for our health in all kinds of ways. But his reporting also shows that with minor adjustments in how we inhale and exhale, we can dramatically improve on everything from the quality of our sleep to our athletic performance to our posture. Nestor, whose interest in breathing began when he wrote a feature for Outside on the sport of freediving, talks with editor Christopher Keyes about his years-long investigation into the history and science of human breathing, and his own journey to becoming a better breather.
---
This episode of the Outside Podcast is brought to you by Feetures, socks that help you perform at your best. See for yourself why Feetures has become the number one running sock in America. Outside Podcast listeners receive $10 off your first pair. Go to feetures.com and enter the code "outside" at checkout.
Follow the Outside Podcast
Outside's longstanding literary storytelling tradition comes to life in audio with features that will both entertain and inform listeners. We launched in March 2016 with our first series, Science of Survival, and have since expanded our show to offer a range of story formats, including reports from our correspondents in the field and interviews with the biggest figures in sports, adventure, and the outdoors.