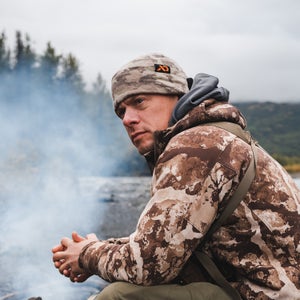 Ask a professional adventurer to share the most important lesson they've learned from their time in the wild, and you're bound to get a good story. Which is exactly why we posed this question to Steven Rinella, host of the Netflix series MeatEater, and Krystle Wright, an adventure photographer based in Australia. For Rinella, a dangerous decision on a trip to Alaska's Arctic made him see how being steadfastly committed to a goal is a kind of recklessness. On a footloose pilgrimage to the American Southwest, Wright realized that sometimes the best approach to a creative project is to just wing it and hope everything works out. In this episode, the two talk about seminal experiences that helped shape their careers and lives, and that offer the rest of us invaluable guidance for our own trips.
---
This episode of the Outside Podcast is brought to you by Bose, maker of the new Bose Frames Tempo, high-performance sports sunglasses that deliver high quality audio. It's the sound you expect from Bose with everything you need from sport sunglasses. Learn more about how they can elevate your running and cycling at bose.com.
Follow the Outside Podcast
Outside's longstanding literary storytelling tradition comes to life in audio with features that will both entertain and inform listeners. We launched in March 2016 with our first series, Science of Survival, and have since expanded our show to offer a range of story formats, including reports from our correspondents in the field and interviews with the biggest figures in sports, adventure, and the outdoors.