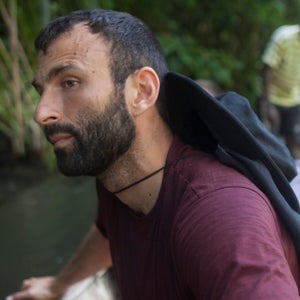 Jason Motlagh and his crew were the first journalists in years to successfully cross the Darién Gap, a lawless, roadless jungle on the border of Colombia and Panama. Teeming with deadly snakes, drug traffickers, and antigovernment guerrillas, it has become a pathway for migrants whose desperation to reach the U.S. sends them on a perilous journey. He talks to Chris Keyes about the risks and logistics of the assignment, his motivations as a reporter, and the emotional toll of working in conflict zones.
Follow the Outside Podcast
Outside's longstanding literary storytelling tradition comes to life in audio with features that will both entertain and inform listeners. We launched in March 2016 with our first series, Science of Survival, and have since expanded our show to offer a range of story formats, including reports from our correspondents in the field and interviews with the biggest figures in sports, adventure, and the outdoors.