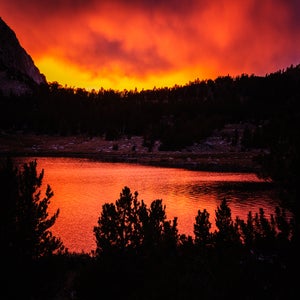 There are between 8,000 and 10,000 wildfires in the United States each year, but most quietly burn out and we never hear about them. The Pagami Creek Wildfire in Minnesota's Boundary Waters Canoe Area was supposed to be like that. It was tiny and stuck in a bog surrounded by lakes. It was the kind of fire you could ignore. Computer models predicted that it would just sit there. But those models didn't account for a rare convergence of atmospheric events that had prepped the forest for an unprecedented burn. And Greg and Julie Welch were camping right in its path. In the first of four episodes investigating American wildfires, we tell the Welchs' extraordinary story and look at the factors that led to this very unexpected blaze.
Follow the Outside Podcast
Outside's longstanding literary storytelling tradition comes to life in audio with features that will both entertain and inform listeners. We launched in March 2016 with our first series, Science of Survival, and have since expanded our show to offer a range of story formats, including reports from our correspondents in the field and interviews with the biggest figures in sports, adventure, and the outdoors.