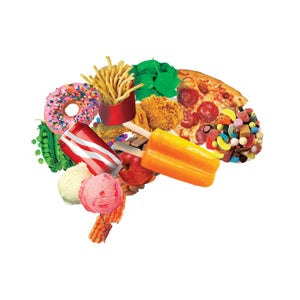 If you've ever beaten yourself up after eating an entire pint of ice cream, know this: it's really not your fault. According to obesity researcher and neurobiologist Stephen Guyenet, author of The Hungry Brain and founder of the wellness and science blog Whole Health Source, millions of years of evolution have hardwired us to seek out sugary, fatty, and salty foods. All those calories kept us alive back when we were hunter-gathers. Today they just make us fat. Outside editor Christopher Keyes sits down with Guyenet to discuss why we feel so powerless in the face of decadent desserts, how different systems in our brain compete for dominance, and what we can do to combat all this temptation.
Follow the Outside Podcast
Outside's longstanding literary storytelling tradition comes to life in audio with features that will both entertain and inform listeners. We launched in March 2016 with our first series, Science of Survival, and have since expanded our show to offer a range of story formats, including reports from our correspondents in the field and interviews with the biggest figures in sports, adventure, and the outdoors.