Easy Recovery Foods for When Your Legs Are Jelly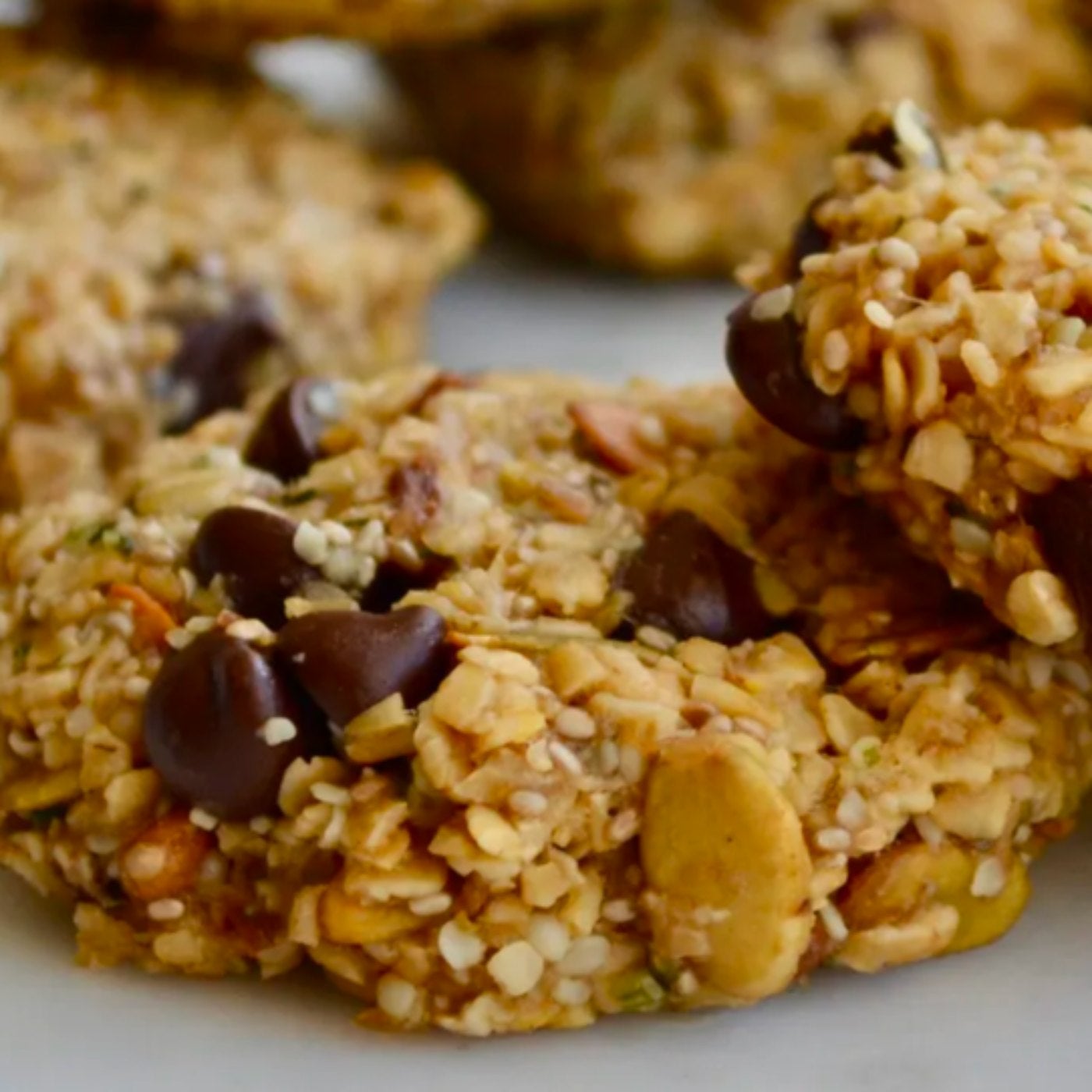 Sarah Cuff
Heading out the door? Read this article on the new Outside+ app available now on iOS devices for members! Download the app.
Article originally published on Women's Running.
Imagine this scenario: You come home from a long run, your quads screaming in protest. You shakily step into the kitchen, knowing how important it is to refuel after such a tough workout. But everything in your fridge and pantry requires prepping or cooking – too much effort. Must. Lay. Down.
If this sounds familiar, then you certainly know the struggle of needing to fuel after a run but not having the energy to do so properly. This not only leaves you hungry and sluggish, but can destroy your endurance training.
"It's so important to get good nutrition into our bodies after a long run or hard run," says running coach and nutritionist Sarah Cuff. "Ideally, we consume that nutrition ASAP."
The standard rule of thumb is to consume carbs and protein within a half-hour of running. But that becomes more difficult when you'd rather be spread-eagle on the floor than upright and preparing a recovery meal.
Easy Recovery Shakes and Smoothies for Post-Run Recovery
Cuff loves making smoothies and shakes after a run, especially because it only requires you to be standing for a few minutes. She also recommends making them in advance and keeping them in the fridge for an even quicker recovery meal.
"A shake is ideal because you can throw in a scoop of protein powder and ideally we get about 25-30 grams of protein immediately post-run," Cuff says. "You can also throw in bananas, dates, frozen berries, or something like tart cherry juice as a base."
These are all great sources of carbs, which Cuff says are essential after a hard run; at least 50 grams or more.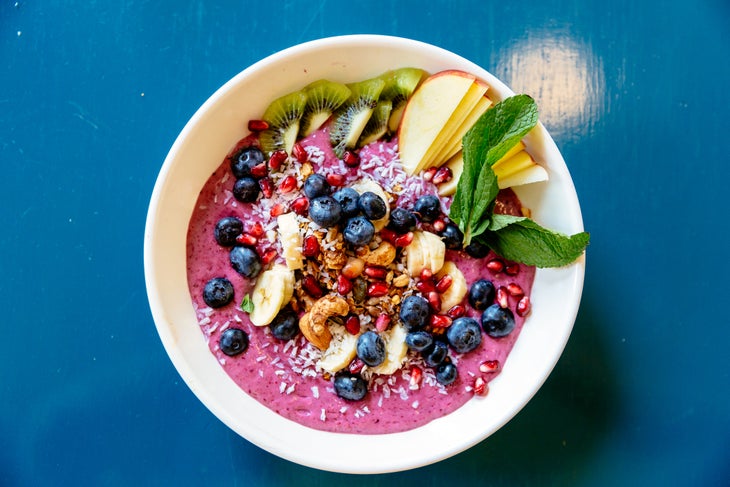 Bran Flakes with Banana
There's nothing easier than pouring cereal into a bowl. That's why Bran Flakes (with 30 grams of carbs a cup) are great with protein-rich chocolate milk (I like Fairlife, with 30 grams of protein) and bananas sliced on top. For an extra punch of antioxidants, you can also top it with a handful of blueberries or raspberries.
Boiled Eggs with Rice Cakes
Before heading out on your run, boil 3-4 eggs so they're ready for peeling the minute you get back. In a bowl, mash the eggs with a fork and slather on rice cakes. Top with smoked salmon for anti-inflammatory omega-3 fatty acids.
"You can also add avocado for healthy fat rich in micro and phytonutrients," adds Cuff.
Power Cookies
One of Cuff's own recipes, Power Cookies pack a huge punch of nutrition into a single cookie. They're made with ingredients like mashed bananas, nut butter, rolled oats, pumpkin seeds, and hemp hearts. Cuff suggests baking these cookies at the beginning of the week and keeping them in the freezer to have handy. After a long run, pair with a scoop of protein powder shaken with ice and almond milk.
Leftovers
While this suggestion isn't necessarily a recipe, Cuff says leftovers make the perfect recovery meal because it's as easy as heating up in the microwave.
"For example, after a long run Saturday morning, I might have already had a smoothie for breakfast, so as soon as I get in the door, I'll my pop my salmon, rice, green beans, and kale (my lunch yesterday) into the oven while I shower," she says. "I store my leftovers in the fridge in a glass container, so all I do is throw some foil over it and pop it in the oven – super fast and easy."
Cuff adds, as a final note, that at the end of the day, it's always much better to eat anything over choosing nothing in fear of making the 'wrong' recovery choice.
"Something is always way better than nothing," she says. "Our body just soaks up calories and puts them to good use post-run, so honestly anything is better than nothing. Not eating, or not eating enough, leads to slow breakdown and eventual injury or burnout."
Sarah Cuff's Power Cookies
(Makes 24 cookies)
Ingredients
2 eggs, beaten, (or 2 Tbsp. chia whisked into ½ cup almond milk)
2 mashed bananas (or ~¾ cup applesauce)
½ cup almond butter (or peanut butter or nut seed butter)
¼ cup maple syrup
¼ cup honey (or brown rice syrup)
¼ cup + 2 Tbsp. butter (or coconut oil), melted
1 tsp. vanilla extract
½ tsp. sea salt
3 cups instant (quick cooking) rolled oats (do NOT use old fashioned or thick cut oats)
1 tsp. baking powder
½-1 cup pumpkin seeds (or slivered almonds or pecan pieces or peanuts)
½ cup hemp hearts – optional
¼-½ cup dried tart cherries (or cranberries or raisons) – optional
¼-½ cup cacao nibs or dark chocolate chips – optional
Preparation
1. Heat oven to 350 degrees Fahrenheit. Line 2 cookie sheets with parchment paper.
2. In a large bowl, beat together the egg or chia/almond milk, banana, almond butter or other nut/seed butter, maple syrup, honey, butter or coconut oil, vanilla and salt.
3. Add the oats, pumpkin seeds or nuts, and if using – hemp hearts, dried fruit and/or chocolate. Mix well. Drop by spoonful onto the cookie sheet (to make 24 cookies). Use back of spoon to flatten cookie.
4. Bake for 15 minutes.
5. For MINI power cookies, make them roughly half the size and bake for 9 minutes (these are great to take with you ON the run).
6. Store in a sealed container in fridge for up to 5 days or in the freezer for longer (these cookies freeze really well).
Recipe courtesy of Sarah Cuff, founder of Eat2Run.
Lead Photo: Sarah Cuff