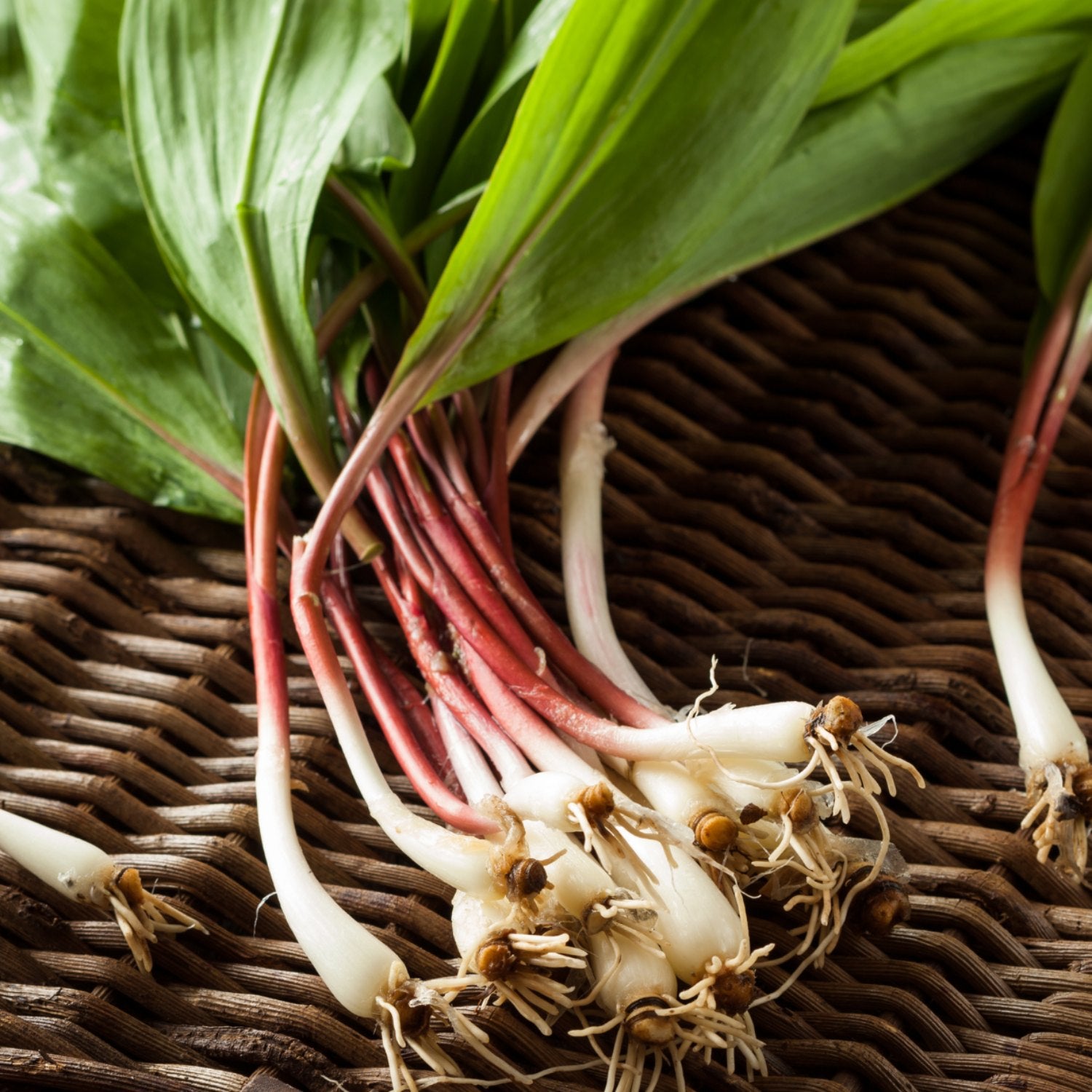 Heading out the door? Read this article on the new Outside+ app available now on iOS devices for members! Download the app.
This process is responsible for kitchen staples like pickles, sauerkraut, kimchi, and even yogurt and cheese when given the appropriate push. In the right environment, LAB (Lactobacillales – microorganisms found on all plants) can multiply and flourish from that 1 percent, preserving produce in the process by inhibiting the growth of other microorganisms that contribute to spoilage while also imparting a new complexity of flavor.
Fermented Ramps
Ingredients
1/2 lb. ramps
2 cups + 2 Tbsp. cold water, divided
1 Tbsp. Diamond Crystal salt
1 dried chile de árbol
⅓ tsp. wild garlic mustard seed
½ tsp. herbes de Provence
2 cardamom pods
Preparation
1. Very gently rinse about 1/2 pound (200 grams) ramps under cold water to remove any excess dirt. Emphasis on "gentle;" the leaves are covered in LAB that we want to keep around for the fermentation process.
2. Wrap each ramp horizontally around the inside of a cleaned and sterilized, wide-mouth, 32-ounce (1-liter) glass jar. Pack ramps well but not too tightly, working toward the center of the jar, until it is three-quarters full.
3. When lacto-fermenting, you want a brine that is 2 to 5 percent salt. For ramps, cabbages, and leafy greens, 3 percent makes a solid brine. Combine 2 cups plus 2 tablespoons cold, filtered water with a scant tablespoon Diamond Crystal or 1 1/2 scant teaspoons Morton or kosher salt. Allow the salt to dissolve in the water.
4. Pour enough brine over the ramps to completely cover them. The ramps may float when the brine is added. If that happens, weigh them down with a glass, ceramic, or stoneware weight; they should remain submerged below the brine at all times.
5. At this point you can add any aromatics you like. A mix well suited to ramps is 1 dried chile de árbol, 1/2 teaspoon wild garlic mustard seed, 1/2 teaspoon herbes de Provence, and 2 cardamom pods. This is the most exciting part of fermentation, because there are no limitations on trying different combinations of flavors.
6. Close the jar and allow the ramps to ferment at room temperature (70 to 75°F (21 to 24°C) for 3 days. After the third day, burp the jar by opening the lid to release the CO2 that will have built up as the LAB breaks down carbohydrates. Signs of a healthy ferment include bubbles and the brine becoming cloudy.
7. Continue to ferment for 4 additional days, burping the jar and tasting the ramps once daily. The longer they ferment, the stronger the flavor will become, so it's very much up to your preference when to cut off the process by transferring the jar to the fridge.
Recipe by Jamaar Julal, courtesy of Backcountry Cocktails: Civilized Drinks for Wild Places."
Lead Photo: Fun With Food, Getty