How to Make Dog-Friendly Waffles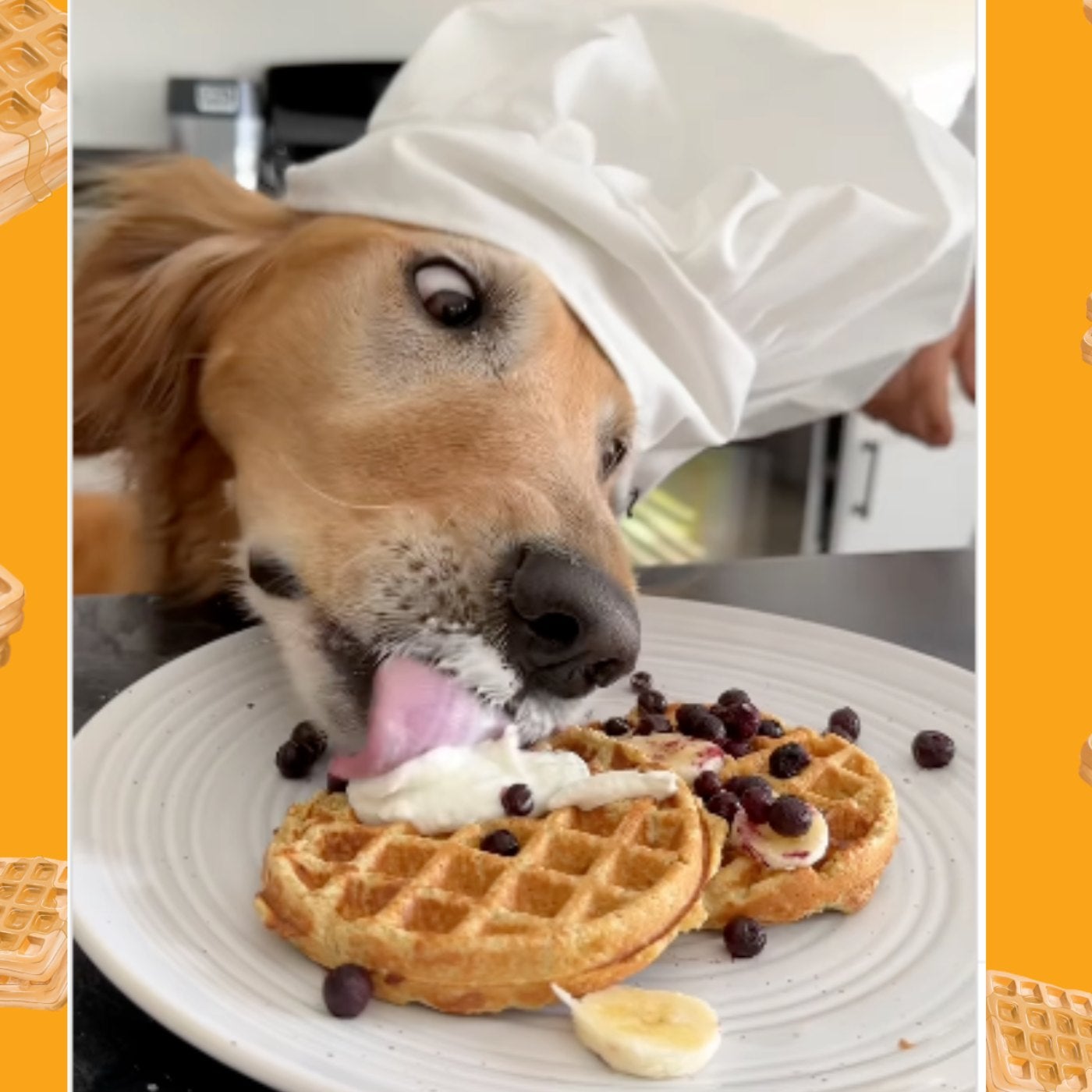 Chris Lindamood
Heading out the door? Read this article on the new Outside+ app available now on iOS devices for members! Download the app.
"She stomps…She Stomps… She do da Nala Stomps!"
If you recognize this little tune, you've likely seen Nala and Chris Lindamood  (@AdventuringWithNala) on TikTok, Instagram, or YouTube. This duo exploded into social media virality in 2022 because of 4-year-old Golden Retriever Nala's "happy stomps."  If you haven't seen them, watch the video below– because we can't find the words to describe her little dance.
Lindamood and Nala, who are based in Utah, are also known for their outdoor adventures: hiking up serene mountains, swimming in freshwater lakes, and camping under the stars. But now, Nala is embarking on another endeavor. 
WAFFLES!
On Tuesday, Cooking with Nala premiered on TikTok. The first video features Lindamood and Nala preparing human and dog-friendly waffles. Lindamood, who has a background in health as an MTM pharmacist and outdoor athlete, says he isn't the most experienced cook but still enjoys making simple, nutrient-dense meals to fuel his hikes.
"My favorite foods are the ones I can grill," he says. "Good steaks and hamburgers are my go-to. I also often eat spaghetti and chicken, Chicken teriyaki with rice and veggies is my favorite."
Nala's dog-friendly waffles fit perfectly into Lindamood's day-to-day life, not only because they're high in protein and naturally sweetened with bananas but also because he can enjoy them with his adventure dog.  Lindamood adds that Nala is (obviously) also a huge fan of them but admits that she'll eat anything he puts in front of her.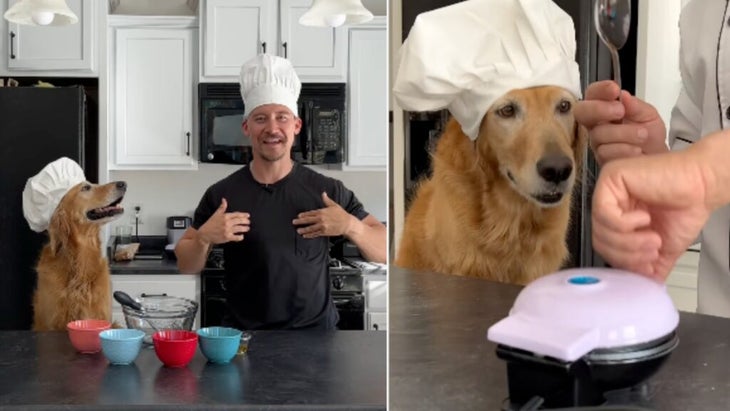 "You might be able to tell from Nala's waffle chomps, but she is not picky at all," he says. "She has good restraint, but when I allow her to eat, she'll make food disappear in an instant." 
So what's in store for episode two?
"I've got a few ideas," Lindamood says. "I'm thinking of doing small sliders with ground beef, tacos, or spaghetti. Of course, all the ingredients will be safe for Nala to consume, which forces me to get creative with the recipe!"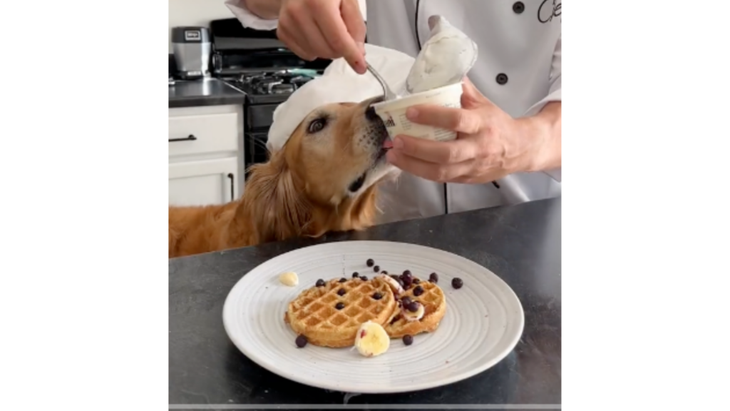 Nala's Waffles
Ingredients
1 cup plain oats, ground in blender
¾ cup plain yogurt or Greek yogurt - add a little water to make it a runny consistency
1 egg
3 tsp. of coconut oil or olive oil
1 whole banana, mashed
Blueberries, banana slices, Greek yogurt for toppings
Lead Photo: Chris Lindamood