How to Make Proper Paella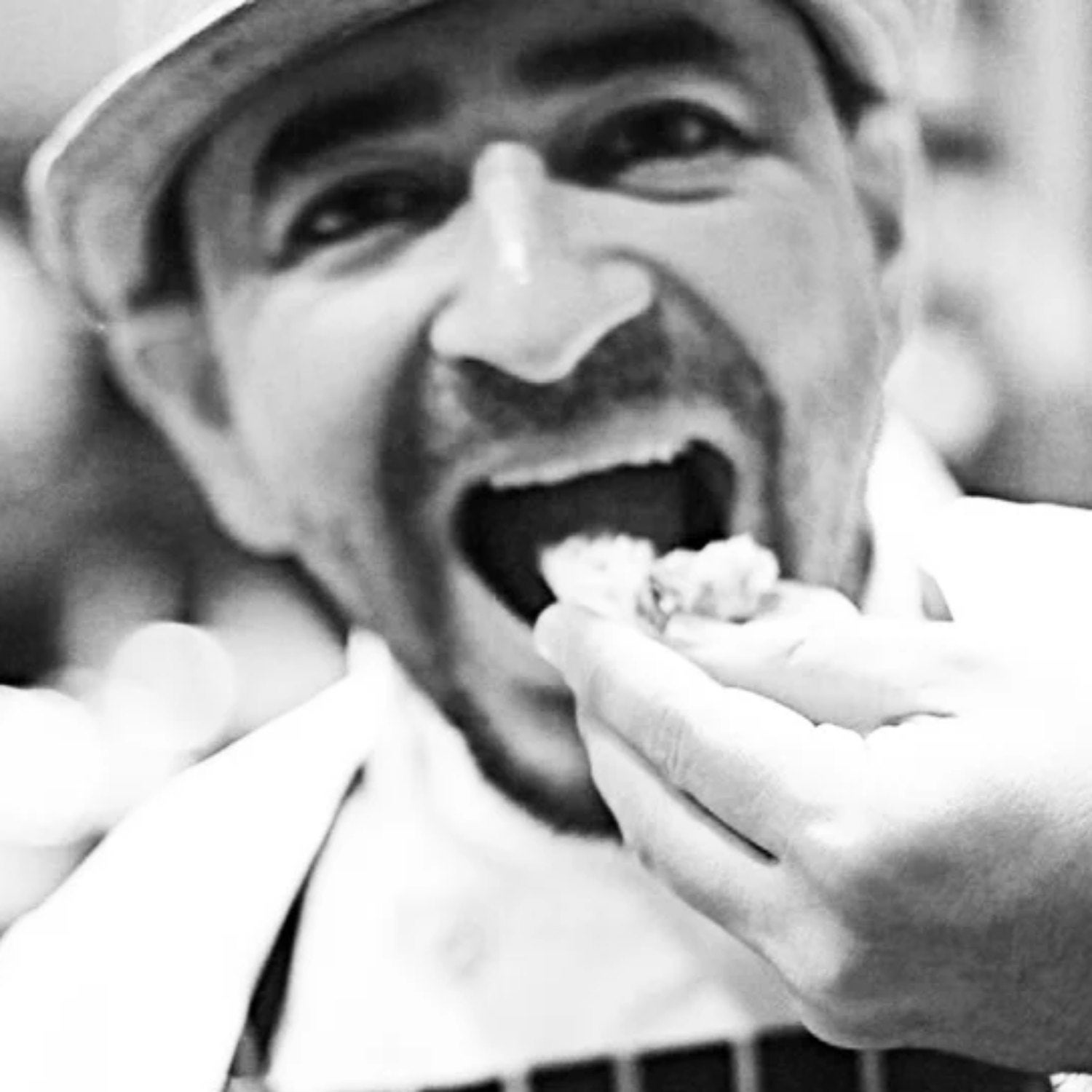 Peloton Magazine
Heading out the door? Read this article on the new Outside+ app available now on iOS devices for members! Download the app.
Spain has given the cycling world a cast of passionate characters: El Pistolero, the Eagle of Toledo, Big Mig and, of course, Carlos Sastre. Spanish all arounder Luis Ocaña was seen by Eddy Merckx as his only true rival. Spain is a country of passionate brilliance and its people and culture fueled Hemingway's greatest literary inspirations. It gave us the works of Picasso and Gaudi's Sagrada Familia. Nowhere though is Spain's cultural diversity and brilliance more evident than in its cuisine.
Spanish food is a tapestry of regional specialties: the Basque bacalao, Andalusian gazpacho and the escudella of Catalonia. Spain's cuisine reflects regional heritage and ecosystems, from seafood-rich coastal diets in Galicia to intense pork-laden meals from rural regions such as Asturias. And of course, from Valencia comes paella, a dish whose influence and adaptability have made it popular around the world.
"Ah, the paella," says chef Frank Magaña, "the Spanish name both for the pan and the rice dish cooked in it. It's a culinary pleasure that is unrivaled, in my opinion, by any other one dish meal. Paella is a feast of exotic flavors and textures created by the visual artistry of the pan and preparation itself. It's a crowd-pleaser, and if done right, it can be a showstopper. It brings people together. The smells, the sights, the anticipation that the production creates. It's honestly my favorite dish to prepare and I love serving up a huge paella for friends and family."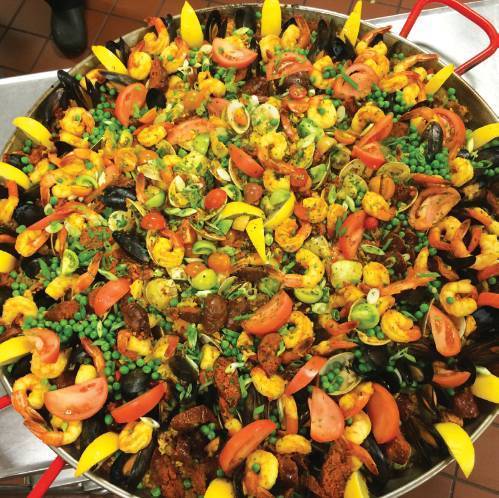 In Washington state's Puget Sound there's a wealth of native seafood. Northwest-born chef Magaña, who specializes in Spanish cuisine, finds paella, at the roots of Spanish culinary tradition, a perfect way to celebrate wherever you might find yourself.
"Luckily, with the exception of a couple shelf-stable specialty products, it can be prepared with nearly all locally sourced ingredients," he says, "so a quick trip to the market for some fresh produce and you're well on your way. I love to add clams, mussels and prawns, especially having grown up here in the Northwest. As for the specialty products, a little pre-planning is definitely necessary as there are essential signature ingredients. Most items can be tracked down in specialty grocery stores without too much trouble.
"There are just a few specialty ingredients that the dish is built upon—bomba rice, saffron and the paella, the pan. The most important ingredient—bomba, a specialty rice from Valencia—is known as the best for the paella due to its high quality and its superb ability to absorb three times its volume in liquid. The rice is able to expand in width unlike other rice that expands only in length. A proper paella pan is shallow, wide, round and has two handles. The pan distributes heat evenly throughout the cooking surface so that the rice can cook evenly. I like to cook my paella outside over the barbecue—which is a big surface area—so I tend to choose a pan that fits my barbecue grill. The saffron, hands down the most crucial ingredient to the paella, is actually the stigma of the crocus flower. There only three stigma per flower and each has to be hand harvested, making it the most expensive spice in the world. In addition, I almost always use a heavy pinch of sweet Spanish smoked paprika.
"I've acquired some trade secrets over my career. One trick I've learned along the way with paella is to get a good sear on your protein before building your sofrito. Sofrito is the building block of a good paella—the vegetable aromatics. I have my own signature style that includes onions, peppers and tomatoes finished with fresh garlic and the smoked paprika. To extract maximum flavor from the saffron, I bloom it in the white wine for about five minutes. Lastly, I've been told by serious paella fans that the key to a good paella is the presence of the socarrat. This is the thin caramelized crust of rice at the bottom of the dish that every discerning paella fan would be willing to fight for. To develop a nice socarrat, the key is not to stir the pan once the rice has been added. Turning up the heat just before the paella is finished toasts the bottom, but this technique takes caution so you don't end up with a burn."
This story was originally published in Peloton Magazine, Issue 44.
Ingredients
1 lb clams (cleaned)
1 lb mussels (cleaned & bearded)
1 lb raw jumbo prawns
1 lb beef (raw, cubed)
½ lb ground chorizo (raw), ½ lb link chorizo (cooked and sliced thin)
1¾ cup paella rice
1 big pinch of saffron
4-5 cups vegetable stock
½ cup dry white wine
½ yellow onion (julienned)
½ red bell pepper & ½ green bell pepper (large dice)
2 Roma tomatoes (seeded and diced)
6 cloves garlic (chopped)
3 tbsp olive oil
1 big pinch of smoked paprika salt and pepper (to taste)
1 lemon (cut in wedges)
2 Roma tomatoes (diced)
1 bunch green onions (sliced thin)
¼ bunch parsley (chopped)
Preparation
Heat paella pan to medium high heat. In separate pot, add vegetable stock and warm over medium heat. In a glass, pour white wine over the saffron, set aside and allow to rest until step 11. To paella pan add half the oil and brown the chorizo and beef.
Season with salt and cook for 3-4 minutes while browning all sides. Remove beef and chorizo and set aside.
To hot paella pan add prawns, onions and peppers and cook for 3-4 minutes, season with salt. Remove prawns only and add tomatoes to the paella pan, browning for 2-3 minutes. Add garlic, paprika and cook for 2-3 minutes more until the sofrito finishes cooking.
Add rice, spreading evenly in pan. Deglaze the paella pan with the saffron infused wine and add back the chorizo and beef. Fill the pan with vegetable stock. Bring to a boil and reduce heat. Once stock is added, stop stirring. Allow to simmer for 5-10 minutes then add clams, mussels, cooked sliced chorizo and seared prawns. Squeeze two lemon wedges over the paella and add 1 more cup of stock.
Allow to cook for 15-20 minutes. Adding more stock as needed. A final step is to turn the heat up for a few minutes to form the socarrat and to seasoning with a pinch of salt then remove from heat and allow to rest for 5 minutes. Garnish and serve.
Lead Photo: Peloton Magazine