Porrusalda (Basque Leek and Potato Soup)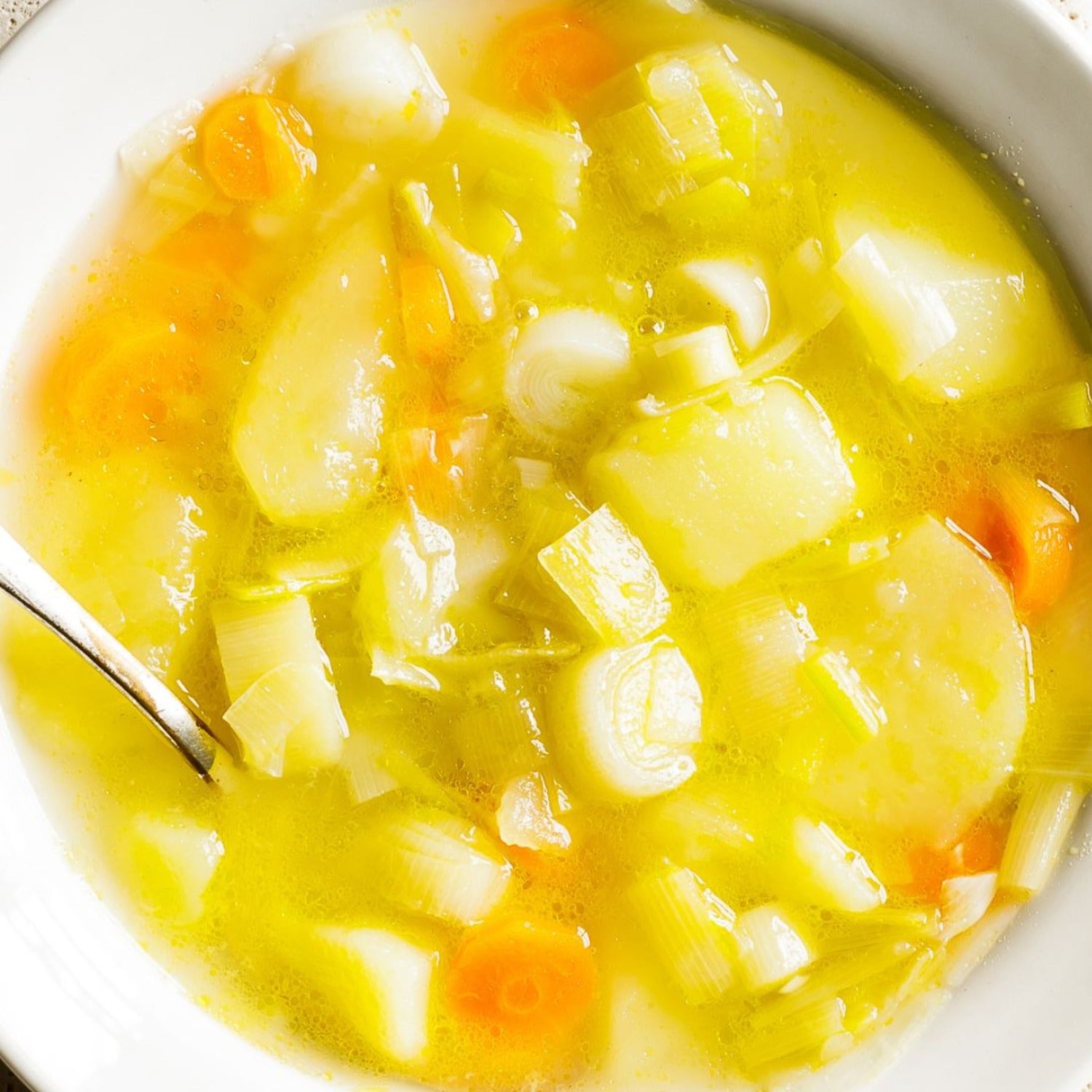 Heading out the door? Read this article on the new Outside+ app available now on iOS devices for members! Download the app.
In the villages of Basque Country, nearly every home has a small garden. Even the blocks of more modern apartments often come with a parcel of land, a corner that some landowner rents out so that apartment dwellers can grow their own vegetables.
This comforting and healthy vegetable soup is made with a mix of basic garden vegetables. Literally translated, porrusalda means "leek broth," and this classic soup is not much more than that: leeks, with a hint of garlic, potatoes for body, and sometimes, as in this recipe, carrots; some cooks also sprinkle a bit of salt cod in the finished soup. Play with the size and cut of the vegetables: the bigger the chunks, the more rustic the soup. 
Ingredients
¼ cup (60 mL) extra-virgin olive oil
6 leeks, white and light green parts only, chopped and rinsed well
3 potatoes, peeled and cut into ½- to 1-inch (1.5 to 2 cm) pieces
1 garlic clove, minced
¼ tsp. kosher salt, plus more as needed
½- to 1-inch (1.5 to 2 cm) pieces
2 carrots, cut into ½- to 1-inch (1.5 to 2 cm) pieces (optional)
Preparation
1. In a large saucepan, heat the olive oil over medium-high heat. Add the leeks, garlic, and salt and cook, stirring occasionally, until the leeks are tender and translucent, about 10 minutes.
2. Add the potatoes, carrots (if using), another pinch of salt, and water to just cover the vegetables. Bring the water to a boil, then reduce the heat to maintain a simmer and cook for about 10 minutes. 
3. Smash a few potatoes with the back of a fork to help thicken the broth and cook until the potatoes are completely tender, about 5 minutes more. Taste the soup and add more salt if necessary. Serve warm.
Excerpted from Basque Country by Marti Buckley (Artisan Books). Copyright © 2018. 
Lead Photo: Marti Buckley