Runner's Gift Guide: Running Gear for All Your Besties
Browse the selection of our favorite running gear this winter season, all ready to wrap for your best runner friends—or yourself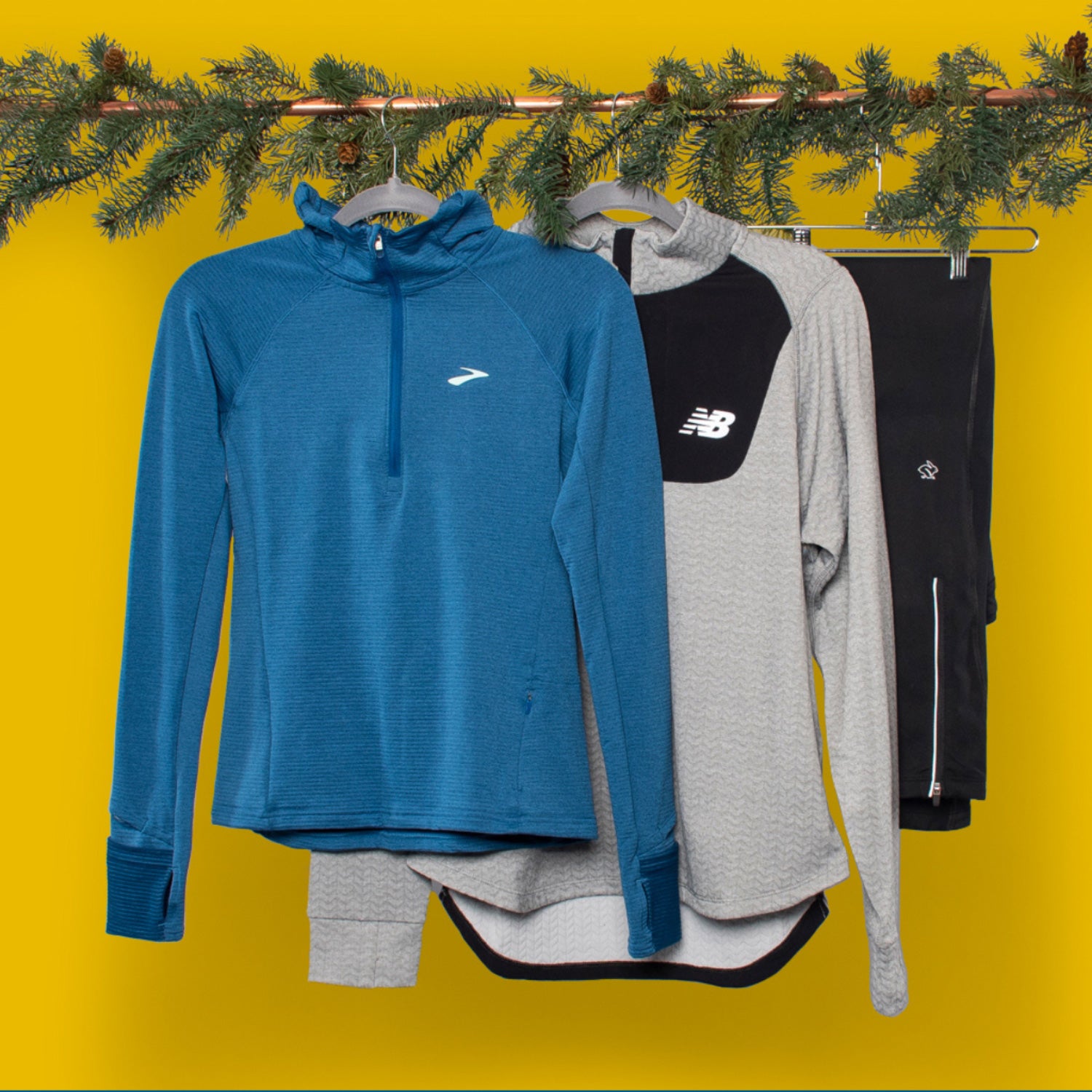 Heading out the door? Read this article on the new Outside+ app available now on iOS devices for members! Download the app.
While a new running outfit won't necessarily make you faster, it can make your running experience a little bit brighter and considerably more comfortable. Welcome to our round up of favorite running gear for the holiday gifting season.
Best Women's Running Gear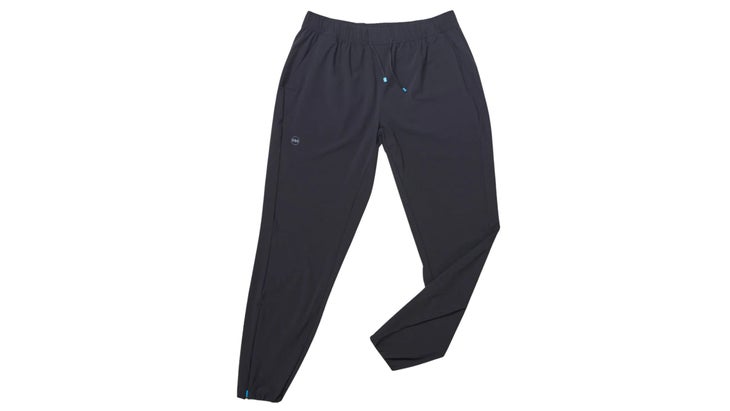 Janji Atlas Tech Pants | $130
Need an easy on-off layer for those temperature-swinging long runs? The all-weather Atlas Tech Pants from Janji fit the bill. They're made from a lightweight, easily packable material and have ankle zippers so you can easily drop trou without missing a step. Three zipper pockets keep the essentials secure and snug.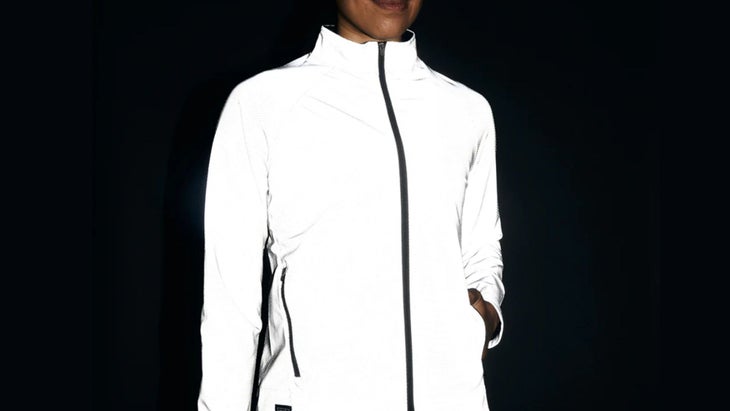 Oiselle Firecracker Reflective Jacket | $288
Consider the Oiselle Firecracker Reflective Jacket your everyday outer layer for all dark winter runs. The entire jacket is made from reflective mesh material, so you'll be 100 percent visible. Want to light yourself up even brighter? There is a pocket on the backside of the collar to attach an additional safety light.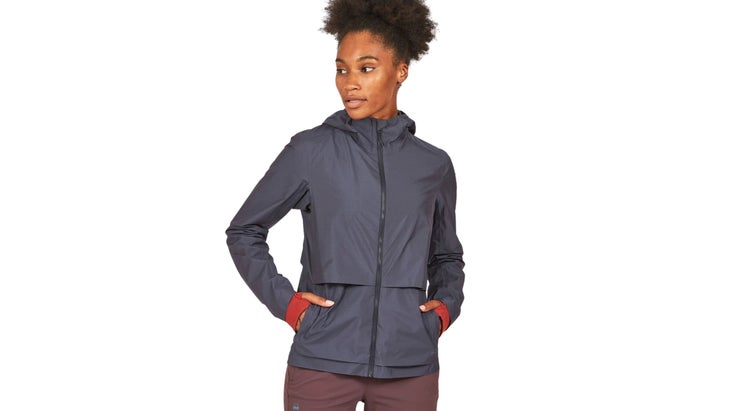 Janji Rainrunner Pack Jacket | $198
Tested on many runs in the Pacific Northwest, the Janji Rainrunner has become a favorite for running in the rain. The ultra lightweight water and windproof fabric and mid-section ventilation (allowing heat to escape without letting rain in) make this rain jacket a winner. And if the weather clears up mid-way through the run, just pack the jacket into its stow-away pocket and you're on your way once again.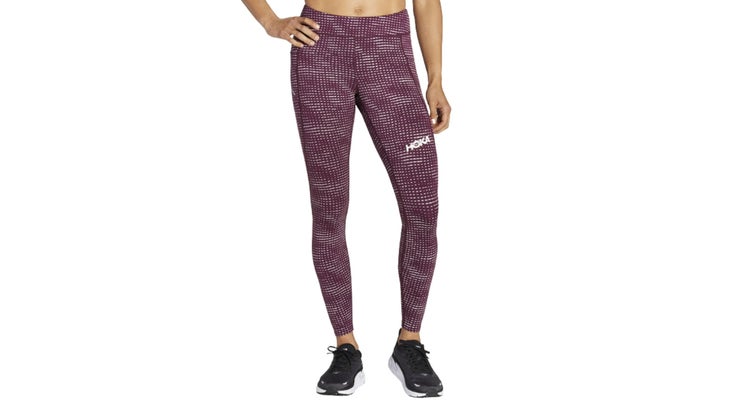 Hoka Performance Tight | $88
As the weather gets colder our pants get longer. These 7/8-length performance tights from HOKA are a winter running staple. The form-fitting material stays in place comfortably thanks to the high quality construction and mix of 75 percent recycled polyester and 25 percent lycra material. These leggings also check a very important box with three essential pockets.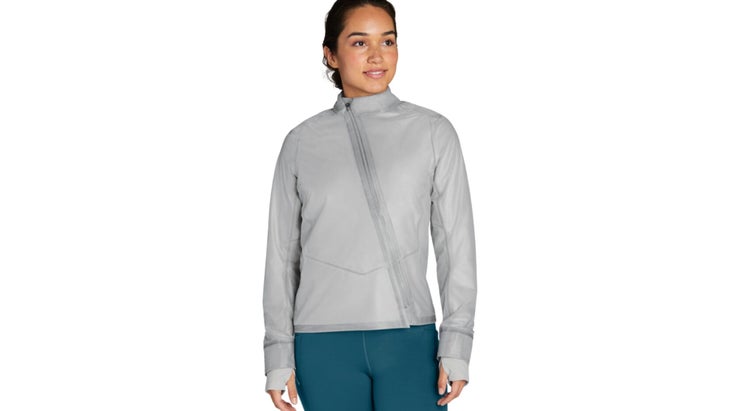 Hoka Performance Shield Jacket | $138
We love the way the Hoka Performance Shield jacket looks as much as how well it performs in bad weather. The diagonal cross-body zipper and moon gray color give futuristic vibes. Even better, this easily layerable jacket is waterproof, with an additional snap closure on the collar and thumb holes in the cuffs to keep often exposed areas just a touch cozier.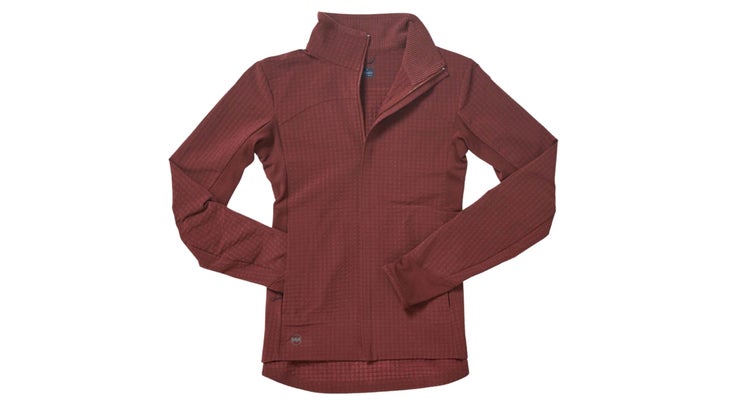 Janji Stormrunner Fleece Jacket 2.0 | $178
A companion to the Rainrunner, the Stormrunner Fleece from Janji offers a step up in protection from the elements (think wind and sleet). We love the rich, natural "bark" and "stone" colors and waffle texture. And even though it's a warm fleece, there is a different sweat-wicking fabric under the armpits, where it's needed most.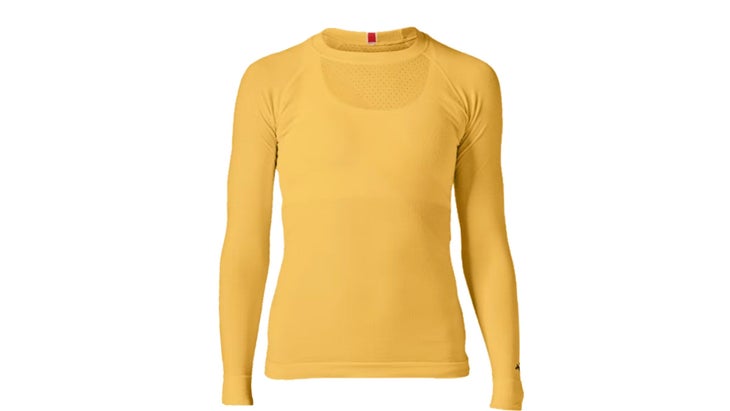 Tracksmith Harrier Long Sleeve | $84
The Harrier Long Sleeve from Tracksmith is a dream for fall and spring runs when the days are loping in and out of cool and warm temps. The soft Merino wool blend is comfortable, temperature-regulating, and odor-resistant, which means this long sleeve goes a long way for your training runs.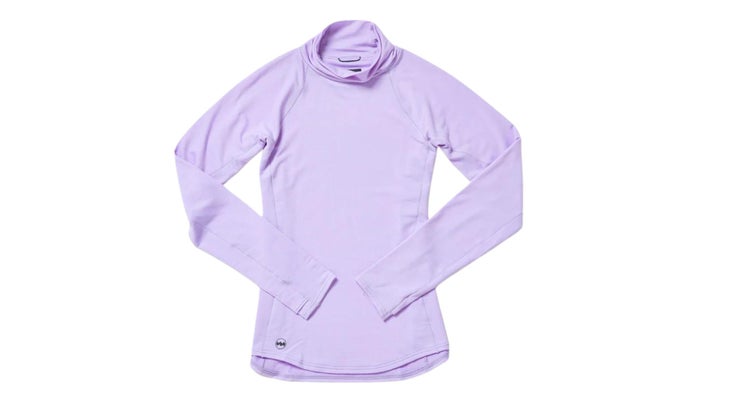 Janji Revo Rover Pullover | $124
Runners have been conditioned to rotate new shoes into their collection several times of year, but when was the last time the runner in your life upgraded their athletic shirts? This long sleeve Revo Rover Pullover is a technical dream made from a Merino wool blend that is soft and warm while resisting moisture and odors. The mid-rise neck and thumb slits keep oft-forgotten body parts from getting drafty.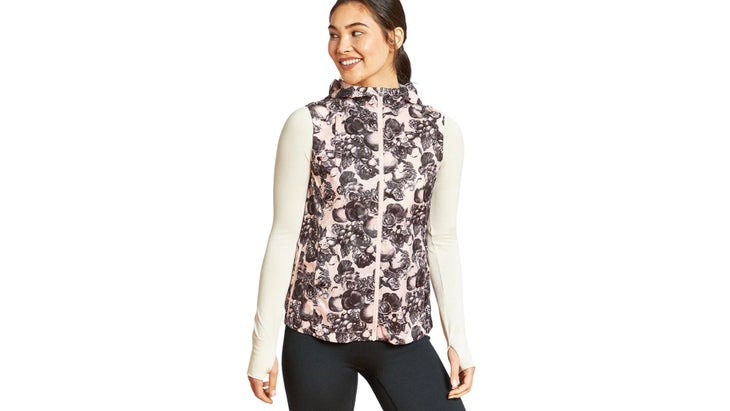 Oiselle Seattle Showers Vest | $98
This lightweight running vest from Oiselle has ALL the features: an adjustable hood, zipper ventilation, three zipper pockets, and a stuff sack with an arm band to carry your new favorite vest with you. Comes in three unique prints and color combos and makes an excellent addition to your running wardrobe in spring, fall, and winter.
Best Men's Running Gear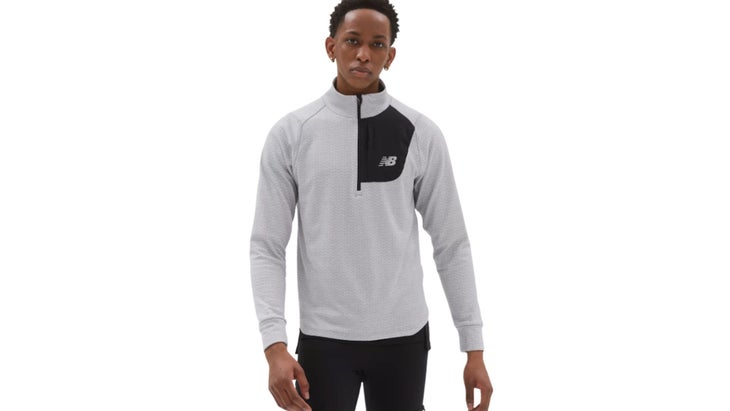 New Balance Heat Grid Half Zip | $90
There are two main features you want in winter running apparel: It's got to keep you warm, without overheating. This half-zip sweatshirt from New Balance featuring special "Heat Technology" and moisture wicking fabric is able to achieve both. It comes in five rich color options and includes thumb holes and a zippered chest pocket.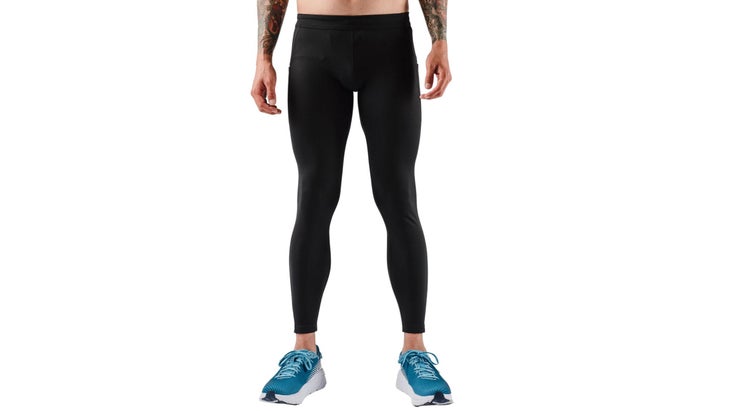 Rabbit Pocket Tightz Fleece | $115
For the coldest days on the trails and in the streets, fleece-lined tights can save your run. We like these Men's Pocket Tightz from Rabbit that do, indeed, have pockets: two hip pockets and one zipper pocket on the back. They also provide a nice level of compression on the legs and have an internal drawcord, so they fit securely around the waist.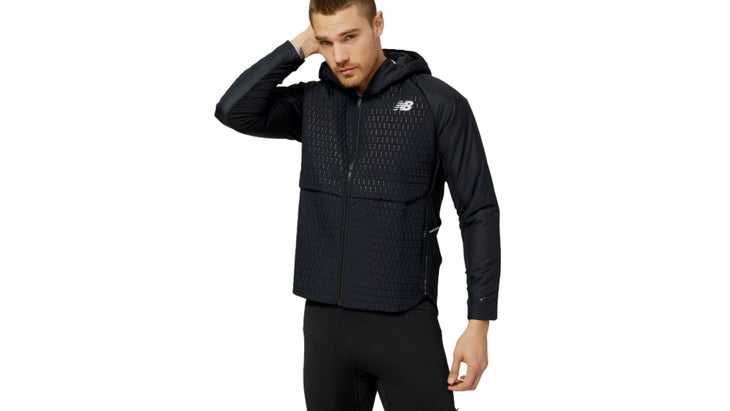 New Balance Impact Run Heat Jacket | $150
Form and function come together in this winter running jacket from New Balance. When a lot of winter running apparel can just look bland, the Impact Run Heat Jacket comes in a trendy, flattering cut. Hollow coil-shaped synthetic filler gives this jacket heat-retention without adding bulk and wind-resistant flaps on the side and back keep you from over-heating. Other features that make us a big fan: Zippered wrist pocket, large front pockets, and a hood.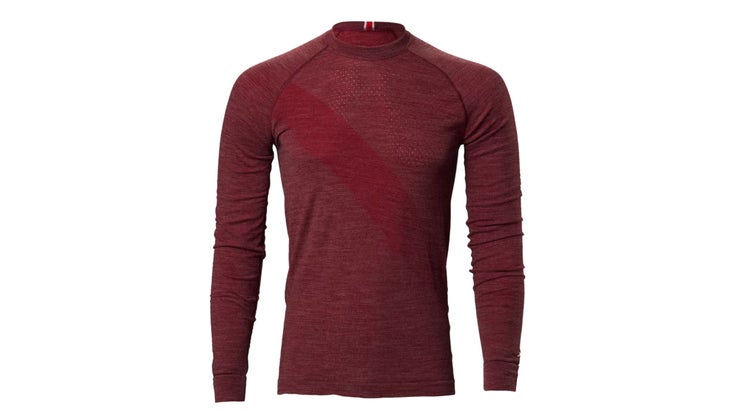 Tracksmith Brighton Base Layer | $88
The Tracksmith Brighton Base Layer is made from a lightweight and warm Merino wool mesh knit. Wear it as a true base or throw it over top a tee — this high-quality running shirt does its part in many ways. Available in six rich colors like pomegranate or olive, each with the notable Tracksmith sash across the torso.
Trending on Outside Online