This Legendary Seattle DJ Wants to Soundtrack Your Next Run
'The Runcast' is a podcast hosted by KEXP's John Richards that focuses on mental wellbeing through running and music. It's never been more popular.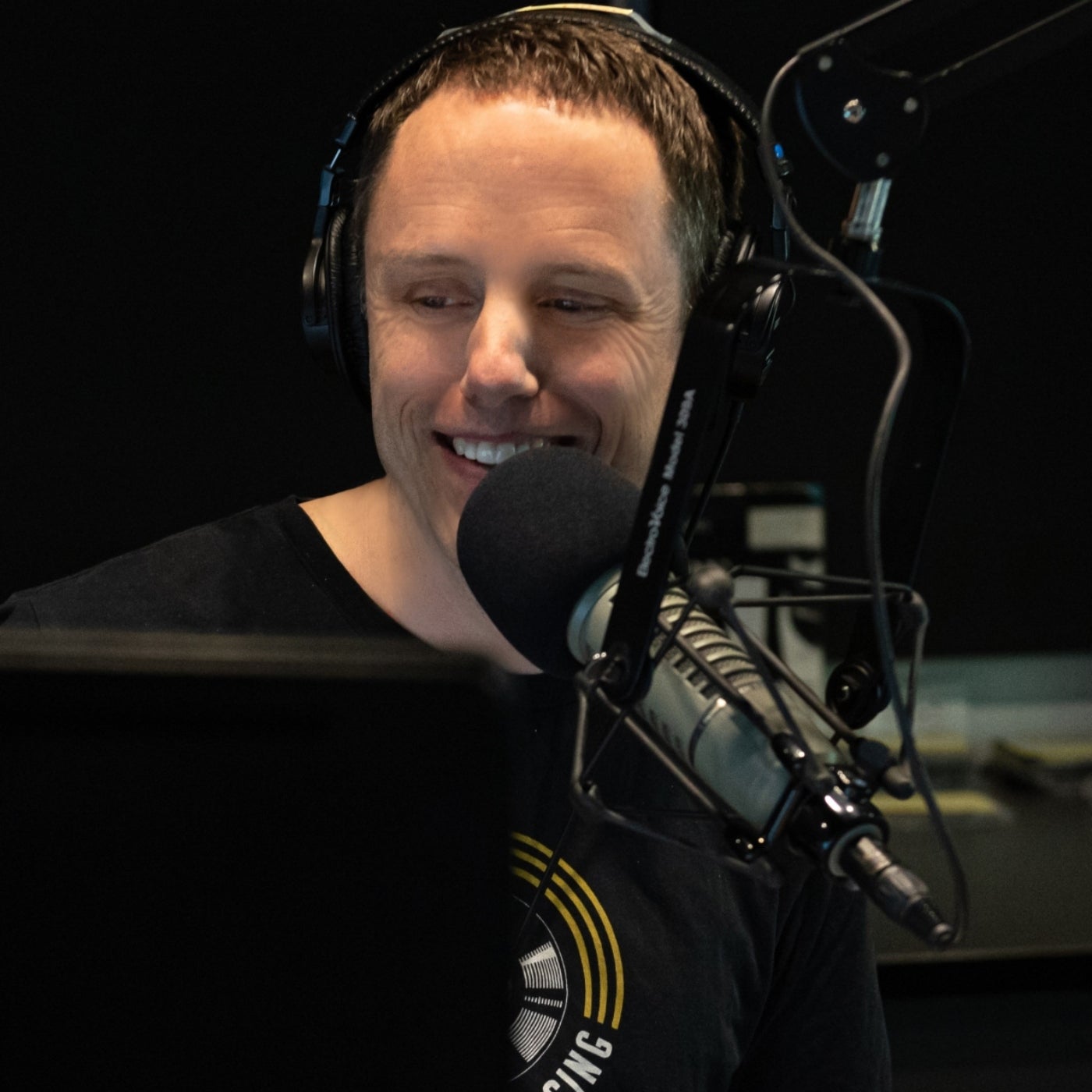 John Richards
Heading out the door? Read this article on the new Outside+ app available now on iOS devices for members! Download the app.
Emblazoned on The Runcast host John Richards's website is his core message: "I am a DJ on KEXP who plays music for people and reminds them they are a part of a community and that they are not alone." 
The Runcast is a twice-monthly curated music podcast made for runners, by a runner, with a twist—this particular runner has been one of the most influential indie music DJs of the past few decades, whose focus on mental health and the way music intersects with healing and community has earned him a loyal fanbase. 
This isn't your normal running playlist, full of bangers and bops that sound like taking a high velocity tour of Top 40 charts, running to keep up with beats happening for their own sake. There are uptempo tracks, to be sure, but BPM isn't the deciding factor.
The Intersection of Vulnerability and Music
Richards started running in fifth grade, and took to it naturally. "I've always loved the challenge of it, both mentally and physically. It's been incredibly important for my health overall." Primarily a road runner, Richards just started venturing out onto trails this summer.
Music is a cornerstone of a lot of runners' practice, and Richards notes that "you can only make so many mixes. Most people don't want to listen to something they've heard a hundred times on a run. You want something that puts you in the experience, and also keeps it from being tedious. Listening to new music on a run is something I prefer, and I wanted to be able to do that for others." 
RELATED: What's the Connection Between Running and Playing Music?
A listener of The Runcast, Marcel Levy, began listening as he was running through a cancer diagnosis. "It runs away from artifice. That vulnerability—it's honesty. That's why it matters."
Anyone who listens to KEXP, the Seattle-based indie radio station that first introduced so many grunge legends and continues to maintain stellar listenership in the era of Clear Channel domination, knows that the intersection of vulnerability and music is where Richards or, as he's known on-air, John in the Morning, lives. 
Every weekday morning on KEXP, Richards hosts the popular Morning Show, and has been for more than 20 years. Much like he does on The Runcast, the Morning Show will sometimes take on a theme for the day. On November 13, the anniversary of his mother's death, Richards has listeners write or call in with their experiences with grief. Richards takes requests, plays songs related to grief, and speaks candidly to one of the most complex emotional experiences people can live through. 
Every Valentine's Day he themes the Morning Show, "Songs of Love and Hate," referencing the Leonard Cohen record of the same name, and boldly includes the darker facets of love—heartbreak, lust, longing, the dark underbelly of the Hallmark teddy bear.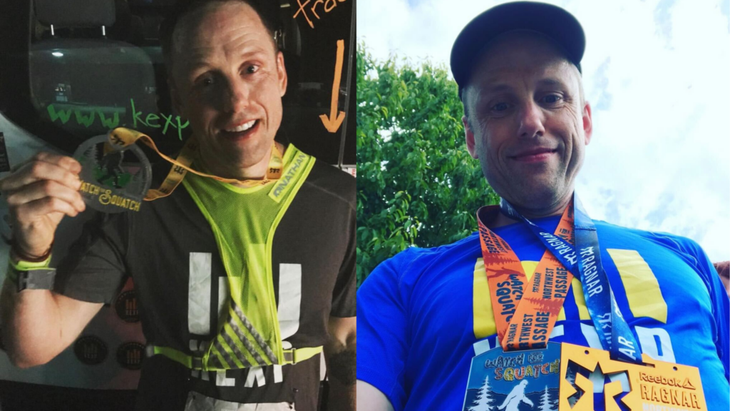 A Music Podcast for Every Runner 
After decades of playing music to keep people company in dark, confusing, primal moments, Richards expanded to bring the same experience to running. 
"Running is like a little microcosm of the entire human experience," says Seattle-based runner Sarah Jurado Jackson, "so having someone curating music for you when you're in the pain cave, or feeling that high from a run, or not wanting to get past that first mile—it's incredible." 
Originally called The Runner's Podcast and featured on The Weekly Mix on KEXP, The Runcast started as a straightforward playlist of songs to run to. A sponsorship from Brooks Running helped it grow into its current format. 
With every episode, Richards introduces a theme like "Once You Run One Step, You're A Runner" or "Do Your Best, Don't Stress," and speaks to its connection with running (and sometimes walking). The hour of music starts after messages from other Runcast listeners, interspersed with quotes and anecdotes. 
"John does everything for this—it's from his heart," says producer Owen Murphy. "Every word, song, quote, it's all from him. That's so unusual with radio or podcasting. As a producer I'd usually have to do more, but running and music are his two biggest loves other than his wife and kids." 
"Run Because You Love It" 
During The Runcast, you're as likely to hear indie duo Hovvdy's hazy nostalgia as you are a blood-pumping beat from Fever Ray. You'll run to cold wave electronica with Nabihah Iqbal, to the lawless yearning of Caroline Polacheck, and to GROUPLOVE'S crunchy pop anthems. You will discover the French-Algerian collective, Acid Arab, and float along to the ethereal beats of S. Carey. Disparate artists, genres, vibes, all melt together in service of the show's overarching theme: Run because you love it. Run because you're not alone. And if this is all Greek to you, don't worry. The Runcast is precisely for that—discovering something new while doing something you love (with expert curation). 
Importantly, you'll hear stories from other runners. At the top of a Runcast episode, "For Whatever Holds the Sacred," Richards begins by reading Levy's original email:
"I started to run out of defiance of cancer and death. Now I run because it's become a church, a temple, a synagogue, or whatever holds the sacred for you. It heightens my experience of the unfathomable unlikeliness of being." 
Levy elaborates: "To have The Runcast come out, it took me out of that solitary space that I'm in while I'm running, and it made me realize a little bit more that I'm running in a community. Hearing about everyone's thoughts and experiences on The Runcast is much more intimate in a way you don't get in a race or in a group run. It gets you into people's heads."
Getting into people's heads is a cornerstone of Richards' relationship to music. The exegesis of music is holistic and consuming. Who is making music matters. Who is listening to music matters. When and where they're listening to music matters. The Runcast community members are encouraged to take photos of where they're running and listening, while all the while encouraged to remember the presence of the community by experiencing the music. 
"Run Because You're Not Alone"
Running is often a solitary endeavor. It's easy to forget why you run, how important play is, how it helps you settle into and process discomfort and pain, both physical and emotional. A podcast that skips the bangers and hones in on what makes people want to run, and reminds them of it, was overdue. 
Richards speaks honestly about how, after coming back from an injury Richards described as a "really messed up, angry calf," he was discouraged about a Ragnar race that he runs every year with a team from KEXP, knowing that he wouldn't be able to meet his pace from past years. "My wife reminded me what I remind all of my listeners. That I can run because I love to run. I can run because it heals me and connects me to people, because running isn't always about hitting a certain time. I, like all of us, can have a hard time remembering that."
RELATED: Running and the Mind
"I had never really known a community like that: runners of all kinds, levels, and backgrounds, along with a host of great musical artists, all getting together to accompany me on my route, saying and singing words of encouragement, sharing stories…of overcoming hardship, grief, and depression, while also offering encouragement to run up that next hill, to challenge yourself but also to be kind. 
"But there's another piece: The show also helped give me the courage to seek therapy. I started realizing that there were so many other people experiencing similar challenges as me, and that it was OK to be honest and admit that I couldn't fix it on my own," says James Day, a frequent listener.
Richards's mantra, "you are not alone," seems to be resonating. The Runcast's unique downloads have grown by almost 200 percent since it launched in 2022. It appears to be for a simple reason. Richards has tapped into a truth that all runners know and few media outlets represent—we run to connect. The Runcast helps us remember that. 
The Runcast is available to stream on KEXP, Apple, Google, Stitcher, and Pocket Casts. Where to start? We recommended these favorite episodes: Running Into Purpose, Running To Heal and Motivate, Untangling Through Movement.
Lead Photo: John Richards
Trending on Outside Online