What Our Run Editors Loved in June 
Here's a look at the gear, tech, media, and general miscellany our Outside Run editors loved last month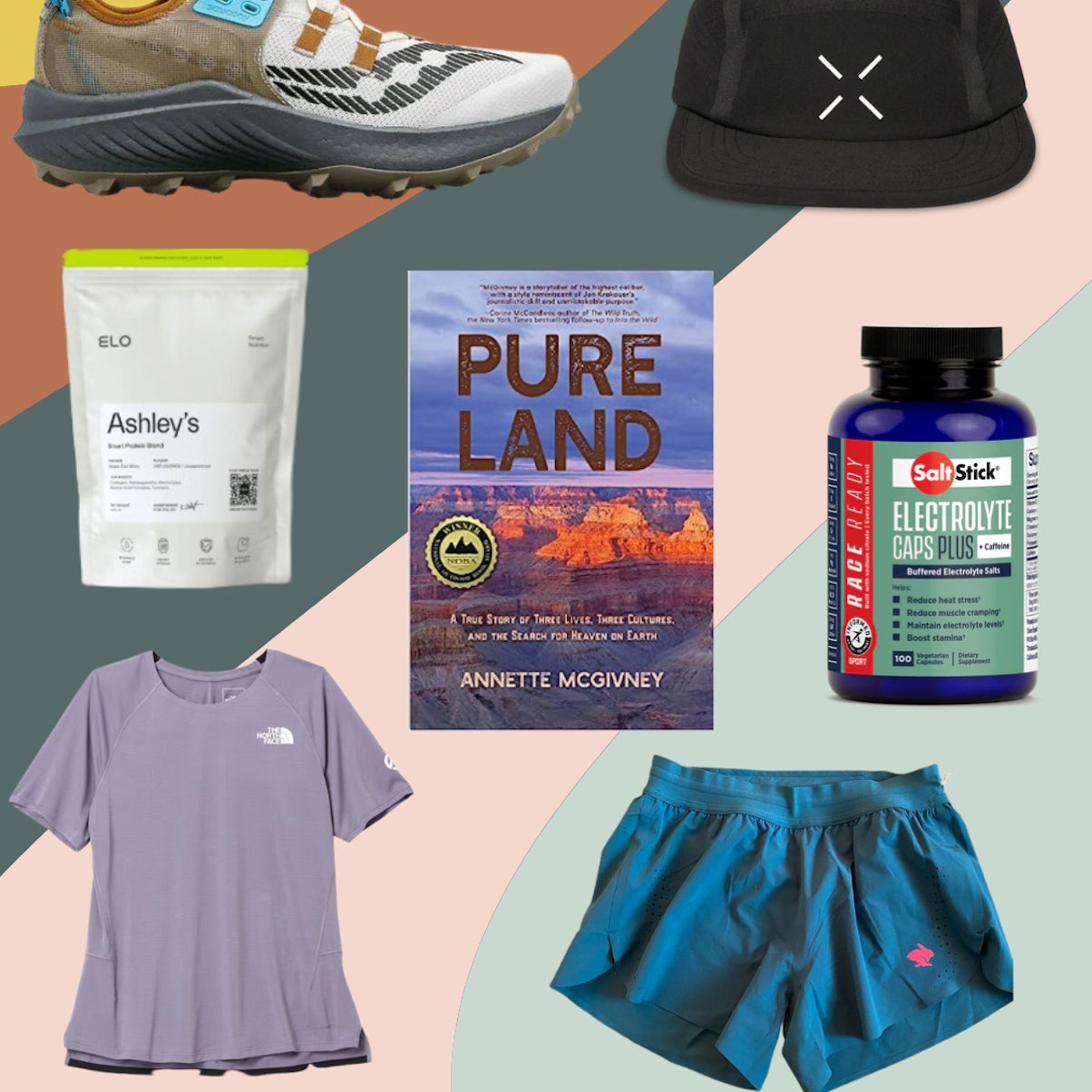 Heading out the door? Read this article on the new Outside+ app available now on iOS devices for members! Download the app.
Gear
Lululemon Fast and Free Reflective High-Rise Classic-Fit Short 3" – $78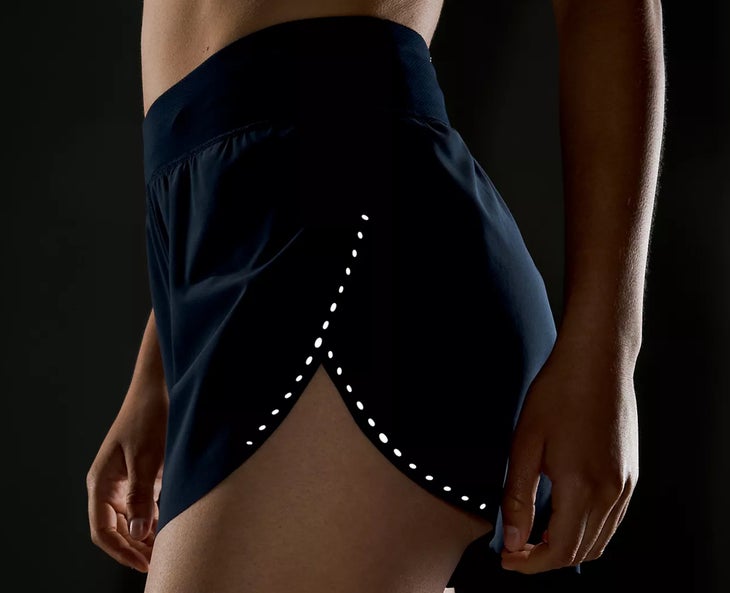 I've been curious to see how Lululemon's move into the trail scene will pan out gear-wise, but these classic split shorts have me on the verge of full conversion! The high-waisted fit feels secure, but leaves plenty of range of motion. I really dig the loose fit and split cut which is ideal for trails that require lots of agility. – Zoë Rom, Trail Runner editor-in-chief
NNormal Kjerag – $195
I bought this pair of shoes when they first came out in October 2022, and I am still running in them. They're a little more dirty, a little more scuffed, but they perform about the same. Amazingly, the Vibram Megagrip outsole is showing nearly no wear, and there are no holes in the upper. The midsole feels a little less cushioned than it did initially, but it was never pillowy anyway, and the ride still feels natural. Recently, I've needed some low profile shoes, and the Kjerag continue to work day after day. – Gordon Coates, Trail Runner digital producer
This is a repeat endorsement here. I recently picked up the Kjerag, to better understand what all the hype is about, and have been impressed. Not overbuilt, and yet protective. Slick-looking, too. (My aunt commented on how cool they looked; I have them in gray). – Nicholas Triolo, senior editor, Outside Run and Trail Runner
Kane Revive – $75
What makes a good recovery shoe? For me, it's whatever makes my feet feel good after a long run or a long day of exertion. I typically walk around barefoot after races if it's practical, or I just slip on some flip-flops. But Kane's Revive recovery shoes are much better than simple, unstructured foam flops. The Revive has an anatomical last design that supports your feet at the heel, arch, and instep, and it has a perforated upper for optimal breathability as well as tiny raised nodes on its footbed intended to activate blood flow in key pressure points. Perhaps the best feature is that the Revive is made with soft and resilient RestoreFoam, a sustainable compound made from renewable Brazilian sugarcane. – Brian Metzler, contributing editor
rabbit Fuel 'n Fly 2.5″ Shorts – $75
I love these shorts for long runs! The storage is unbeatable, and the cut is functional and flattering. Laser cut holes add ventilation, while multiple pockets help stow snacks for longer runs and races. I would highly recommend these for any trail runner looking for bottoms with a bit more storage capacity. – Z.R.
Salomon Aero Sense 5" Shorts – $53
I've always been strangely picky when it comes to shorts. I mean, you know when you have a terrible pair of shorts. These Aero Senses are the newest addition in my rotation. So silky, and cut just how and where you want them. They're trail-ready, with waist pockets in all the right places. There's no tricky drawstring around the waist, but everything stays where they need to stay, with an integrated mesh storage. Definitely a race-ready bottom. – N.T.
The North Face Summit Series High Trail Run Short-Sleeve – $80
For longer days in the alpine, I love this top. The sleeves are a bit longer to provide extra coverage and cooling, and the offset seams make sure this top doesn't chafe under your vest. I wore this during a 12-hour race and loved the coverage and smooth fit. It's also incredibly durable. I've been rocking this on many long runs this season, and find that it has withstood many washes. – Z.R.
Saucony Endorphin Rift – $170
Saucony has produced some of the best trail running shoes over the past decade, including the free-wheeling Peregrine and the more rugged Xodus Ultra. That said, the brand's first two carbon-plated trail shoes in its high-energy Endorphin line—the 2021 Endorphin Trail and last year's Endorphin Edge—were good but not great.
However, the new Endorphin Rift, which is essentially the trail running counterpart to the hugely successful and popular Endorphin Speed road running shoe, is exceptional. It's lightweight, bouncy, flexible, and energetic like the Speed—and not surprising because it shares the same PWRRUN PB midsole foam—but it also serves up great traction and a bit of appropriate trail-specific protection. The Endorphin Rift doesn't have a full-length propulsion plate, but it has a thin, flexible plastic rock plate and a smart and secure bootie construction that locks the foot down to the chassis. It all adds up to being one the best trail running shoes of the year. (Yes, that foaming-at-the-mouth exuberance is based on my initial two weeks of running in it, so for now my excitement should be tempered until we put out a more complete wear test next week.) – B.M.
The North Face Summit Series Superior Wind Jacket – $140
Sometimes you just need a lightweight shell that keeps the wind and a light drizzle at bay. I've been stashing this no-pocket jacket in my pack on multi-hour, high-alpine trail runs and various run/hike sessions on high peaks around Colorado. It's not waterproof, but it's highly water-resistant and offers good venting to make it breathable and not suffocating. I usually need it more for wind and warmth than I do for precipitation, but it's kept me dry without soaking through on a 90-minute rainy descent off of 14,449-foot Mt. Elbert in late June. – B.M.
Ten Thousand 7-Panel Hat – $48
Once upon a time I dreamed of launching a performance hat brand for those of us that are what I'll euphemistically call "cranially challenged." I have a small head (but no less brain power!), and finding hats that don't look like I'm borrowing my dad's headgear can be a problem.
With this in mind, Ten Thousand's seven-panel hat has been my go-to lately. The nylon-spandex blend is the right mix of flexible and structured, and it has a weightiness that is durable and comforting. This hat will not succumb to gusty conditions or unseen branches. The moisture-wicking sweatband and laser-cut perforations ensure a cool ride, too. – Alex Tzelic, contributing writer, Trail Runner and Outside Run
Tech
Suunto Vertical Titanium Solar – $839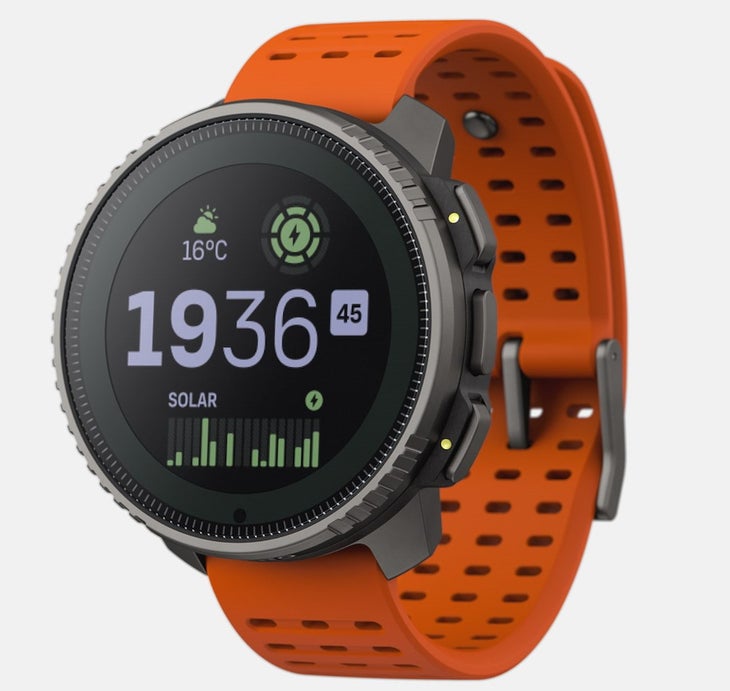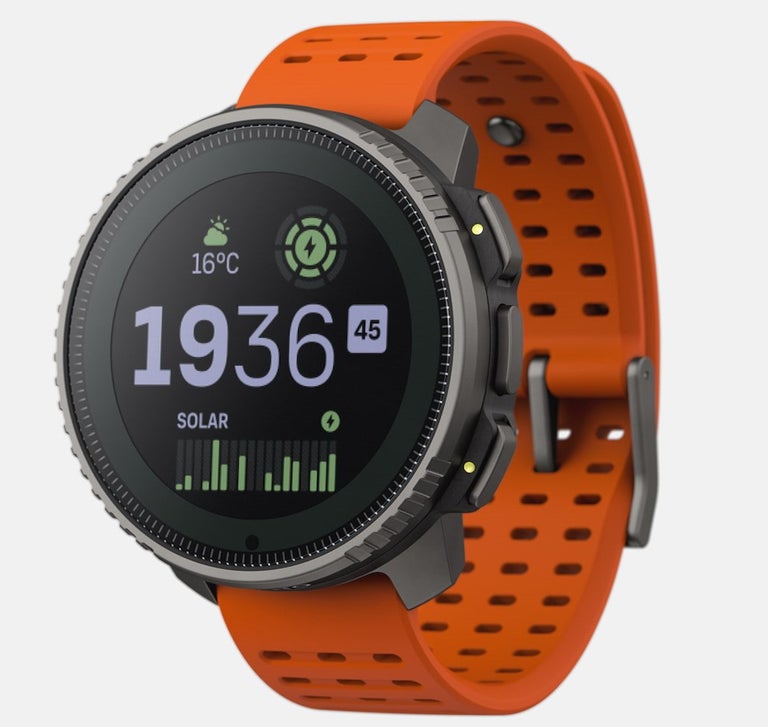 OK, so I've only just begun to understand all that this wrist robot does, but we can officially put it in the Maserati of GPS watches. It's no secret that I've been a pretty diehard Suunto fan for years, despite their quirks, but the day this watch came out, Triathlete editor-in-chief Chris Foster messaged me immediately and was like, "Hey, this watch has your name written all over it." (His review was excellent, by the way.) So far, he was right. High functioning, larger watch face, offline outdoor maps, solar charging (which is the coolest), with new GNSS accuracy that gets your adventures charts to the nano-particle. I'll report back, but for now, consider me obsessed. – N.T.
Nutrition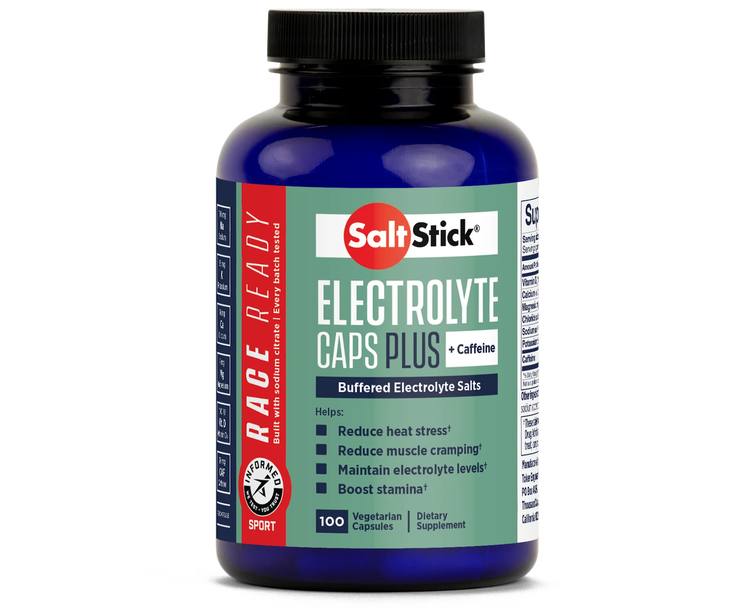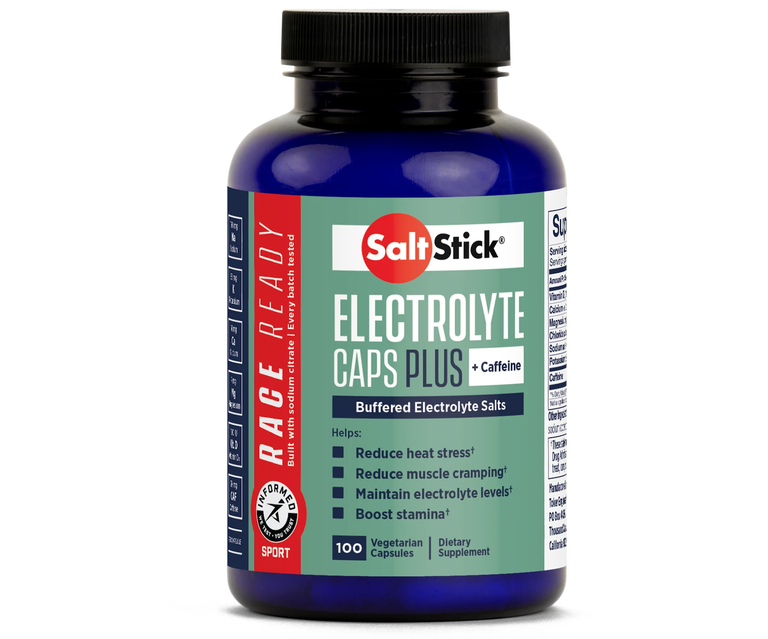 Salt Stick Race Ready Caps, with Caffeine – $30
For the first decade of my ultrarunning career, I never wavered from S-Caps. They just worked. But now, with other products on the market, all-in-one drinkables like Tailwind, it's actually become a little more complicated to keep track of sodium intake than it once was. I started taking Salt Stick ready caps with Caffeine for my first 24-hour race, and found them incredibly effective for overnight runs. The caffeine, plus the perfect sodium hit of 190 mg (341 mg in S! Caps, for reference) always kept me on track. I recently used them at the humid Quebec Mega Trail and never cramped once, either. – N.T.
Elo Smart Nutrition – $59/month
As a vegetarian, I struggle to get enough protein. This system of personalized protein paired with automatic smart updates and reminders that are synced with my Apple Health account has totally changed how I track and get enough protein. I love that you can customize the blends (I get mine with fewer carbs, more pea protein) and that it comes with vitamins and probiotics customized for your athletic goals. – Z.R.
Skratch Labs Rice Cakes – $2.45
For adventures that require fuel beyond gels, the new Skratch Labs Rice Cakes are a tasty alternative! With multiple flavors to choose from, these are the perfect adventure (or workday) companion that balances performance and flavor. – Z.R.
Reading Material
"The Ultramarathoner Racing Against the Course, and Himself" – Rebecca Byerly, The New York Times
A great article about endurance sport, love, and mental illness. When do we have awareness for why we do the things we do, and when do we not? Must-read. – N.T.
Pure Land: A True Story of Three Lives, Three Cultures and the Search for Heaven on Earth – Annette McGivney
Pure Land is a journalistic masterwork that investigates the story of the most brutal murder in the history of the Grand Canyon. The book came out a few years ago, but I recently downloaded the e-book and have found the storytelling riveting as I have meandered on remote trails during long runs and mountain bike rides this summer. On assignment to write an investigative story for Backpacker magazine, McGivney brilliantly tells the tragic story of Japanese hiker Tomomi Hanamure, who was stabbed to death as she hiked to Havasu Falls on the Havasupai Indian Reservation on her birthday in 2006. The perpetrator was Randy Redtail Wescogame, an 18-year old Havasupai youth who had a history of robbing tourists and was addicted to meth. But that's just where the story begins, as McGivney's reporting around the southwestern U.S. and in Japan unveils long-buried trauma of her own childhood. – B.M.
Wordslut: A Feminist Guide to Taking Back the English Language – Amanda Montell
Montell brilliantly unpacks the relationship between language and gender, and uses history and linguistics to examine how we experience identity and power. – Z.R.
Things That Are – Amy Leach
When we run, we move through the animate world, a world of buzzing animals and trees that lean over to listen and mountains that walk. In this startlingly lyrical book, Leach lets us into nature's most extraordinary expressions in a language that you cannot believe until you read. One of the best nonfiction books on ecology and wonder I've come across…ever. – N.T.
Conversations With Birds – Priyanka Kumar
Injury has kept me from trail running as much as I would like for the past few months, and I am noticing that I stopped prioritizing connecting with the natural world. So I intentionally chose this beautiful book at the bookstore. It is a collection of essays, each centered around a bird, that describes how birds pulled Kumar into a deeper relationship with nature and with herself. If you're looking for a little extra boost to get outside and reconnect, read this book. – G.C.
Currently Listening
I was recently in Quebec reporting on one of Canada's largest weekends in trail running, the Quebec Mega Trail, and nearly every local trail enthusiast I met mentioned this Canadian band, so I took a listen, and, wow. Their new album just dropped, and apparently they're legends here in the province. Start with Alco and go from there. Solid running tunes. – N.T.
Trending on Outside Online