Sponsor Content: UNDER ARMOUR
How to Build Speed with Proper Recovery
Going hard delivers rewards, but only if you balance it with recovery.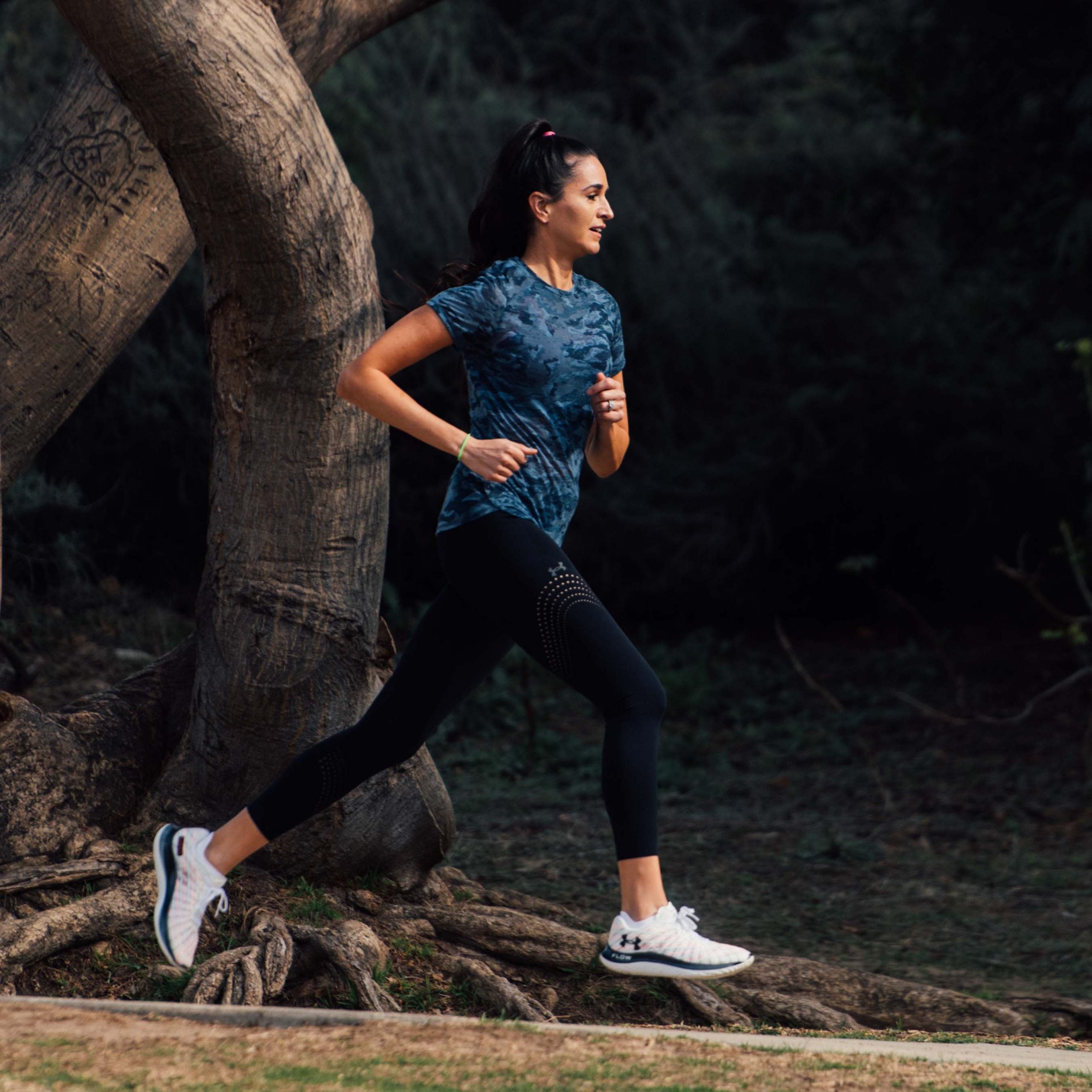 To get faster, you need to run faster—that's a given. But the line between pushing hard enough to see gains and over-doing it is razor-thin. To help you toe that line successfully, we asked Under Armour coach Tom Brumlik for his best advice on recovery as a strategy for getting faster.
Avoid the Speed Trap
Speed work is hard, by design. When you see that work start to pay off—faster miles, stronger miles, longer miles, all at less effort than before—it can be tempting to do speed work all the time. Sooner or later, though, too much of a good thing can catch up to you in the form of injury or burnout. "The big, common mistake is trying to work hard every day, pushing even on recovery days," says Brumlik. "You should live by the principle of keeping challenging days challenging and easy days easy."
Your body needs recovery days and rest days (more on that distinction below) in order to adapt to the increasing demands you're making on it. Figuring out how to divide up the overall training volume can be hard. One clue: more of your training should be in an aerobic zone than an anaerobic zone. Brumlik says that even the fastest runners keep speed workouts to a minimum. "You only need to do two hard workouts in a given week," he says. "Sometimes only one, especially if you're getting in a long run."
Picture a week's worth of training, says Brumlik, and try to compliment the speed with recovery. Sync up with UA MapMyRun to keep yourself honest. "Say you do a long run on a Sunday, then a day off on a Monday," he explains. "Tuesday you're ready for speed work." Rinse, repeat.
Find Your Flow

With the all-new Flow Velociti Wind, UA ditched the heavy rubber outsole. The result? A lightweight shoe that's as fast as it feels.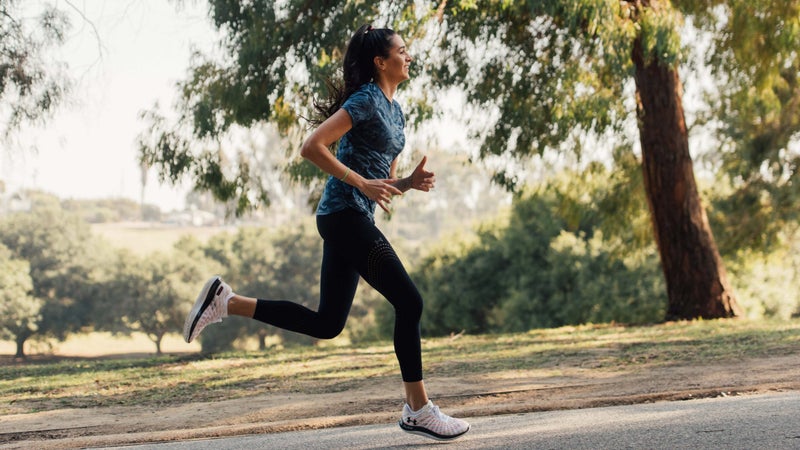 Recover Right
Because more of your training should fall into the recovery zone, it's a good idea to plan out what that looks like. "I'm a big proponent of cross-training," says Brumlik. "On a recovery day, try something like swimming, biking, or the elliptical. You can even play basketball and get in some different planes of motion."
Recovery goes beyond easier days or cross-training, though. Take a look at the bigger picture too. "I recommend working in cycles of four weeks," says Brumlik. "Three weeks will involve hard work and volume. Then cut everything back on the fourth week before beginning again."
Got a recovery run planned? Don't worry about your pace: "Leave the watch at home on those days," Brumlik says. "Learning to run by feel, and not pace, will make you a better runner." Find a scenic course to run and tune out, letting your mind wander.
Don't Forget a Day Off
Every week should also include a full day of rest with no scheduled workouts of any kind. It's OK to walk the dog or take some other easy, active rest, but avoid anything planned or defined. "This is as much a mental break as a physical one," says Brumlik. You know the productive feeling you get at work only after a truly unplugged weekend? The same applies to your training: a day off from thinking about running gives your mind the space it needs to come back refreshed and recharged.
This is your day to catch up on errands, house cleaning, or a good book. Leave your training plan and thoughts about training for another day.
Remember, getting faster is a game of balance: you can't make the gains if you don't treat recovery as training. Says Brumlik, "The goal is to stress your body, then relax."
---
Under Armour, Inc., headquartered in Baltimore, Maryland, is a leading inventor, marketer and distributor of branded athletic performance apparel, footwear and accessories. Designed to empower human performance, Under Armour's innovative products and experiences are engineered to make athletes better. For further information, please visit http://about.underarmour.com.