In Stride
Bandit Wants to Be Your New Favorite Running Brand
The New York-based upstart apparel company's community ethos isn't just for show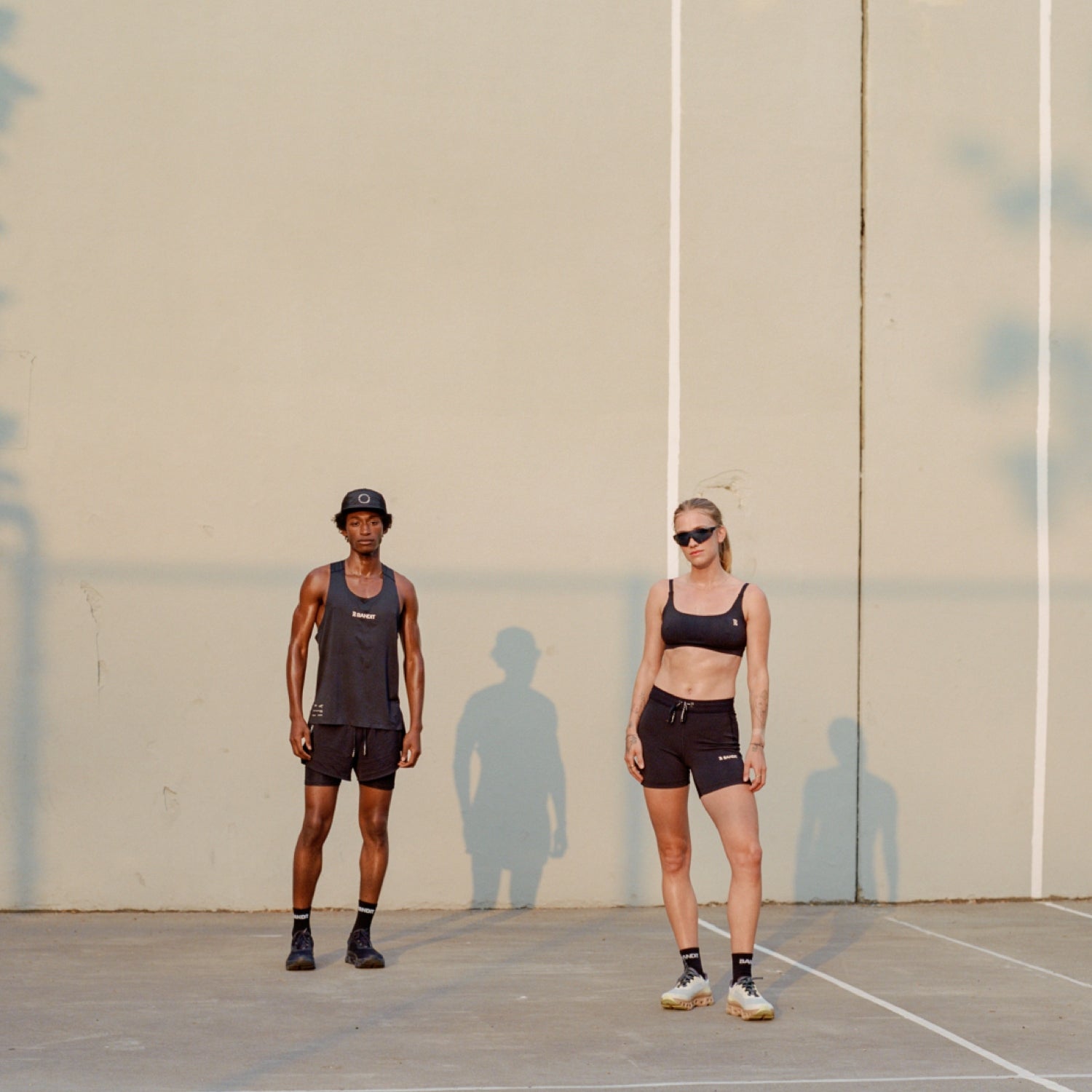 Courtesy Bandit
Heading out the door? Read this article on the new Outside+ app available now on iOS devices for members! Download the app.
In 1966, Roberta "Bobbi" Gibb snuck into the Boston Marathon to become the first woman to run the race. The photos from the day are iconic: Gibb radiates an air of transgressive sixties cool in her oversized Bermuda shorts and Adidas sneakers. No wonder, then, that the ultra-hip Brooklyn-based running apparel company Bandit chose its name as tribute to one of the sport's most recognizable rebels.
"Bobbi Gibb was the original bandit," Tim West, who co-founded the brand in 2020, told me recently. "What she did was an act of civil disobedience in the name of the greater good."
Despite the New England provenance of its muse, Bandit aspires to have an identity that is "uniquely New York." Portland has Nike. Boston has New Balance and Tracksmith. The tiny Bavarian village of Herzogenaurach has Adidas and Puma. According to West, NYC was overdue for an equivalent.
"New York really is the global hub of running culture, but we don't have a prominent running brand in the way that other cities around the world do. So it just felt right to bring something to the running world that came out of this city."
Bandit's initial contribution to the running world was socks—that humble, unsung hero of the apparel universe. West was a Division I soccer player in college, and started running ultras post-graduation while working in tech. He was underwhelmed by how most running socks performed over longer distances (apparently, he finished races with "puddles in his shoes") and decided to develop his own prototypes with feedback from members of his local team, the Brooklyn Track Club. Eventually, he teamed up with his brother, Nick, to launch his own company. Ardith Singh, who at the time was senior vice president at the women's activewear company Bandier, came on as the third co-founder and Bandit's chief design officer.
According to Singh, the Bandit look is "always grounded in black—-nothing more New York than that" and all pieces are conceived "through the lens of fashion." Which, in plainspeak, means that they're intended to look cool, even when you are not laboring through an early-morning track session. While I have yet to hear of a running apparel company that doesn't aspire to sartorial versatility, the black-and-white Bandit aesthetic does feel visually distinct from other recent running brands, be it the floral creations of Janji and Oiselle, or Tracksmith's Ivy League nostalgia. From a design standpoint, Bandit's performance items are intended to be functional but discreet. For instance, the men's half-tights have seven pockets, but you wouldn't know it to look at them. Singh: "If you look super-technical with a bunch of bells and whistles and you're just out for a slow jog through Brooklyn—then that's not a vibe at all."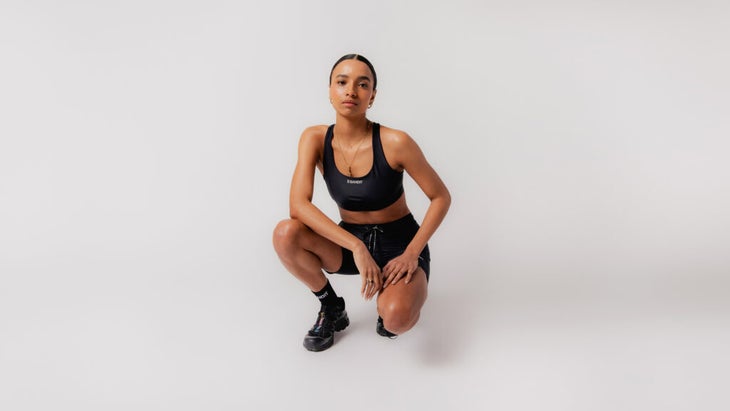 On a warm May day last week, I went on a slow jog through Brooklyn to check out Bandit's new storefront, which opened last December in an industrial-looking red brick space in Greenpoint. There was a water cooler out front: an oasis for parched runners making the rounds. Inside, sports bras and singlets were tastefully arranged on hangers, along with hoodies and sweats from Bandit's lifestyle collection. There was a framed poster of Bobbi Gibb coming down Boylston Street. Vibes. I lingered for about 15 minutes trying not to drip sweat on a pair of Bandit's signature half tights, which were prominently displayed in the center of the room.
"We wanted to be on a running route more than on a shopping route," Nick West said of Bandit's off-the-beaten-path location, adding that the stratospheric rent in Williamsburg's more heavily trafficked shopping district nearby was a factor as well. Initially, the company was just looking for a place to handle the fulfillment side of its business, but the Greenpoint space provided an opportunity to combine its storage and shipping needs with in-person retail.
Bandit insists that the IRL shopping experience gives them the benefit of instant customer input in the era of anonymous online shopping. When I suggested that this sounded a little idealized, Tim West told me that the company's office was within walking distance of the shop and that he still spent a fair amount of time working at the store. Regardless, for a company that is staking its identity on capturing some intangible element of the New York running scene, having a physical presence seems essential to bolster its claim of being "the world's most authentic, community-driven running brand."
"Community," of course, has become a favorite marketing buzzword in recent years. Regardless whether the product is lip gloss or self-publishing tools for disaffected journalists, the basic idea is that in order to succeed, a company must align itself with the shared passions of its target demographic without looking like an opportunistic imposter. (The oracles at McKinsey have described this process as "reaching consumers in the communities they are a part of and helping them express community membership by participating in your brand.") Bandit's co-founders are aware that it's easy to be cynical about this stuff. "We had so many conversations about this early on, because "community" has been this overused term, especially in the direct-to-consumer startup world," Nick West told me. "It's like, you're launching a new toaster brand and you are saying you are going to build a community around it? It's like, well, community doesn't really exist in the toaster world."
I am married to someone who has infinitely more enthusiasm for well-made kitchen appliances than she has patience with people who make a religion out of their recreational pursuits, but point taken. For their part, the team behind Bandit insists that the claim about being community-driven is not mere marketing jargon, but an accurate description of a company that, from its inception, has always developed products with feedback from local runners and which has made staging local running events central to its mission. (The brand recently launched a run club called Greenpoint Runners out of its store.) While it's hardly unusual for a running brand to develop products with amateur athletes or to host group runs, the Bandit team believes that its city's unique energy constitutes an advantage in a crowded marketplace.
"We feel very authentic in our use of the word because our community is truly driving very critical decisions that we make and how we go forward as a business," Nick West says. "NYC is the mecca in terms of the club, crew, and collective scene. The community here is so strong."
Lead Photo: Courtesy Bandit