Nico Montanez Is a Man on a Marathon Mission
The Tucson-born runner will race for Team USA in the world championships marathon on August 27 in Budapest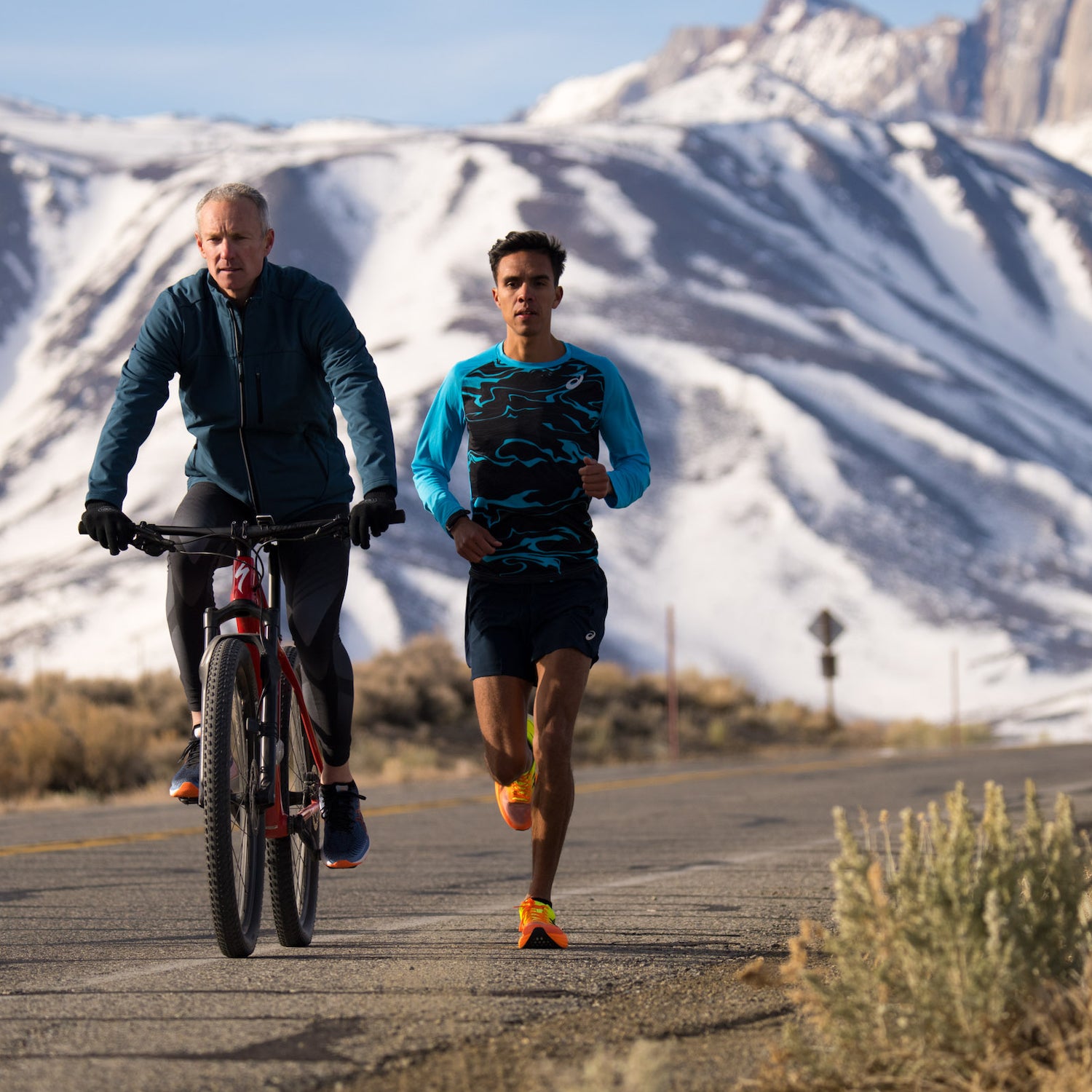 Christian Pondella
Heading out the door? Read this article on the new Outside+ app available now on iOS devices for members! Download the app.
Nico Montanez fondly remembers the loving connection he shared with his great grandparents Alberto and Emma, whom he says he was blessed to have in his life until he was a young teenager.
Years ago, they moved their family from Nogales, Mexico, to Tucson, Arizona, in search of a better life. While the pursuit of the American Dream hasn't always come easy for ensuing generations, Montanez, a 29-year-old professional runner with the Mammoth Track Club, has a relentless work ethic that he believes is rooted in his elders.
Montanez, who was born in Tucson, is proud of his Mexican-American heritage, but his inner drive this summer has been fueled by the opportunity to represent the U.S. for the first time in his professional career. Montanez will compete in the marathon at the World Athletics Championships in Budapest on August 27, along with U.S. teammates Elkanah Kibet and Zach Panning.
"I think it's such an honor to represent the red, white, and blue," Montanez said. "I think of my great grandparents and how they came to this country and made a better life for our family and made it possible for me to do what I've done. I just want to honor that."
Finding His Path
Growing up in Tucson in a Mexican-American family had challenges. His parents, Francisco Hernandez and Kathy Montanez, were often challenged by a cultural divide that seemed to keep economic prosperity out of reach for working class families. Plus, his mother has had a long affliction with substance abuse after giving birth to four boys by the time she was in her early 20s.
It didn't take much for Montanez to realize that running could be his ticket, an opportunity to pursue his own real achievements, earn an education, and create a life path for himself. He found a father figure in his high school coach Al Buhl, who, aside from helping structure his training that led to vast improvement, also gave him plenty of building blocks for life.
Although Montanez ran well in high school—earning ten state championships in Arizona's small-school classification—he didn't attract the attention of college coaches as a senior. Determined to keep moving forward, he enrolled at Paradise Valley Community College in Phoenix, where he met David Barney, the program's longtime head coach who became even more of a guiding light for Montanez.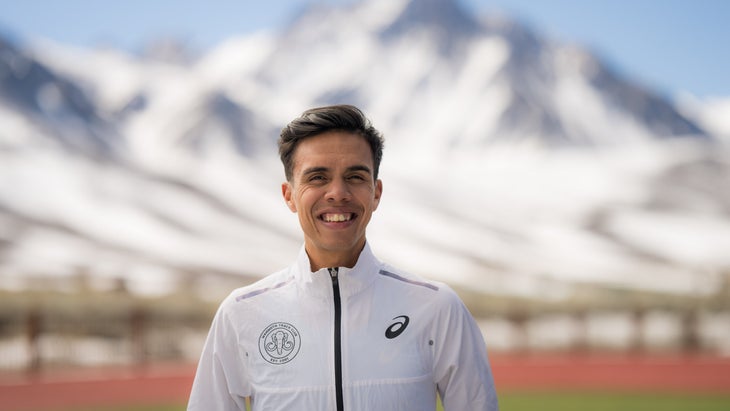 When college coaches showed interest in other runners from Barney's junior college team, but not him, Montanez doubled down and worked harder. Barney, a four-time U.S. Olympic Trials qualifier, turned to Ed Eyestone, the men's cross country coach at BYU. Eyestone, a two-time Olympic runner in the 1980s, had dozens of athletes interested in joining the Cougars program that were at least as fast as Montanez's 30:30 personal best for 10K. But Barney convinced him of Montanez's considerable potential that was as much tied to his ahead-of-his-time maturity, kind heart, and earnestness as it was to his aerobic engine.
Montanez proved him right, not only finishing 14th at the Junior College Cross Country national championships, but also finding success running for Eyestone's teams in his final two years in college. As a senior in 2016, Motanez finished ninth in the NCAA Division I Cross Country Championships as BYU's top runner, helping the Cougars to a seventh-place team finish.
"I tell my athletes every year that 'any of you could be on a national team if you wanted to,'" Barney says. "You just gotta keep your head in the game and stay focused and maybe make some tradeoffs and sacrifices that allow you to do that. Nico was somebody with a lot of potential and who worked hard, but maybe someone who didn't believe it as well as he should have. I just think that each year his confidence is growing and his belief level is going up, and I don't think there's a limit on what he can do if he'll continue down that path."
Man on a Mission
Given all of the obstacles he's overcome, Montanez is already a huge success story, and it's largely because he hasn't backed down from his dreams or lowered the high expectations he's set for himself. His positive outlook, as well as the strong recommendations of Barney and Eyestone, helped Montanez earn a professional contract with ASICS and start training with the Mammoth Track Club.
He's made steady progress under coach Andrew Kastor since his 26.2-mile debut (2:16:26) at the California International Marathon in 2017. He lowered his personal best three more times over the next several years at Grandma's Marathon (2:14:27) in 2018, The Marathon Project (2:14:07) in 2020, and the Chicago Marathon (2:13:55) in 2021. Then last fall, thanks to the cumulative training and gradual increase in training volume, he made a huge leap last fall in Chicago, slicing four minutes off his personal best with a 13th place, 2:09:55 effort.
All along his confidence grew, and his belief that he belonged at the highest level of American running, In April, he turned in a similarly strong effort at the Boston Marathon (13th, 2:10:52). Six weeks later, USA Track and Field called with the opportunity to race in the world championships, and he accepted.
RELATED: Run Your First—or Best—Half Marathon with This Comprehensive Training Guide
Inspired anew, Montanez has had his best training period yet as he racked up several 120- to 130-mile weeks for the first time. It was arduous work that hit hard, and there were times he wasn't sure he was improving or just running himself ragged.
"One of my biggest takeaways from this big block of training was that I didn't necessarily feel the greatest doing that kind of mileage, but who does?" Montanez said last week before traveling to Budapest. "Mixed in with that volume, we did some marathon-type workouts, and I just felt spent, and I'd wake up tired."
But somewhere along the way, a beautiful thing happened and it all began to click. Not only did he start to grasp a new level of aerobic fitness, but he also got on top of things mentally, too, with confidence to match his fitness.
Part of that conviction has come from being  a student of the sport who has gone out of his way to learn why and how specific workouts and training loads help him improve. This past spring, he went through a Road Runners Club of America coaching clinic and earned his RRCA Level One certification. That gave him greater appreciation and insight to Kastor's workouts and his own development, and it might just put him on a career path to be a coach so he can help develop young athletes the same way Buhl, Barney, Eyestone, and Kastor have nurtured him.
"Honestly, I've always conducted myself as a 2:07 marathoner, even when I first started," he says. "That's just the time, for some reason, I have in my head because it was a time I wanted to strive for. For a while, when I was running 2:12, 2:13, 2:14, I didn't know if I was going to get there. But the jump to 2:09 has really propelled me and shown me, with consistent work, that maybe I can get there some day."
Mammoth Lakes is hallowed ground for American runners. Kastor has been there since Meb Keflezighi, Ryan Hall, and Deena Kastor, Andrew's wife and 2004 Olympic bronze medalist, were part of the original Team USA development group that trained there in the early 2000s. Keflezighi earned a silver medal in the marathon at the 2004 Olympics, won the 2009 New York City Marathon and the 2013 Boston Marathon in 2:08:37, while Hall famously finished fourth at the 2011 Boston Marathon in 2:04:58, the fastest time ever run by an American.
"Nico is following a similar trajectory as those guys did," Kastor says. "He's kind of knocking on that door. He hasn't stepped through it yet, but he's in that realm where, knowing what those guys were doing on the same courses in Mammoth, I'm comfortable telling him (how his times compare) in the middle of 120- to 130-mile weeks. And having him believe in what we're doing and believing in himself that—that he can run those times—is going to go a long way to him doing it."
Running on the World Stage
Montanez has gotten a taste of international marathoning while running Chicago and Boston, but he knows he has his work cut out for him in Budapest—the field is stacked with talented runners who have run 2:06 or faster—but that's the way it's always been for him.
The field is headlined by Ethiopia's Tamirat Tola, 32, who won the world championships race last summer in Eugene (2:05:26) and took third in this year's London Marathon (2:04:59) in April. Countryman Deso Gelmisa, 25, should also be in the mix after winning the Paris Marathon (2:05:07) last spring, finishing sixth at the Valencia Marathon (2:04:56) in December, and then winning the Tokyo Marathon in February (2:05:22).
The fastest runner in the field is 30-year-old Kenyan runner Timothy Kiplagat, who placed second in the Rotterdam Marathon in April (2:03:50) and won the Abu Dhabi Marathon in December (2:05:20). Other fast runners in the field include Kenya's Joshua Belet (2:04:33) and Titus Kipruto (2:05:32), Ethiopia's Tsegaye Getachew (2:05:25), Milkesa Mengesha (2:05:29), Netherlands' Abdi Nageeye (2:05:32), Turkey's Kaan Kigen Özbilen (2:05:37), and Japan's Kenya Sonota (2:05:59).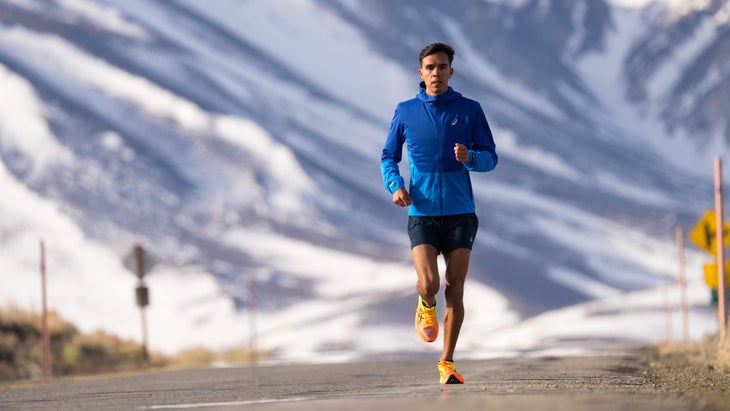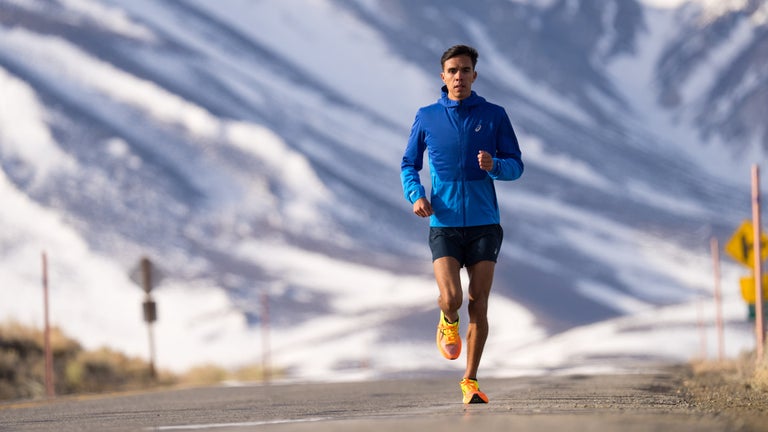 The other Americans in the field—Kibet (2:09:07) and Panning (2:09:28)—are comparable to Montanez. The 28-year-old Panning, a former NCAA Division II standout at Grand Valley State, who trains with the Hansons-Brooks program in Rochester, Michigan, finished two places ahead of Montanez in last fall's Chicago Marathon. Kibet, 40, is a Kenyan-born U.S. citizen and trains with the U.S. Army's World Class Athletic Program under the guidance of coach Scott Simmons in Colorado Springs. Kibet is a first lieutenant who works as a budget analyst based out of Fort Carson.
That said, based on the work Montanez put in and his current level of fitness, Kastor thinks Montanez is capable of running 60 to 90 minutes faster than his personal best, in the right conditions. Race-day temperatures figure to be warm, so that might throw the chance at running a fast time out the window.
No matter how the race plays out in Budapest, it will serve Montanez as another stepping stone on his long journey along a humble path to becoming the marathoner—and the man—he's always wanted to become. After a short break, his attention will turn in early October to another training block that will build up to the 2024 U.S. Olympic Trials Marathon on February 4, in Orlando, Florida, and run for a chance to run in next summer's Olympic marathon in Paris.
"I'm going into the world championships with a time in mind, but really I just want to compete and race the best I can," Montanez said. "After the summer of training I had, I'm already looking forward to getting back into training for the Olympics Trials. My goal is to keep improving, keep working hard, and keep getting faster."
Lead Photo: Christian Pondella
Trending on Outside Online