Watch: This Six-Star Marathon Finisher Runs for Representation
This new documentary on Outside Watch follows a 20-year journey of one runner's dream to become a six-star marathon finisher and increase representation in the running community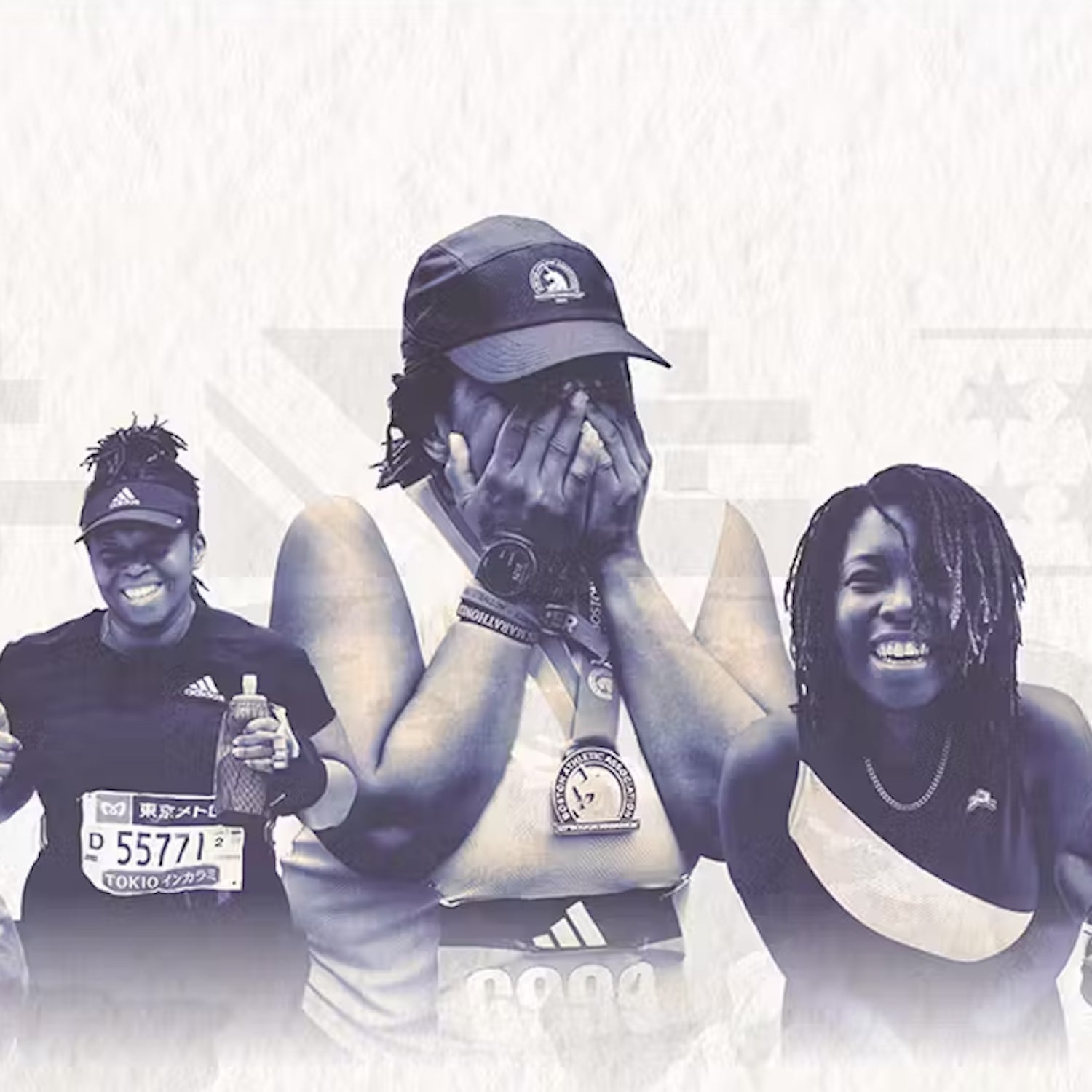 Courtesy World Marathon Majors
Heading out the door? Read this article on the new Outside+ app available now on iOS devices for members! Download the app.
For running influencer Alexandria Williams, becoming an Abbott Six-Star finisher was the culmination of a two-decade-plus running journey.
In a new documentary featured on Outside Watch, she shares the ups and downs of achieving this accomplishment and how representation has been central to it all.
In 2016, Abbott introduced the Six-Star Medal as an award for runners who completed all six of the World Marathon Majors, which include the Berlin, Boston, Chicago, London, New York City, and Tokyo Marathons.

Williams, 39, first started running in 2001, but didn't get bitten by the marathon bug until running the 2014 Dallas Marathon in her hometown. Now based in Baltimore, Maryland, Williams didn't set her sights on the World Marathon Majors challenge until running her first of the races with the 2017 New York City Marathon. She followed New York up with Chicago in 2019, and then put her plans on hold when the COVID-19 pandemic put a halt on nearly all large races for much of 2020 and 2021.
In 2022, Williams finally picked back up and checked the Berlin Marathon off her list, following it up with London a week later due to its postponement from its typical spring race date in April.
"London has been my favorite of the Majors because I was not expecting to have such a great day after not feeling my best in Berlin," she says. "It ended up being my second-fastest marathon and totally restored my heart and purpose for running."
A Challenging Road to Six Stars
For Williams, running the international World Marathon Majors also served as the first time she traveled overseas, which she viewed as a unique opportunity to see the world. After checking off Tokyo in March of this year, followed by Boston in April, she officially became a Six-Star finisher.
But the road to getting her Six-Star medal wasn't without its challenges, with the biggest one being meeting finish time limits as a self-described six-hour marathoner. In her first attempt at Boston in 2018, which was recognized widely as the severe weather year, Williams dropped out at the 10K mark with hypothermia. In 2022, she finished the race but missed the cutoff to finish in under six hours, making for a bittersweet moment of pride.
Boston 2023 was actually the first time Williams started the race and "officially" finished. Becoming a Boston Marathon finisher on her third try also reaffirmed that her purpose in running isn't just related to collecting the medals, but rather boosting representation of runners who don't fit the mold of the majority of athletes you see at large races and completing challenges like the World Marathon Majors.
RELATED: New Study Highlights Critical Steps Toward Equity in the Running Industry
"Very few times have there been people who are plus-sized or Black and Brown," Williams says in the documentary. "I'm a back-of-the-packer, but I make sure I put in the work no matter what, and I'm crossing that finish line. If you ever look at the end of a race, you'll see all kinds of people finishing. The truth is, to be a runner, as long as you're putting one foot in front of yourself, you're a runner."
Available Now on Outside Watch
As a running influencer who works with a variety of brands, including Adidas, Garmin Fitness, and Pacers Running in Baltimore, Williams describes her niche as being all about diversity and inclusivity within the running community, emphasizing that minority groups shouldn't be left behind and ignored. She also serves as a director on the board for the Black Unicorn Marathoners, whose mission is to celebrate Black Boston Marathon runners and connect them with each other.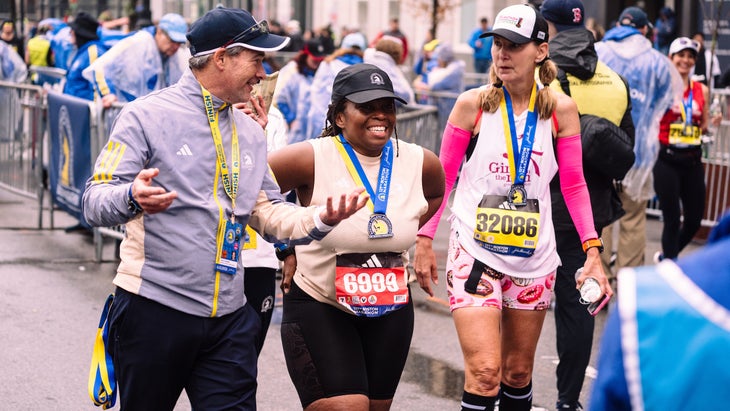 "Black women are definitely…trendsetters," she says in the documentary. "I've heard from other six-hour marathoners who say they don't think they could even try to do one star, but they now saw a piece of themselves or whatever they were afraid of and they now are changing their mind. That's the part that I'm glad I'm vulnerable and honest about because it means I've been able to help other people literally reach for the stars, pun intended."
For Williams, completing the Six Stars will serve as a form of semi-retirement from the marathon distance, as she continues to work through health challenges from having long COVID, as being on medication and using an asthma pump have made it extra-challenging to run.
"Ending this 10-year journey allows for me to now set the stage for a new foundation and a new Alex and who I'm going to become," she says. "I'm so grateful to all of my friends and family who have always been supportive of this journey and my goals."
View Six Star Stories with Alexandria Williams on Outside Watch.
Lead Photo: Courtesy World Marathon Majors
Trending on Outside Online