Is This the Hippest Running Store in the World?
Designed to be like a home for runners, venture into Mexico City's Metta Running House for a pair of shoes, a book, a cerveza—and a whole lot more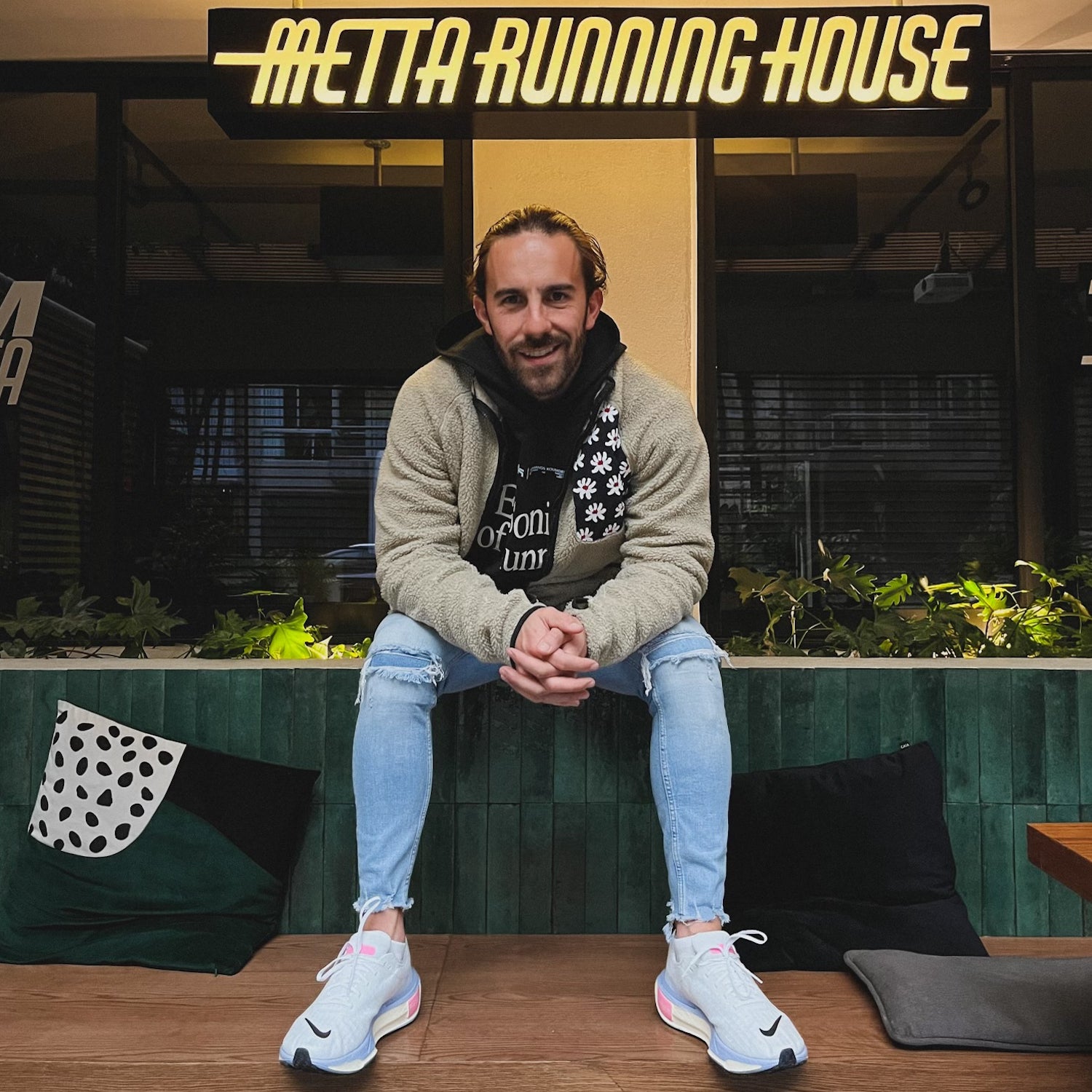 Carlos Gil (left and right), Dalia Pallares (center)
Heading out the door? Read this article on the new Outside+ app available now on iOS devices for members! Download the app.
A golden Tibetan singing bowl filled with palo santo rests on a wood coffee table adjacent to a rack of running shirts, shorts, and sports bras.
Pablo Gil, a 43-time marathoner and runner since 2011, lights the holy wood every morning he arrives at 7 A.M. to Metta Running House, a specialty running store he co-founded in February 2022 in the upscale Polanco neighborhood of Mexico City, a city of 22 million.
To label it a specialty running store, though, is not quite accurate. It's more than a one-stop shop offering the latest high-tech apparel, training shoes, nutrition products, and other geeky running gadgets. Metta Running House is the first business of its kind in Mexico, and a unicorn in the landscape of running stores around the world.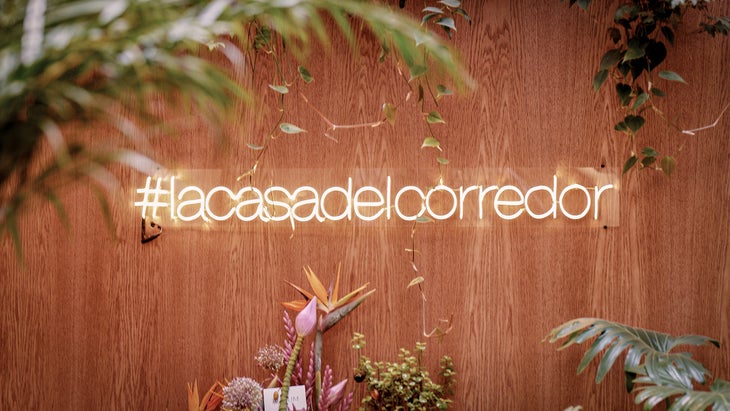 A handful of unconventional independent running stores do exist like Boston-based Tracksmith, The Loop Running Supply in Austin, Texas, and Distance in Paris, all of which counter the mass market retail experience of places like Fleet Feet Sports and Dick's Sporting Goods. But none offer the multi-faceted approach like Metta. This is a store that doesn't want to play by the rules. It makes its own.
House of Runners
Despite being located a stone's throw from a major intersection, honking horns, police sirens, and the general cacophony of urban life, it seems to be several decibels lower inside the store. Located on a quiet tree-lined street, the 2,800 square-foot space is flooded with natural light and plants, and it features a patio cafe, locker rooms, and showers. Metta is a running store as much as it is an oasis for runners that reimagines the retail experience.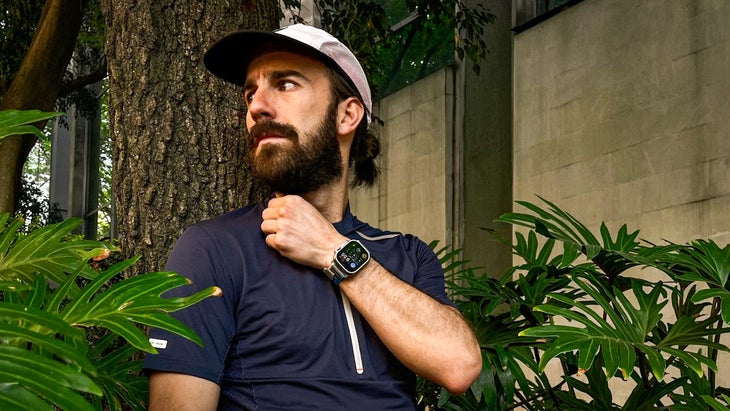 Metta Running House functions as a place to buy curated running gear from mostly alternative brands like District Vision, SOAR Running, Hermanos Koumori, Goodr, and Ciele Athletics. (On Running, Hoka, Nike and Adidas shoes are also offered.)
RELATED: Why Your Local Running Store Matters
Customers can have their gait analyzed on a Woodway 4Front Treadmill, but you can also pull out your computer and get work done, order sourdough pizza, sip natural wine and craft beer, foam roll, or just grab a book from the store's library and read about distance running pioneer Ted Corbitt or Virgil Abloh's design process, all while seated on a plush, caramel-colored leather couch. You can choose to shower on-site with sustainable vegan Laguna Cyprien grooming products—yes, after a group run offered for free to the community three times a week. Thirty-two-year-old Gil, a 2:41 marathoner, leads the sessions, ranging from speed work to five- to nine-mile runs.
It's all part of a vision that Gil wanted to bring to fruition, what he calls a "house of runners." He originally thought of the idea in 2016, but it was something he intended to pursue after retiring decades from now. A friend, who would become his business partner, convinced him otherwise.
"It's not a store," he said. "In Spanish we say, La amaras como tu casa, which means, 'You love it like a house.'"
The name of the business is inspired by the word "Metta," a type of Buddhist meditation that refers to positive energy and practicing kindness toward others. "Run for you, for your mind, for your heart," ("Corre para ti, para tu mente, para tu corazón") Gil said. That's part of the philosophy that he wants to instill, as well as that everyone in the community is welcome and equal.
"Metta is a second home for me; some people think I work there," said Violeta Pallares, 28, a runner since 2016. She said the welcoming, nonjudgmental vibe at Metta has attracted runners from around the city and keeps them coming back. "The truth is that Metta is a safe place," Pallares added. "There are no crews, names, or labels. People go there as individuals with a passion for running." It is, Pallares said, "the place to be."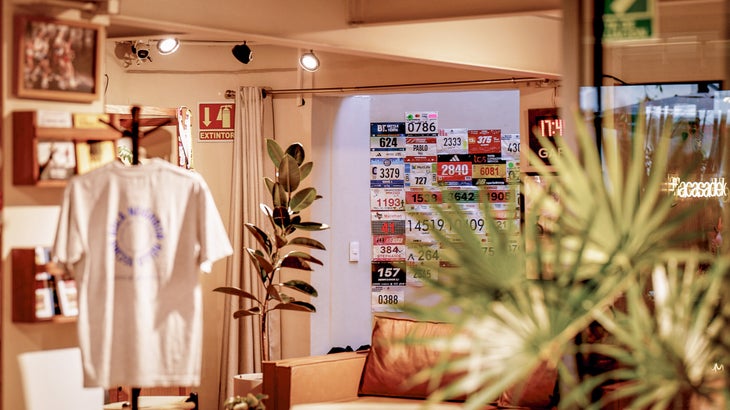 Gil aligned three partners, including Mexico City-based architects Gerardo Díaz and Ángel Regalado, as well as a fourth private partner. Their diverse collective, which includes only one diehard runner, is not quite the team one might expect to build a modern retail space that's meant to support and inspire the everyday runner. "We needed different minds in the project," said Gil, whose previous career included trade marketing for Innovasport, preceding a two-year stint as a sales executive for Runner's World Mexico.
Not a Store, But a Sanctuary
The project is entirely bankrolled by the four founders who insisted on maintaining a specific concept and design without interference from outside investors. Mid-pandemic, a search for retail spaces ensued around Mexico City, from the hip Condesa and Roma Norte expat-congested neighborhoods to the business district of Santa Fe. The founders ultimately settled on a quiet street in Polanco—a wealthy residential area better known for high-end shopping, fine dining, and luxury apartments.
Metta is conveniently located less than a half-mile from Bosque de Chapultepec, the city's largest park (and Mexico's version of New York City's Central Park). The building was formerly three individual businesses that included a pet clinic, a Subway sandwich shop, and a laundromat. After the partners closed the paperwork, Díaz, an independent architect who has practiced for six years, got to work in December 2021, directing and completing the renovation in two-and-a-half months.
RELATED: Rickey Gates's Mexican Pilgrimage
He integrated a mix of materials like wood and concrete to design the walls, flooring, and ceilings in such a way that Metta could feel open and airy and house dozens of plants encased in clay pots. The goal was to feel secluded from the bustle of traffic and noise in one of the busiest neighborhoods in Mexico City, Díaz said.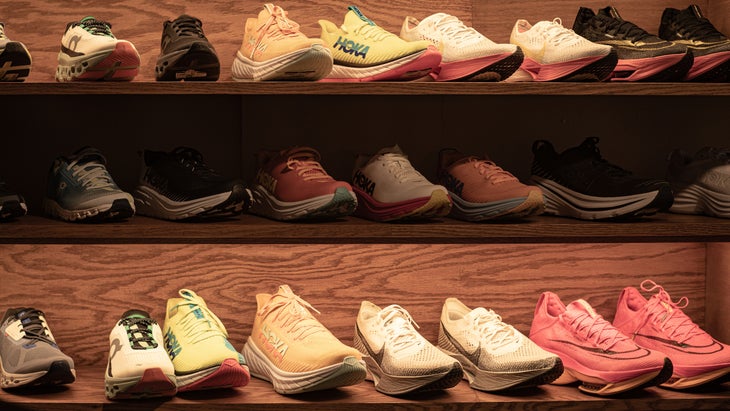 "From what we've seen, the retail experience is generally very transactional. You come in, you look, you buy, and usually when you get home, it's like a sanctuary where you can be yourself," Díaz said. "We don't push for people to buy. First, we want them to feel comfortable, give them a coffee, and if they're interested in buying a product, give them the space to make that decision on their own."
Drew Hartman, integrated marketing manager for Tracksmith, visited Metta during a recent trip to Mexico City. "It's hard to not picture my week having some tether to Metta Running House if I was a resident," Hartman said. "It's built around the runner's experience more so than the gear on the shelves, which speaks to the intention of the team at Metta Running House."
If there's one word to describe the ambience, it's laidback. The contemporary Veta sofa and scented candles are among other details that make Metta Running House feel cozy and welcoming. At any point in the day, incense is likely burning. Framed images of legendary runners like American marathon Olympic gold medalist Joan Benoit and Mexican Germán Silva, a two-time New York City Marathon champion, are hung around the store.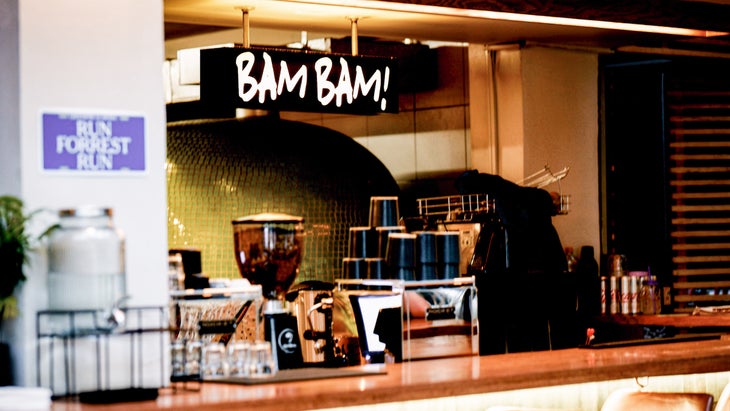 More than two dozen race bibs belonging to local runners are postered on a wall, along with individual marathon medals from the community that dangle from shelves of apparel. The ones that are tucked behind a glass case are Gils that he earned from the six World Marathon Majors races. An ever-evolving playlist of artists like RY X and Rhye pumps through a Sonos sound system, further adding to the overall calm ambience that counters the jarring stream of cars and foot traffic around the corner.
While Gil's concept was originally a retail space and coffee shop, the founders agreed to upgrade the project to include a restaurant, too, separately named Bam Bam. The extensive menu is a runner's delight with a range of offerings, like the traditional Mexican breakfast dish of chilaquiles, almond-cream topped French toast, bagels with smoked salmon, and mushroom or prosciutto sourdough pizza. If you're wondering whether you can sip a Matcha latte, yes, you can.
Apart from enjoying a meal on the plant-lined patio through a glass door labeled "Metta Club," runners can access a changing area featuring 21 lockers, three individual showers, hair dryers, towels, and mats for stretching and foam rolling. "Mexico City, like New York City or Tokyo, is big and there's a lot of traffic. So it's an important idea," Gil said of the club area. "You need to be able to take a shower after running and then go to work." Use of the club is membership-based for 1,000 pesos a month (roughly $60), and includes additional perks like a discount on retail and at the cafe, as well as early access to new inventory. Day passes are also available for $8.
Whatever a runner needs, Gil has done his best to thoughtfully implement it. "It's not a store," he said. "In Spanish we say, La amaras como tu casa, which means, 'You love it like a house.'"
Lead Photo: Carlos Gil (left and right), Dalia Pallares (center)