In Stride
Why Did an Unofficial Run Across the Country Turn into Running Internet Drama?
When fitness influencer William Goodge ran across the country to raise money for charity, his feat received unprecedented scrutiny from hardcore running fans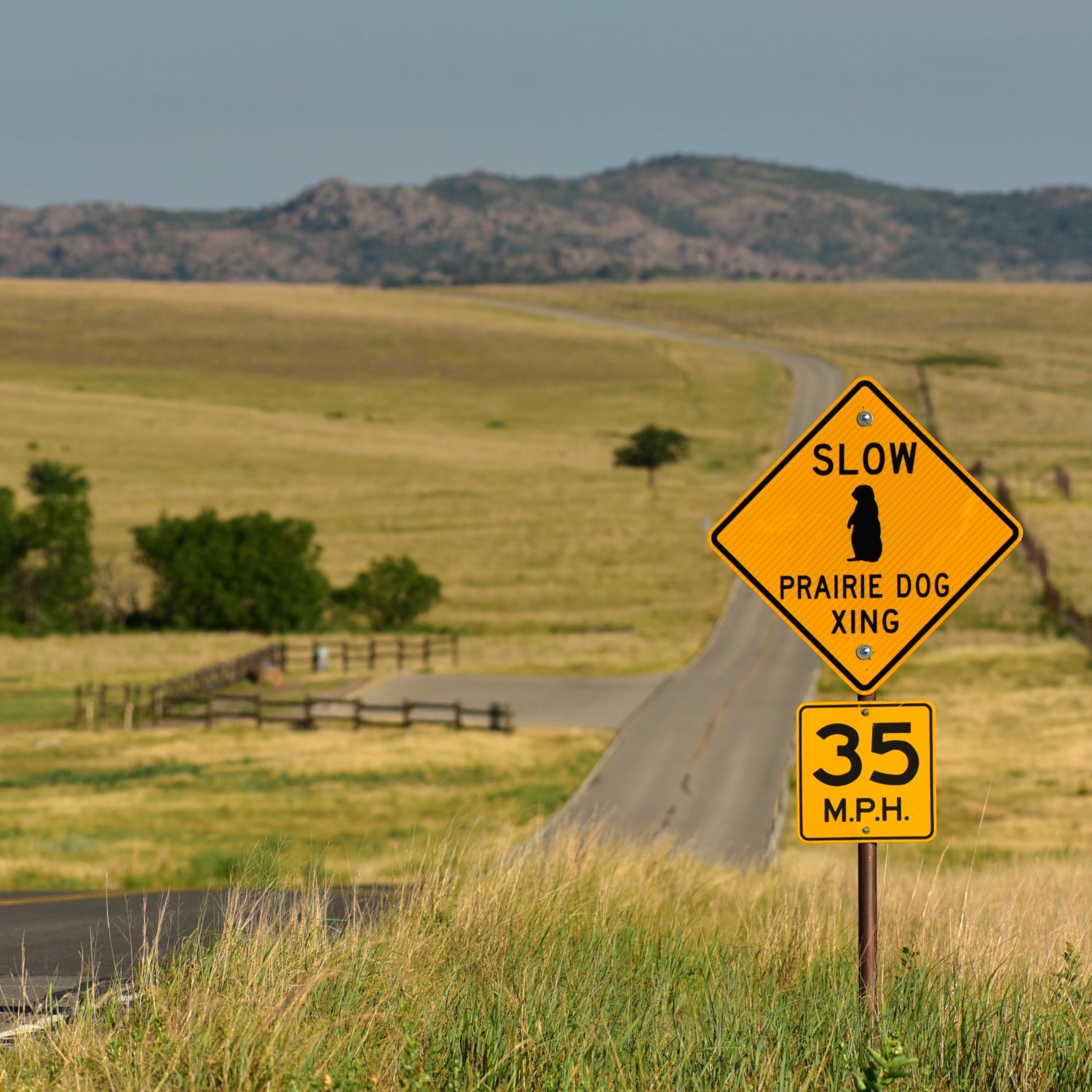 Cindy Mcintyre/Getty
Heading out the door? Read this article on the new Outside+ app available now on iOS devices for members! Download the app.
The late American astronomer Carl Sagan is credited with coining the maxim that: "Extraordinary claims require extraordinary evidence." Although intended for the grand mysteries of the cosmos, the "Sagan standard" might also apply in the rather less consequential world of the DIY endurance challenge. In the era of sophisticated data tracking anyone making a public claim about extreme perseverance would be well-advised to document their feat as meticulously as possible. Failure to do so can result in that most modern of afflictions: The wrath of the Internet skeptic.
Just ask William Goodge. Last Saturday, the British endurance athlete, model, and low-wattage Instagram celebrity added his name to an exclusive list of people who have traversed the United States on foot. After setting out from the Huntington Beach Pier in Los Angeles on April 2, Goodge traveled 3,064 miles to arrive in Central Park 55 days, 23 hours, 51 minutes later on May 27—an average of about 55 miles per day. Goodge was running to honor his mother, who died of cancer in 2018. Affiliated GoFundMe pages collected donations for the American Cancer Society in the U.S. and the MacMillan Cancer Support in the UK. Though well shy of Pete Kostelnick's record of 42 days and six hours for the route from San Francisco to NYC, Goodge's effort makes him one of the fastest finishers in this niche pursuit. (According to an unofficial list on the USA Crossers Facebook page, only five people out of roughly 200 have covered the distance more quickly between 2012 and 2022, including Sandra Villines, who set the women's record of 54 days and 16 hours in 2017.) The trip was documented by a series of slick, promo-heavy YouTube shorts produced by Goodge's crew manager Robbie Balenger, as well as on Goodge's public Strava account, with every post eliciting a flood of encouraging comments.
The person most emotionally invested in Goodge's run, however, wasn't a social media fanboy but an outspoken critic. Even before Goodge set off from Los Angeles, William Cockerell, a London-based runner, sportswriter, and statistics geek, had his doubts. Having heard about Goodge's stated intention to run coast-to-coast averaging more than 50 miles per day to crown himself the "Fastest Englishman of All-Time," Cockerell contacted Goodge's team in advance. He warned them that they might be biting off more than they could chew, based on his assessment of Goodge's modest showing in official races like the 2022 Marathon des Sables. Undeterred, Goodge went ahead with his goal and started cranking out high-mileage days in the American West. After monitoring Goodge's early progress, Cockerell suspected that something was off with his heart-rate data, which at times struck him as suspiciously low. Cockerell started a LetsRun thread accusing Goodge and Balenger of foul play, which, at the time of this writing, has ballooned to more than 2,300 posts. Then he traveled to Oklahoma to see for himself.
According to Cockerell, it took him ten hours of flying and 15 hours of driving to ultimately catch up with Goodge. He approached the team right away and accused them of "watch muling," i.e. sharing a GPS device between runners. This resulted in a roadside altercation that is documented in what is easily the most entertaining episode of the aforementioned YouTube series. (Unsurprisingly, Cockerell is portrayed in a less than flattering light.) Eventually, however, things became more amicable. Goodge's team invited Cockerell to join them for tea and bagels, an invitation Cockerell says he declined in order "to keep things neutral, like an athletics official would." For a brief period, the two Wills even ran together.
The truce was short-lived. Cockerell says that he had to cut his investigation short for his own safety after Goodge tried to enter Cockerell's vehicle and at one point threw a rock at his car. Balenger confirmed this, but said that Goodge's reaction was in response to Cockerell's reckless driving, for which he had been reprimanded by an Oklahoma State Trooper. (Cockerell denies doing anything to endanger the crew and told me that his encounter with the patrolman had been "absolutely charming.")
Although he ultimately returned to London without ever witnessing another runner logging miles in Goodge's stead, Cockerell maintains that his investigative trip was a success. In his assessment, Goodge mostly registered "clean" heart-rate data while he was present, only for it to crash again after his departure. In an email, Balenger emphatically stated that Goodge had run or walked every step of his TransCon and sent me a large file of witness signatures for various days of Goodge's journey.
One could be forgiven for asking why anyone would be so passionate about exposing potential fraud in an unofficial, out-of-competition effort that was never poised to threaten a meaningful record and which is collecting money for a worthy cause. Part of the answer is that in the world of endurance obsessives, almost every esoteric record will be meaningful to someone. The English TransCon mark of 64 days that Goodge initially believed he was going after belonged to the late Bruce Tulloh, a British athletics legend who won gold in the 5,000-meters at the 1962 European Championships. Cockerell, who knew Tulloh personally, seems to have been agitated that a swaggering TikTok adonis with a very modest running resume wasn't treating Tulloh with proper reverence. (Tellingly, neither party knew at the outset that the actual English record is believed to belong to John Lees, who crossed in 53 days in 1972.) Indeed, Cockerell sometimes comes off as a disgruntled oldtimer who resents what it means to be a professional endurance athlete in the age of social media: "Being a passionate lover of athletics, I don't like the way a lot of these Instagram influencers are getting all these followers by saying 'I'm an amazing runner' when they're not," Cockerell told me.
In the world of endurance obsessives, almost every esoteric record will be meaningful to someone.
But from another angle, Cockerell is fighting the good fight. An accomplished marathoner and athletics buff, he has dedicated countless hours to exposing undercovered affronts to the integrity of the sport. He says he is engaged in a "bitter war" with the Guinness Book of World Records to invalidate what he believes is an illegitimate record from 2002 for running from the village of John o' Groats in northeastern Scotland to Land's End in Cornwall—an end-to-end route of the island of Great Britain, colloquially known as the JOGLE.
So what about Goodge's supposedly dubious heart-rate data? Cockerell's central criticism is that there is a recurring trend of Goodge running early miles with his heart rate at 125 to 150 beats per minute, only for his heart rate to crash and hover in the 90 to 115 range for the rest of the day, despite the fact that he occasionally produces some of his fastest splits in the afternoon. Then there are days where, according to Cockerell, Goodge's heart rate is suspiciously low for the entire time.
I reached out to Todd Buckingham, a professor of exercise science at Grand Valley State University and elite level triathlete, asking him to take a look at Goodge's TransCon data. When he did, he said that the numbers definitely "raised some eyebrows" and at times didn't appear to make sense. There were instances where Goodge's heart rate seemed relatively unaffected by dramatic increases in elevation or didn't show signs of fatigue and dehydration. If anything, Buckingham told me, heart rate should increase over the course of the day—a phenomenon known as "cardiac drift." However, Buckingham also cautioned that he "didn't put much stock" in wrist-based HR monitors and said that he really couldn't say anything conclusive without knowing the subject's VO2 max, or how his daily efforts broke down in terms of breaks and fueling.
When I brought up the heart-rate question with Balenger, he told me that the team hadn't yet "had the time or mental capacity" to sift through the data. Goodge's standard approach, Balenger said, was to start out with "immense focus" and run the first 30 miles or so alone and then tackle the second half of the day in a "more relaxed and enjoyable manner." Goodge also typically took a midday nap, where he used the relaxation app from NuCalm—a major sponsor of the whole enterprise. The rather snake-oily vibe of NuCalm's webpage has added fuel to Goodge's online critics; it includes footage of him touting the product as the secret weapon for his TransCon success. In an unfortunate choice of words, Goodge refers to NuCalm's as his "cheat code."
For his part, Kostelnick, the TransCon record holder, has echoed Buckingham's opinion that wrist-based HR data is less than reliable. Kostelnick also told me that, in his opinion, Cockerell was vastly exaggerating the enormity of Goodge's feat. (In the LetsRun thread, Cockerell makes the case that Goodge's occasional "world class" splits are an obvious red flag.) "I would consider 50 miles per day good, but maybe in the top 20th percentile of fully crewed, transcontinental runs. He's definitely not in the 'elite' category," Kostelnick told me. When he expressed skepticism in the LetsRun thread about using bizarre heart rate data as evidence for fraud, Kostelnick was accused of shirking his duty as an ambassador for the sport of unsanctioned, multi-day running. But, as Kostelnick reminded me, he played a significant role in exposing Rob Young's fraudulent attempt to break the TransCon record in 2016—an exposé that also began as a LetsRun messageboard micro-scandal . "I take it very seriously," Kostelnick told me. "I don't take it lightly that someone would cheat."
Kostelnick did say that there was one aspect of Goodge's run that he would have taken issue with had Goodge been going after his own "official" FKT—namely that the runner was not wearing a live GPS tracker. "If he was going for the overall record, I would definitely call them out on that," Kostelnick told me. When he set the FKT in 2016, Kostelnick carried a tracker, in addition to two GPS watches at all times. Goodge's team, on the other hand, kept the live tracker on one of the support vehicles—a clear no-no for hardcore TransConners. Frank Giannino Jr., who held the record for 36 years before Kostelnick upped the ante in 2016, told me that "anyone without a competitive ultramarathon background was open to scrutiny" and that  "having any satellite tracking or GPS on a moving vehicle is a major red flag, right off the bat."
Balenger told me that the decision was made, among other reasons, out of concern for Goodge's safety, as well as to avoid an unnecessary encumbrance for a guy who was already running 3,000 miles across the country. "The live tracker in the van was always intended to be there strictly for entertainment purposes, not to verify the validity of his run," Balenger told me.
To some extent, the difference in opinion about the necessity of an on-runner live tracker gets to the core of this bizarre drama: There is no official protocol for how someone running across the country must document their trip; there are only strong opinions. It seems pretty clear that Goodge's TransCon feat was primarily intended as a splashy marketing stunt and fundraising effort. The point was to generate hype and come away with some engaging social media content—not to satisfy the standards of a tiny minority of running nerds who obsess over this stuff. But the nerds crashed the party.
Goodge's team arguably brought this scrutiny upon themselves by hyping the speed aspect of the project. Fastest Englishman ever! The irony is that when Tulloh, Lees, and co. did their respective TransCons 50-odd years ago, they didn't have access to any of the technology that has become indispensable for performance-centric runs across the country. (Giannino told me that he collected witness signatures in every county he passed as a way to validate his run.) Which is to say that the legitimacy of these vaunted efforts is, to a large extent, based on trust.
The bar seems to be much higher in the age of fitness influencers and endless data tracking. It's no longer enough to have your FKT validated with a GPX file; suddenly your biometrics need to check out as well. One wonders whether the next step here is requiring that all "elite" TransConners make advance arrangements with USADA to ensure that they are spot checked somewhere en route. To think that, once upon a time, running across the country was something people might have done for fun.
Lead Photo: Cindy Mcintyre/Getty