Sponsor Content
Community and Camaraderie: What do Berkeley Half-Marathon Runners Come Back for Year After Year?
What makes a race special? It's not the medals, nor post-race massages. In this California town, it's the local community.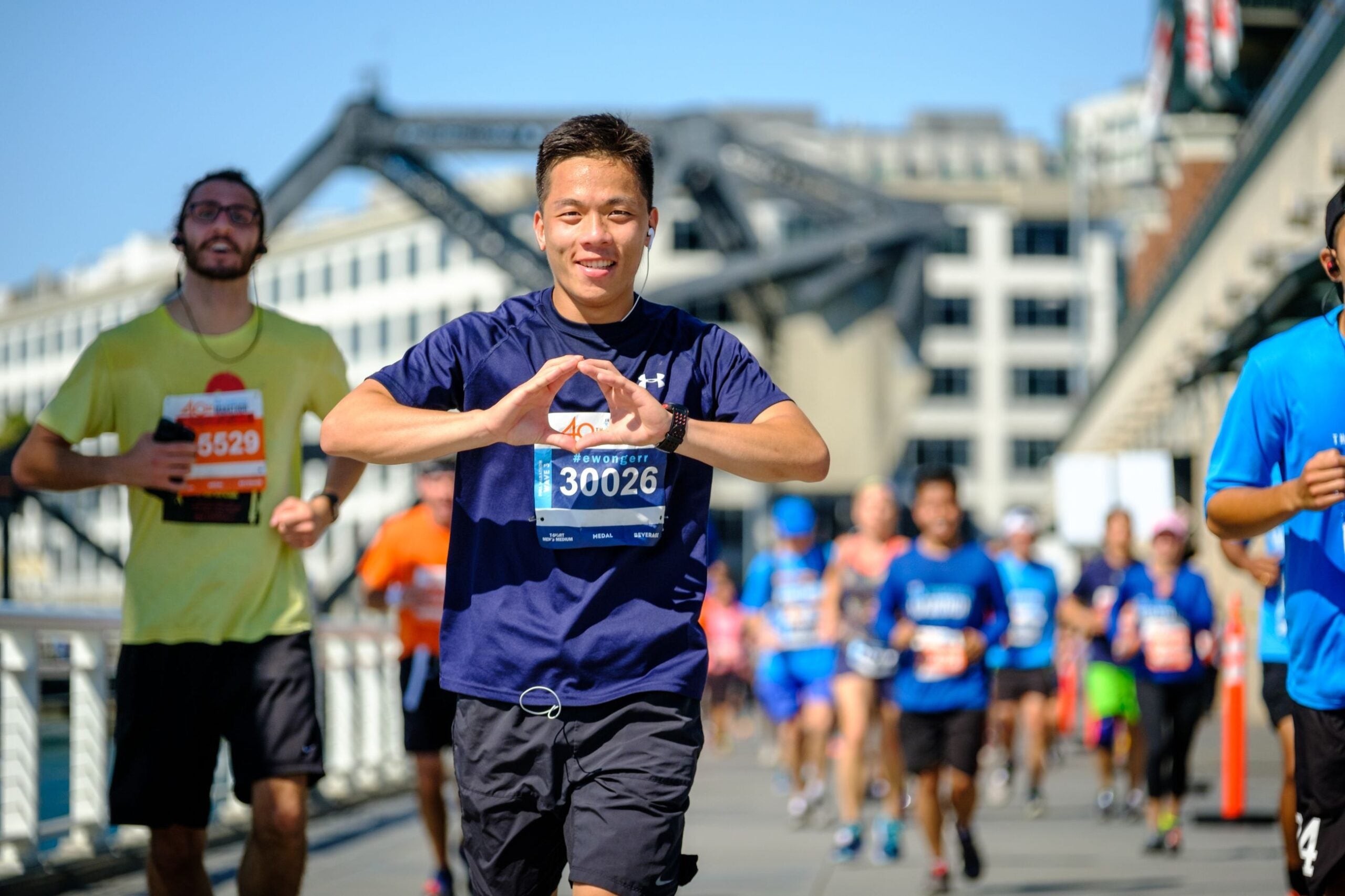 When the leaves turn brown and a sharp cold edge cuts through the morning air in Berkeley, California, the town starts to buzz with anticipation. Is it Halloween everybody is getting ready for? No, not yet; before scary skeletons and glowing ghosts are taken out of their homes in boxes and closets, the community of Berkeley has one more thing to look forward to. Instead of decorations, many people find cardboard boxes and their kids' markers and create supportive signs for the thousands of runners that take on the Berkeley Half Marathon, also known as the Hometown Favorite race, every year.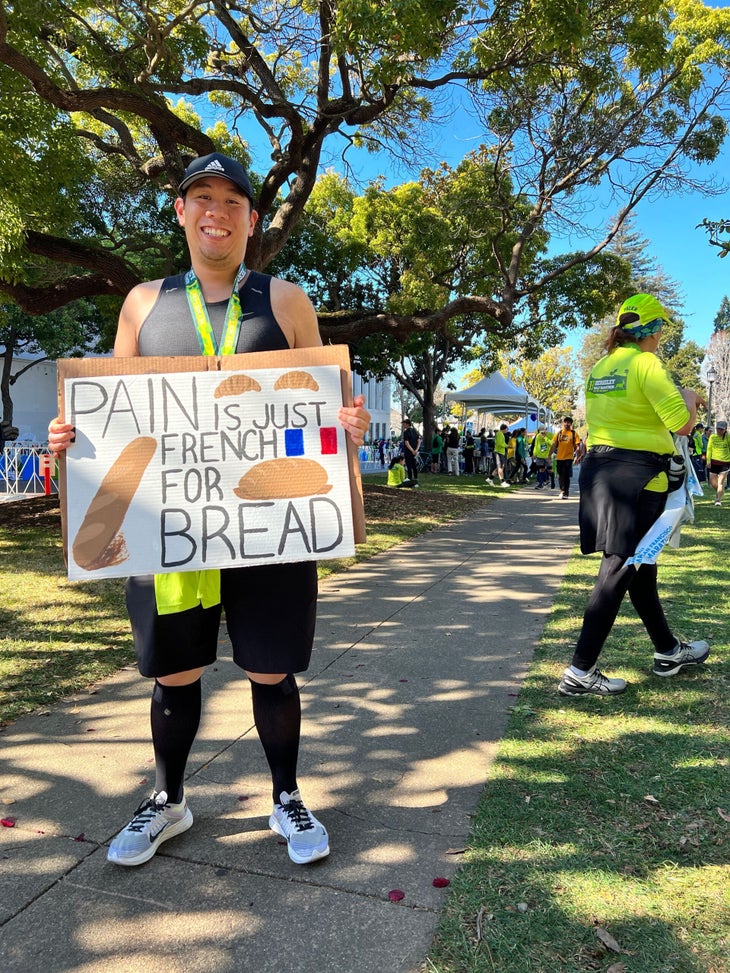 The Berkeley Half Marathon is celebrating its 10th anniversary this year. Its scenic course will, once again, take runners on a tour around the beautiful town the race is named after. Starting with the historic Telegraph Avenue, all runners will pass through Cal Berkeley's iconic Sather Gate and around the beautiful Cal campus.
Shorter distances then head to the finish line via different routes while those who run the half marathon travel from the gorgeous North Berkeley through Fourth Street District toward the ocean. Once they leave the shoreline behind, the finish line, together with all its glory, is nearly in sight. But let's start from, well, the start.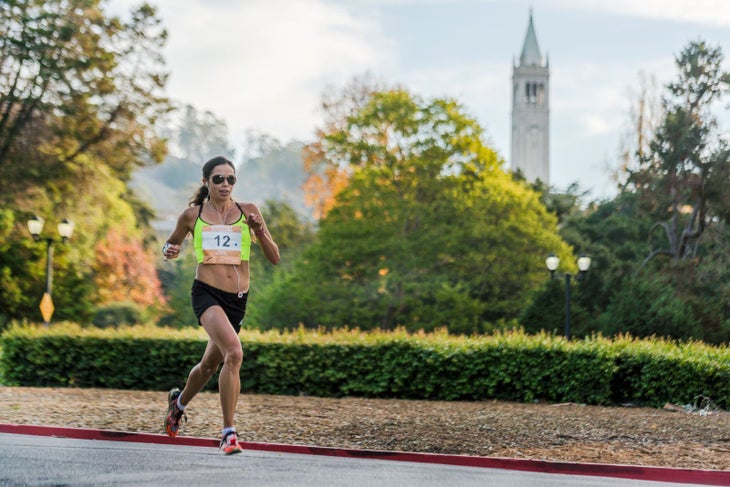 The race weekend begins on Friday with a race expo, now traditionally held in Sports Basement Berkeley. It's an opportunity for runners to get their shirts, bibs, and other gear stress-free and have all possible questions answered by friendly volunteers. It's also a chance for everyone to get a taste of what's to come: a community-based event filled with glee and camaraderie.
"The expo is small and community-minded—intimate and helpful," wrote Stephanie in her race review on Bibrave.
The real fun starts on Saturday. When the morning comes, thousands of runners will line up at the start line. With their hearts set on running the best race they can, they'll make their way through the Berkeley streets with the best support from the Berkeley Half Marathon team, including hundreds of volunteers, and the local community. From race pacers to Beer Garden bartenders, all runners will find support on every corner.
"I was excited to see that this is a big race with pacers, who somehow have the strength to hold up a paper sign the whole time with a pace and finish time," wrote Iris Yellum in her race report for TCMTriSquad. "The aid stations were excellent (every two miles), with so many enthusiastic volunteers and an electrolyte drink that really helped me through. Though I didn't know the course, everything was well marked and there were so many runners you couldn't get lost."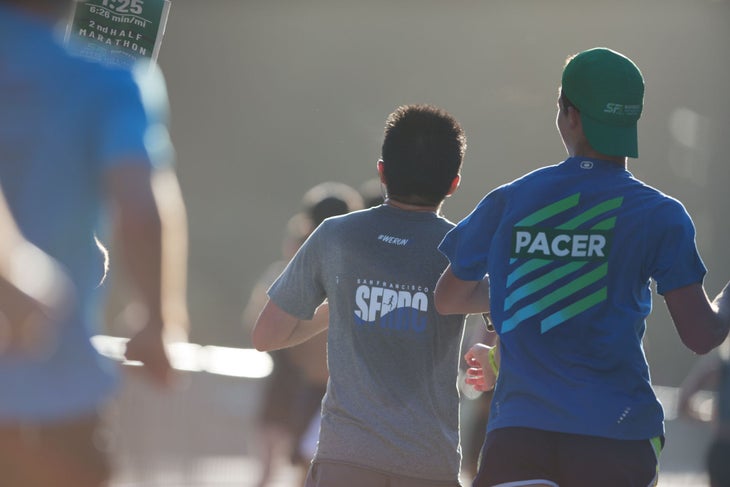 However, it's not the scenic course or the race organization that people come back for, year after year. In the end, it's the local community. When the weather turns, when the legs are tired, or when the going gets tough, nothing can help one get through the race like the great people of Berkeley who come out to ensure everybody finishes in great spirits.
"I ran the year that there was a torrential downpour of rain mid-race, which made things kind of tough," wrote Julie Woods in her race report on Bibrave. "But the funniest part to me was the old hippies that came out and were cheering nonetheless."
Not only do runners come back to experience the community that makes the race what it is; some even sign up in the first place just to be able to enjoy it out on the course, not only off it.
"Back when I lived in Berkeley, I had a few friends who ran [the race], and one year, it passed right by my house. I was so inspired! I literally said, 'I'm gonna run that race one day,'" wrote Gaby DuFour in her race review on Bibrave.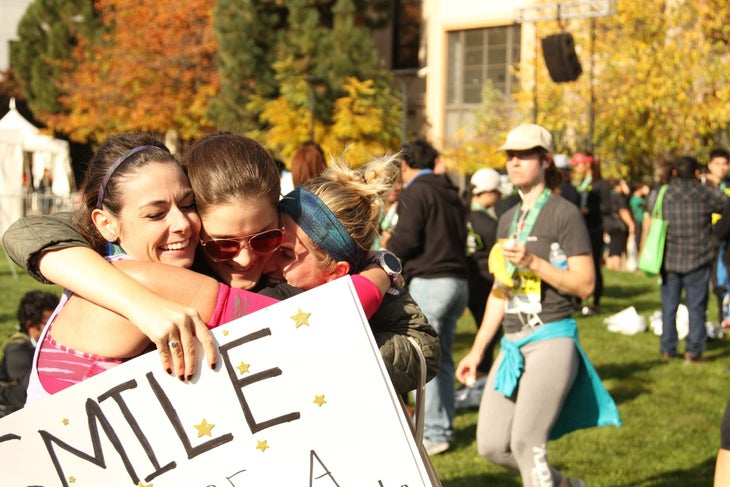 When the finish line comes and the race is over, with a medal in one hand and a banana in the other, runners can start the celebrations. Some can lay down on the green grass in Martin Luther King Jr. Civic Center Park while others visit the Beer Garden and chat with fellow runners and new or soon-to-be friends. 
"This was my first year running Berkeley and it was so much fun! … Loved the post-run beer and grass to relax on and soak up the sun with friends," wrote Celina Yee-Izon in her race report on Bibrave.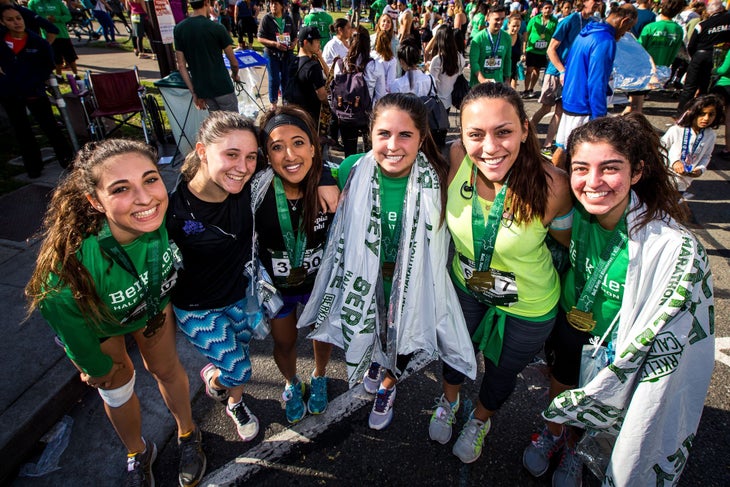 Overall, people who decide to join in on the fun and run the Berkeley Half Marathon can look forward to a great, well-organized race weekend filled with cheer. From those who cross the finish line first to those who get the most bang for their buck, everyone can look forward to a well-organized race run on a beautiful course alongside even more beautiful people.
2022 Berkeley Half Marathon
Use discount code ILovePhotos to save 15% on any distance except the 1K.
| | | |
| --- | --- | --- |
| November 12-13, 2022 | Berkeley, California  | |
Trending on Outside Online