Sponsor Content
Escape the Cape Triathlon Going Strong into Its 11th Year
15,000 athletes have jumped off the Ferry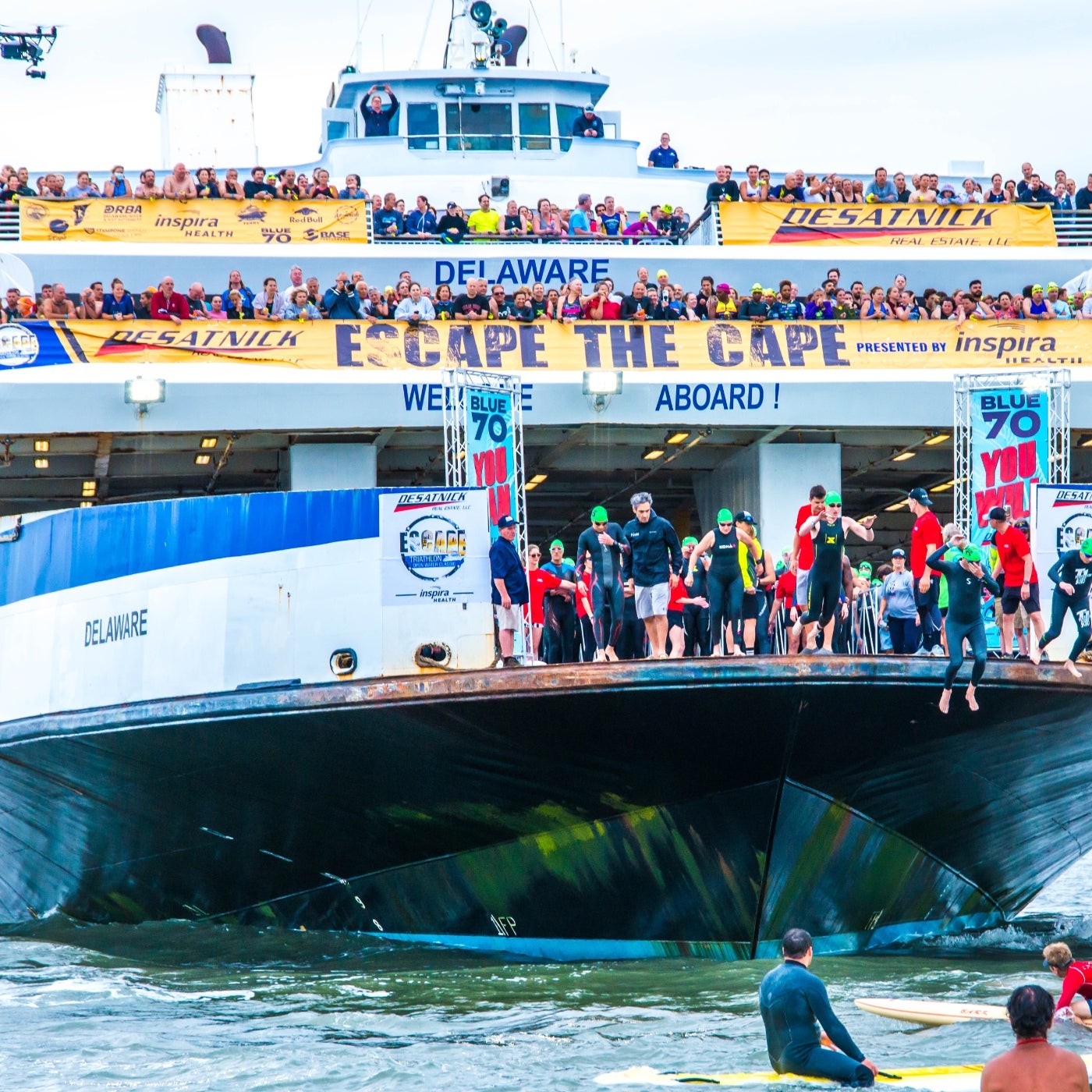 ESCAPE THE CAPE TRIATHLON
On June 2, 2024, 2,000 athletes will descend to Lower Township, NJ to test their mettle and resilience as they literally leap into the 11th Annual DeSatnick Real Estate Escape the Cape Triathlon Presented by Inspira Health.
The Delaware River and Bay Authority's Cape May-Lewes Ferry Terminal in Lower Township, NJ will once again host this unique endurance event, created by DelMoSports.  Thousands of spectators will line the race course, from the starting point at the Ferry to the finish line on the Terminal's boardwalk.  From the incredible start, with the athletes leaping 12 feet from the MV Delaware Ferry vessel into the Delaware Bay and swimming ashore, to the gorgeous, closed road bike course through vineyards and beautiful back roads, and on the run along the bay to the Ferry finish line, Escape the Cape is truly unlike any other multisport event.  Escape the Cape offers two race distances: the Sprint Triathlon: .35-mile swim, 12.5-mile bike, and 5K run; and the Olympic Triathlon: 1 mile swim, 25-mile bike, and 5-mile run.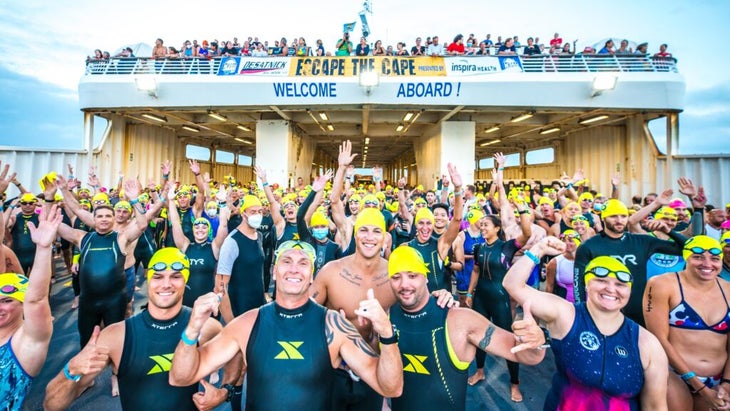 Voted the Best Triathlon in the Mid-Atlantic and North East Regions, and one of the Top 5 Bucket List Races in the World, Escape the Cape, a USAT Sanctioned Event, has quickly become a "must-do" event, with athletes from 40 states and 4 countries converging on Lower Township for an unforgettable Race weekend. The event has doubled in size since its inception in 2013 and continues to innovate with special offerings, including a brand-new VIP opportunity for both athletes and spectators.  Launched just prior to the 2023 event, it sold out in 2 weeks.  For 2024, the VIP program will be expanded to meet the demand of athletes and their families who want to make this special day even more fun.
Registration is already 50% sold out due to a successful pre-sale immediately following the 2023 event. Set your alarms, General Registration will open on Wednesday, September 27th at 6AM ET. Learn more HERE.
Lead Photo: ESCAPE THE CAPE TRIATHLON