Jornet, Dauwalter Headline 2022 Hardrock 100 Showdowns
The Hardrock Hundred Mile Endurance Run is back. Here's what you need to know.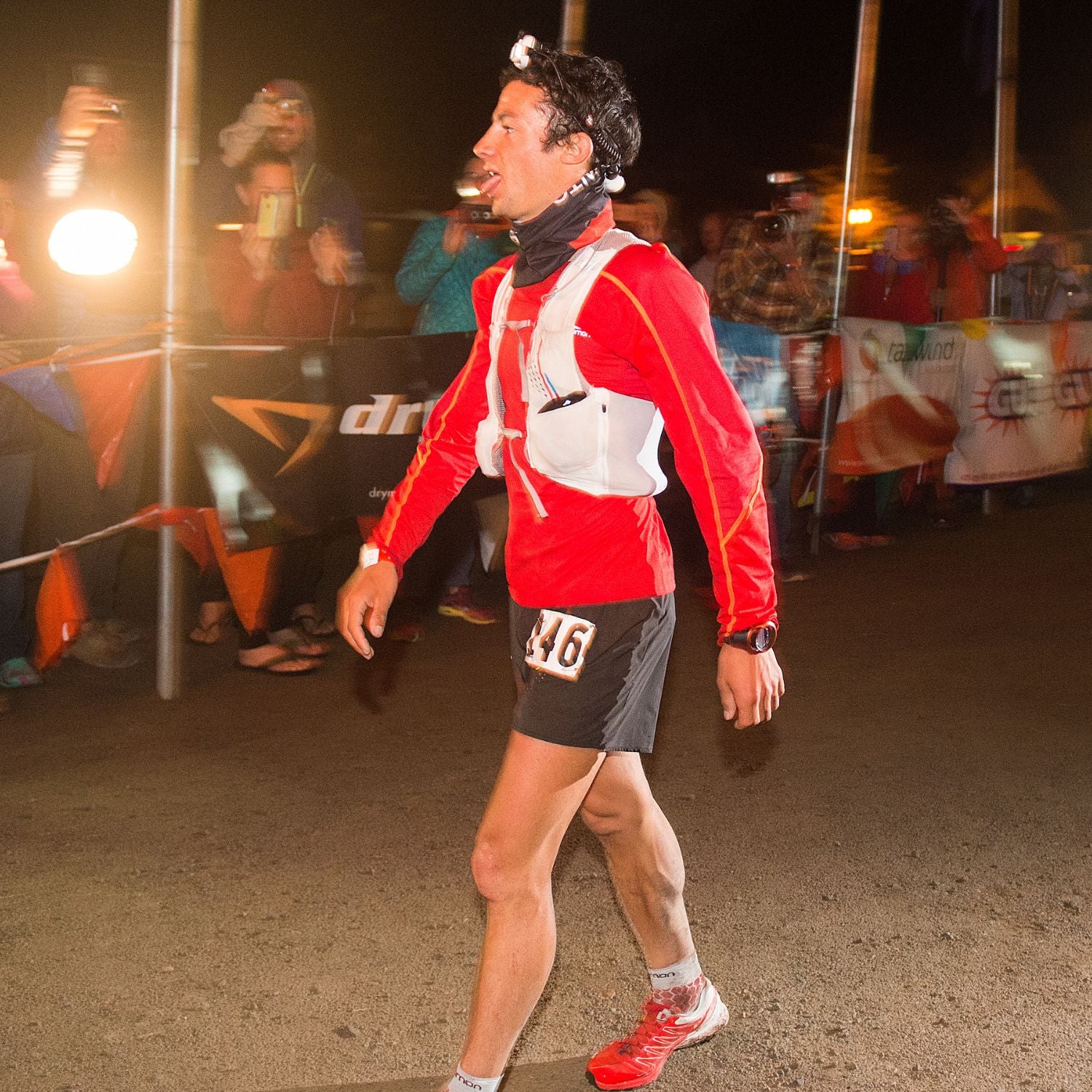 Heading out the door? Read this article on the new Outside+ app available now on iOS devices for members! Download the app.
Kilian Jornet is back in Silverton, Colorado, to compete in what many consider the world's hardest 100-mile trail-running race.
The four-time Hardrock Hundred Mile Endurance Run winner is back in this tiny historic mining town for more of the grueling course that boasts 66,000 feet in total elevation change, a high point of 14,058 feet of sea level on top of Handies Peak and an average elevation above 11,186 feet as it makes a massive, 102.5-mile loop through the historic mining towns of Silverton, Telluride, Ouray, and Lake City.
While the field is relatively small compared with other internationally competitive events like Western States or UTMB, this year's field is attracting lots of attention, including Jornet and Courtney Dauwalter, both considered to be the best athletes in the sport. Both the men's and women's course records should be in play, and relatively deep fields on both sides ensure the fight for podium positions will be exciting.
Jornet, a 34-year-old endurance athlete from the Catalan region of Spain, is considered by many to be the best ultra-distance runner of his generation. But what brought him back after a five-year hiatus isn't just the opportunity to race but the chance to spend more time and experiences with the Hardrock community of people—current and former runners, race organizers, volunteers, aid station crews, local merchants and various other race supporters.
"Of course we are racing and we are pushing, but it's much more about the community than it is about racing," he says. "It's the people that make it special and this race has a very special atmosphere because of that."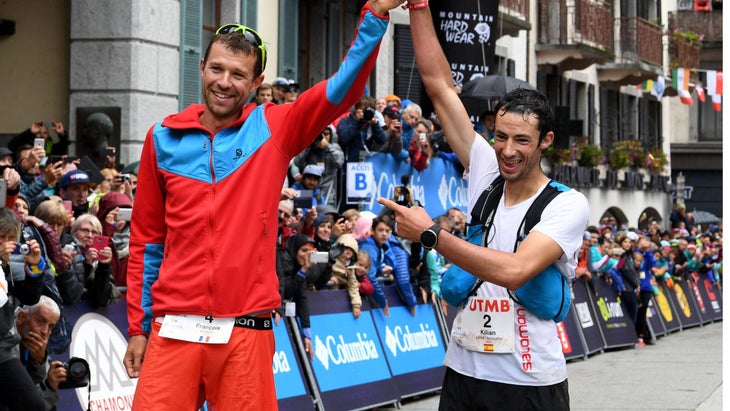 Jornet will face stiff competition from the very accomplished Francois D'Haene, the 36-year-old Frenchman who won last year's race in a new record time. They're both savvy ultrarunning legends who know what it takes to run hard on arduous terrain for hours on end and it would be hard to imagine them not finishing in the top two spots on the slightly more runnable clockwise direction of the race this year.
RELATED: Kilian Jornet Cofounds New Brand, NNormal
Also in the men's field are five-time finisher and 2018 winner Jeff Browning, 50, of Flagstaff, Arizona, 2011 runner-up Dakota Jones, 31, who grew up in Durango and but lives in Bozeman, Montana, and fellow ultra stalwarts Luke Nelson, 41, of Livingston, Montana, Daniel Jung, 38, of Naturns, Italy, Nick Coury, 34, of Scottsdale, Arizona, and John Kelly, 37, an American who lives in England.
The race begins at 6 A.M. local time on July 15 adjacent to the Silverton Middle-High School. Whoever the winner is will very likely return to kiss the famous rock before 5 A.M. the next morning. But the back-of-the-pack finishers trying to make the 48-hour cutoff will return a full day later after seeing the sun rise for a third time.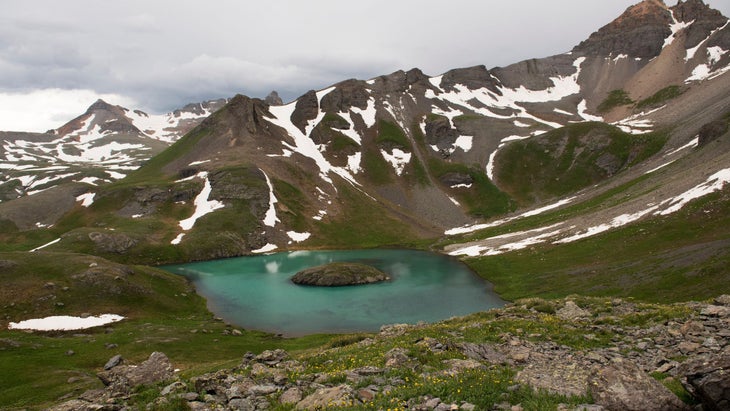 "The competition this year is intense. Francois and Kilian—those are the two best in the world, without a doubt," says Jones, who placed second in 2011 and third in 2012. "I feel like if I run consistently and run to the best of my potential, I could do quite well. But I think it's a bit more of a question mark whether I'm smart enough or good enough to do that yet."
Good enough is an understatement for Jornet. He's been challenged by the altitude, lightning storms, a dislocated shoulder and, yes, of course, doing a tequila shot at the Kroger's Canteen aid station every year, but still won Hardrock four consecutive times from 2014–17—including a tie for the win with Colorado's Jason Schlarb in 2016. Still, the reason he keeps coming back is to commune with the people who return every year  to share in the celebration of the mountains as well as the unique physical, mental and emotional challenges every competitor faces in the race.
RELATED: John Kelly Sets Astonishing Record on the 260-Mile Pennine Way
"Sure, it's nice to go up Handies Peak, but really Hardrock is about the people," Jornet says. "Yes, it's a very difficult race. The aid stations are far away, the weather can be stormy and the altitude is challenging. But what I remember most when I go home is the people here."
Jornet is favored to win it again, and if he does, he'll tie the event record for victories held by Karl Meltzer and Betsy Kalmeyer. In addition to racing, Jornet has also been busy working on his foundation aimed at helping slow climate change and launching a new shoe brand with a strong environmental ethos called NNormal.
Prior to this year, Jornet had been a longtime Salomon-sponsored teammate of D'Haene. They're still friends and congenial competitors who hope to spend time on the course together.
"I hope we are out there together, along with Dakota and others, for a lot of time together, and then we'll see how it goes," says D'Haene, who has been busy organizing a new three-day team trail running event in France called Ultra Spirit. "The beauty of Hardrock is sharing this experience together. Before the race, during the race and after the race."
Both Jornet and D'Haene said traveling from Europe (Jornet lives in Norway, D'Haene lives in France) provides an extra bit of challenge to racing Hardrock, especially when it comes to getting adjusted to the altitude, post-travel sleep schedules and pre- and mid-race fueling.
Prior to last year's race, D'Haene did numerous five-to-eight-hour training runs in Silverton and had no trouble fueling, but after 10 hours in the race he found it a lot harder to eat solid foods and energy snacks. This year he's planning on fueling more at the relatively lower altitude of aid stations in Telluride, Ouray, and Lake City while consuming more liquid calories when he's up higher.
RELATED: Nick and Jamil Coury Are Ready to Tackle Hardrock Together
D'Haene won last year's race in the counterclockwise direction in a record 21:45. He went on to become the first runner to win both Hardrock and the late-August Ultra-Trail du Mont-Blanc in Chamonix, France, in the same summer and the first to win UTMB four times. Jornet, who has won UTMB three times, has run the Hardrock course as fast as 22:58, which also came in the counter-clockwise direction in 2015.
"The media and people who support the race might want to make the story all about Kilian and Francois, but that's not really what it's about," D'Haene says. "Ultra-trail running, and especially Hardrock, because of the difficulty and the immersion in nature, is really about spending time with people. These events are always races but it's how you share your experiences in nature that are important."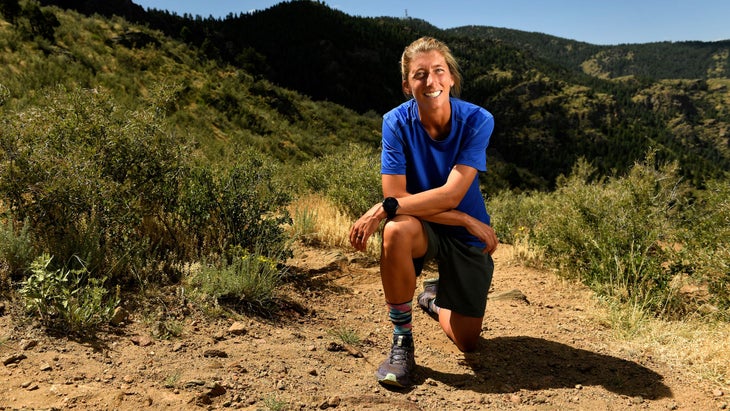 Dauwalter Refocused on Winning Hardrock
On the women's side at Hardrock, two-time UTMB champion Courtney Dauwalter is considered the heavy favorite, albeit a year after dropping out at Mile 62 with stomach cramps while locked into what might have been an epic battle with Silverton resident Sabrina Stanley. After Dauwalter dropped, Stanley went on to win for the second straight time, narrowly missing the women's course record with a 27:21:48 effort.
There might have been another epic battle between those two top-tier women this year, but Stanley has been focusing on UTMB this year. (She announced on July 9 that she wouldn't run Hardrock this year despite earning an entry as the returning champion because she dislikes the event's restrictive lottery system.)
The Salomon-sponsored Dauwalter, 37, of Leadville, Colorado, has had her sights laser-focused on returning to Silverton since the start of the year. She turned down an entry to the Western States 100 this summer and she's not running UTMB in August, so her total focus has been on Hardrock. As such, she's been running a lot of long runs up many 13,000- and 14,000-foot peaks and ridgelines in and around Leadville. Don't be surprised if she finishes among the top three overall.
RELATED: How Courtney Dauwalter's Problem-Solving and Curiosity Push Her to the Brink of What's Possible in Ultrarunning
"I'm really intrigued by the Hardrock-UTMB double, so I haven't scratched it off entirely for future years, but this year it's been fun just to have a total focus on Hardrock," says Dauwalter, who has also won Ultra-Trail Mount Fuji, Moab 240, Tahoe 200, Javelina Jundred 100K, Run Rabbit Run 100 and Western States 100 since 2016. "I am so excited to get the chance to go back on the Hardrock course. There will be a good combination of brand-new surprise sections and sections where I will be a little familiar with the area from running in the reverse direction. And I haven't been to Kroger's Canteen, of course, so I am really pumped to get up there."
Dauwalter changed up her fueling strategy after Hardrock last year and went on to win UTMB for the second straight year in a course-record time. As part of her training build-up for Hardrock this year, she won the 115K Madeira Island Ultra Trail in Portugal in April and also raced in the 42K Zegama-Aizkorri Alpine Marathon in Spain in late May.
RELATED: How Ultrarunner Stephanie Case Finds Balance in Extremes
"The stomach issues at Hardrock were a great reminder that you have to revisit your strategy and not let things be and expect them to be what you need them to be," Dauwalter says. "So after that, we tinkered with what products I was fueling with but really I've been a lot more diligent about practicing my fueling on my training runs. Practicing teaches your stomach how to take it in when you're working hard."
While Dauwalter is the favorite among the 27 women entered in the race—the largest in the 31-year history of the race—there are several other elite runners with prominent big-mountain running experience. First off, it's hard to count out Darcy Piceu, 47, of Boulder, even though she's taking a decidedly low-key approach this year. She has eight Hardrock finishes to her credit—three straight wins from 2012–14—and has never finished lower than second. She's going solo again, with no pacers, just because she wants the solo immersion into the grind that she knows it will take to finish the loop.
RELATED: For Meghan Hicks, the Hardrock 100 Is a Trail Family Reunion
"I'm here really to have fun and enjoy it, and that's much different than that urge to really race," she says. "This event is so special — the community of people, the mountains and right now the wildflowers are going off, and that's why I want to be here. It's called the Hardrock Endurance Run, and they honor all finishers, not just the fastest."
Silverton resident Meghan Hicks, 43, is another local who should be in contention. She has three Hardrock finishes under her belt, including last year's solid third-place finish. She's a six-time Marathon des Sables finisher (and 2013 winner) with a laundry list of other strong ultra finishes. But her real advantage is her experience on the course, both in previous races and months of recent training.
Another Silverton local, Hannah Green, 31, is back for her second Hardrock after a seventh-place showing in 2017. She also won the Bear 100 that year and placed third at the Wasatch 100 in 2016. Maggie Guterl, 41, who lives nearby in Durango, is making her Hardrock debut but her race resume is full of strong efforts at wicked-hard events, most notably the 250 miles she racked up at Big Dog's Backyard Ultra in 2019 and her victory in the inaugural Cocodona 250 in Arizona last year.
RELATED: Maggie Guterl Brings Her Mental A-Game to Hardrock
Another top contender is Stephanie Case, a 40-year-old Canadian runner who lives in Chamonix, France, and regularly trains in massive mountains and races in some of the most grueling ultras. She won the 450K Tor des Glaciers in Italy and placed third in the 162k Val d'Aran by UTMB in Spain last year. She's also a three-time 330k Tor des Géants finisher, including a second-place finish in 2016 and, most recently, fourth in 2018.
"I have no illusions about how tough this challenge will be," Case said in an Instagram post that also decried Hardrock's exclusive entry process. "It'll be hard, high, and rainy… and it'll be a privilege to be out there sharing some miles with 26 other incredible women."
Trending on Outside Online