How to Find Motivation When You Don't Feel Like Running
10 motivational tips to get you out on the road or trail on days you just don't feel like running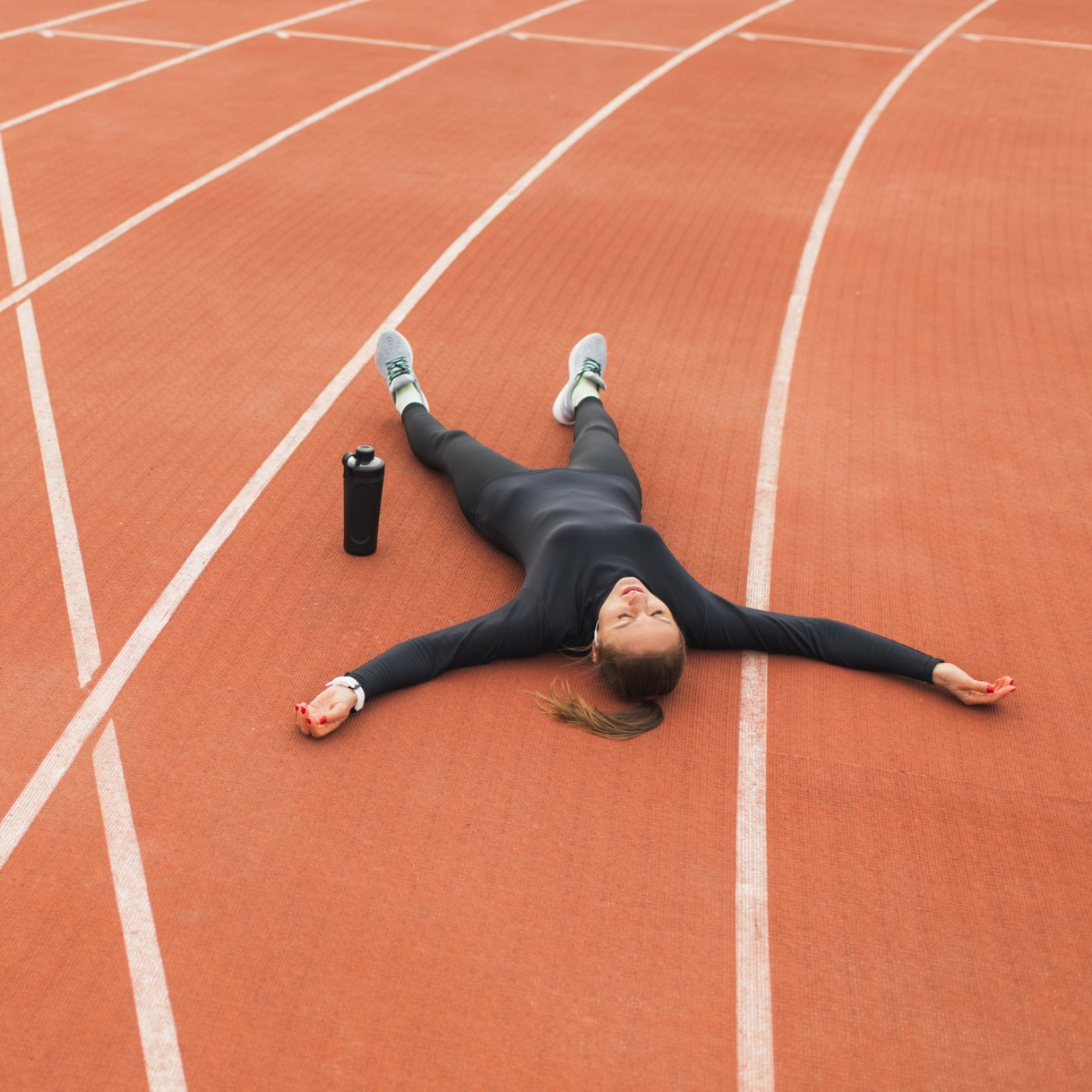 Oleg Breslavtsev, Getty
Heading out the door? Read this article on the new Outside+ app available now on iOS devices for members! Download the app.
Even the most avid runners experience a day here or there when they just don't feel like running. We've all struggled with running motivation at one point or another. Taking a day off from running can be harmless, but it depends on why. If your reason for not running is hunger, tiredness, physical strain or an overwhelming desire to be a couch potato, no harm done.
If, however, you find your enthusiasm waning and you don't know why, you may want to resist the urge to take a day off. Even though a lot of us view running as a hobby we love, it's still a healthy discipline that takes determination and effort when the motivational blues come around. To help you fight the urge to slack on your running routine, follow these motivational tips. Some of these pointers are inspired by my personal experience as a clinician working with clients in treatment for substance abuse (for whom finding the motivation to stick with newfound sobriety is critical) and are proven to motivate those who need it most:
Set Goals for Yourself and Track Your Progress.
Knowing why you're running in the first place can help you set short and long-term goals for yourself, and determine a training program that aligns with these goals. If you're running to lose weight, for example, it may help to invest in a training watch or smartphone app that helps you keep track of the number of calories you're burning on your runs. Just the prospect of seeing the number of calories you're burning with every 10 strides can be motivation enough.
Think About How Good You'll Feel After Running.
"Play it forward" is the lingo we sometimes use in the recovery field to help clients think through moments when they may feel inclined to relapse. If you're weighing whether to run five miles or veg on the couch with a bag of potato chips and your favorite episode of Seinfeld, play the two scenarios forward to how you'll feel afterwards. In many cases, the positive anticipation about how you'll feel after you run can be a great incentive.
Schedule Your Runs.
Scheduling your runs—much in the same way you schedule other appointments—gives it priority. Conversely, when that chunk of time isn't blocked off on your calendar, it's easier to let it get crowded out by other commitments. Some people need this concrete visual reminder to stick with a running discipline, especially if a habit of daily exercise is new to them. When running is already on your schedule, it is also harder to turn down (it almost takes more effort to replace that space in your schedule with something else).
Give Yourself Visual Cues to Run.
The mere image of a syringe can prompt cravings in an addict who used to shoot up to get high. A similar dynamic can engender the development of healthy habits. For example, a friend of mine who once was a serious runner used to put her running shoes at the front door as self-motivation for those long, early morning runs. Other people go so far as to sleep in their running clothes, or put their running shoes on the floor next to their bed.
Run with Others.
There is accountability in groups, and sometimes it's more fun to run with others. Join a running club or pair up with a friend who is serious about getting in shape. This way, too, you increase your various motivations to run, so that on any given day when running itself isn't doing it for you, the friendly camaraderie of others may still be a draw.
Get Some Fun Running Clothes.
Sometimes looking good can help you feel good—or at least can motivate you to try out your new athletic gear. Maybe it's time to trade in that ratty old sports bra and T-shirt for some real runner's clothing.
Put on Some Motivational Music.
Don't underestimate the power of an upbeat tune to help you get going—especially listening to the same songs. For example, imagine sitting on the couch, waffling over whether to run. By turning on your workout playlist, those first few notes will trigger the muscle memory from former workouts to the same music, and your body will make your decision for you to get up and go.
Decide to Run a Portion of Your Usual Workout.
That's the advice of writer and runner Dorothy Beal. "When I think I have a pretty good excuse for why I can't roll out of bed—hello 4 a.m. darkness—I tell myself I don't have to run what is on my schedule for the day. I just have to run two miles. If after two miles I want to quit and run home, that's okay. Out of all of my years of running, I may have only come back after two miles once."
Make Things Interesting.
If you've been running the same route, try something new for running motivation. Add a challenge to your run such as training for a local 5K, playing "I Spy", brainstorming a trip itinerary, coming up with story ideas for that book you've been meaning to write, or running to a specific location, such as a beautiful lake with a bench for a victory rest break.
Reward Yourself for Going.
The more you're able to associate running with a fun and positive reward, the easier it will be to motivate yourself to run. It doesn't have to be a big, expensive reward. Find something you can do for yourself that you enjoy, whether it's a small treat, a favorite show, or a dollar in your piggy bank. The more immediate the pay-off, the more effective it will be at habituating you to approach running as something to look forward to rather than to grin and bear.
****
About the Author
Anna Ciulla is the Clinical Director at Beach House Center for Recovery where she is responsible for designing, implementing and supervising the delivery of the latest evidence-based therapies for treating substance use disorders. Anna has a passion for helping clients with substance use and co-occurring disorders achieve successful long-term recovery. 
From PodiumRunner
Lead Photo: Oleg Breslavtsev, Getty
Trending on Outside Online