The Year of Running
Sponsor Content: Under Armour
How to Train for Any Distance
Ready to tackle a 10K, half, or full marathon? Here's what to expect—and how to achieve your goals.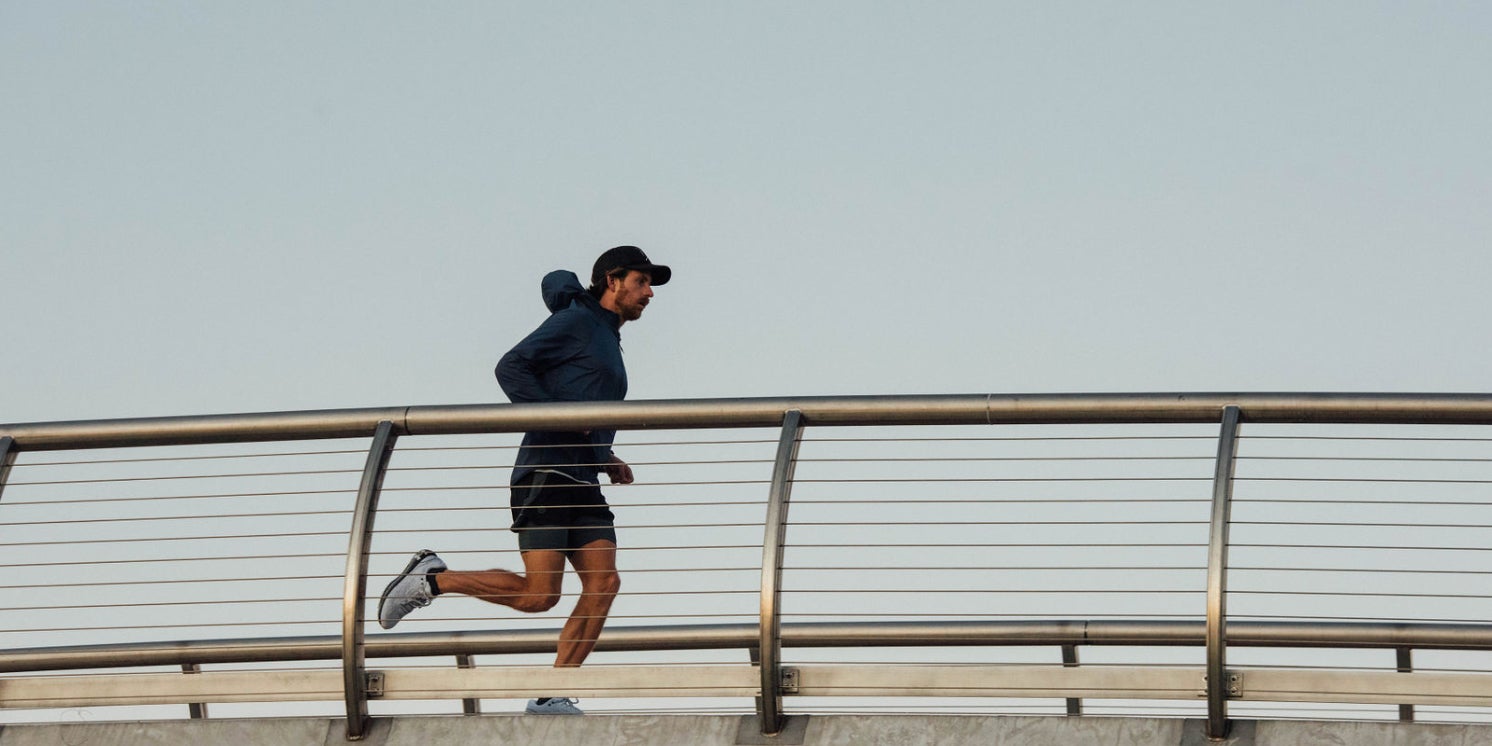 OK, let's start with the basics. Whichever distance you're aiming for, and wherever you are on the running curve, you'll need to dial in on some key fundamentals. The first of which is: take it slow. "Ultimately, you want a smooth, coordinated stride," says Chris Johnson, a Seattle-based physical therapist, performance coach, and educator. "Part of that is understanding how to control yourself on each leg," he says. An easy way to translate that advice into action is to keep your pace conversational.
Johnson also likes to see runners, well, run. "All training plans should be 80 to 90 percent running," he says. The other 10 to 20 percent? Johnson recommends adding 15 minutes of drill work a couple of times a week to help deliver smooth, controlled form. Key areas of focus should include your calf muscles, your quads, and your lateral hips. "This will push the needle as long as you have the patience to dedicate to it," Johnson says.
Tom Fitzpatrick, a former division-one collegiate runner, subscribes to Johnson's school of thought, running through a series of movements to activate those key muscle groups before any hard effort. "A dynamic warm-up is the best way to get ready for a run or race," he says. "Priming those muscles for performance can help ensure you do not get injured in the process."
Coach Jason Fitzgerald of Strength Running also likes to see clients incorporate strides a few times each week; these reinforce good form and mechanics and are approachable for everyone. To stride correctly, says Fitzgerald, you typically want to add them at the end of an easy run. "Finish your run, then add in four to six strides," he says. "You're going to accelerate over 20 to 25 seconds until you hit about 95 percent of your max speed, then coast to a stop." Walk it back to your starting point and repeat.
And, of course, you need the right shoes and a way to track it all. Under Armour's HOVR Machina, thanks to an embedded microchip, can seamlessly track stride length, cadence, and more, all in real-time so that you can adjust as you go. When synced with the UA MapMyRun™ app, it essentially can become your virtual coach. OK, ready to try a new race distance? Here's how.
Tackling a 10K
Never run a race before? No problem. If you've been running consistently for some time, you'll be fine. What you do need, however, is an understanding of what you're getting into and a plan for getting there. "If you're starting from zero, I do recommend a 10-week training program at a minimum," says Fitzgerald. "If you're already comfortable at three to four weeks, you can shorten the training period."
At a minimum, Fitzgerald says, you should be putting in three to four runs per week. If your goal is simply completion and not achieving a specific time, all of that can be done at an easy pace, too. "The most important element is getting consistency under your belt," he explains. "Your body needs that in order to make the physiological changes and adaptations."
In all, plan to invest about 30 minutes to an hour, two to three times per week, plus a long run of about five miles. Race-day excitement and the rest leading up to race day will get you that extra mile.
Try a Half Marathon
Maybe you've raced a handful of 10Ks and are looking for a new challenge. You're in good company: almost two million people run half marathons each year, making it the most popular distance in the country. To join them, you'll have to step it up. "I'm not a fan of couch-to-half-marathon training," says Fitzgerald. "You need a basic level of running fitness if you're going to train for this distance."
Fitzgerald says you should plan to run at least four times a week if you want to take on 13.1, eventually working up to at least a 10-mile run to ensure you can finish the race distance. "If you're only up to eight or nine miles, the race will be a big challenge because you won't have the necessary endurance," he points out.
Plan to invest up to 12 weeks to properly train. "You can start at a long run of about four to five miles, as long as you're increasing that every couple of weeks for 10 weeks," he says. Those final two weeks should be spent tapering. For many people, this can be the toughest part, but rest assured: you're not losing fitness. "You'll gradually be running less during the taper but keeping your intensity up," says Fitzgerald. "Think of it as maintenance running—you'll arrive at the start line rested, but fit."
Training for the Big One
For many runners, the biggest beast to conquer is the marathon. Running 26.2 miles is a huge accomplishment, but before you take it on, make sure you are ready mentally and physically for what's ahead.
"Moving from the half to the full marathon is not a linear relationship," emphasizes Fitzgerald. "It's not two times harder, but more like four times harder." The reason: glycogen levels—your muscles' favorite energy source—drop quickly around mile 20, making it that much harder to press on. Translation: you can't fake your way through a marathon.
Still in? Here's what to expect: "You have to train for the training," says Fitzgerald. "You should be comfortable with a long run of 10 to 11 miles before you even start." Once you're there, plan to invest the next 16 weeks of your life getting ready. At the peak of training, you'll be hitting a long run of 18 to 20 miles, probably at least twice in your program. "It's important to get that time in on your feet," says Fitzgerald.
Just as important as the miles will be all the other details—sleep, the right nutrition, form drills, the right shoes, and strength work—that make marathon training successful. These elements serve to make your body more durable and ready to handle the miles without injury. "Your form is going to play a crucial part on race day," says Fitzpatrick. "What you practice in training will always come out on race day, for better or worse." But all of these considerations take time and headspace, too, so it's best to plan your race for a slower block of time on the calendar.
When you victoriously cross the finish line, every bit of that time invested will be worth it. And don't be surprised if this is your first marathon of many. Everyone's training and race may be different, but nearly everyone wants to run another one.
---
Under Armour is a leading athletic performance apparel, footwear, and accessories brand. Powered by one of the world's largest digitally connected fitness and wellness communities, including MyFitnessPal™ and MapMyRun™, Under Armour's innovative products and experiences are designed to help advance human performance, making all athletes better. Learn more and shop at underarmour.com.