Retailer Spotlight: Champaign Outdoors in Champaign, Illinois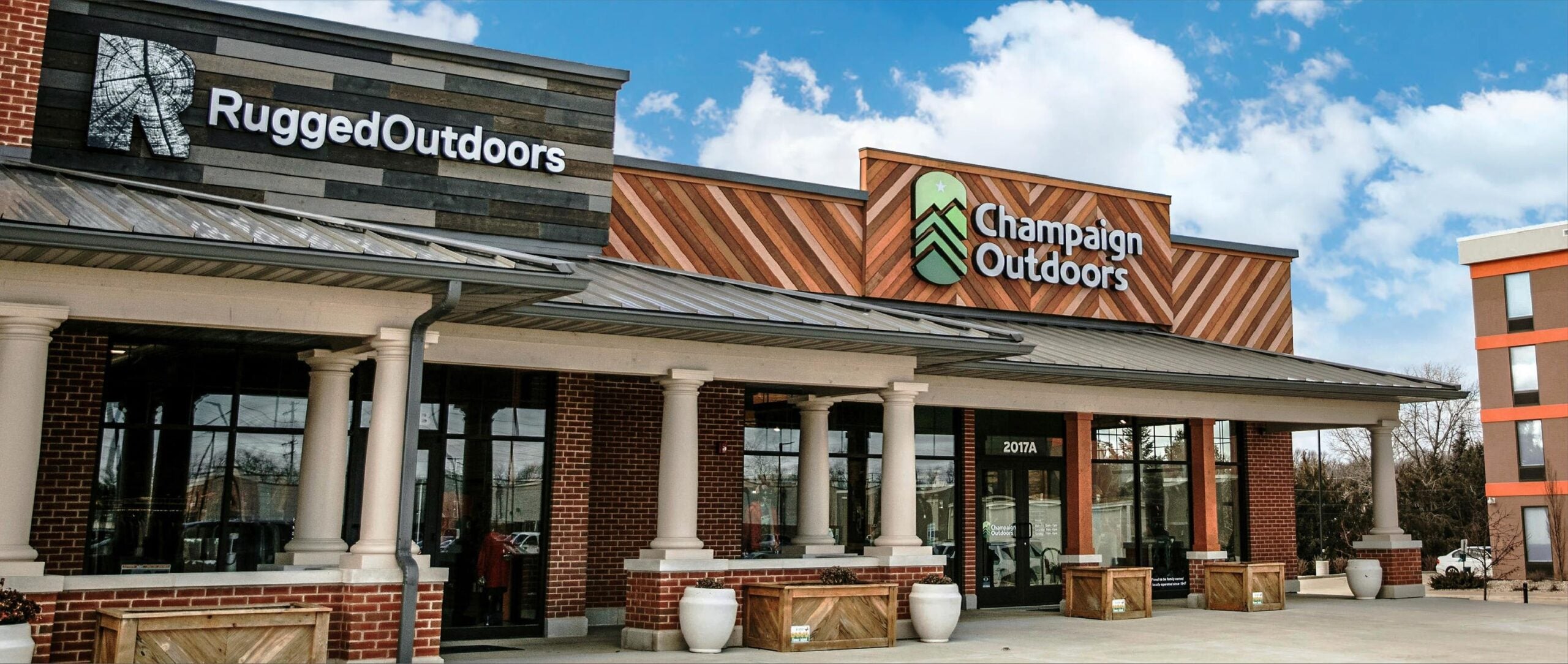 Heading out the door? Read this article on the new Outside+ app available now on iOS devices for members! Download the app.
The first time Dan Epstein visited his wife's family's outdoor store, Champaign Surplus, he left daydreaming about leaving his corporate finance job and one day wearing his favorite gear to work. The store was originally an appliance and surplus shop, opened in 1947 by Shira Epstein's grandparents, and it evolved into Champaign, Illinois' go-to outdoor gear shop. The Epsteins bought it from Shira's parents in 2010, becoming the third generation of owners. Nearly 73 years after the store's first day, it's thriving and better than ever after a rebrand and relocation under the Epsteins' ownership.
"It was exciting to create our dream store," Shira Epstein said. "It tells a premium story and we wanted everything to be about high service, high comfort, and the experience."
Now called Champaign Outdoors, the shop is in a brand new building designed from the ground up by the store's creative team. The new location is thoughtful and each corner has a purpose. When the Epsteins liquidated their old store last year, they were nervous that customers weren't confident they'd reopen because of news of retail's demise.
But more than 1,500 people showed up for their grand opening party in October 2018.
"We're evolving  just like we have for the last seven years," Dan Epstein said. "Once you accept that retail is not stagnant, it takes away all the barriers of what you can do and what you're supposed to do."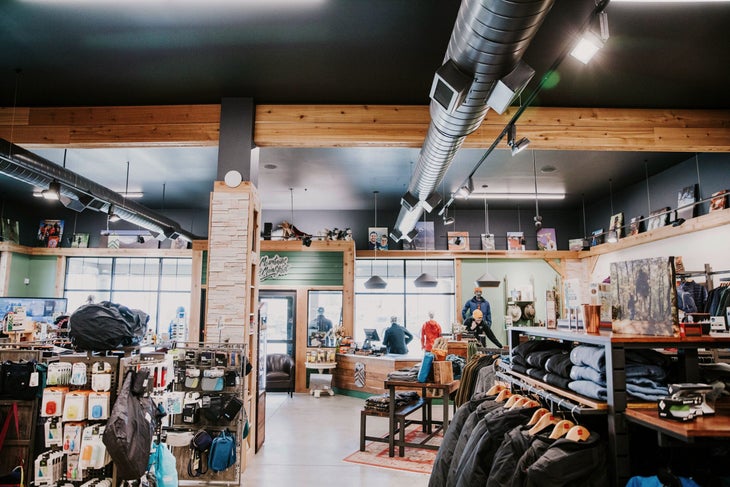 Two Stores, One Successful Business
When in-store and website inventory are stocked together, there's a chance that someone shopping online in another state buys a product desired by the local customer. And by the time the local customer comes into the store, the product is out of stock. Dan Epstein wanted to do everything in his power to avoid that scenario, but also felt compelled to serve both types of customers in order to remain relevant and successful. His solution was creating two complementary and connected stores.
With Champaign Outdoors as the premium brick-and-mortar store, Rugged Outdoors is the e-commerce business—which now also has its own physical shop that they treat more like an outlet. The two stores are stocked separately, though closeouts move over to Rugged Outdoors when new product fills the main shop.
"In the old store, we had a clearance area and we found that it was sometimes hard to manage," Dan Epstein said. "Inventory got mixed with the current stock and customers got confused as to why one thing was on sale and the others weren't."
"What [the separation] allows us to do is when you walk into Champaign Outdoors, it is a full-service, current season experience, which really makes it clean and easy for the customer to know and for our associates to confidently say this is the latest and greatest."
Locals have gotten used to how the businesses work together: if they don't see a certain color or size on the floor, there's more inventory kept for the online business at corporate headquarters across town. They can either have it transferred to the store, where they can try it on and buy it, or sent directly to their house.
"Customers are making that connection," he said. "It lets us expand our brick-and-mortar inventory to a much larger presentation."
Tour the New Champaign Outdoors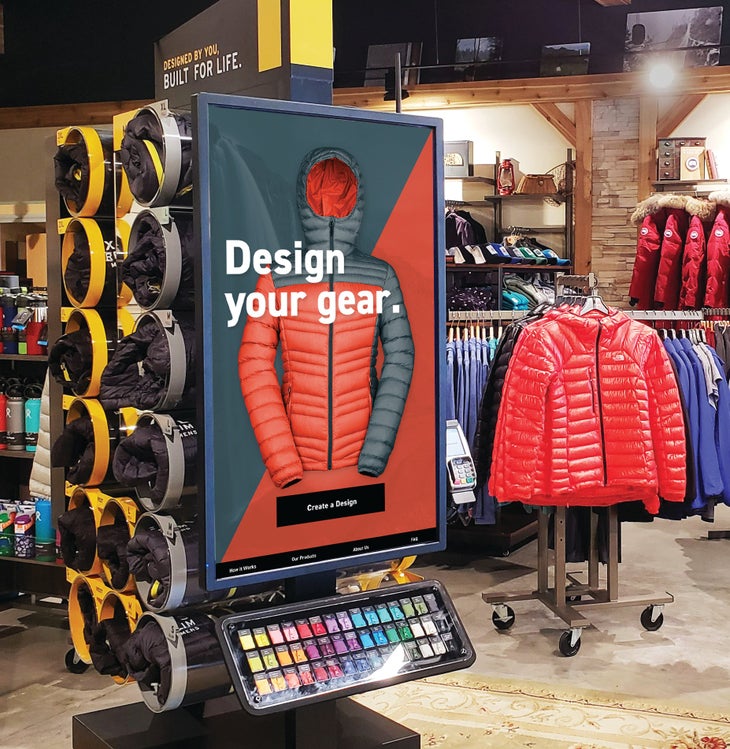 Customers can build their own jacket at the kiosk. They can edit size, sleeve length, hood, down type, pockets, and colors.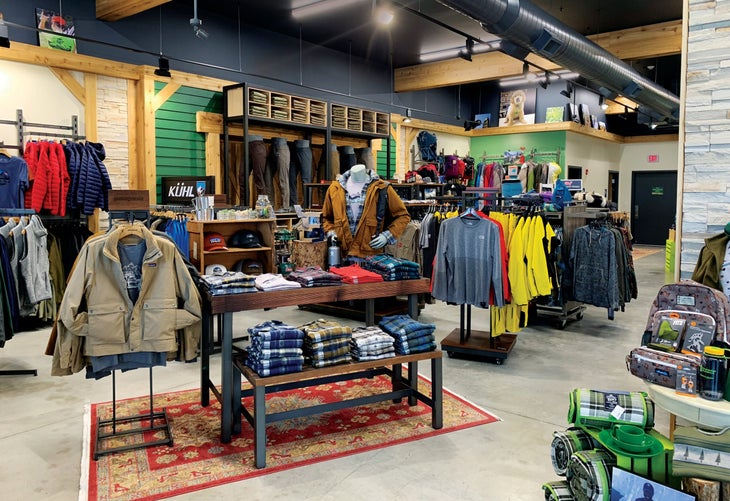 The men's section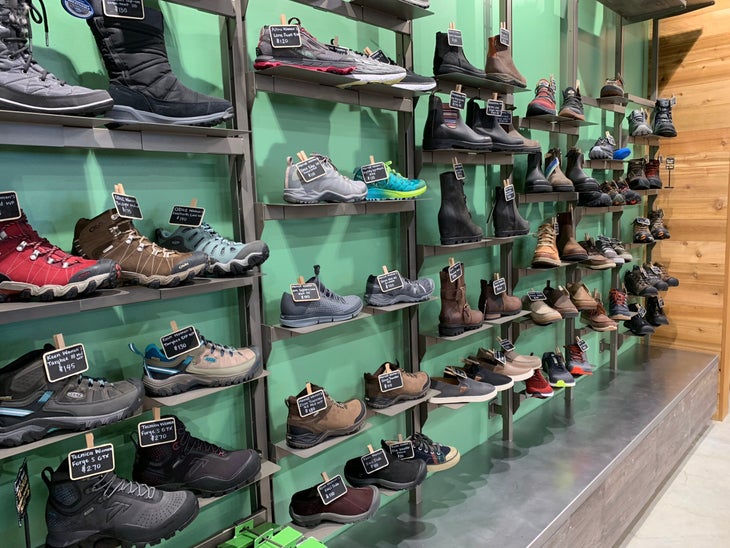 Champaign Outdoors' footwear wall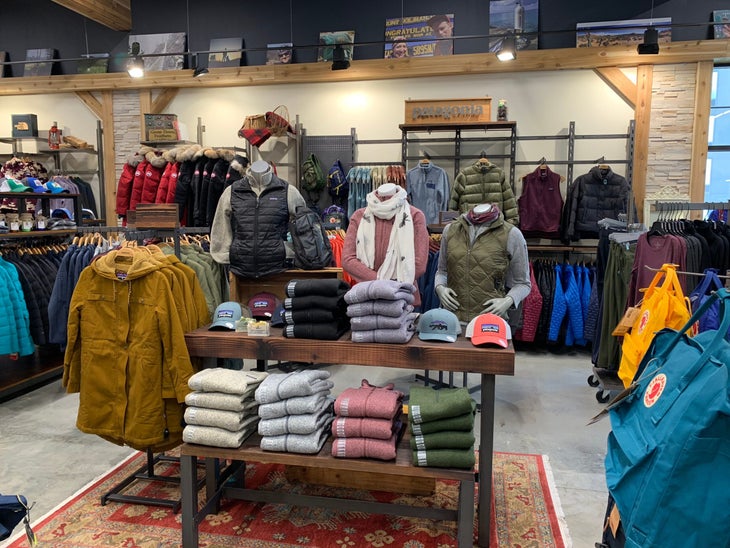 The women's section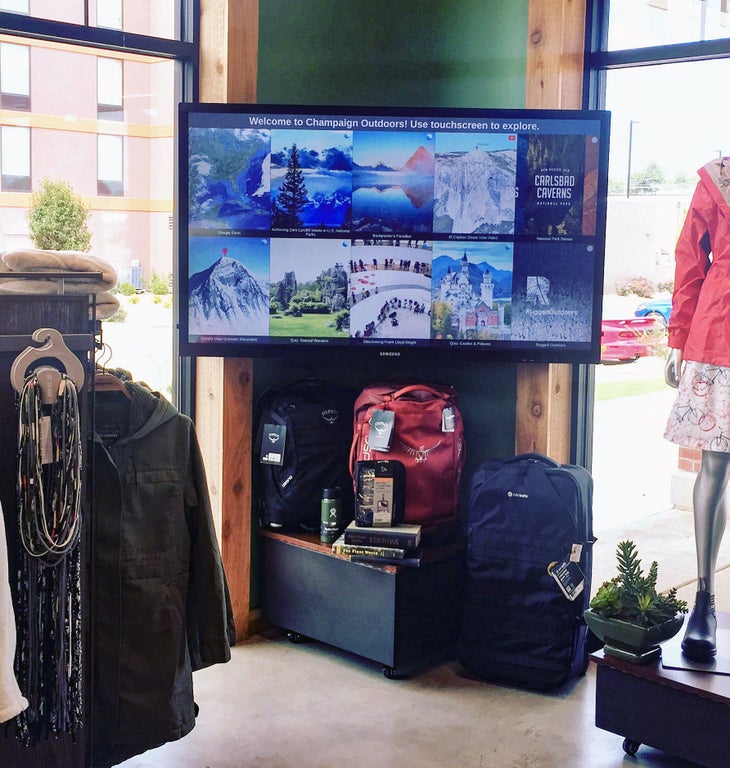 The Google Earth Wall helps customers plan their trips.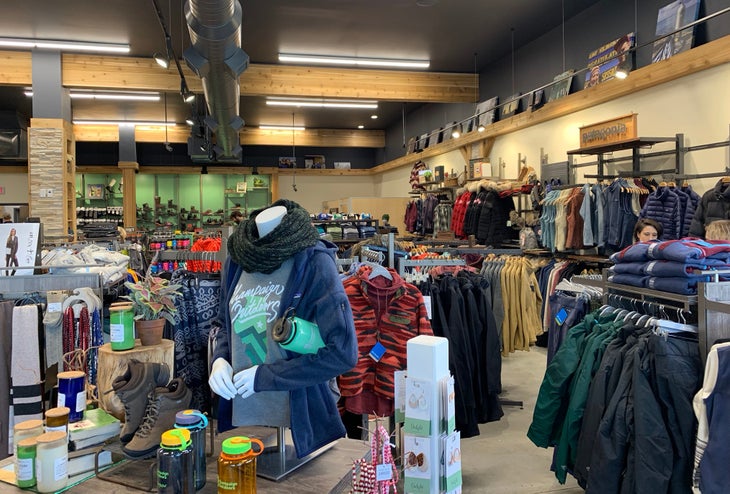 Champaign Outdoors also sells goods from local artisans and entrepreneurs.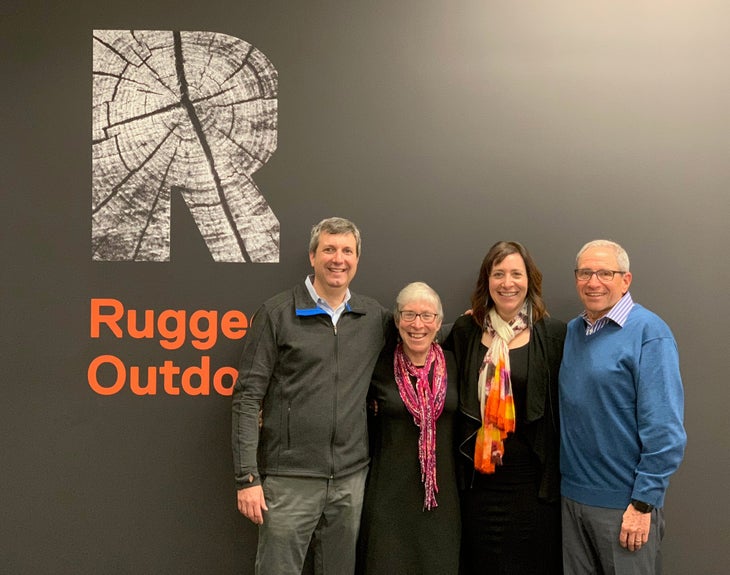 Dan (left) and Shira Epstein stand with her parents, Lynn and Ira Wachtel, who were the store's second set of owners.
Innovation and Experiential Runs Deep
In one corner of the store, there's a Google Earth Wall. In the footwear section, there's a Tecnica custom bootfitting system. In the store's center, there's a custom jacket kiosk. And spread across the store, sales associates are automatically price matching products over $30 for customers as they check out. Even a dollar-savings breeds customer loyalty.
"The reality is, customers will pull out their phone and look to see if they can get a better deal on something. And who can blame them?" Dan Epstein said. "But we are pretty confident that we curate brands with strong protection online. So we wanted to bring that conversation out into the open with our customers."
By not treating price as taboo and encouraging technology use, the Epsteins feel as though they can serve their customers better. They've found that their customers are more willing to open up about research they've already done, which helps employees tailor advice to their needs.
"You don't have to stand in the corner to pull out your phone in secret," he said. "Let's do it together. Because we are so careful about what we bring in, we'd also like to know if it's offered at a lower price somewhere else."
Beyond what happens in the store, the Epsteins are expanding their experiential vision with a new travel program and adventure club. They're working with trusted travel agencies to send customers to Costa Rica, Croatia, and Kilimanjaro to start, and they're helping clients gear up and train. The program rolls out next month.
The Champaign community—which is home to a developed tech center—has taken notice of the Epsteins' willingness to try new things. Among a robotics company and tech park, they were nominated for an innovation award earlier this year.
When new technology hits retail, Champaign Outdoors is on the front lines because chances are they've already adopted it—or at least considered it.