The Most Trusted Travel-Review Sites
Hundreds of online platforms post traveler reviews, but only a handful police recommendations for fake or promotional content. Which ones should you rely on when planning a trip? Our expert weighs in.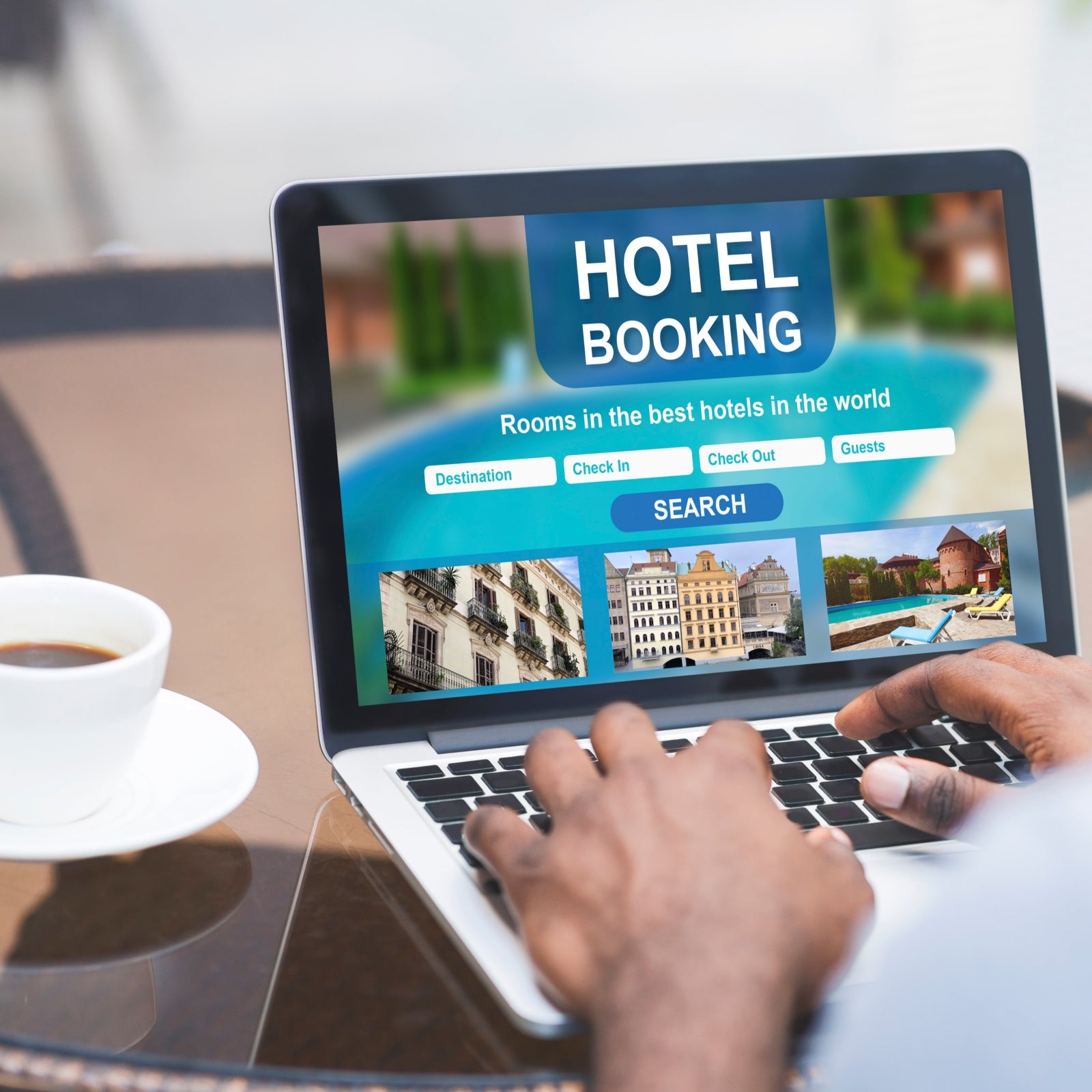 Heading out the door? Read this article on the new Outside+ app available now on iOS devices for members! Download the app.
Any number of concerns are on our radar as we plan our next trip, from serious issues like how destinations are working to mitigate tourists' environmental impact to inconveniences like months-long passport wait times. In this column, our travel expert addresses your questions about how to navigate the world. 
There are so many online review platforms out there—Google, Tripadvisor, Yelp. When I'm planning a trip and looking into hotels and activities, which one should I trust the most? —After Good Advice
Online, everyone has an opinion. Even seasoned travelers can find themselves easily led down the rabbit hole of online review platforms and come out overwhelmed.
A friend of mine was recently considering vacationing in Hawaii and interested in the Hana-Maui Resort. Five-star reviews on Tripadvisor tout the property as a 2022 Tripadvisor Travelers' Choice winner, with comments highlighting it as "Exceptional" and a "Bungalow in Paradise," though others cautioned, "Not Quite as Expected" and "Don't Stay Here."
When she looked further into the critiques, she discovered that the negative reviews complained of the lack of air-conditioning and TVs in rooms (who goes to Maui to watch TV?) and of wind and rain during their stays—the latter something no hotel could remedy. Knowing I live part-time on Maui, she reached out to see if I had any first-hand intel. The handful of negative comments on varying review sites gave her pause.
I believe nothing compares to word-of-mouth recommendations, particularly from someone who knows you and your travel tastes. My friend relayed that she and her husband were planning to use points to stay at a trio of Hyatt properties on Maui—in addition to the Hana-Maui Resort, they'd booked the Andaz in Wailea, and Hyatt Regency near Lahaina, both tony, amenity-laden areas on the south and west coasts, respectively.
The town of Hana, on the eastern side of the island, is the exact opposite: remote, undeveloped, sleepy. I knew my friend and her husband preferred the ocean to hiking, and they loved restaurants and nightlife. While I thought the Hana-Maui Resort was heaven, I knew they'd be bored to death and said as much.
"We're not perfect, but we are constantly working to stay one step ahead of the fraudsters," says Brian Hoyt, a spokesperson at Tripadvisor.
Trust plays a huge role in our travel decisions. When a friend who shares your tastes posts rave reviews about a hotel or restaurant on their Facebook page, you're more likely to check it out. When we don't have personal recommendations to go off, we tend to turn to review sites to see what others thought of it.
Online reviews can be a great tool for anyone planning trips, as well as for businesses looking to drum up interest from prospective adventure seekers. But how do you know which reviews and which platforms to trust?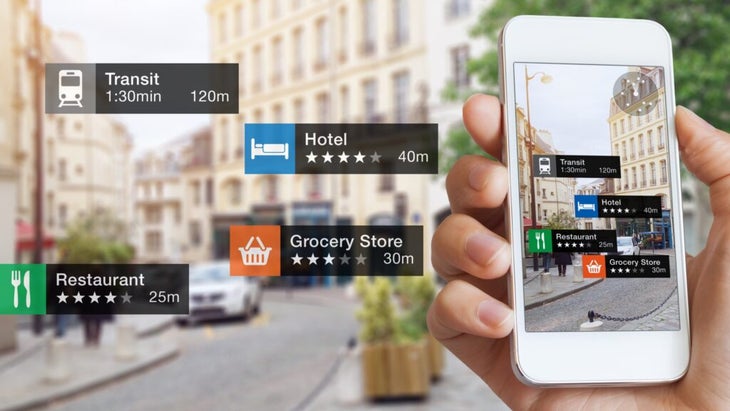 Where to Find Reliable Reviews
For starters: no one site can (or should) be considered the only option. Because users are providing the information, the sites can inadvertently post misinformation, says Nick Ewen, director of content at The Points Guy, a travel-resource site that reaches over seven million people each month. It's best to use multiple sites, as casting a wide net allows for a wide variety of perspectives.
Based on my interviews with dozens of travelers and industry veterans, including agents, hotel owners, and tour operators, Google, Tripadvisor, Trustpilot, and Yelp have the most reliable user-generated content. These companies have policies in place to ensure the trustworthiness of the reviews that appear and allow users to dispute content or to click icons within the post to flag suspicions, such as a review that's promotional or not based on a genuine experience.
Tripadvisor, the world's largest travel-guidance platform with more than one billion total reviews, has an investigations team of experts specializing in network forensics and fraud detection to help spot suspicious reviews. Shady posts often include review boosting, where a business owner asks someone connected to their company to sing their praises; review vandalism, in which someone tries to slander a business with negative reviews; or review optimization, which occurs when companies are paid to falsify reviews on a business's behalf.
"We're not perfect, but we are constantly working to stay one step ahead of the fraudsters," says Brian Hoyt, a spokesperson at Tripadvisor. Last year, 1.3 million reviews were identified as fake and removed from the platform, and 72 percent were caught before being posted, he says.
Yelp also maintains a team of moderators who keep a hawkish eye out for companies that might be engaging in compensated or incentivized review behavior, which is strictly prohibited. In 2022, Yelp closed more than 77,400 user accounts for violating such policies. Both Google and Trustpilot, too, use software to automatically screen for fake reviews or promotional content.
Tips for Navigating Travel-Review Platforms
Even when you feel solid about a site, it doesn't mean you're immune to the barrage of opinions, good and bad. Here's how to filter what you're finding.
1. Consider When the Content Was Posted
The more recent the review, the more relevant an experience might be, but older reviews can paint a picture of more consistent experiences had by travelers over time. If reviews suddenly go from positive to less than glowing, consider whether the hotel, restaurant, or tour operator might be under new ownership. If someone is complaining about limited things to do at a resort while visiting in the off-season, that won't apply if you're planning to visit during peak periods, says Ewen. And remember: post-pandemic, the service industry continues to lack sufficient personnel; as a result, you might see more negative reviews than positive ones on this front.
2. Read Beyond the Stars
Everyone has different travel preferences, so take time to read the actual review closely, whether it's a five- or one-star rating, says Ewen. "Someone might give an all-inclusive resort a one-star review because they were traveling for their honeymoon and couldn't stand all of the families," he says. "That's hardly a negative if you're traveling with your kids."
3. Look for Consistency
Gather insight across review platforms to look for trends. If a hotel boasts high marks on multiple sites, chances are the reviews are accurate and it's great. If it has mixed ratings, however, you may want to reconsider. Similarly, when looking at tour operators that run trips in multiple destinations, make sure you're seeing positive reviews in all of those places but specifically where you're headed. If, for example, its experiences in California are five-star but those in Utah and Colorado have been rated as mediocre, you might want to do more research or even call the outfitter and enquire about the inconsistency.
4. Use Search Filters to Save Time
As noted, first make sure you're sorting remarks by most recent. Then use any other filters to zero in on things like the time of year you're visiting (Tripadvisor has this functionality), specific mentions of amenities (Google has this), or even specific keywords you want to search, such as surfing or hiking (both Tripadvisor and Google offer this), recommends Ewen. With restaurants and hotels, he typically starts a search with Google, as it provides both the location and star rating together.
5. Take Bad Reviews with a Grain of Salt
You can't please everyone. When I looked for comments about Yellowstone National Park, one of America's most visited destinations, on Google Reviews visitors lamented, "There was no service and no way to update my Instagram" and "They don't even let you touch the geysers, and there's only black and grizzly bears no panda." Before you write off an experience because of some bad reviews, take the time to actually read the criticism and decide whether it's warranted. If there's one bad review but 20 great ones, likely someone had a bad day.
It's also worth noting whether anyone from the company responded to a negative post. "A bad review is a great opportunity to showcase your true colors," says Melanie Fisher, an Oregon-based travel agent who also rents a property on Airbnb. "As the business owner, how you respond is very important. If you come across as rude and condescending, you are just confirming the bad review was deserving. Instead, if you respond, explaining how you couldn't meet the customer's needs—unsafe, unrealistic, never agreed upon, natural disaster—and you did everything in your power to make it right, others will understand more about you and your business—and in most cases respect the business more."
Go Beyond the Reviews for Information
Tripadvisor's forums and journalist-reported travel stories, on topics like family-friendly Greek islands and epic road trips in Ireland, can offer helpful vacation tips and trip inspiration. And take a gander at traveler- or diner-submitted photos. Yelp's Ask the Community feature allows users to post queries for Yelpers to weigh in on, like how much time you should budget for a visit to New York City's Museum of Natural History (at minimum four hours).
When looking for activities, Ewen's first stop is often the website of the local tourism board. "While these marketing organizations have a vested interest in promoting the destination, they also have no incentive to send you on a bad tour, because that's a loss for the destination itself," he says. "Virtually every tour or activity I have booked in this way has been positive."
Magazines, both print and digital (like Outside), are another great source to legitimize any opinions you read on user-generated review sites. Additionally, the social-media feed of a company can provide insight. Have travelers left positive comments on a hotel or tour operator's Instagram or Facebook feed? Has that company made an effort to interact with customers? Finally, if you're mid-trip and still looking for recommendations, chat up the locals. I've discovered some of my most memorable meals and hikes based on tips from a bartender.
Have a question of your own? Drop us a line at Traveladvice@outsideinc.com.  
---
Outside correspondent Jen Murphy is one of the most well-traveled people we know, and we've long relied on her expert advice about awesome adventures and how to get there in a sane way.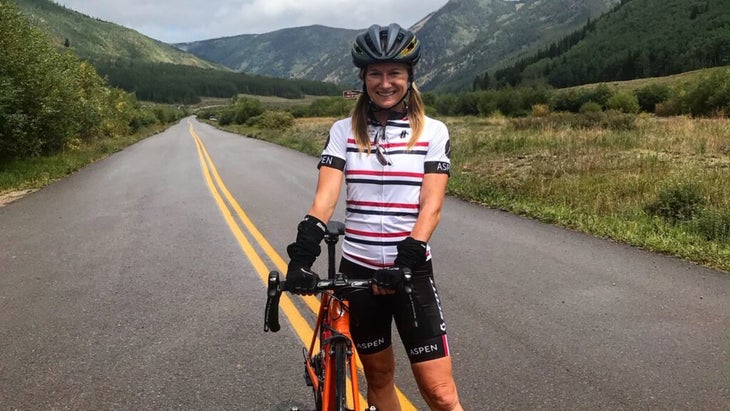 Lead Photo: Getty Images/Prostock-Studio