These Trips Cost Less than the Newest iPhone
They say to spend money on experiences, not things—shouldn't gift giving be the same?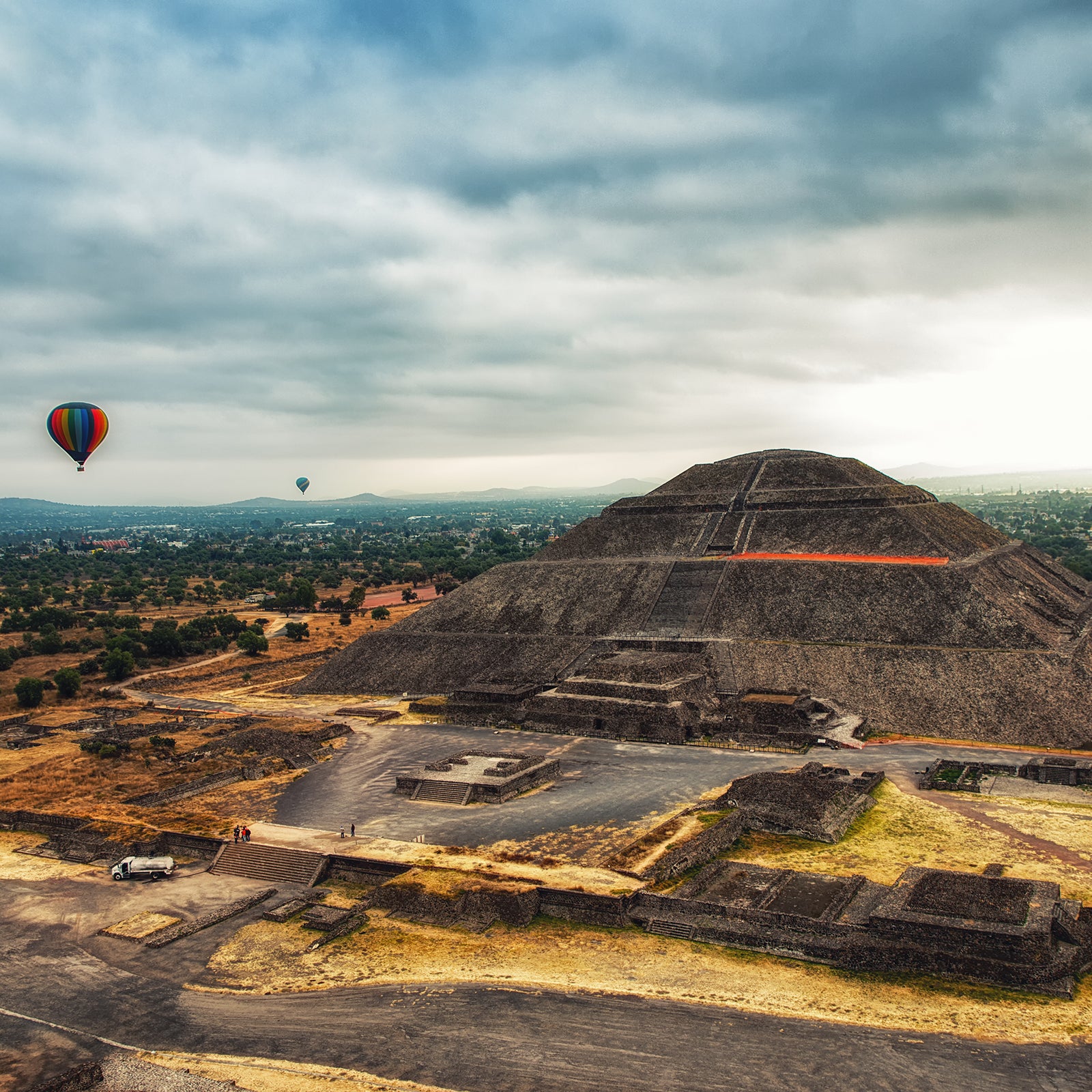 atosan/iStock(Photo)
Heading out the door? Read this article on the new Outside+ app available now on iOS devices for members! Download the app.
In case you haven't heard, minimalism is in. Everyone from Marie Kondo to #vanlifers are preaching the value of cutting back on clutter and replacing stuff with experiences. There's research to back them up: a 2014 study from Cornell University showed that experiential and uncommon purchases, like flights, tend to bring young people more happiness and are better remembered than material gifts. So if you're stuck on what to get your friend, family member, or partner for the holidays this year, consider buying them a plane ticket for a trip they won't forget instead of the latest tech that will be obsolete in two years anyway. 
Given the fact that Americans receive less vacation time than workers in other countries, gifting a plane ticket seems like a risky endeavor. But sites like Gotogate or Spirit's Flight Flex allow you to book flexible tickets, while Alaska, American, Delta, Southwest, and United also have the option to buy, gift, or transfer miles, so your loved ones can book their flights when it works best. Other companies also offer gift cards for airline travel. The only thing left to do is to decide where to send them. These six destinations will work for whatever type of traveler you have in your life. 
For the Adventure Seeker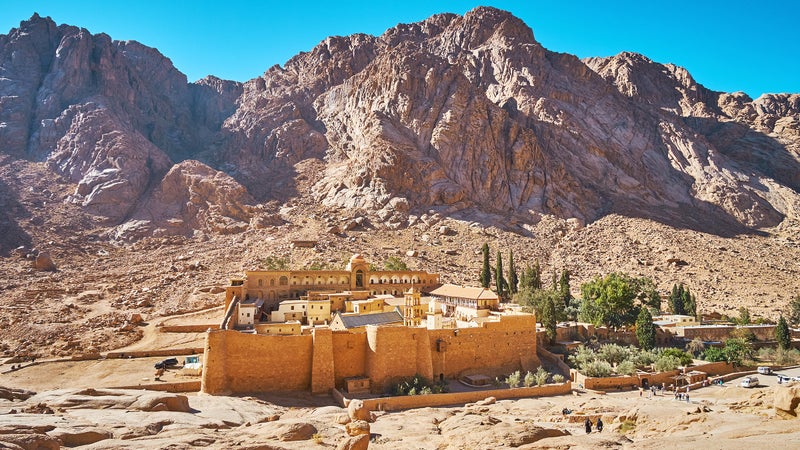 Sinai Peninsula, Egypt 
While Egypt is usually known for its history and culture, the Sinai Peninsula offers abundant outdoor activities. Ras Mohammed National Park has stunning coral reefs that are home to many of the Red Sea's 100 fish species. Experienced scuba divers should check out the Blue Hole, off the coast of Dahab, a sinkhole with crystalline water that's more than 300 feet deep. Those who want to stay on dry land can tackle the Sinai Trail, Egypt's first long-distance walk. Opened in 2015, the trail stretches 150 miles from the Gulf of Aqaba, just east of Sinai, then takes hikers to the top of 8,625-foot Mount Catherine, Egypt's highest peak. Note: the route takes about 14 days to complete, and all visitors must go with a Bedouin guide. 
Best time to go: June through August
Price tag: Round-trip airline tickets to Sharm El Sheikh International Airport start at around $1,200 from Los Angeles and Chicago and $900 from New York City.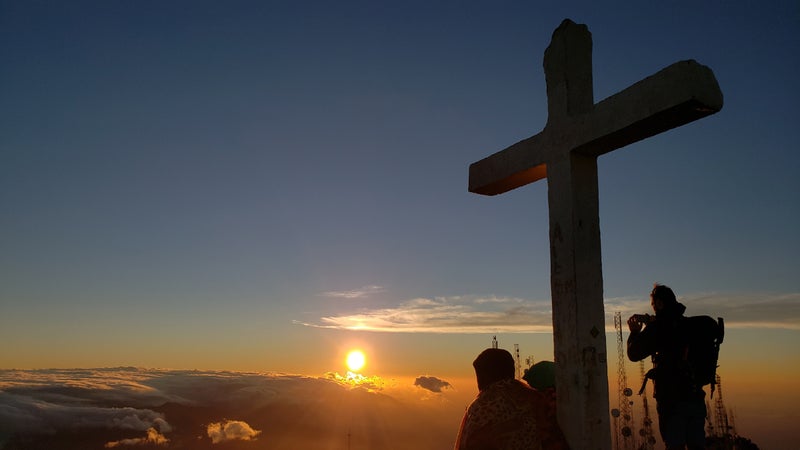 Boquete, Panama
One of the most noteworthy aspects of Boquete is the hike to the peak of Barú Volcano, Panama's highest point at 11,398 feet. Reaching the top of the active stratovolcano involves a strenuous eight-mile trek from the Volcán Barú National Park ranger station, but it's worth it as it's one of the few places in the world where you can see both the Pacific Ocean and Caribbean Sea at the same time. The nearby Lost Waterfalls Trail, about 20 minutes from Boquete, in Los Naranjos, is a more moderate four-mile round-trip hike to three falls through the thick rainforest of a private nature reserve. It offers the chance for both swimming and spotting monkeys, sloths, and tapirs. Along the way to the Lost Waterfalls, stop at Los Ladrillos, a natural basalt climbing wall featuring top-rope climbing on more than 30 easy-to-expert routes.
Best time to go: February through March or September through October
Price tag: Round-trip flights to Enrique Malek International Airport start at around $700 from Los Angeles and $800 from Chicago and New York City. 
For the One Who Needs a Vacation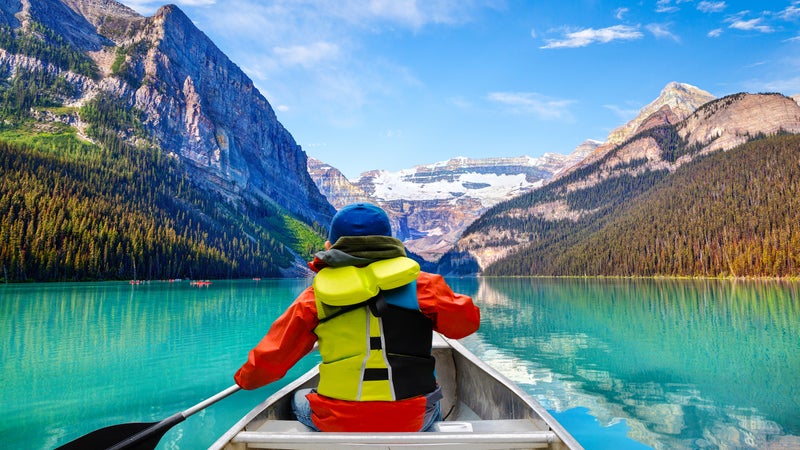 Lake Louise, Alberta
Located in Banff National Park in the Canadian Rockies, Lake Louise is the epitome of Instagram-photo tranquility, with bright blue waters ringed by soaring peaks. Along with plentiful skiing and hiking opportunities, Banff offers tons of opportunities to kick back. Banff Upper Hot Springs has mineral water rising from 1.8 miles below the earth's crust, naturally heated to 104 degrees. Or rent a canoe for a scenic, relaxing paddle on the lake's turquoise waters. For a treat, book your loved one a room at the Fairmont Chateau Lake Louise (from $260), which has programs in meditation, yoga, and creativity coaching. 
Best time to go: Late June through mid-September 
Price tag: Round-trip flights to Calgary International Airport start at around $300 from Los Angeles and $500 from Chicago and New York City.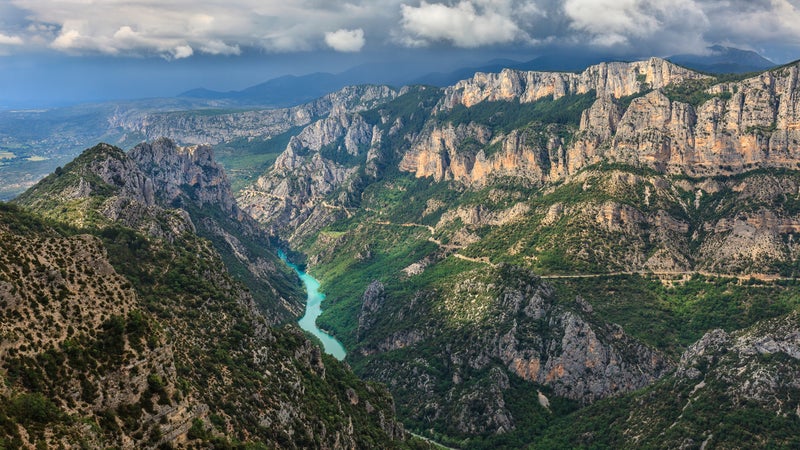 Provence, France
Best known for its wine, Provence also caters to outdoor enthusiasts. The nine-mile Blanc-Martel Trail winds through the Gorges du Verdon river canyon, often called Europe's most beautiful, with views of turquoise-green water and dramatic cliffs. There's also the three-hour Pêcheurs circuit trail, a moderate walk that climbs down to the water and back up again, with options to paddle and boat along the river. Or take a tour of the blooming lavender fields at Sénanque Abbey in Gordes between June and August. And of course, don't leave without sampling rosé at the famous Château de Berne. 
Best time to go: March to May and September through November 
Price tag: Round-trip flights to Marseille Provence Airport start at around $650 from Los Angeles, $550 from Chicago, and $500 from New York City. 
For the History Buff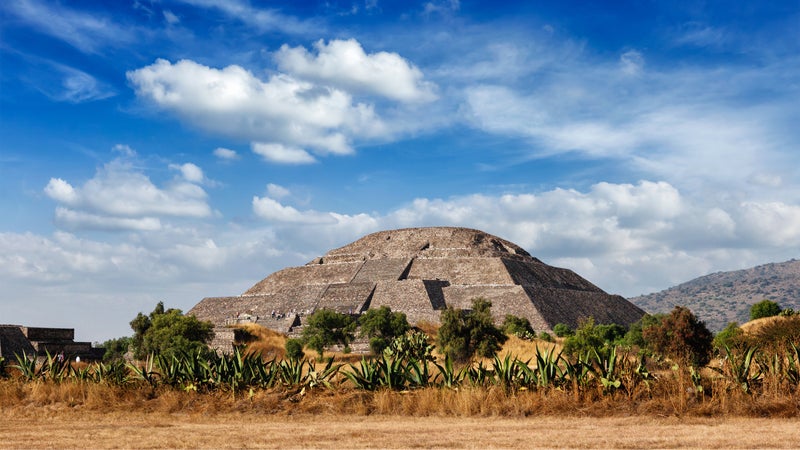 Mexico City, Mexico
Museum lovers can spend days traversing the hallways of the National Museum of Anthropology, right across from Chapultepec Park, which houses one of the world's largest collections of pre-Columbian artifacts. Then there's the living history: the famed Teotihuacán, a Unesco World Heritage site, has over 2,000 ruins, including the Pyramid of the Moon, the Pyramid of the Sun, the Ciudadela (Citadel), and the Temple of Quetzalcoatl. There's also Templo Mayor Museum, the most prominent temple of the Mexican people, located near Zócalo, the city's main public square. More modern history can be found at the National Palace or while walking the streets of Coyoacán, home to Frida Kahlo and Diego Rivera's colorful Casa Azul, as well as Marxist revolutionary Leon Trotsky's house and place of death. While primarily an urban landscape, outdoor offerings abound within two hours from the city center, including hikeable volcanoes like Nevado de Toluca (15,354 feet) and Iztaccihuatl (17,126 feet).
Best time to go: March through May
Price tag: Round-trip flights to Benito Juárez International Airport start at around $250 from Los Angeles, $260 from Chicago, and $290 from New York City.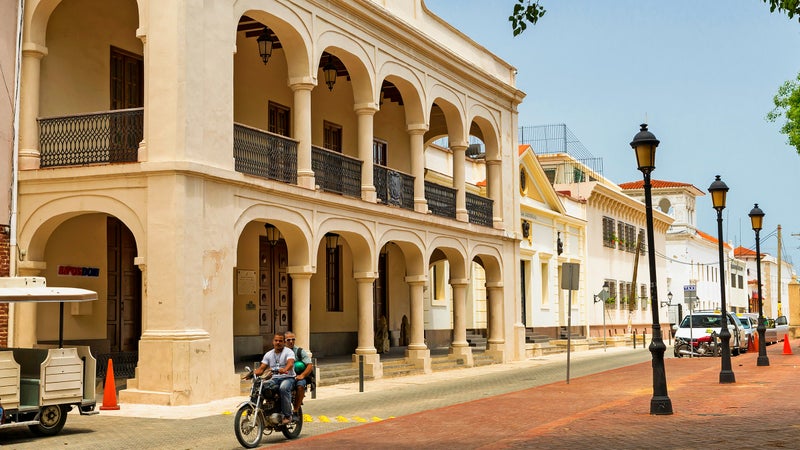 Santo Domingo, Dominican Republic 
Santo Domingo is one of the Caribbean's oldest cities and a Unesco World Heritage site. The Zona Colonial is the town's historical center, which includes Catedral Primada de América (the first cathedral in America), Fortaleza Ozama, a retired military fort, and Calle Las Damas, the oldest street in the city. About a five-mile drive from the city sits Los Tres Ojos National Park, with three open-air limestone caverns, each holding an iridescent lagoon. Even the area's natural wonders are steeped in history: once used for ceremonies, the caves feature pottery shards and petroglyphs. 
Best time to go: November through March
Price tag: Round-trip flights to Las Américas International Airport start at around $290 from Los Angeles, $250 from Chicago, and $220 from New York City. 
Lead Photo: atosan/iStock
Trending on Outside Online