8 Guides and Tours to Honor Indigenous Cultures
These experiences will help you connect to the land while respecting the indigenous cultures that have long inhabited it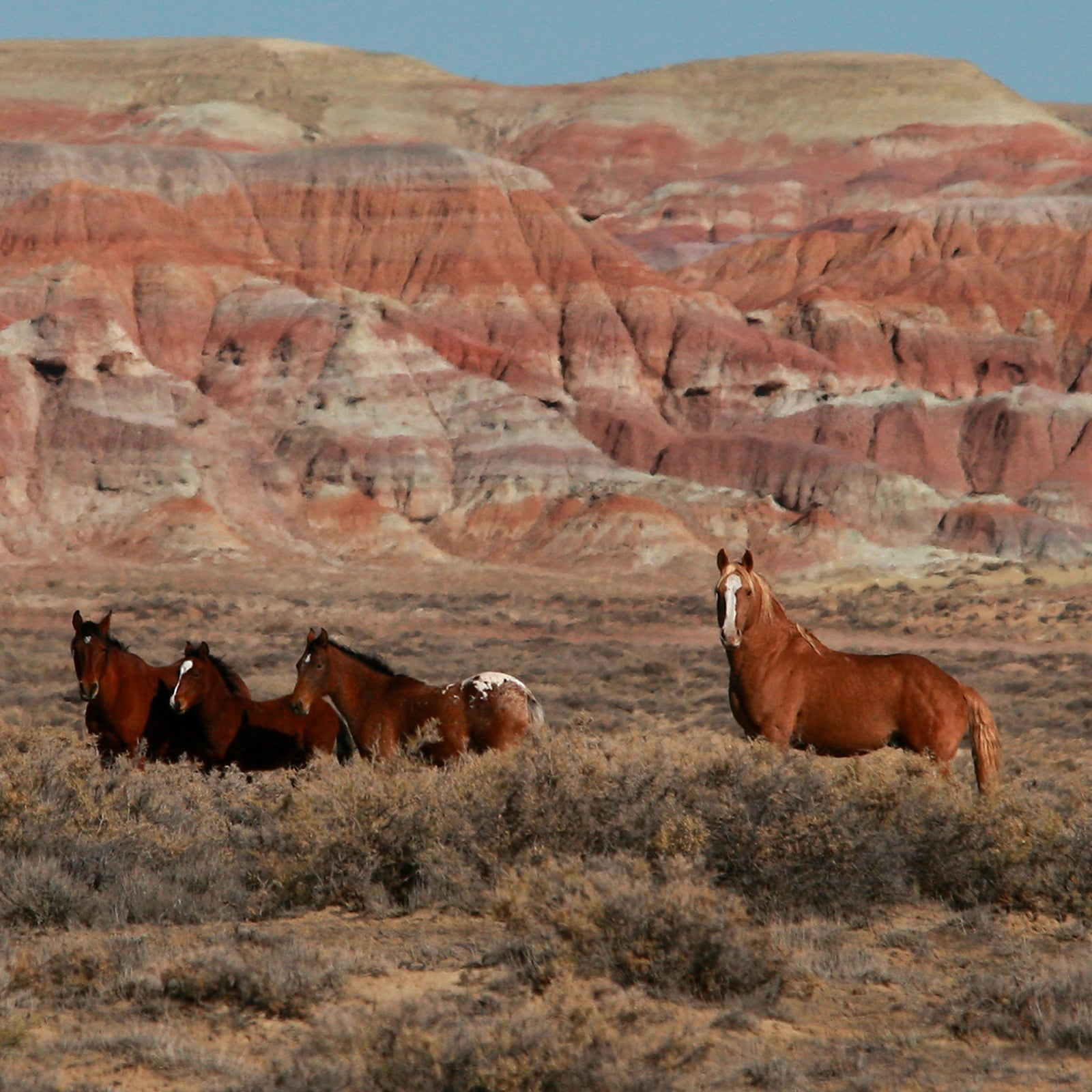 Heading out the door? Read this article on the new Outside+ app available now on iOS devices for members! Download the app.
Some of North America's most popular sites hold great spiritual significance to our continent's indigenous communities. But many residents and visitors know little about the cultural importance of the places they adventure on. A growing indigenous-led tourism industry is working to bridge that gap, opening up Native lands and leading hikes, cycling tours, and multi-day trips that explore their histories. On October 14, the U.S. government will recognize 573 indigenous tribes and Canada will observe 634 First Nations, as well as Métis and Inuit communities, for Indigenous Peoples' Day. With Native American Heritage Month and both U.S. and Canadian Thanksgivings also coming up, now's the time to reflect on those stories and engage with the living cultures of the present.
Tour Ute Mountain Ute Tribal Park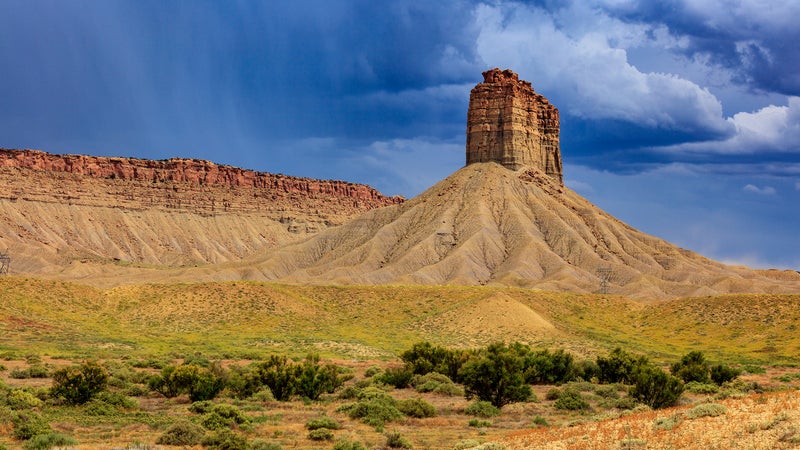 Towaoc, Colorado
In the far southwestern corner of Colorado, beyond Mesa Verde and just before the Four Corners Monument, the Ute Mountain Ute Tribal Park spans 125,000 acres of high desert. Throughout history the land has been occupied by Ancestral Puebloans, Fremonts, Utes, pioneers, and ranchers, all of whom left their mark. The Weeminuche Band, or Ute Mountain Utes, has owned the land for more than four decades, and tribal members lead interpretive tours (no self-guided hikes are allowed) that weave their expert knowledge about Ute culture into explanations of the sites. Half-day visits (from $30) explore Ute pictographs, Ancestral Pueblo petroglyphs, surface ruins, and unique geologic formations. Other adventurous options include longer hikes and ladder climbs to cliff dwellings carved into canyon walls. Those wanting to stay overnight can book a cabin or primitive campsite in the park (from $15).
Bike with Clear Paths Cycling Tours
Winnipeg, Manitoba
Located in Treaty One Territory, a designation established in a binding agreement between Britain and indigenous peoples in the 1800s, the city of Winnipeg is home to a rich Métis heritage and 92,810 current residents who identify as indigenous—that's more than any other urban area in Canada. In recent years, Inuit, Métis, and First Nations voices have become essential to the prairie city's identity and resurgence. Adrian Alphonso, of Anishinabe First Nation and Guyanese descent, founded Clear Paths Cycling to get Winnipeg's native residents excited about biking. These days he teams up with Justin Bear L'Arrivee and other community members to lead bike tours for locals and tourists that highlight significant artistic and historic sites to honor reconciliation, the practice of establishing and maintaining a mutually respectful relationship between these communities and nonindigenous peoples. The routes often trace the infinity symbol of the Métis flag and stop at important points such as the Niimaamaa sculpture at the Forks, a statue of Métis leader and father of Manitoba Louis Riel, and public art displays at Upper Fort Garry.
Visit the Arctic with Tundra North Tours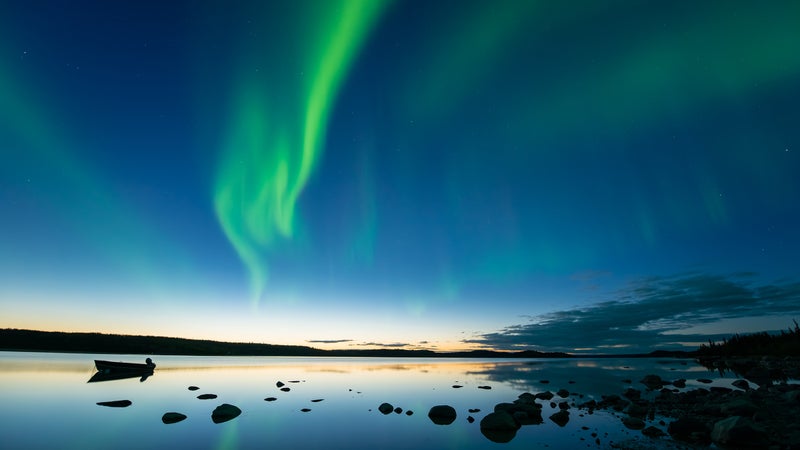 Inuvik, Northwest Territories
In Canada's Northwest Territories, Tundra North Tours guides adventurers into the Arctic wilderness out of its base in Inuvik, 125 miles above the Arctic Circle. Owned and operated by Kylik Kisoun Taylor, of Inuvialuit, Gwitch'in, and Scandinavian descent, the company runs tours that last anywhere from two hours to nine days and include everything from herding 3,000 reindeer by snowmobile and camping on the tundra to driving the Dempster Highway into the Arctic Circle (from $75). While visitors will get the most cultural bang for their buck on guided excursions, the company also rents bikes, canoes, kayaks, fishing gear, and even snowmobiles for independent use.
Explore the Everglades with Buffalo Tiger Airboat Tours
Miami, Florida
Florida's Everglades are synonymous with alligators and rare birds, grass rivers and airboat adventures. Few realize that people have inhabited the region for at least 10,000 years, having migrated here before it became a part of the United States. Today there are more than 600 tribal members who live across three reservations in its wetlands. Buffalo Tiger Airboat Tours, founded by Miccosukee chief and elected chairman William "Buffalo" Tiger, runs standard and private airboat tours (from $25) that share ancient and more recent history of a people who hid in the Everglades to survive after refusing to surrender during the Indian Wars of the 1800s.
Hike, Ride, and Fish with Blackfeet Outfitters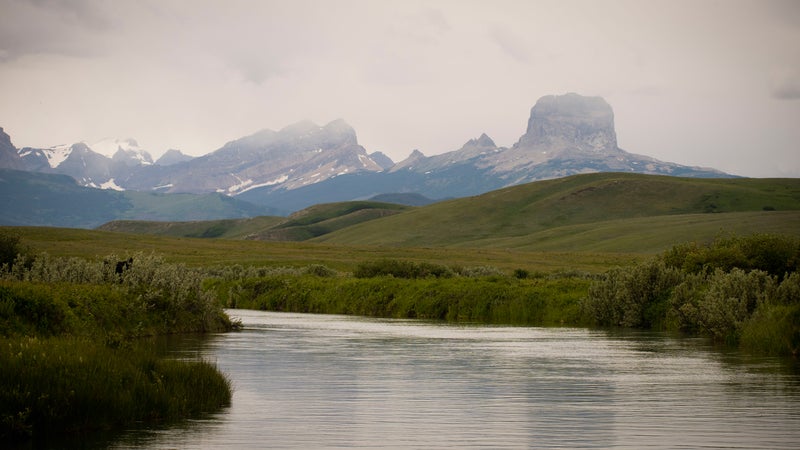 Great Falls, Montana
Since 2007, Blackfeet Outfitters and Blackfeet tribal member Alger Swingley have been guiding backcountry hunting, hiking, horseback, and fishing adventures on the Blackfeet Indian Reservation, in Helena-Lewis and Clark National Forest, and in the Badger–Two Medicine area and game habitat of central Montana. This wilderness—the ancestral homeland of the Blackfeet Indians—is sanctuary to an abundance of wildlife, including wolves, wolverines, grizzly bears, mountain goats, and cutthroat trout. Full-service trips (from $575) provide historical and cultural insights but also share indigenous values about wilderness ethics and the preservation of Montana's natural resources.
Visit Wind River Wild Horse Sanctuary
Lander, Wyoming
Just outside Lander, a gateway town to some of the best climbing and backpacking in the state, the Wind River Wild Horse Sanctuary offers a different take on this slice of central Wyoming. A partnership with the BLM, and the only operation of its kind housed on a reservation and run by Native Americans, Wind River Wild Horse Sanctuary provides a long-term home to mustangs that have been deemed unadoptable. As part of its education mission, the Oldham family guides public tours of the ranch ($35) and has built a visitor-center museum that offers insights into the significance of equines to Native Americans throughout the Plains and Mountain West.
Snorkel with Anelakai Adventures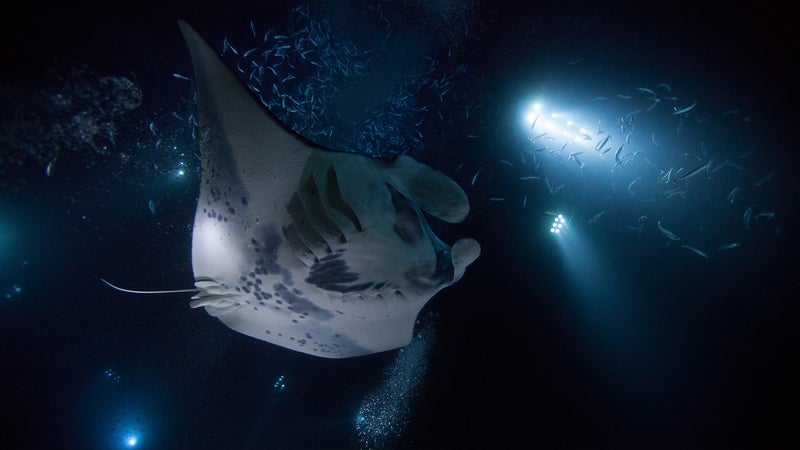 Kailua-Kona, Hawaii
Manta rays—those 3,000-pound giants—are revered in Native Hawaiian culture and even celebrated in the Kumulipo, a creation chant. Off the coast of Kailua-Kona, on the western edge of the Island of Hawaii (or Big Island), tourists don snorkels and watch the resident rays' nighttime feeding routines under LED lights. With Anelakai Adventures, led by Hawaiian waterman Iko, the experience becomes more eco-friendly and culturally relevant. In keeping with the island's Pono Pledge, a call to travel righteously and honor Hawaiian values, small groups can ditch the typical motorboats for human power, paddling a double-hull canoe while guides share stories of the island's traditional ways (from $109).
Search for Grizzlies, Whales, and Eagles with Sea Wolf Adventures
Port McNeil, British Columbia
Starting from the wild north coast of Vancouver Island, Sea Wolf Adventures leads wildlife-viewing and cultural tours along the waterways of the Great Bear Rainforest, a 14-million-acre reserve filled with 250 miles of coastline (from $189). Owner Mike Willie, a member of the Musgamakw Dzawada'enuxw First Nation, grew up in the remote Kingcome Inlet, among the glacier-cut fjords of British Columbia's western coast. On journeys into First Nations territories and ancestral homelands, Willie and his team of First Nations guides share an indigenous interpretation of the landscape while pointing out eagles, grizzlies, orcas, and the sites of ancient villages.
Corrections:
(10/08/2021) A previous version of this article stated the U.S. government recognizes 566 tribes. We regret this error.
Lead Photo: Alan Rogers/AP