The 16-Year-Old Changing the World by Spreading Joy
After a trip to Kilimanjaro with her father, Lilliana Libecki wanted to create a new way to give back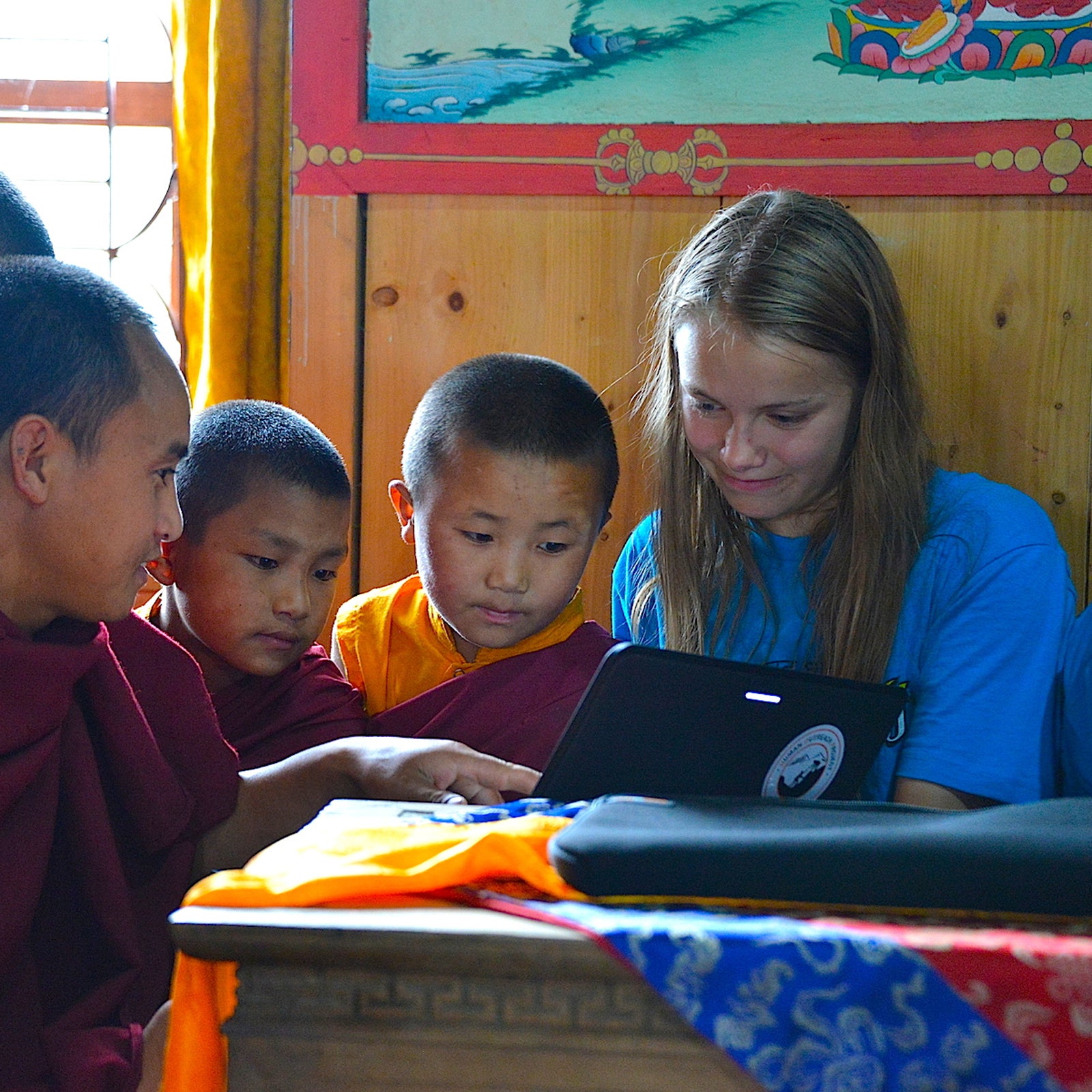 Heading out the door? Read this article on the new Outside+ app available now on iOS devices for members! Download the app.
Most 16-year-olds have not traveled to over 20 countries and all seven continents, skied in Antarctica, climbed Kilimanjaro, summited peaks in Peru and Nepal, been to Mount Everest Base Camp, received a grant from the American Alpine Club, founded a nonprofit, or spearheaded six humanitarian expeditions to remote corners of the globe. Most 16-year-olds are not Lilliana Libecki.
Since Lilliana was in kindergarten, she'd been telling her father, Mike Libecki—an accomplished mountaineer, expeditionist, and National Geographic Explorer—that she wanted to ski with penguins. Once Lilliana turned nine, Mike decided it was time they start training. Together, near their home in Utah, the father-daughter duo practiced backcountry skiing and avalanche and crevasse training. When she was 11, they went on a three-week ski expedition in Antarctica. "It's a big deal," says her father. "Sixty-mile-an-hour winds, crevasses, roped up, harness, real deal—not just dad-daughter, but she has to be a partner out there." 
Mike has been on 87 expeditions and counting to more than 100 countries, bagging first ascents of mountains in exotic locations, often solo. Those experiences as an explorer and mountaineer shape his model for parenting. "Everything that goes into the equation of an expedition—the planning, the preparation, the persistence, the discipline—that relates to every part of life," says Mike. Most of all, he wanted his life to serve as an example for his daughter to pursue her passions.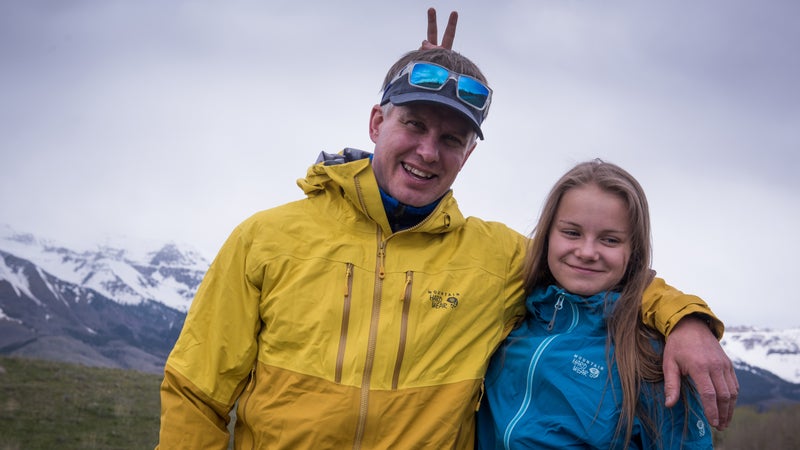 And she found her passion on an expedition to Tanzania in 2015, when she was 12. After summiting Kilimanjaro, Lilliana, her dad, and the rest of the team worked on a give-back project for rural communities in Boma Ng'ombe, Tanzania. They helped build two schools, two churches, and an orphanage and provided shoes and socks, solar power, and computers. The experience was moving for Lilliana, and she wanted to do more.  
When they returned stateside, Mike created a 501(c)3 nonprofit organization, with Lilliana as the president, Mike as vice president, and Lilliana's grandmother, aunt, and uncles as board members. The Joyineering Fund was born. "Joyineering is the act of bringing joy to our Mother Earth in all possible ways," says Lilliana. 
Since its founding, the fund has raised more than $500,000 for its projects. The organization raises money through donations, grant applications, and sponsorships from companies like Clif Bar, Dell Computers, GoalZero, and more. 
The Libecki family, along with a crew from sponsoring companies, ventures to underserved, remote communities to provide basic necessities that much of the world takes for granted—shoes, socks, clean water, electricity, and education. "I know I may not be able to make the biggest difference in the world and change the world," says Lilliana, "but I might be able to change their world."
A key component of the Joyineering Fund is sustainability, giving people the tools and knowledge to continue the work. In the summer of 2018, a group from the organization traveled to Jhamtse Gatsal, a remote community in Arunachal Pradesh, India. It installed solar panels and lighting in the school buildings and provided computers and an internet connection for 90 orphaned children who live there. It was perhaps the fund's most impactful expedition to date. Fourteen of the students there have since gone on to university—the first ever from the community to do so. For those kids, internet access and computer literacy were the difference that helped them earn their way to higher education.
The Joyineering Fund has carried out one major humanitarian project per year: in Solukhumbu, Nepal, in 2016; Huaraz, Peru, in 2017; and Jhamtse Gatsal in 2018. Its current project is on the Philippine island of Palawan. Two new schools are currently being built there by locals, facilitated and funded by the Joyineers. The Libeckis are traveling to Palawan this summer to install solar panels and computer labs. As the organization grows in resources and experience, Lilliana hopes to fund two undertakings each year, already eyeing projects in Ecuador, Guatemala, Lebanon, and Greenland. 
The Libeckis always incorporate a secondary adventure component to their work. On the Nepal expedition, after the humanitarian work, they summited 18,500-foot Kala Patar. In Peru, they scaled 18,100-foot Mount Ishinca. In India, they trekked through peaks on the edge of the Himalayas. And in the Philippines, they have their sights set on Mount Cleopatra.
Looking ahead, Lilliana wants "to continue to do trips and Joyineering and going to remote locations in the world and help out as much as I can." Her hope is that these efforts will also make it completely ordinary for people to ask themselves, "How can I do more?"