Sacred Native American Sites Are Not Your Playgrounds
Some of the places most sought after by recreationists are also culturally, spiritually or economically vital to tribes. We need to honor that.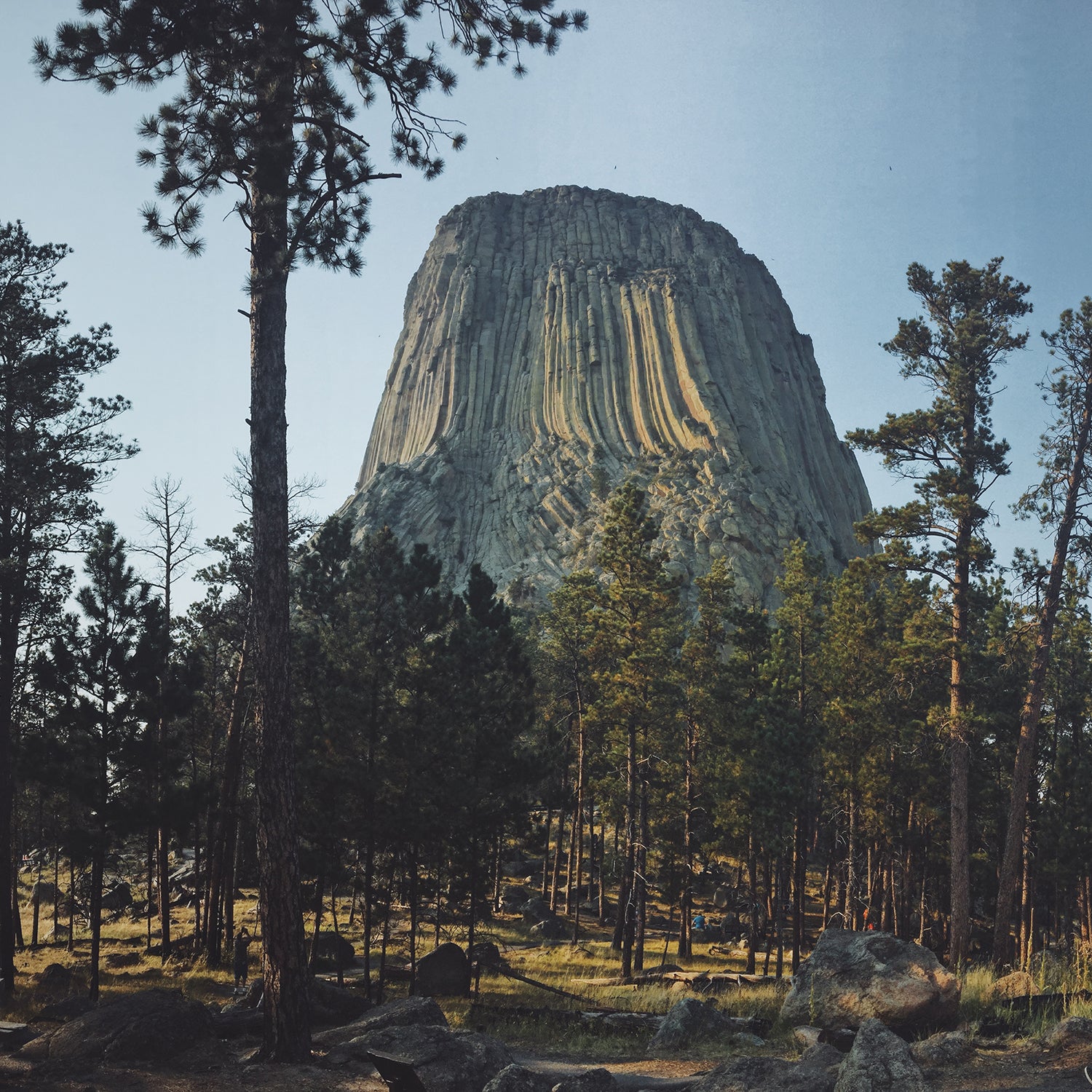 Heading out the door? Read this article on the new Outside+ app available now on iOS devices for members! Download the app.
Deep in the Grand Canyon, on land that Havasupai Native Americans have called home for generations, is a place known as Beaver Falls. It's an unimaginative name for an otherworldly landscape, where turquoise water tumbles over a series of terraces gouged into red desert walls. To legally reach the falls, you have to pay the Havasupai $140, hike ten miles to the tribe's campground, then hike an additional four miles to the waterfall. The camping and hiking permits are one of the tribe's few sources of revenue, and help ensure that Beaver Falls stays protected.
Some Grand Canyon river runners, however, circumvent the permit system by hiking upstream from the river, without paying the Havasupai. In response, the Havasupai now station a ranger where their land meets National Park Service land, asking river runners to fork over $44 or else return to their rafts.
It's a fairly simple request, but some river runners are so upset they've begun circulating an obscure document disputing the park's boundary, suggesting that rafters can freely hike to the falls despite the Havasupai's wishes.
The dispute illustrates a growing issue: some of the places most sought after by recreationists are also culturally, spiritually, and/or economically vital to Native American tribes. As more people take to these lands to hike, bike, climb, ski, paddle, or camp, respect for indigenous values sometimes fades. In Wyoming's Devils Tower National Monument, for instance, an increasing number of climbers are choosing to ignore a voluntary June climbing ban that's been in place for more than 20 years to allow local tribes to hold ceremonies at the site. Roughly 373 climbers scaled Bear Lodge (the Lakota name for Devils Tower) in June 2017, compared to 167 in 1995.
Some sacred places are strictly off-limits to non-indigenous folks. But more often, Native Americans are happy to share their traditional homelands if recreationists respect the cultural heritage of the places we play. Here's how.
Check Your Entitlement
Every year, Waylon Black Crow Sr., a member of the Oglala Lakota Tribe, helps lead a 500-mile Sacred Hoop run around the Black Hills. Runners fast during the day and spend each night eating, praying, and sleeping at a different landmark, including Bear Lodge. "Every place we stop is a rock," Black Crow says. "Those rocks represent grandfathers. So when people climb Bear Lodge it's like they're climbing one of our grandfathers and it's disrespectful… It would be like climbing a big old cross. They wouldn't climb that."
Black Crow would prefer that climbers avoid Bear Lodge at all times, but given that tribal leaders agreed to a ban only during the month of June, he knows that's unrealistic. Still, Black Crow points out that the Oglala Lakota were granted Bear Lodge through an 1851 treaty, and the U.S. later violated that treaty, forcing the tribe onto a reservation. Honoring the June ban and other tribal requests is a small way to acknowledge Native people's past, Black Crow says—and honor their modern rights.
Hire a Native Guide
Lyle Balenquah is a Hopi archeologist and river guide who spends a lot of time in Utah's Bears Ears National Monument. Compared to many other national parks and monuments, Bears Ears is relatively unregulated, with few rangers to protect its diverse archaeological sites. That's why Balenquah thinks "there has to be increased public education about why this area matters to so many people. It's incumbent on visitors to learn about the place." The best way to do that is to hire a Native guide, Balenquah says. If that isn't feasible, at least visit a local museum or read up on the region's cultural heritage before canyoneering, rafting, or climbing there.
Recognize the Limits of Modern Boundaries
Earlier this year, the Trump Administration shrunk Bears Ears by 85 percent. That means large swaths of land rich with cultural resources are no longer protected as a national monument. Yet Balenquah says that doesn't make them any less worthy of respect. Modern boundaries often don't reflect a place's full cultural history. "To say that there's only a handful of areas that deserve special attention does a disservice to the cultural history of this whole landscape," he says. "There's no specific area… it's all important."
Know Whose House You're In
To Evon Peter, a Neetsaii Gwich'in and Koyukon from Arctic Village and vice chancellor at the University of Alaska Fairbanks, the outdoors is home. "We have thousands of years of relationship with the land," he says. "Our ancestors are literally in the land itself. You wouldn't show up at somebody's house, open the fridge, grab a beer, sit on their couch, and turn on the TV." Yet a surprising number of people who visit the Arctic National Wildlife Refuge and other remote Alaskan landscapes fail to engage with a single Native person, Peter says. "If you really want to be a trailblazer, reach out to local tribal offices and let people know where you're going."
Be Reverential 
Modern outdoor culture often regards climbing mountains or notching first ascents as a kind of conquering, while Native people are more likely to "go out onto the land with this reverence," Peter explains. "It's where we go to pray." Bringing that reverence into your own outdoor pursuits is a small way to show respect to the people who were there first.
Use the Right Name
"It's kind of ludicrous," says Peter, "when a place already has a name and a person comes in and tells you it should have a different name." So when indigenous people say that the mountain you're climbing is Denali, for example, not McKinley, Peter has one piece of advice: listen to them.
Support Indigenous Activism
Renae Yellowhorse's connection to the Grand Canyon runs deep. Her ancestors hid out there when other Diné (Navajo) people were forced into internment, and many of the songs and healing chants of her people come directly from the canyon. Plus, she says, "our oral history states that life begins where the waters of the Colorado River and the Little Colorado River come together."
For years, those life-giving waters were threatened by the massive Grand Canyon Escalade development, which would have brought tens of thousands of tourists a day to the sacred site. As an activist with the group Save the Confluence, Yellowhorse spent years convincing Navajo leaders to reject the development. In late 2017, she finally succeeded—thanks in part to people from around the world who sent 60,000 emails opposing the project in a five-day period.
Still, many sites in the Grand Canyon and elsewhere are still threatened. The best way to protect them, says Yellowhorse, is to support indigenous-led action. "We just ask people to stick with us. We need to work to preserve those areas so that threat will never happen again."
Be Joyful
Respecting a place's cultural heritage doesn't mean being somber all the time. On a recent Grand Canyon rafting trip with Native American youth, Yellowhorse realized that respect and joy can go hand in hand. "I remembered that it's ok to be joyful, to be funny, to laugh and have a good time," she says. "Because that's life."
Lead Photo: Jeff Finley/Unsplash