How the 5-Panel Hat Took Over the Running World
Look around any running event and you'll notice a sea of five-panel hats, the latest fashion trend to go viral in the endurance scene. What's behind its popularity?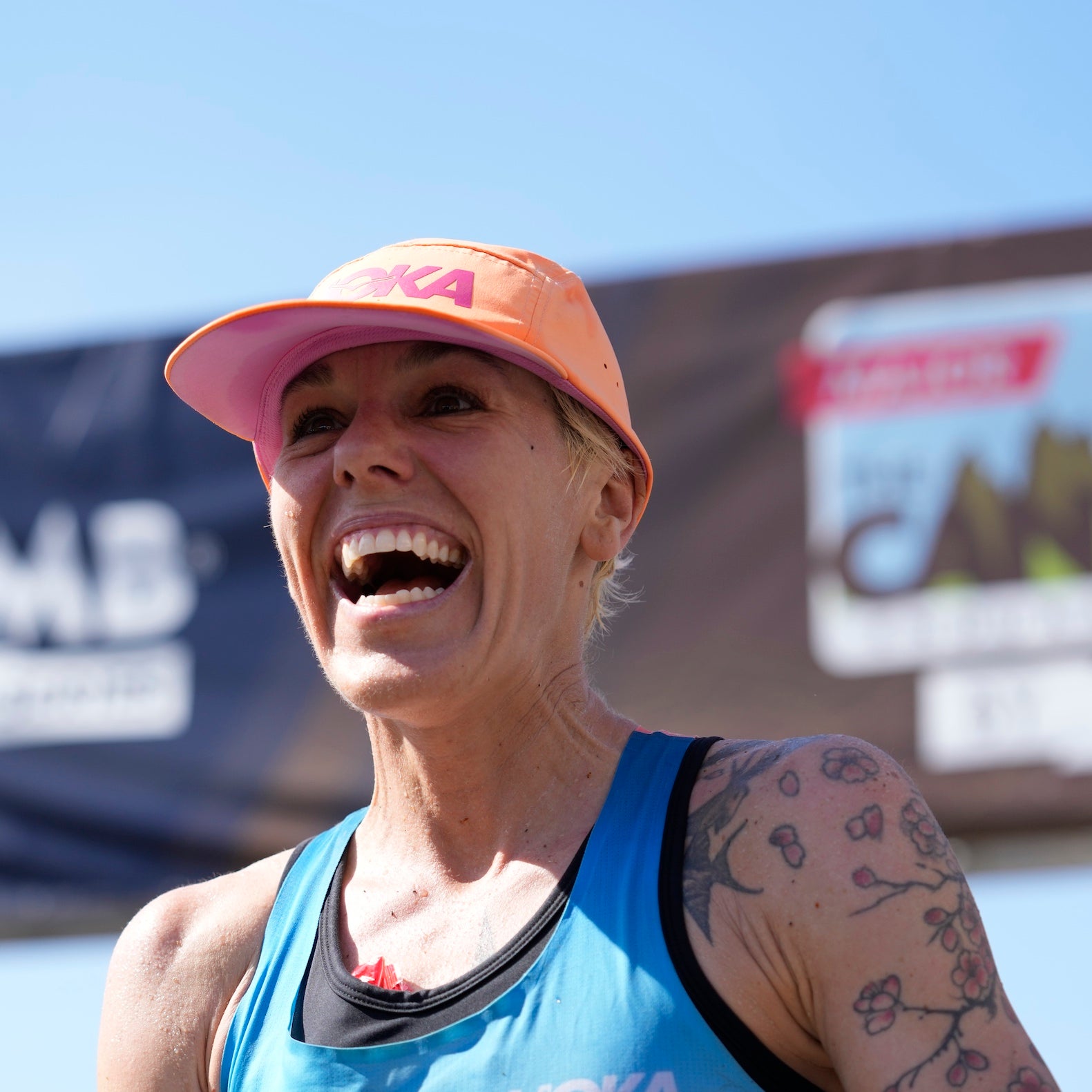 Patrick McDermott/Getty
Heading out the door? Read this article on the new Outside+ app available now on iOS devices for members! Download the app.
Once upon a time, hats had a pretty simple function. The objective: to block the sun by any means necessary, style be damned (to be fair, this is still the credo of many faithful hat users). But as needs, desires, and manufacturing processes evolved, this allowed for highly specific use cases involving cutting-edge fabrics. Now, you can find hats for fishing, tennis, even surfing. And, of course, hats for running.
Hats these days are designed to block the sun, create air flow, wick moisture, and look good too. Enter the five-panel.
Throw a rock at a running event and it is likely you'll hit someone in a five-panel (note: We do not condone throwing rocks at running events). Of course, trends come and go and runners often glom onto a particular look before the newest trend comes along (see: sweatbands). But the five-panel hat has enjoyed a relatively long run at the top atop the heads of runners. Is this pervasiveness a passing phase, or has the five-panel hit that hallowed sweet spot between functionality and style?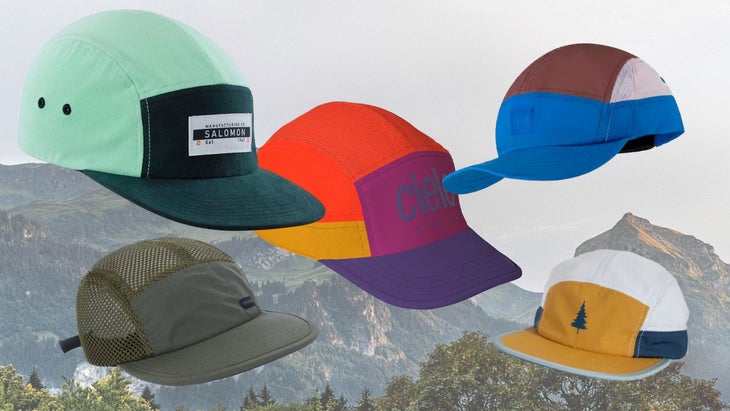 The Origins of the Five-Panel Craze
"Paneling" in a hat refers to the different pieces of fabric that are stitched together to comprise the crown of the hat. So a six-panel hat has six triangular pieces that all join at the very top of the hat. A one-panel hat is formed from a single piece of fabric. A five-panel hat typically has panels that are shaped to fit on specific regions of the head, often creating a closer fit.
Where did the five-panel hat come from? Admittedly, its origins are muddy at best, with several corners of various industries claiming responsibility for the trend. Some sources refer to early nautical and military use. Others reference courier boys who would wear something akin to five-panel hats during their shift in the early 20th century. Despite the opaque sourcing of the hat's earliest days, it's widely accepted that streetwear culture brought five-panels into vogue beginning in the late 1980s, with skate and hip-hop circles and companies beginning to offer five-panels.
RELATED: How the Outdoors Influence High Fashion
Patagonia's 1990 Duckbill Cap was also an O.G. in the space for outdoorsy folks who appreciated the crushable design and breathable mesh. In 2004, the popular New York City-based brand Supreme introduced a store in Los Angeles, and skateboarders were seen wearing their five-panel hats, which sent waves through the fashion industry. In 2014, the Canadian brand Ciele popped onto the scene with bright, multi-colored, lightweight, durable, UPF protective five-panels made specifically for running.
"Ciele definitely had a huge impact on the industry," explained Sean Van Horn, a PR professional for outdoor brands, former specialty run store manager, and experienced mountain athlete. He's watched the five-panel explosion unfold in real time from all angles of the sport, and he credits Ciele with really modernizing the look for the performance-oriented. However nothing could have predicted the current ubiquity of the style in the running world.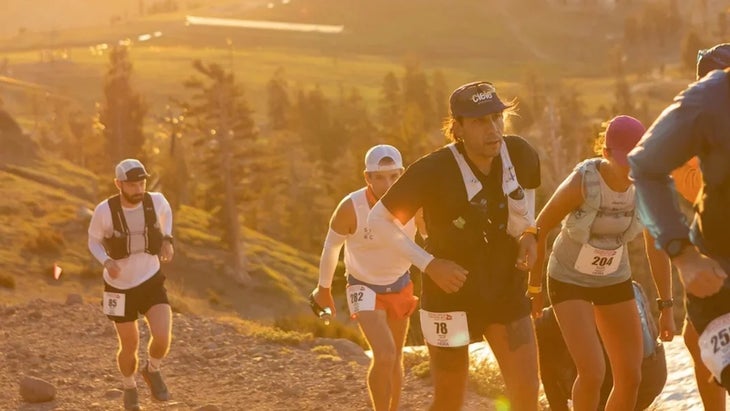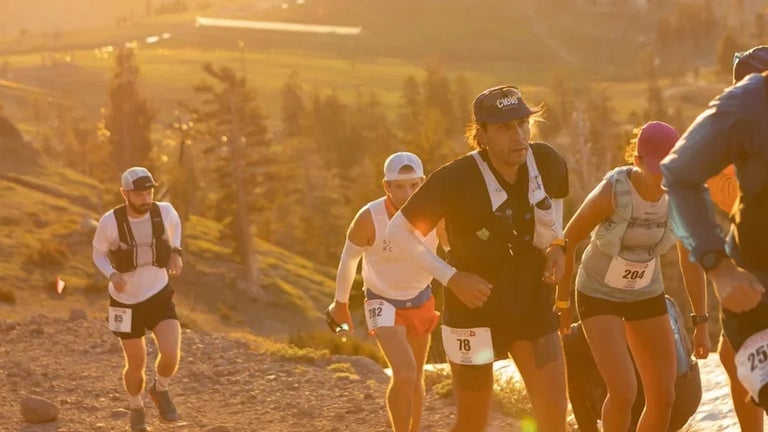 Five-Panel Hat: Functionality
What is it about the five-panel that appeals to runners? The fit is surely a factor. A shallower depth results in the hat staying secure, whether it is from a strong gust of wind or an unseen branch. But the real innovation is in the modularity. Antonieta Fornino, the design manager at BUFF, a brand that specializes in neck and head accessories including the five-panel Go Cap, mentioned the mix-and-match ability of this style as a huge technical advantage.
"These caps make it really easy to make whatever version you want, whether it is a mono-material or multi-material," noted Fornino. "You can include different panels easily, like mesh or fabrics that are a little bit more breathable. You can do many things with this shape."
On a typical six-panel baseball cap with matching triangles, it would be strange to have some made of mesh and others made of nylon, for example. There would be no rhyme or reason to such a design, as the triangles are all equally spaced around the head from the top down. But a five-panel offers a front-to-back flow that can be reconfigured depending on what one wants to achieve. The front panel can be made of a moisture-wicking material while the side panels can be made of mesh or feature laser cut holes to promote airflow. The horizontal symmetry contributes to the functionality.
The brim, too, allows for creative design choices. As Fornino and her team worked on a new five-panel Speed Cap design to launch in the Spring of 2024, they opted to go with a stiffer and slightly curved brim based on feedback from runners. The balance between a packable brim and one that will remain secure at speed is a matter of preference. Patagonia's Duckbill is fairly floppy, whereas Topo Design's Global Hat operates at a happy medium, with modest pliability that tends to keep its shape.
The stretch nylon front panel on the Global Hat combined with the mesh paneling above and on the sides makes it a super breathable option for a wide variety of pursuits. I asked Jedd Rose, the cofounder and president of Topo Designs, about the thought process behind the brim design.
"We wanted to make sure that it was lightweight, breathable, and packable and could work for the outdoors as well as travel," said Rose. "So we ended up combining a few fabrics and switched the more traditional bill material to a flexible yet sturdy foam that can be packed but still holds its shape well."
Like Fornino, Rose appreciates the multifaceted nature of the five-panel. "It lends itself to be versatile and adapt to multiple fabrics and materials," said Rose, "so it's easy to mix and match, and go heavier or lighter depending on the model."
Five-Panel Hat: Style
A hat is a public display of identity; it's often the first thing you notice about someone. All of the technical advances in the world wouldn't lead to a five-panel hat takeover unless they also happen to give off the vibe that the wearer intends. If you want to convey to the world that you love to run but your hat is telling people "I'm on safari," that might not be the optimal style choice.
"We saw a lot of fashion-forward runners sporting Ciele hats at first, and then it spread out to the broader industry," explained Van Horn. "These hats help to signify that you are a runner. If someone is wearing a Ciele hat you know that they pound the pavement."
Ciele has also brought variety into its line-up so that runners don't have to go with a one-size-fits-all approach. For my small noggin, the ALZcap, with a 56.5 centimeter circumference and extra low profile, is perfect, though one has to be willing to spend a pretty penny on headwear. The typical Ciele hat runs between $40 to $55, but race caps in the Elite line will run you up to $85.
For a cap intended for one activity, that is quite an investment, but it is no coincidence that the popularity of five-panels has also dovetailed with the rise in running-inspired streetwear. It turns out running hats can also be used for every activity, and a steeper price point can be more palatable if, like me, you wear a hat every day.
"The outdoor sports space has never been more willing to blur the lines between traditional and trend and lifestyle, so it makes sense that the five-panel hat sits perfectly in that intersection," said Rose. "The fact that it began as an outdoor silhouette and then became a go-to in the lifestyle and street space makes it a perfect trend right now."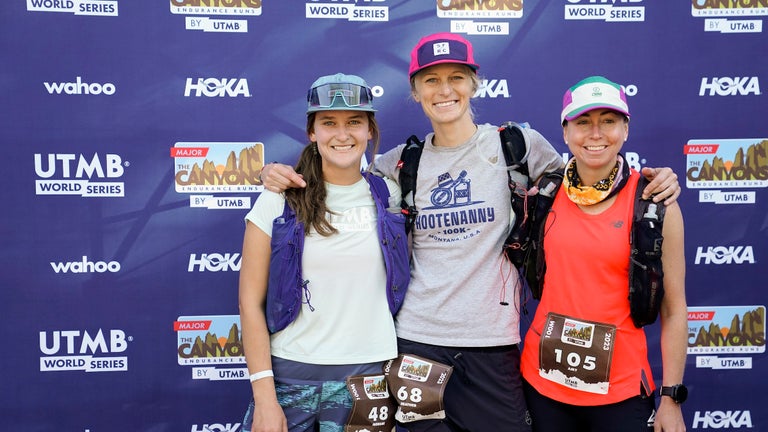 The Future Is Circularity
Of course, when something is a trend, that means the next iteration could be right around the corner. Bucket hats have increasingly shown up in the trail and ultra scene, though they haven't quite disrupted the five-panel market. The visor has always been a steady presence on the running scene, too, with a temporary spike after #teamvisor U.S.A. won last year's World Mountain and Trail Running Championships. Visors certainly have performance chops, even though it can make the wearer look like a college football coach.
When I asked Fornino what she sees as next, she pointed not to design but to the production chain. "Something I am sure is going to happen is that sustainability is going to change headwear," said Fornino. "It's not only about having a recycled visor material, it's about looking at how we can simplify the structure and the ingredients that are used in a cap so that they can be easily reusable and recyclable and have circularity at the heart."
RELATED: The Best Summer Running Gear Made of Recycled Materials
For those seeking a recyclable running hat, Swedish brand Houdini has centered circularity in its production, and the Daybreak and C9 caps, though not five-panels, have technical chops and won't end up in any landfills.
When I asked Rose about what is next, he hinted at some even lighter and more packable designs in Topo's future, but also paused to appreciate the classics. "At the end of the day, it's hard to beat that old bait shop cap that's been floating in the trunk for ages, so those are always an inspiration to us as well," said Rose. You heard it here first: the bait shop inspired, circularly-designed five-panel hat might just be the next big thing in performance headwear.
Lead Photo: Patrick McDermott/Getty