Ironman's Big Bet On Trail Running
Why the global triathlon giant opted to go all-in on a niche sport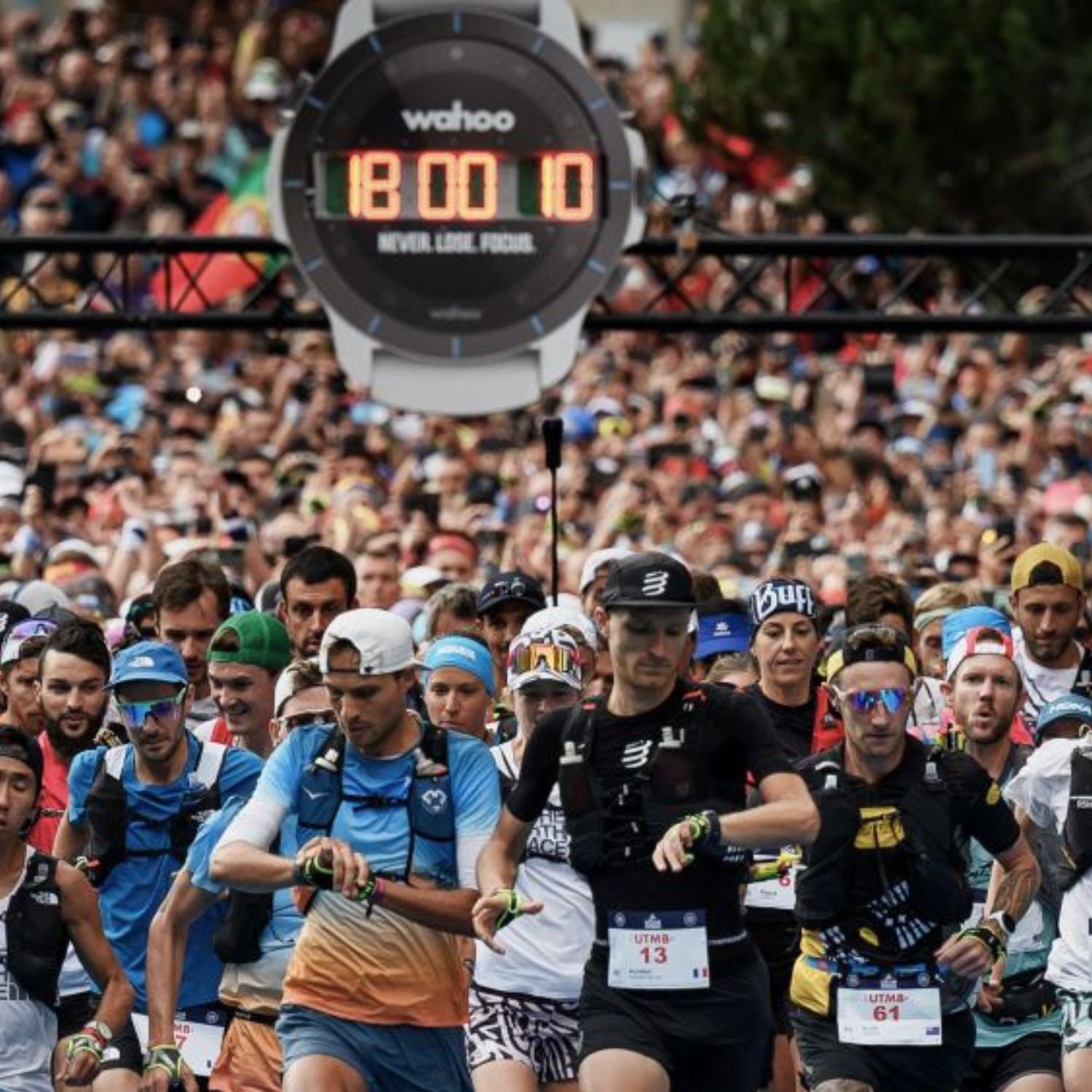 Jeff Pachoud/AFP/Getty
Heading out the door? Read this article on the new Outside+ app available now on iOS devices for members! Download the app.
When the news broke in May 2021 that Ironman and UTMB were joining forces, the small corner of the internet that hosts the trail running community nearly lost its collective mind. Skeptics lamented the end of trail running's eccentric, community-centric culture, while optimists celebrated the likelihood of better race organization, standardized rules, and real prize money. But nearly all of the hot takes missed the larger point entirely: Ironman, the largest operator of mass sporting events in the world, just went all-in on trail running? WHAT?!
Following his experience at Western States 100, David Roche made the argument that more corporate investment is good for the sport, especially in the long term. To paraphrase, trail running is evolving real-time as brands collectively invest millions of dollars each year. This added money is good for the sport, helping reach a wider audience and bringing in opportunities for everyone.
But IRONMAN's bet on trail running wasn't just a small, linear step forward. Much the opposite, actually. Already owning ultras in Australia and New Zealand, Ironman could have continued to invest incrementally, but instead opened up their pocketbook and bought the farm. This spring they rolled out an unprecedented suite of 25 races, spanning the globe from France to Thailand, China, Wales, Slovenia, Mexico, and Sweden. Crowned the UTMB World Series, it became, by far, the biggest race series in the sport's history, almost overnight.
Which leaves a  Mont Blanc-sized question: what did they know that the rest of us didn't? Catherine Poletti, UTMB President and Founder, and Andrew Messick, CEO of Ironman, presumably looked into their crystal ball and saw an opportunity too good to pass up. On the eve of the biggest race of the year in Chamonix, they opened up about the newly minted partnership and their bet on the future of the sport.
What The Data Says
"The data is pretty clear," said Messick, "trail running has had double digit year-over-year growth in every continent for more than a decade." The reason behind this? Trail running offers something everyone needs right now: freedom. In a world more and more crowded every day, Messick wants to capitalize on our collective need for an escape. "Trail running looks identical to triathlons 30 years ago. Lots of races and events created by small groups of very passionate people, but most of these people don't want the risk or work of scaling up. The natural step is being acquired by a company like ours."
World Athletics reports that trail running has grown 15% year over year since the mid-90s, estimating that around 20 million people ran on trails this year. COVID is driving an even larger surge in the last couple years, which shows no signs of slowly down. There are roughly 3,600 organized races annually, most of which are run by small, local groups, with nearly 2 million race participants in total.
From a business perspective, the racing industry is built on fixed costs, says Messick. "There are clear prices for pulling permits, closing roads, and setting up aids, which we know well. Once you've paid these, the cost to add each additional athlete is low and the variable margin high." IRONMAN mastered this math en route to becoming the largest race production company in the world.
Growth Requires Capital
When it comes to costs, racing is similar to retail. Opening a new store is capital intensive, so you need a plan to bring in customers quickly. That tenant is the heart of this partnership. "We work well together because we have different skill sets, but the same goals and values," said Messick. "Our experience with triathlons gives us a framework for rolling out new events, and their connection to the community guarantees we reach large audiences and bring in a lot of participants."
Heading into 2020, UTMB had 10,000 spots for 32,000 applicants at their flagship race series in Chamonix, France. This might sound like a problem, but for Poletti and Messick, it was a huge opportunity. UTMB knew it had the ability to create sky-high demand, and Ironman had the firepower to create ample supply. "COVID gave us time to think about what the future could be. UTMB was known around the world, but we had to find a way to export it to all the other continents," said Poletti. "That's when we started talking with Ironman."
At the time, UTMB was still a small company without the resources to tackle such an ambitious goal. Ironman, on the other hand, was perhaps better equipped than any company in the world. "We were already working with Ironman through the Ultra Trail World Tour and knew we had the same vision of the future. We either could become partners or competitors, so it was an easy decision to work together," said Poletti.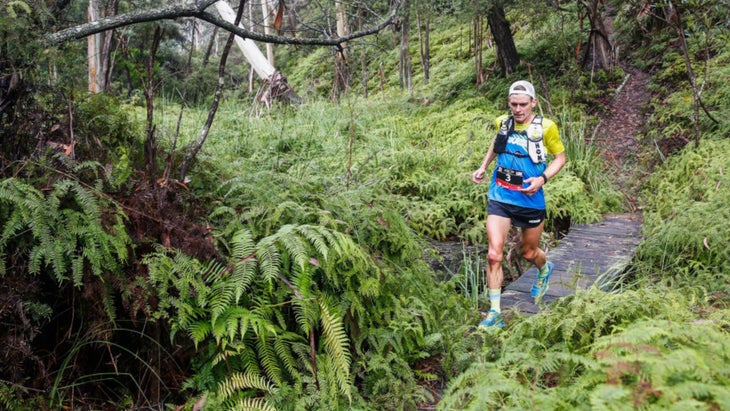 Simple Economics
"It's simple economics," said Messick, hinting at a threshold for profitability. "Ultra Trail Australia has over 8,000 runners across all races. Tarawera and Eiger each have 4,000. Lavaredo is closer to 6,000. Thousands of runners over multiple days is our sweet spot. We make sure all of our new races can scale to this." In the future, Poletti said that there might be 50 races or more under the UTMB umbrella.
While many companies have aspirations to scale exponentially, few try to do it overnight. To many in the trail community, the announcement of the World Series this spring came as a shock. The small sport isn't accustomed to quick, drastic changes from global players like Ironman. Behind the scenes, Messick and Poletti spent the winter purchasing races around the world, but to the general consumer, it happened all at once. This surprise rubbed many the wrong way, throwing a wrench in their summer racing plans.
But Ironman saw the change as necessary from a business perspective. "The idea was to establish a single qualification system to get to Chamonix" said Messick, "to do so we needed to move fast to provide a path. We risked losing customers to competitors if they didn't have a local way to qualify. Rolling out the series in 5 or 10 years wasn't an option for us, because it would ostracize too many people."
However, Messick admits it's a work in progress, with a lot of expansion left. "Right now we only have two races in the US and none in Canada. That's two of the most important running markets in the world. And no races in Japan, India, or Korea, either. With the demand we're already seeing, if we had 100 races in the series we'd probably fill them. It's not so much about the future as it is about today."
In those few words, Messick inadvertently showed his hand.  Ironman big bet wasn't predicated on the long term growth of trail running at all, but instead on a monopoly of the market today. With UTMB as a partner, they have the ability to drive both demand and supply. They don't need a quantum leap in the market cap to see a return on their investment if they can capture what already sits in front of them.
In her parting words, Poletti confirmed the notion. "This is the next generation of the sport. It's already happening today. We're unifying all of trail running under the banner of the UTMB World Series."
Lead Photo: Jeff Pachoud/AFP/Getty
Trending on Outside Online