'The Swine Republic,' 'Naked & Afraid,' and Other Media We Loved This Month
A collection of essays about agriculture and water pollution, the latest survival reality show, a podcast about clothing, the new 'Legend of Zelda' game, and more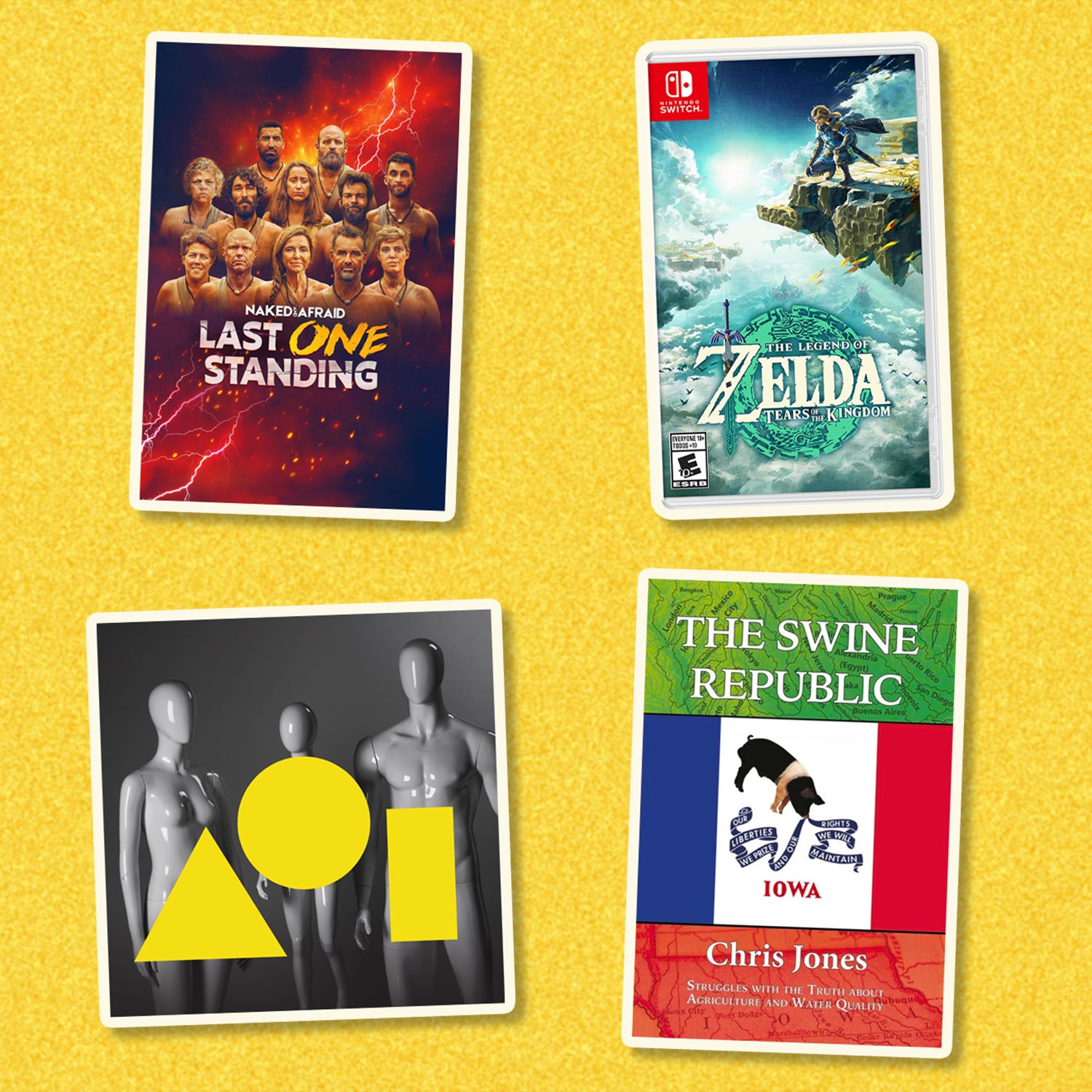 Courtesy the Publishers
Heading out the door? Read this article on the new Outside+ app available now on iOS devices for members! Download the app.
May was a big month for Outside editors. We released our biggest and most comprehensive gear guide ever and our yearly travel awards. We also published an excerpt from the new John Vaillant book, an account of the new Aquarius Trail bikepacking hut system in Utah, features about apple hunting and birding, and a story on a crazy-sounding idea to build a water pipe from the Pacific to Great Salt Lake. In our leisure time, we read about river pollution in Iowa, enjoyed some light-hearted romance novels, played the long-anticipated Zelda game, and caught up on some new films and series. Here's everything we loved this month.
The Swine Republic, by Chris Jones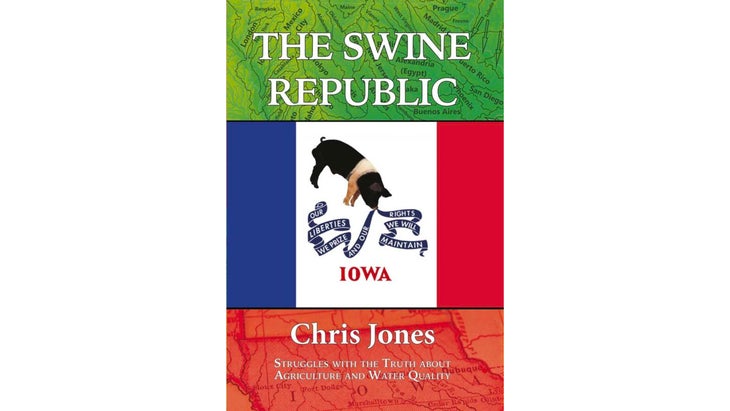 In this essay collection, environmental scientist Chris Jones plainly lays out how agriculture has degraded Iowa's water, pumping nitrate pollution into the Missouri and Mississippi Rivers and fueling the Gulf of Mexico's annual "dead zone." Armed with data, Jones illustrates how an excess concentration of livestock, fealty to corn ethanol production, and loss of wildlife habitat all contribute to the problem. And he does it in a way that everyday people can understand, for the purpose of inspiring them to demand better. As he told me in an interview, "Go out and look at a lake or stream by your house. Does it look the way you think it should look? And does it smell the way you think it should smell?… I always tell people, 'You don't need to believe me. Just go out and look for yourself.'"—Isabella Rosario, associate editor
Happy Place, by Emily Henry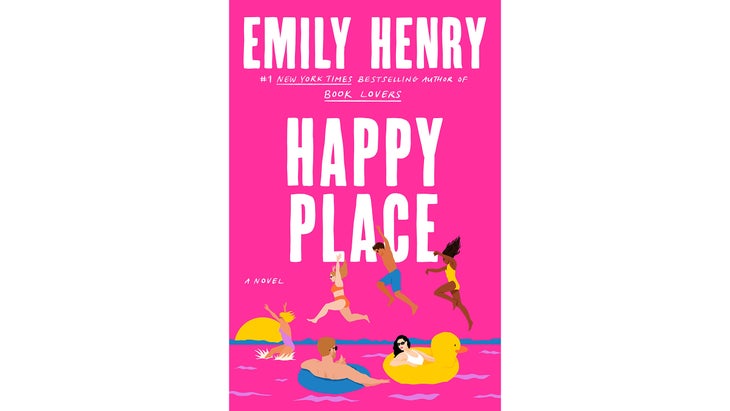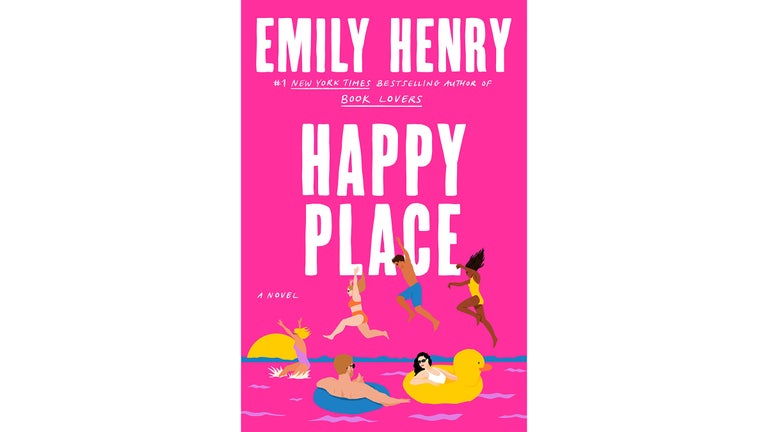 After having a baby during the pandemic, and given the politically charged flow of news and media over the last few years, my reading tastes have changed. I have now found myself devouring solely light-hearted, happy, and easy-reading romantic comedy novels. Think Reese's Book Club and You've Got Mail, not Fabio. And New York Times bestselling author Emily Henry writes some of the best. Her latest, Happy Place, was hotly anticipated by book lovers and my book-loving group of friends alike. An endearing take on beleaguered college sweethearts and how they navigate their way back together, the book is set in coastal Maine, which serves as an idyllic backdrop for a great summer beach (or backpacking) read.
Here are a couple other bonus recs for book lovers looking to escape reality with a sweet summer page-turner: Curtis Sittenfield's Romantic Comedy, Jasmine Guillory's Drunk on Love, Ashley Poston's The Dead Romantics, and Casey McQuiston's Red, White, and Royal Blue. —Katie Cruickshank, director, digital sales strategy
Articles of Interest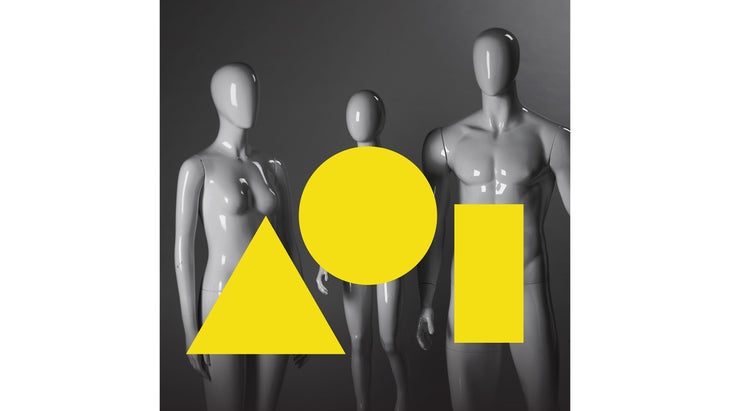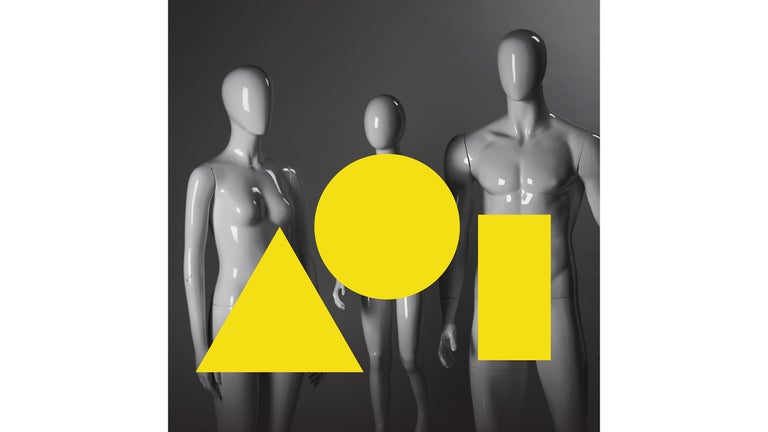 Avery Trufelman's podcast Articles of Interest definitely isn't new, but it's been through a few different iterations over the past several years. Last fall, Trufelman relaunched the podcast (tagline: "a show about what we wear") with a season devoted entirely to the preppy, "Ivy" aesthetic. Since then, more recent episodes have covered the history of the pointe shoe, a deep dive into the Clueless closet, and a look into the industry that audits garment factories. (Range!) You definitely don't have to be a fashion person to enjoy this show—if you have even a passing interest in clothing or cultural trends, there will be something here for you. And if you love it and want even more, Trufelman also puts some behind-the-scenes photos and bonus links on the show's Substack. —Molly Mirhashem, digital executive editor
The Legend of Zelda: Tears of the Kingdom
I've always viewed my interests in the outdoors and gaming as symbiotic. I attribute this largely to my early interest in the Legend of Zelda franchise—a game series based fundamentally on the spirit of exploration and connecting with nature. I grew up playing the old 2D Zelda games on NES and Game Boy, and while I've loved many of the 3D titles released in the decades since, I didn't feel that they achieved the same novel wonder of the original game, or the timeless perfection of classics like Link to the Past and Link's Awakening. That all changed when I first played Breath of the Wild a few years ago.
Breath of the Wild (2017) brought Zelda fully into open-world gameplay with a fantastic physics engine, novel abilities to experiment with, and a stunning rendering of the kingdom of Hyrule to run, glide, and climb around in. It was many new gamers' first interaction with the franchise, and an immediate favorite among long-time 3D Zelda fans. But it also felt true to the spirit of the original game, where the player was placed into a primitive open world and left to bump into overpowered enemies, discover well-hidden secrets, and solve puzzles throughout the map.
Tears of the Kingdom, released in May, is perhaps one of the most anticipated follow-ups of all time (certainly for me). I've only played a few hours so far, but I can confidently say that this game is wonderful. Tears takes everything that made its predecessor so great and adds new layers of creativity and discovery through experimental gameplay mechanics and a deeper world. Sometimes, I get excited about a game and quickly rack up hours playing through it. This new Zelda title, however, is an experience to be savored. I plan to take my time looking under every rock, climbing every mountain, talking to every villager, cooking every dish, and crafting every object until there's nothing left to do—or until the next installment comes out in 2029. —Jonathan Ver Steegh, digital production manager
Sam Now
This month, I watched the documentary Sam Now, by filmmaker Reed Harkness, and I can't stop recommending it to people. It begins when Reed, 18, picks up a camera and starts filming his younger half-brother Sam, who's 11. They are boisterous and funny and easy to like, filming everything from wordless visual gags to short movies. Three years in, Sam's mom disappears, abandoning Sam and his full brother, Jared. Her departure deeply affects the entire family. Reed, unflinching, keeps his camera trained on Sam, their father Randy, and the extended family for two and a half decades. The footage becomes a record of the way family trauma changes shape over the years, how it crystallizes and dissolves and reassembles again in surprising places and ways. In the process, you also watch Sam grow up—a non-fiction Boyhood, shot from the tender, generous perspective of a loving and protective older brother. It's a singular, thoughtful film that is well worth a watch. It's even streaming free on PBS right now, too. —Abigail Barronian, senior editor
Little Richard: I Am Everything
Sister Rosetta Tharpe came first, taking gospel out of the church, rocking the electric guitar; and influencing blues, soul, and rock artists—among them, Little Richard. Beyond that, let's please talk about all the artists that the brilliant, contradictory protagonist of the new documentary Little Richard: I Am Everything impacted. They are everywhere.
So much had conspired against him. Born in 1932, Richard grew up poor, one of 12 children, in Macon, Georgia. He was Black in the era of Emmett Till, and gay in a conservative place. One of his arms and one of his legs was shorter than the other. He somehow—I marvel—had 100 percent confidence, and stormed the music world.
Also coming from a gospel background, he juiced up the slow blues of the time, played (standing up) a percussive piano, and went absolutely nuts as a performer. Think of the Beatles and the Rolling Stones as forerunners of rock and roll? They revered and studied him.
Various performers, unfortunately, were more successful than Richard with his material. Though in one interview he professes to appreciate others' covers of his music, it is painful both to hear it diluted and see others gain from it. The film makes a resounding case for credit: Little Richard calls himself the architect of rock and roll, and he should.
There is also a delightful outdoors connection. In the 1999 film Mystery, Alaska, a local promoter arranges a demo match between a beloved town pond-hockey team and an NHL team. In one trick played on the bigwigs visiting Alaska, the pre-game national anthem is drawn out hilariously, as the pros assembled on the outdoor ice start to fidget and freeze, while the local players wait comfortably. That campy, elongated musical rendition was by Little Richard. —Alison Osius, senior editor
The Diplomat
From the first scene, I was enthralled by The Diplomat, an eight-episode Netflix series starring Keri Russell. Russell plays Kate Wyler, who is given the role of American diplomat to the UK, a job she considers cush after her experience in and knowledge of Afghanistan. But she is quickly thrown into tumult when a British warship is bombed and the prime minister begins to accuse various parties and insist on U.S. allegiance. Was it Russia? Iran? Many theories are batted around while Wyler races from one event in London and D.C. and then Paris in an attempt to determine the culprit. (And race she does—by the third episode, I felt exhausted watching her speed-walk from engagement to engagement.) In addition to the main plot, we learn that Wyler is being considered as a replacement for the standing vice president, who is expected to step down, and her life is complicated by fraught marital ties with her husband—a former ambassador himself who can't help but insert himself into political fray—and a burgeoning love interest with the British foreign secretary. The cast of characters were all endearing and solid, and I spent time wondering whether the life of a diplomat was indeed as stressful and fast-paced as is depicted. I can't wait for season two. —Tasha Zemke, associate managing editor
Naked & Afraid: Last One Standing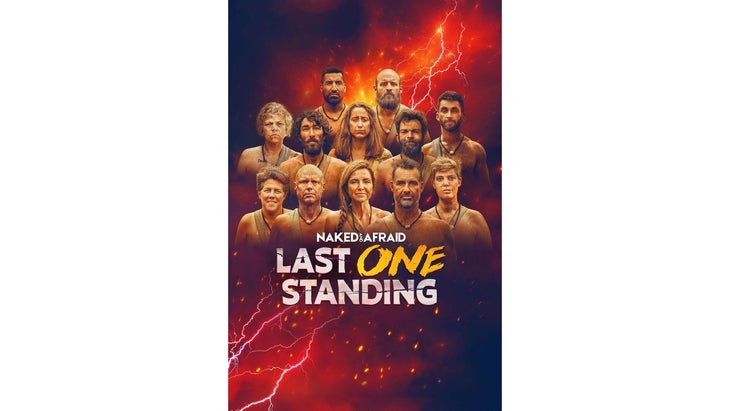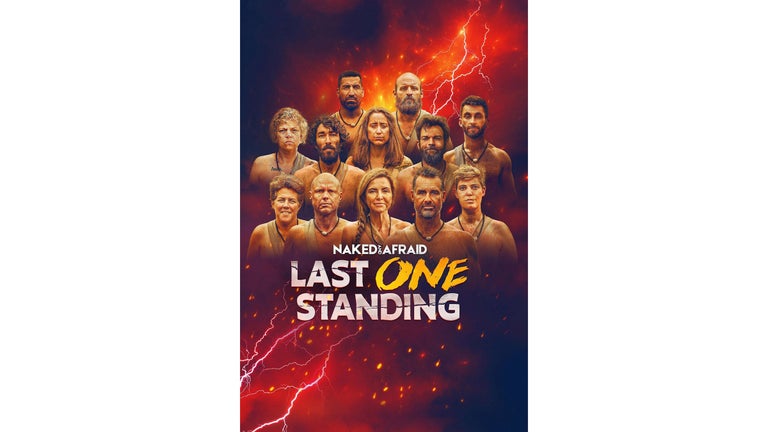 My weird fascination with survival shows continues with the latest iteration of Discovery Channel's Naked & Afraid, which is irresistible (to me). The franchise brought 12 of its winningest contestants back to South Africa for a winner-takes-all twist on the show's typical format, in which the teams just try to make it to the end of a predetermined time frame. To be crowned the Last One Standing (and win the nice fat $100K prize), the naked survivalists need to last 45 days in the punishing landscape while competing in periodic skills challenges, like making a fire-hardened four-pronged spear and finding hidden survival items in precarious places. We're only five episodes in, and four contestants have tapped out already (three for medical reasons) and the tensions are running high, with many competitors teaming up to snuff out frontrunner Jeff Zausch. If you're into survival shows, this one is juicy. And I don't care what anyone says: these people are all bad asses. —Kristin Hostetter, head of sustainability and contributing editor
Somebody Somewhere
I've been savoring episodes of Somebody Somewhere ever since I saw some fellow Midwesterners raving about the HBO dramedy on Twitter a few weeks ago. That is to say, I've only watched three episodes so far, and the show just finished its second season, so take my review with a grain of corn. The loosely autobiographical series follows Sam (Bridget Everett), a forty-something woman living in Manhattan, Kansas, as she mourns the loss of her sister and finds community with fellow social misfits in her conservative town. As someone who also grew up in a small Midwestern city, the particulars of the Somebody Somewhere world both feel like a warm hug and a gut punch. It's a show that will resonate with anyone who grew up in Somewhere, USA, not quite fitting in, but ultimately deciding (sometimes reluctantly) to stick around—queer people, people of color, people who spent Monday nights at show choir practice in high school. It's very real, and side-splittingly funny.—Isabella Rosario, associate editor
The Reddit Combat Forum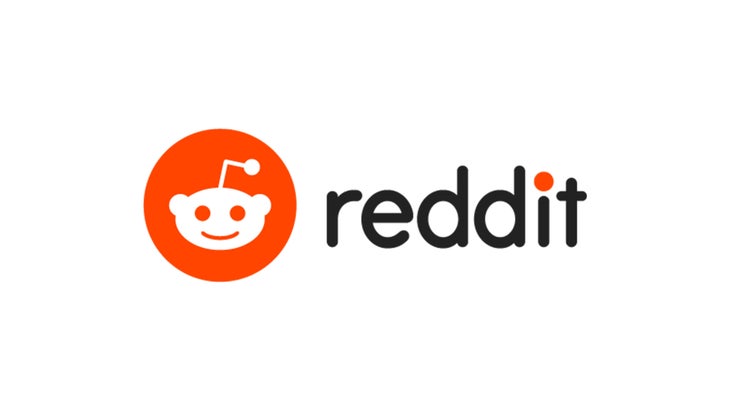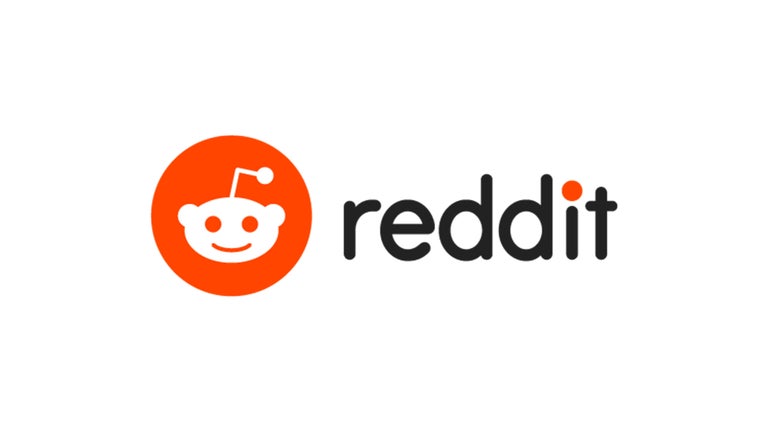 Thanks to Hollywood, contemporary audiences are familiar with the horrors of wars from bygone eras: trenches in the Somme; butchery at Omaha Beach; napalm attacks in Da Nang, and so on. Modern warfare, however, is often shown in a sanitized and highly impersonal way. Smart bombs destroy an enemy base; drones vaporize a bad guy; a sniper's infrared scope shows a foe collapse and fall hundreds of yards away. Well, guess what? The wars of today are just as bloody and brutal and gut-wrenching as any conflict in history. My opinion comes from watching hundreds of video clips that have been uploaded to Reddit's combat forum by soldiers and videographers who are all filming Russia's invasion of Ukraine.
Cameras are ubiquitous on the battlefields of Ukraine. They are strapped to the drones that hover above the burned-out cities, and bolted to the helmets of soldiers cowering in bunkers. And the footage they capture shows what an unjust and utterly tragic mess that war has become. Be forewarned: this site is not for the squeamish, and you will absolutely see upsetting footage of people being hurt and killed in awful and gory ways. But I can say that watching this footage has fortified my personal connection to pacifism and the global peace movement. I've read plenty of stories about what life is like amid the muddy trenches in Ukraine—seeing one video clip does far more justice to how terrible the situation is. The war in Ukraine—just like all the wars before and after it—isn't a video game. It's a human tragedy that is tearing millions of lives apart. —Frederick Dreier, articles editor
Lead Photo: Courtesy the Publishers