GoPro Session: Everything You Need to Know
At 2.6 ounces and just over an inch cubed, the Session will go places no other GoPro has gone before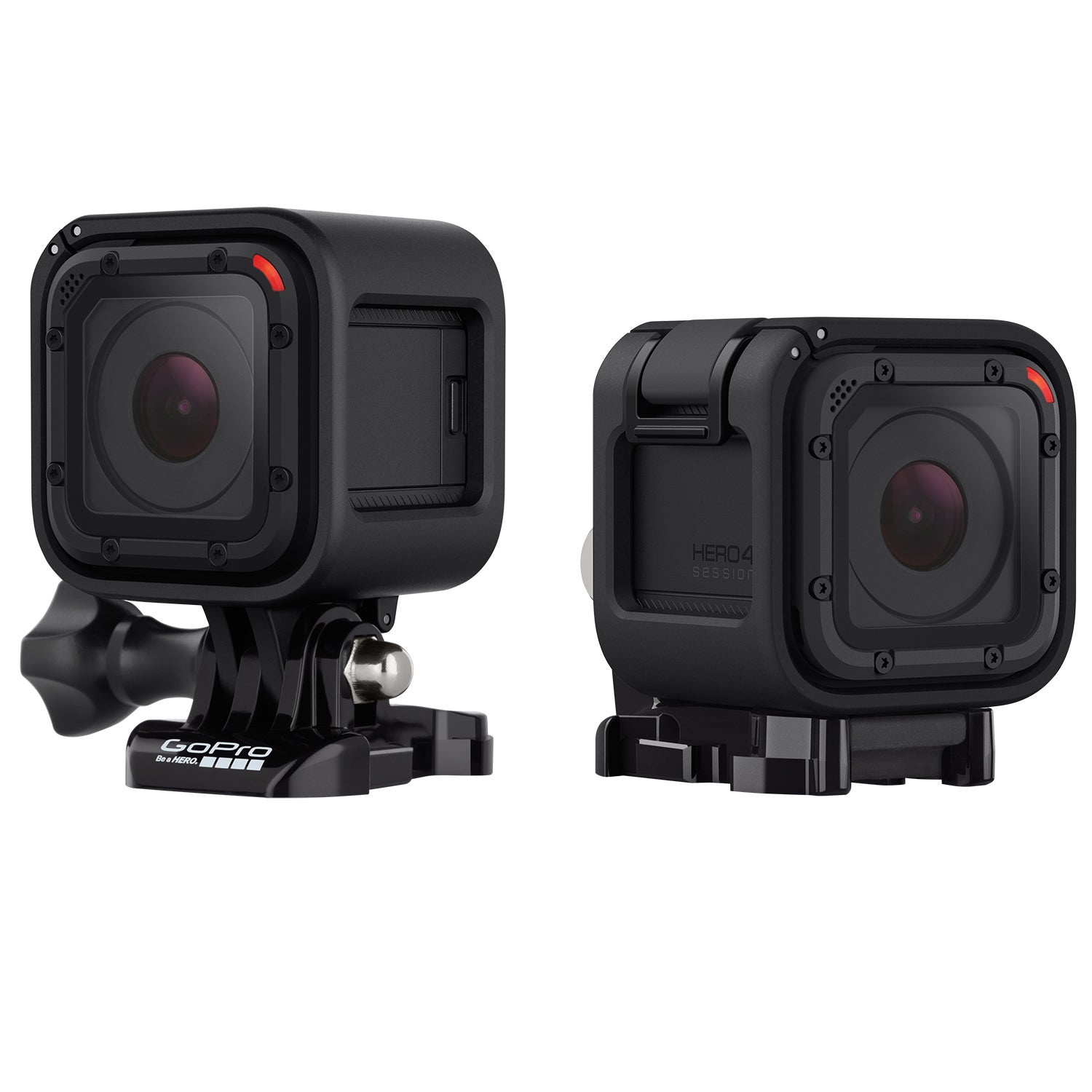 Heading out the door? Read this article on the new Outside+ app available now on iOS devices for members! Download the app.
When GoPro founder Nick Woodman began shuffling through his jeans last month at a bar in Vail, Colorado, I didn't expect him to pull GoPro's newest product out of his pocket. 
The GoPro Hero4 Session is small. Really small. The 2.6-ounce matte-black camera is just over an inch cubed—or about the size of a whiskey ice block. This design allows it to sit flush and be mounted onto many places where other action cameras can't.  
But we're not just excited about the size. GoPro packed a ton of pro-caliber features into the tiny Session, which will go on sale July 12 for $399. The camera comes out of the box fully waterproof down to 33 feet and is built like a tank—no extra housing required. That makes using the Session in the field super easy: No more worrying about spare cases or changing back doors or muffled sound. Just mount the Session and shoot.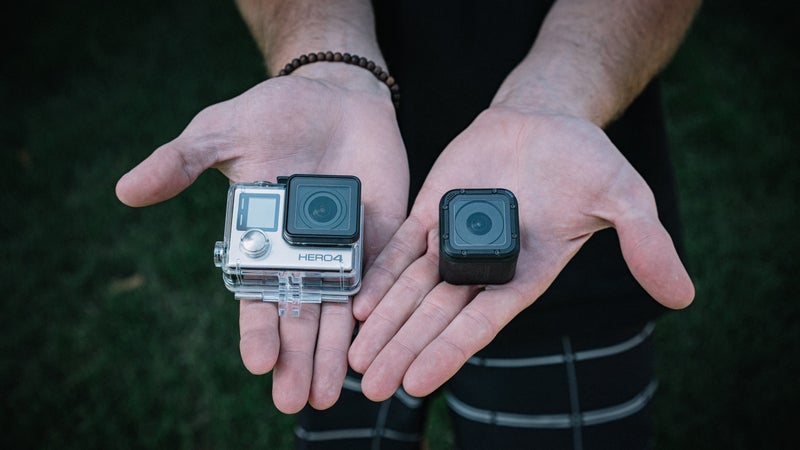 Just one button—plus a tiny one to connect to Wi-Fi—controls the camera. One click and the camera turns on and starts recording at a previously determined setting. (More on this below.) Another click turns it off. Hold the button down for three seconds and the camera will shoot in timelapse mode. Whenever the camera's on, it's recording. There's no idle time, which gives the Session an impressive battery life. (Again, more on this in a bit.)
The Session comes with a frame mount. Its cube design allows you to rotate the camera within that housing, making it far easier to change angles on the fly. The camera automatically recognizes its orientation, so you won't come back with hours of upside-down footage.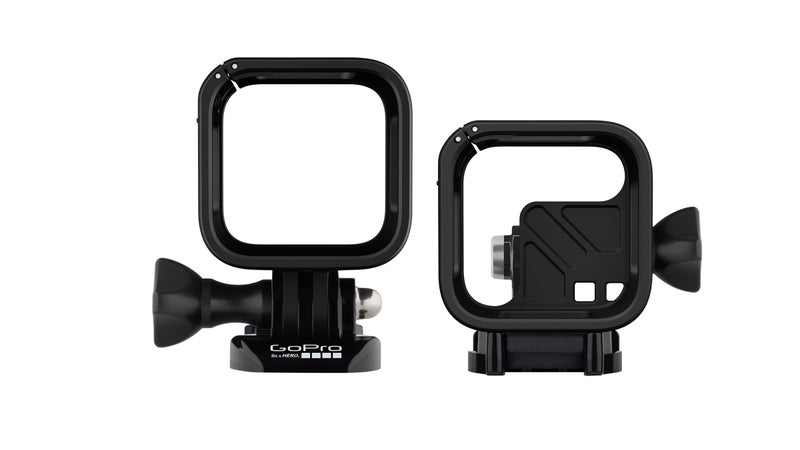 Will it replace the Hero4 Silver and Black editions? No. With shooting specs maxing out at 1080p60 and 8MP stills, the Session does not have the same high-level production firepower as its bigger brothers, like the Hero4 Black, which shoots up to 4K at 30 fps, and the Hero4 Silver, which shoots 2.7K at 30fps and has an LCD screen.  
But what the Session lacks in resolution—which, truthfully, most weekend warriors won't ever notice—it makes up for in ease of use, versatility, and size. As we mentioned above, it slots into spaces and looks much less obtrusive than other action cams, including its silver siblings from GoPro.  
So who is the Session for? We think core athletes and pro photographers are the primary initial target (as evidenced by the new action-sport-heavy hype reel). You can mount the camera virtually anywhere, enabling a huge variety of shots. But (and especially if, or when, the price goes down) we can see the Session becoming an amateur's favorite for its ruggedness and ease of use. 
Want to know more? Read on. 
---
The Takeaway
The Good: The size and durability of the Hero4 Session make it one of the most versatile action cameras on the market. Its impressive battery life and one-button control also make it the easiest to operate. 
The Bad: At $399, the smaller Hero4 Session costs the same as the much higher-performance Hero4 Silver.  
The Verdict: A powerful camera with a tiny footprint that can mount almost anywhere. It's tough and designed to capture high quality video of any action sport. 
---
The Specs
Video: 1440p at 30 fps 
               1080p at 60, 50, 30, 25 fps
               1080p SuperView at 48, 30, 25 fps
               720p at 100 fps
Stills: 8MP
Weight: 74 grams
The button on the Session lets you shoot steady video or timelapse. To change recording settings—like increasing frame rate or the timelapse interval, or switching into single and burst photo mode—you'll need the GoPro app. The app doesn't change with this release, but it continues to be basic, intuitive, and a great tool for any GoPro user.
Ranging from 1440p30 to 720p100, with 1080p30 and 1080p60 in between, the camera packs a good bit of performance into a tiny package. For still images, the Session captures 8MP files and up to ten frames per second in burst mode. 
Video will offer both protune and superview settings for those looking to get a bit more out of their footage, as well as an impressive low-light setting, which will adjust your frame rate according to available light. 
---
Audio
Waterproof cameras, and previous GoPro models, typically have less than stellar audio. Not the Session. The waterproof microphone holes drain really fast (about two seconds), which makes for good-quality sound when you're shooting around water or submerging your device. For use filming high-speed sports, there's a second microphone at the back of the camera that automatically turns on when the camera senses too much vibration and high audio levels. 
---
Battery Life
The Session has a great battery life: about an hour and 50 minutes of record time. GoPro achieved this impressive feat by eliminating idle time—when the camera's on, it's shooting. Whenever you're not shooting, the camera's off, saving power. 
Now, actual battery life is about the same as that of the Hero4 Black, but I've found that it's easy to forget to turn off the other Hero4 models when not shooting, which obviously drains battery. Unlike other Hero models, the Session's battery is not interchangeable, which means you'll have to charge the camera directly. I got through a full day of shooting on one charge, but anything beyond that would require another charge. 
---
Mounts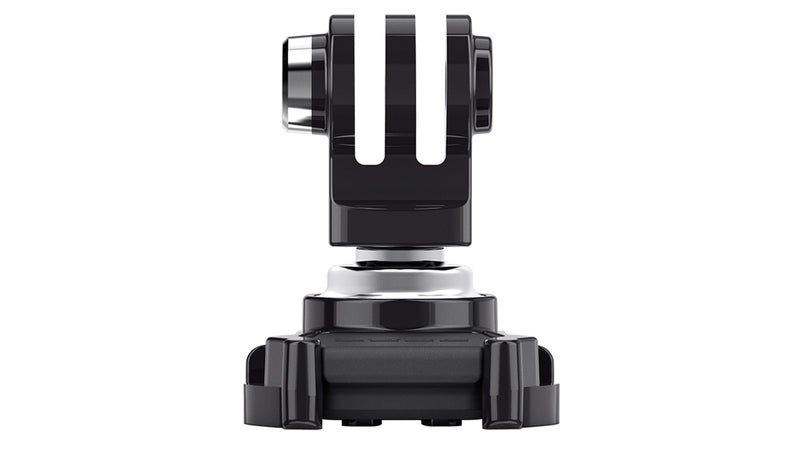 Ball Joint
The Session ships with a ball joint—essentially a standard GoPro quick-release mount, except it features a sturdy ball-and-socket joint, which allows for full rotation of the camera and lets you make minute adjustments to the shooting angle. This ball joint will make a big difference on helmets and any other fixed sticky mounts where you want some creative freedom.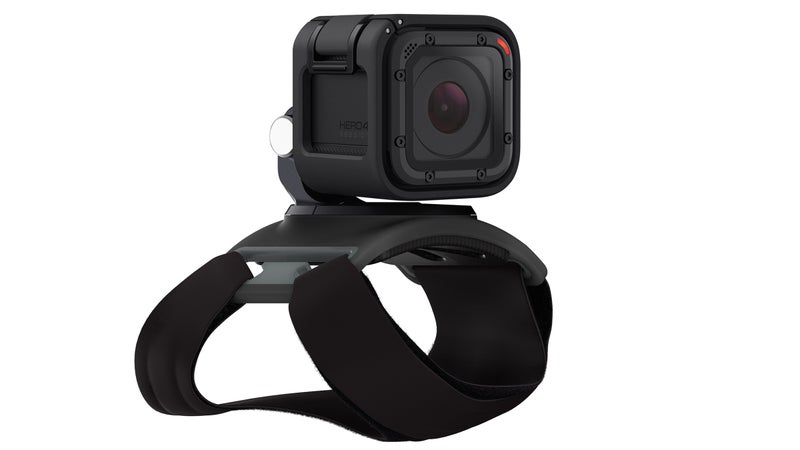 The Strap
Often referred to by the GoPro team as the Ironman, the Strap is one of the company's best mounts. Both the elastic strap and foamed-lined arch mount are designed to fit over your hand, making the Strap ideal for sports like biking, climbing, and anything with a paddle. It's like holding the camera without having to give up use of one of your hands. Set the camera to look forward or back. Perfect for selfies (or so I'm told).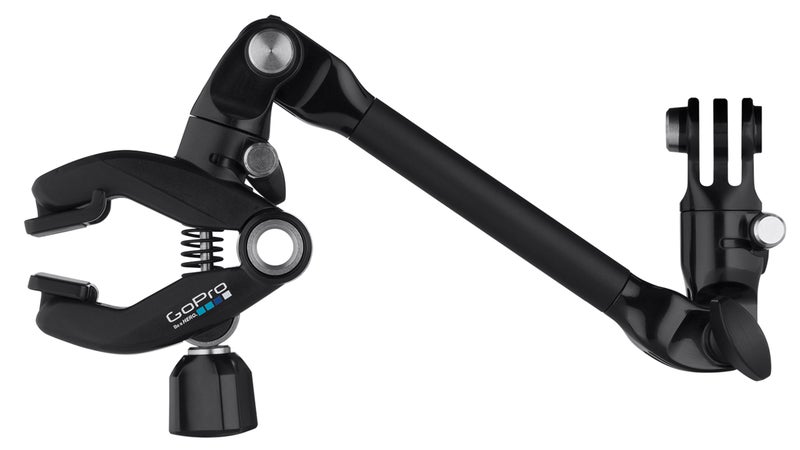 The Arm
A nine-inch arm attached to a strong clamp is a great addition to your collection of mounts. It's lighter and lower profile than the super-useful jaws and gooseneck mount but packs a lot of the same benefits. The impressively strong vise clip lets you attach it anywhere. Adjust the arm and camera angle from there. Each joint can pan and or rotate, making it totally customizable. 
GoPro will also release a Floaty attachment for the Session, plus a new foam windscreen called the Windslayer, which will reduce noise and improve audio during high-speed activities.  
---
Price
At $399, the Session costs about the same as the Hero4 Silver, which undeniably has better camera specs. It's $100 less than the top-of-the-line Hero4 Black and $100 more than the new entry-level Hero LCD. 
Why spend the $399 on the Session over the Silver? As we mentioned above, the Session isn't designed to replace the Hero4 Silver or Black. It's made to complement them. It may become the top camera in many people's arsenals due to its durability, mountability, and size. It will be a great addition for those who already own other Hero4 models (and who can afford it).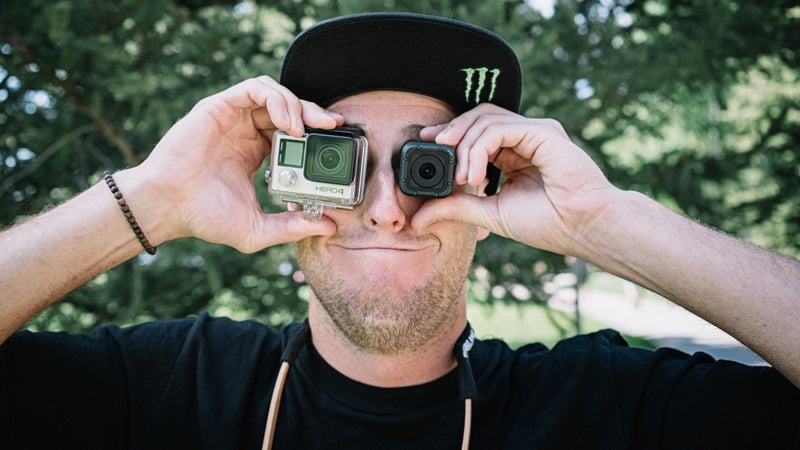 ---
Make the Most of Your Session
After a week of testing, I found 1080p60 with protune turned on to be the camera's sweet spot. 
Sixty frames per second enables you to capture some slo-mo and highlight the most epic moments. I personally like protune, which provides a flatter and less compressed image, which is better for color grading in postproduction. Turn it on if you'll be working in advanced programs like Adobe Premiere or matching it with RAW footage from other cameras. If you're not doing those things, don't bother with protune; standard mode is bright enough and offers good contrast. 
When it comes to photos, always use the timelapse mode. With a half-second interval, the Session will capture 8MP still images as you change the angle. You're bound to get a good shot that way, and it's better than constantly pressing the shutter. 
Finally, get creative. Because of its size and weight, you can attach the Session to parts of your body and equipment where older models could never go. Put it inside a bike wheel, on your shoe, the front of your ski, the end of your paddle, the end of a three-foot rod sticking out of your helmet—you get the idea. 
Pro tip: Use reliable, high-speed cards like those from SanDisk or Lexar. The specs on the camera call for a Class 10 speed or better microSD card. Trust us: Cheaper cards are more likely to corrupt and destroy your sweet footy. 
Also, don't get the largest storage size possible. Avoid the 200GB cards; opt for a 32GB or 64GB card instead. It'll give you plenty of space and force you to stay on top of your footage. (You don't want to wade through 200GB of video—or worse, lose it.)
Lead Photo: GoPro