What's the Easiest Way Up Mont Blanc?
I've always dreamed of climbing Mont Blanc, but I'm rethinking it after the recent incidents there. I'm not a mountaineer, but I'm an avid hiker who's in great shape. How doable is it for me, and what's the best route?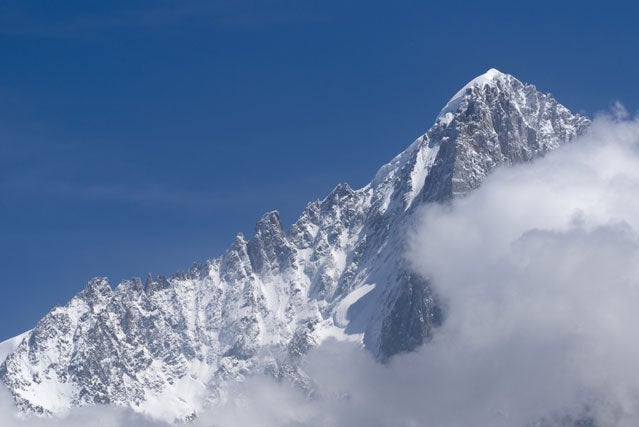 Stephen Meese/<a href="http://ww(Photo)
Heading out the door? Read this article on the new Outside+ app available now on iOS devices for members! Download the app.
With fatalities reaching the hundreds each year, It's safe to say that more people die annually on the Mont Blanc massif than on any other mountain in the world. In many cases, it's the result of poor planning, inexperience, or lack of skill or safety precautions. Sometimes it's just poor luck and the mountain's fickle weather, as the 11 tragic deaths from two separate accidents in July show.
That said, more than 2,000 people reach the 15,770-foot summit of Europe's tallest peak each year, and if you're willing to face the challenge, the walk to the top is a strenuous but fairly easy one for fit athletes who are properly acclimatized. Late summer usually provides the best weather conditions, so this is a preferable time to go. Beginners should be able to comfortably tackle either of these two routes. You'll want the help of a qualified guide: Chamonix Guide Company provides a three-day climbing course for mountaineering novices, followed by a two-day summit trip (starts at $1,050).
Mont Blanc For Beginners: Gouter Route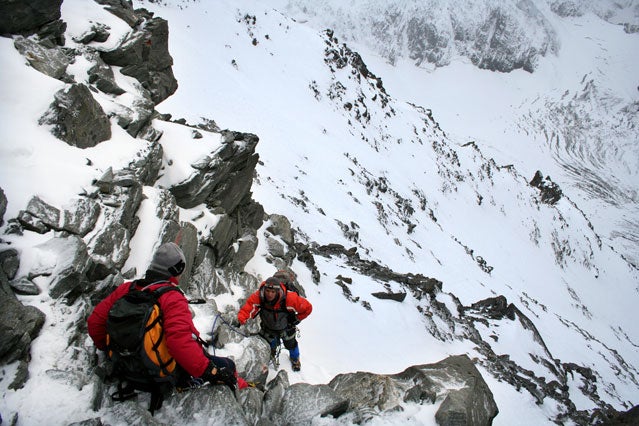 This long trudge is the least technical and most popular route to the summit. Its biggest hazard comes from the potential for dangerous rockfalls across the Gouter Corridor on the first day. You spend the better part of a night at the Gouter hut, and then a few hours before dawn you strap on crampons and set out again, climbing the Dome du Gouter and traversing an exposed ridgeline leading to the summit. 
Mont Blanc For Beginners: Three Monts Route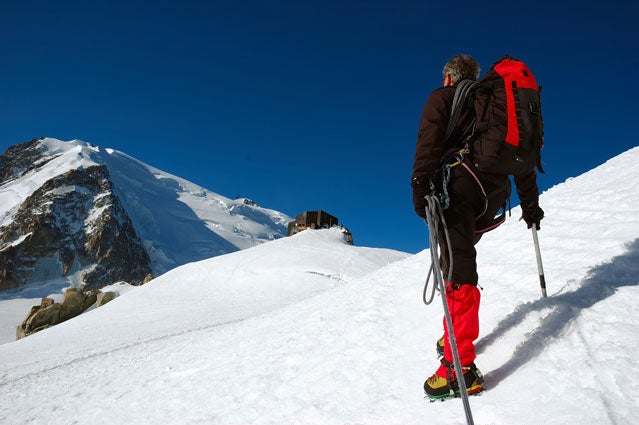 The Three Monts Route is shorter than the Gouter, but it's much tougher, gaining 10,000 feet on summit day. On day one, you'll ride a cable car up to the Col du Midi and walk less than an hour to the Cosmiques hut, where you'll spend the night. On the second day, you'll rise around 2 a.m. and set out for the summit. The route traverses the exposed humps of Mont Blanc du Tacul and Mont Maudit before arriving at the pinnacle of Mont Blanc.
Lead Photo: Stephen Meese/<a href="http://ww