Should I Lose Weight or Buy a Lighter Bike?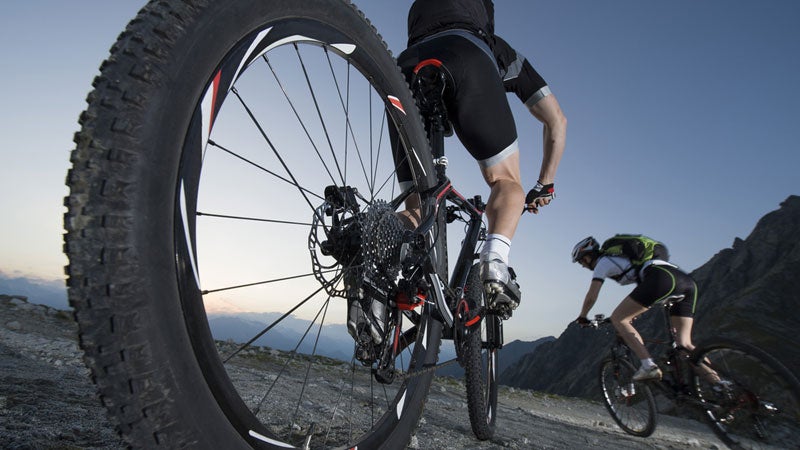 Heading out the door? Read this article on the new Outside+ app available now on iOS devices for members! Download the app.
Yes, it does make a difference, assuming your training, bike position, and during-ride fueling strategies remain the same.
Two of the greatest forces acting on cyclists are wind resistance and gravity. Let's start with the wind. Factors affecting wind resistance include the frontal area of you and your bike, and your speed. The faster you ride, and the greater the frontal area of you and your bike, the greater the wind resistance you must overcome.
In their seminal 2001 paper "Improving cycling performance: how we should spend our time and money," Dr. Asker Jeukendrup and Dr. James Martin predicted how changes in several different things would affect 40K time trial performance on a relatively flat course with no net altitude gain or loss. One of the things they looked into was weight loss.
They compared losing 3 kilograms (6.6 pounds) of body weight with dropping 3 kilograms off the bike in novice, well-trained, and elite cyclists. In all three cases, losing bodyweight saved more time because the researchers figured a 3-kilogram weight loss would result in reduced drag area. A lighter bike, in this case, did not notably affect performance because it did not affect wind resistance.
When riding uphill at slower speeds, gravity takes over wind resistance as the main force you'll fight. That means losing weight—both bodyweight and bike weight—should improve your performance, because the less weight you have to drag uphill, against gravity, the easier it'll be to climb.
Jeukendrup and Martin calculated that shaving 3 kilograms off of the bike can save a novice rider up to 1 minute 34 seconds on a 20K time trial up a 3 percent grade, and 3 minutes 38 seconds up a 6 percent grade.  Clearly, shaving weight off of your bike is advantageous while climbing.
"If someone is overweight, the effect would be exactly the same" if they lost weight, says Iñigo Mujika, the head of physiology and training for former pro cycling team Euskaltel Euskadi. "And it would be way cheaper, because they would be saving money in not improving the bike, and buying less food."
Your power-to-weight ratio (PWR) affects how fast you climb. The greater your power and lower your weight, the quicker you'll climb. At some point, however, if you lose too much weight, your power can start to decline.
So if you have the weight to lose, drop it. Mujika recommends losing weight during the pre-season, not leading up to an event, because the process can be mentally draining. He also advises dropping weight slowly to help avoid losing power-producing muscle. Depending on how much weight you have to lose, aim to shed no more than 1 to 2 pounds a week.
"If you maintain your training, and lose weight progressively, with proper nutrition, there is no reason why you should lose any power," Mujika says.
The bottom line: Losing bodyweight is more advantageous than dropping bike weight on relatively flat rides. But as soon as the road goes up, it's similarly helpful to lose bike and bodyweight, as long as you have the fat to lose. 
Lead Photo: Dolomite Summits