Gear Guy
What Belongs in My First Car Camping Kit?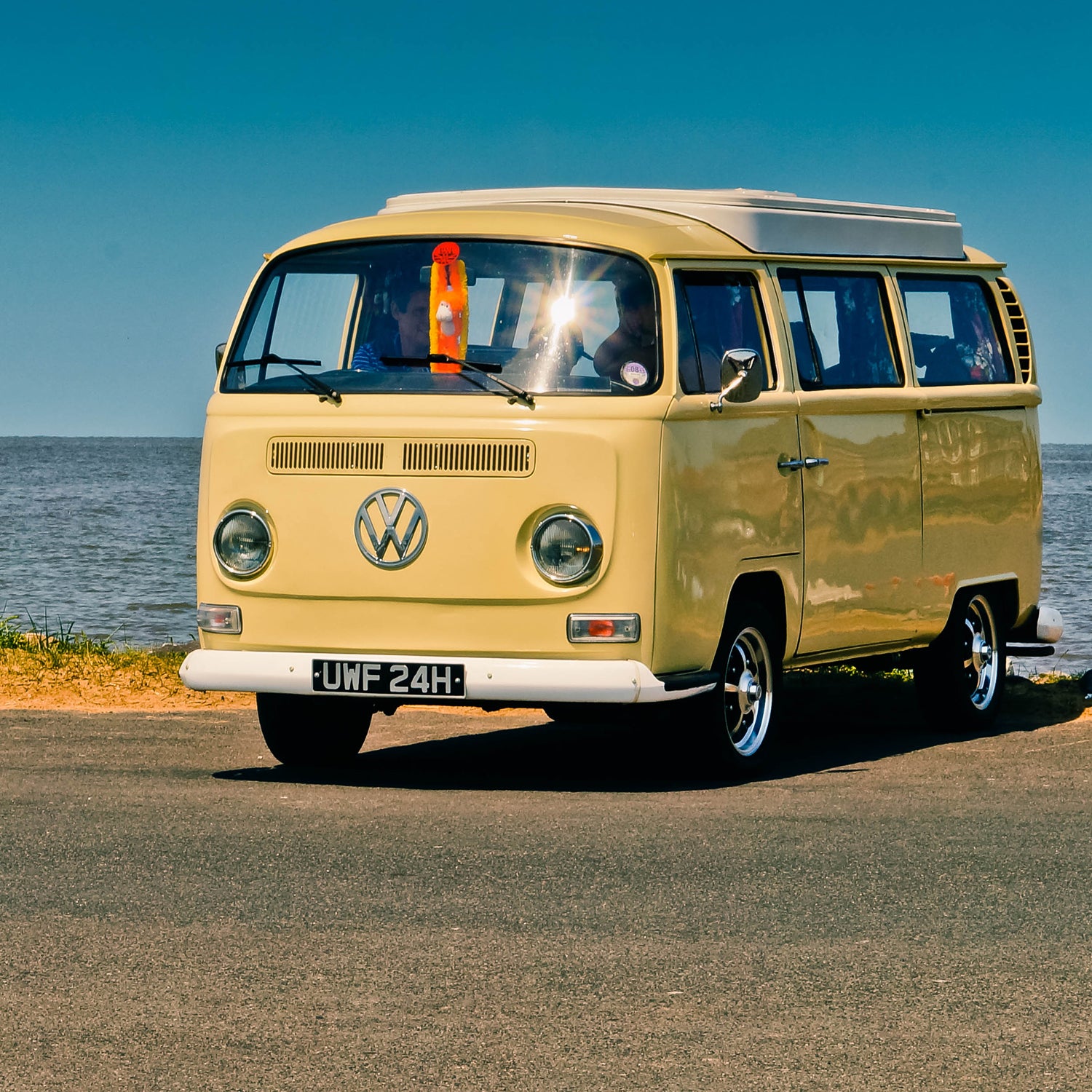 Heading out the door? Read this article on the new Outside+ app available now on iOS devices for members! Download the app.
Here at Outside, we often write about the newest—and priciest—outdoor gear. But when it comes to car camping, you don't have to shell out the big bucks to build a solid kit. After all, there's no need to buy the lightest, fastest, expedition-ready products if you have a multi-ton vehicle at your disposal.
Here are 10 tips, gleaned from my personal low-tech car camping setup, that will help you pitch a deluxe base camp on a shoestring budget.
The Bin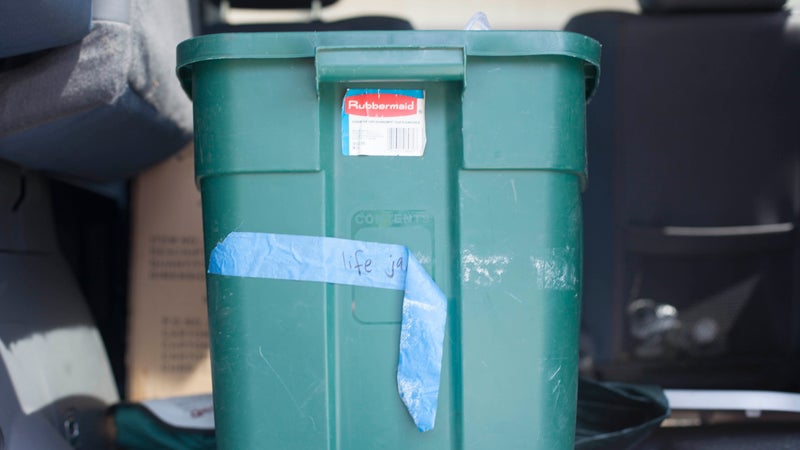 No, it won't cook food, chill beer, or keep rain off your head. But a well-organized camp box will make car camping a bit easier and a bit less stressful. Any bin will do, just make sure it's large enough to fit all the gear you need for your camp kitchen. 
---
The Camp Chairs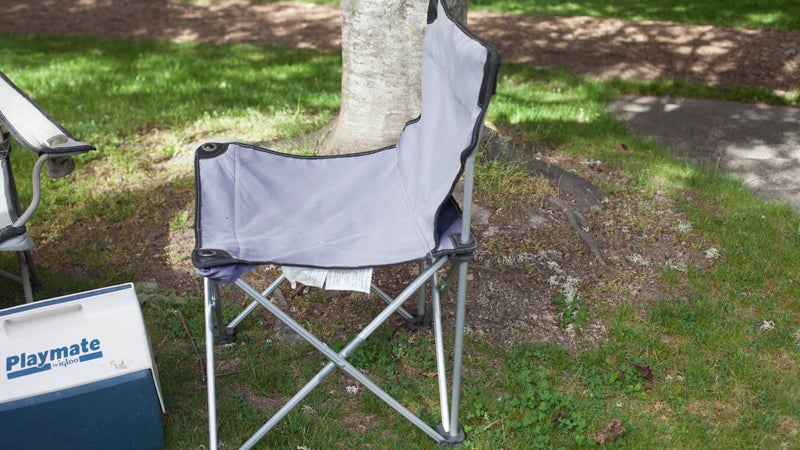 While a stump, rock, or the ground all make fine seats in a pinch, the $20 investment for a pair of decent camp chairs will make you much more comfortable at base camp. I borrowed these chairs from a raft company I worked for years ago (I have yet to return them), and they've proven surprisingly durable over the course of countless car camping trips and whitewater festivals. Check out REI for camp chairs ranging from $20 to $200.
---
The Cooler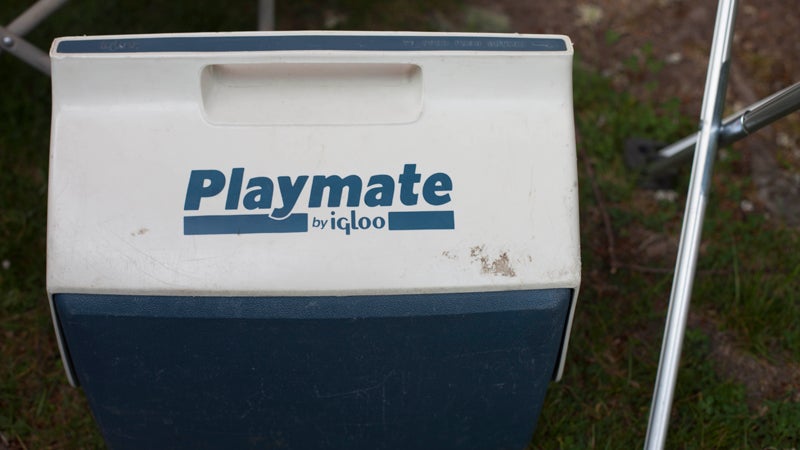 Yeti coolers are unbeatable when it comes to long rafting trips and expeditions, but they also cost upwards of $400. You don't need such heavy-duty insulation if you're only going to be out for the weekend—and if you're just a short drive away from a gas station and an ice refill. Check out Walmart for some affordable options.
---
The Utensils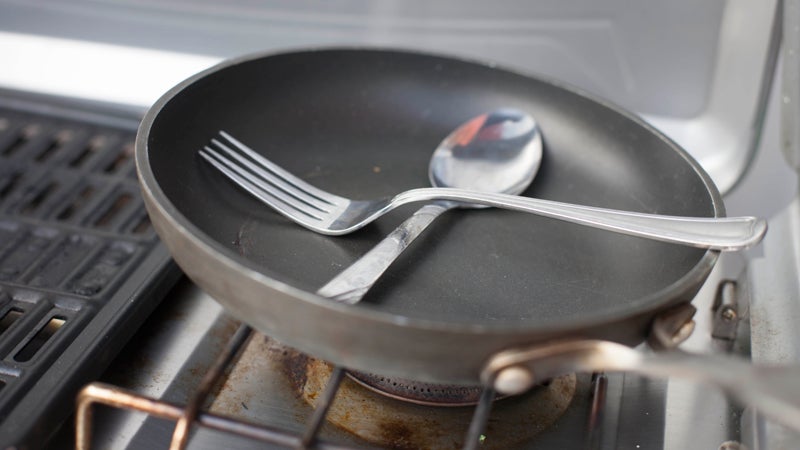 Stainless steel, ultra-light camping utensils are awesome when you're backpacking, but overkill for car camping. Select the silverware you hate the most from your kitchen (think the yellow-handled knives your aunt left behind last Thanksgiving), and throw it in your bin. Note: while you don't have to worry about aesthetics or weight, be diligent about cleanliness. Always clean utensils before returning them to your camp bin, as it's easy to close the lid and forget about that festering guacamole spoon.
---
The Stove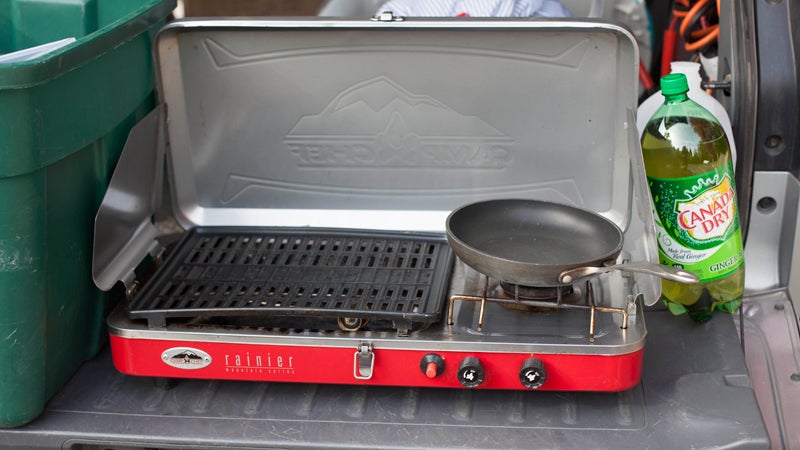 I suggest buying an inexpensive two-burner stove for your first car camping setup. Having two burners opens up a world of food options for you, and if you're handy, old Coleman stoves are easy to fix and can even be found in thrift stores.
---
The Grill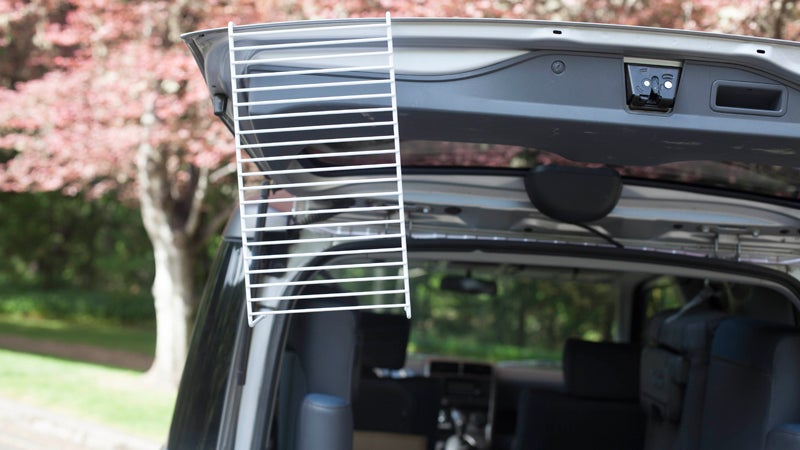 If you don't want to buy a gas stove, look for a barbeque grate. (You can buy one for less than $10 at Home Depot.) Then build a fire pit and grill away.
---
The Tarp
A nice tent is often worth the investment, but for your first car camping setup, you can get away with an inexpensive one if you invest $15 in a nice tarp. Drape it over the tent, secure it with twine, and you have a makeshift waterproof shelter. 
---
The Camp Box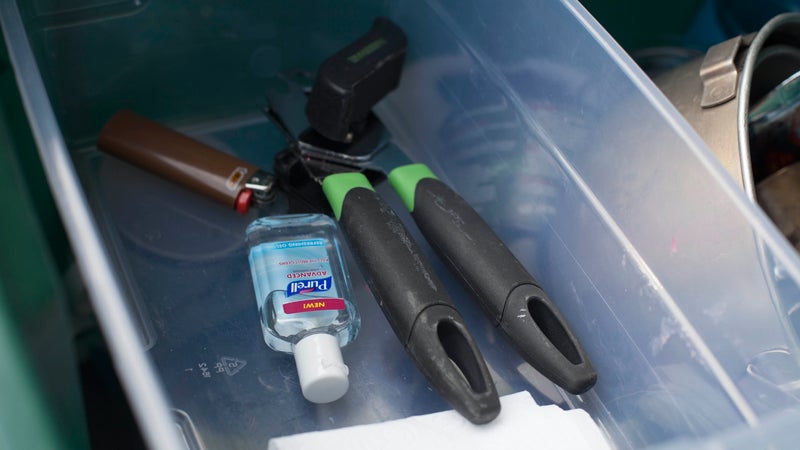 Store essentials such as a lighter, toilet paper, and Purell in a small box to stow inside the larger bin. You don't want to be rummaging around the trunk looking for these items when you need them.
---
The Cookware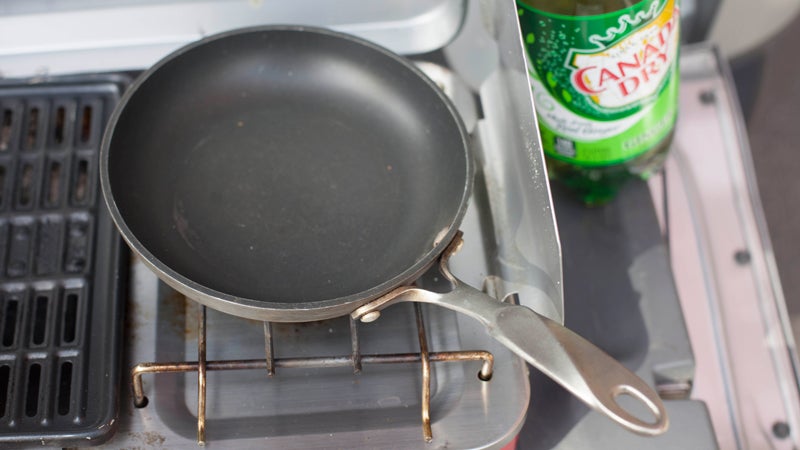 Dig up some pots and pans from the back of your closet or even the thrift store. You'll want at least one pot and one pan while cooking at base camp.
---
The Water Bottles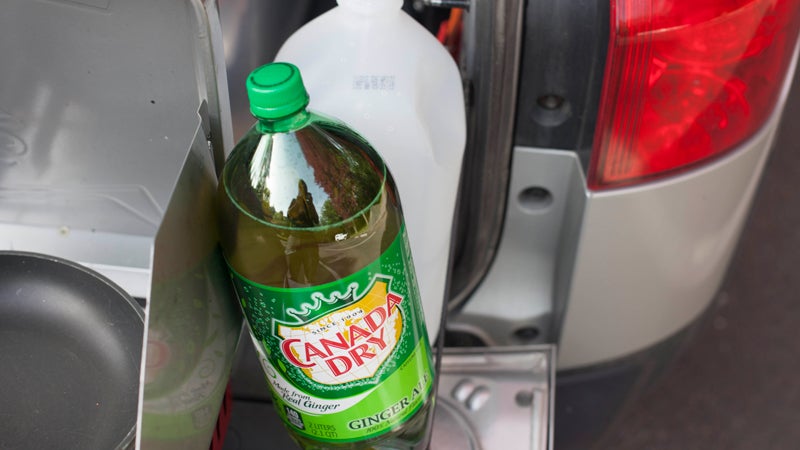 Guess what? You don't want to run out of water while car camping. Stash some two-liter bottles in your trunk and fill them up before heading out for the weekend. If your cooler is large enough, freeze a couple bottles filled with water. They'll keep your food cold and when the ice melts, you'll have something to drink.
Trending on Outside Online