Have Roadside Assistance Apps Replaced AAA?
Should I ditch AAA and rely on new roadside assistance apps instead?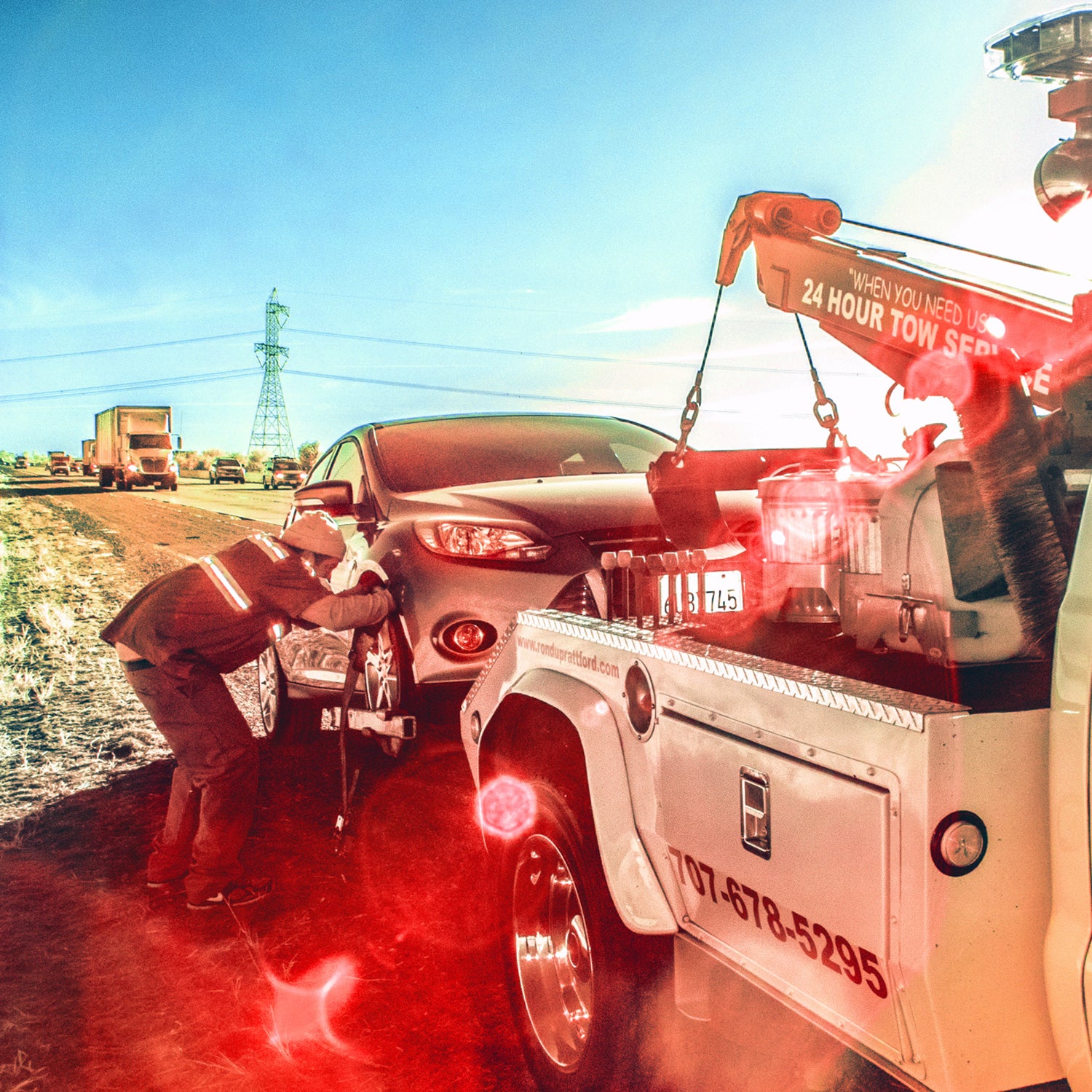 Robert Couse-Baker/<a href="http(Photo)
Heading out the door? Read this article on the new Outside+ app available now on iOS devices for members! Download the app.
If your car breaks down, AAA may no longer be your best bet. Just ask Pat Sheridan. His 2006 Acura MDX has a car battery that goes on the blink from time to time. So he downloaded Urgent.ly, a free iOS app that connects him with a tow truck in minutes.
"Within a few days of downloading Urgent.ly, the car broke down," says Sheridan, who runs a website development company in Reston, Virginia. He opened Urgent.ly, selected his problem from a menu of common car issues, and within 15 minutes a tow truck had pulled up and offered a jump-start.
Total cost: $69. Sheridan's reaction: "Totally awesome."
Apps are trying to redefine how roadside assistance works in the U.S. There's no fussing over membership plans, like at AAA where you have to join one of three plans (Classic, Plus or Premier) with prices that change depending on where you live. If you pick Classic, which tends to have a 3-5 mile tow restriction, and you need a farther lift, expect to shell out money on top of what you've already paid. Wrapped up in the price of an auto clubs are things like coupons, travel planning assistance, maps and even their own rewards credit cards. With apps, you simply pay for what you use. And that's most likely to be help when you're stranded on the side of the road.
The idea is starting to catch on in a big way. Mapquest announced in November that it will add Urgent.ly to its menu bar. Soon, anyone using Mapquest to find directions (the program also estimates fuel costs and suggests hotels) will be one click away from a tow.
Until now, the biggest issue with roadside assistance apps has been their limited range. Most worked well in cities, but not in small towns or rural counties. But that's changing quickly. Urgent.ly currently offers services in 81 major U.S. cities, and is quickly rolling out nationwide.
Honk, another on-demand app that offers fuel, lockout, and roadside services such as a tow and tire changes—is available in more than 20,000 locations, making it second only to AAA's network. Neat feature: Honk guarantees low prices, starting at around $49 per tow. The free app is available for both iOS and Android phones.
But is going a-la-carte on your roadside assistance instead of joining a club smart? Maybe. If you're an infrequent driver, aren't a car owner or don't need all the other benefits that come with an automobile club like AAA or GM Motor Club, then paying for what you use makes sense. But if you drive more than 10,000 miles a year or have a especially unreliable vehicle, you probably already know that there's no substitute for an AAA membership. No standalone app can replace it—at least not yet.
And AAA is doing its best to stay relevant in an age of apps. Sure, you still have to join AAA for a tow, but its latest app update makes using the club's various features more user friendly.
And it still offers the largest network of tow truck operators in the United States (and Canada), and the heft of 54 million members behind it. So if you want a sure thing, AAA membership may still be your best bet. Still, it's not a bad idea to put these new apps on your phone. Just in case.
Lead Photo: Robert Couse-Baker/<a href="http
Trending on Outside Online