What Are the Least Outdoorsy Cities in America?
Looking for a metropolis with ample green space, abundant bike shops, and progressive environmental initiatives? Then these outdoor-challenged locales are definitely not for you.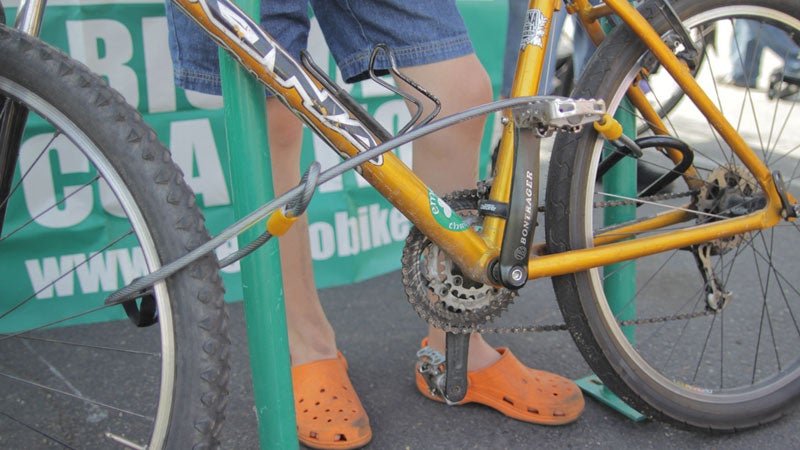 I Bike Fresno/<a target="_blank"(Photo)
Heading out the door? Read this article on the new Outside+ app available now on iOS devices for members! Download the app.
First, a few tangible factors have to be taken into account, such as a lack of green space, poor access to parks, and little to no municipal investment in recreation. Then there are the intangibles to consider. Is the vibe hostile, or at least ambivalent, enough to the environment? Is there a sufficient enough absence of gear shops and outfitters?
We only considered from among the 50 most populous cities in the country, and during our decision-making process we found a great deal of useful information in the Trust for Public Land Park Score Index (which mostly measures use of park space) and the Siemens Green City Index (which measures waste production, CO2 emissions, and energy, land and water use, among other criteria). We also relied heavily upon our in-depth knowledge of these cities, and compiled our own revealing, statistic: the number bike shops per person within the city limits. Consider that Portland, Oregon, one of the country's best outdoor cities, has one bike shop for every 6,500 people. By comparison, the six nominees for worst outdoor city—listed below in descending order—range anywhere from 21,000 to 87,000 people per shop.
If your hometown didn't make the cut, don't worry: maybe you can turn some parks into parking lots and climb onto the list next year.
6. Cleveland, Ohio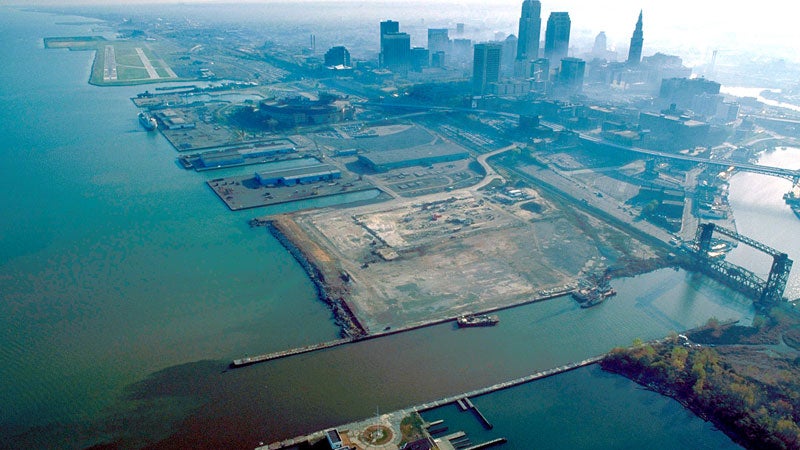 Bike shops per person: one for every 24,000.
It has been 45 years since the Cuyahoga River caught fire in Cleveland, but the city still maintains a well-deserved reputation as an uninviting place for outdoor recreation. Only about six percent of the city's land is dedicated to parks, and Cleveland spends only $74 per person annually on parks and recreation, according to the Land for Public Trust's City Park Survey. In addition, green spaces are relatively inaccessible to most of the population, and according to Seimens, it ranks very poorly in carbon emissions. 
One bright spot: Cleveland Lakefront State Park receives more than eight million visitors annually—and for good reason. This preserve on the edge of Lake Erie, about three miles from downtown, has beaches, boat launches, and a nature center, and offers a true escape from urban life.
5. Fresno, California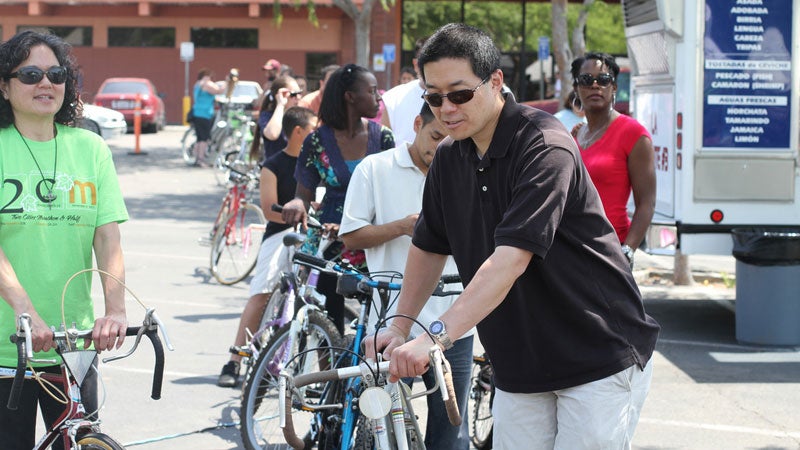 Bike shops per person: one for every 21,000
An agricultural and medical hub, and the largest city in California's fertile Central Valley, Fresno offers little for the outdoor lover. A scant two percent of the city is dedicated to park space, and there's only about one playground for every 10,000 people, according to the Land for Public Trust. Fresno does lead the state in one transportation category: number of freeway lane miles per capita, according to the city's website.
One bright spot: Fresno suffers from high unemployment and was hard hit by the housing bubble burst, but the city is making an earnest and concerted effort to create what will hopefully become an expansive network of bike lanes throughout the city. 
4. Charlotte, North Carolina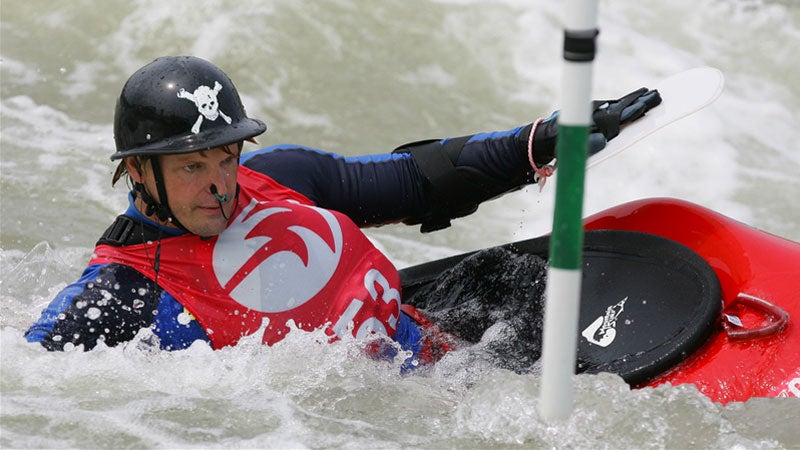 Bike shops per person: one for every 35,000
From 2000 to 2010, the population in Charlotte grew by 32 percent, and understandably so: The economy is strong, the climate is just right (not too hot, not too cold) and it combines a Southern vibe with a young, educated, and worldly flair. But all of the tremendous growth and sprawl has trampled its green spaces. Only five percent of the city is designated park area, and a mere 26 percent of the population lives within walking distance of a park, according to the Trust for Public Land. Charlotte also ranks low for green buildings, public transportation use and bike commuters, according to the Siemens Green City Index.
One bright spot: The non-profit US National Whitewater Center, sits on 400 acres by the Catawba River, has 14 miles of mountain bike trails, a climbing wall, and a half-mile of human-made whitewater paddling channels. 
3. Memphis, Tennessee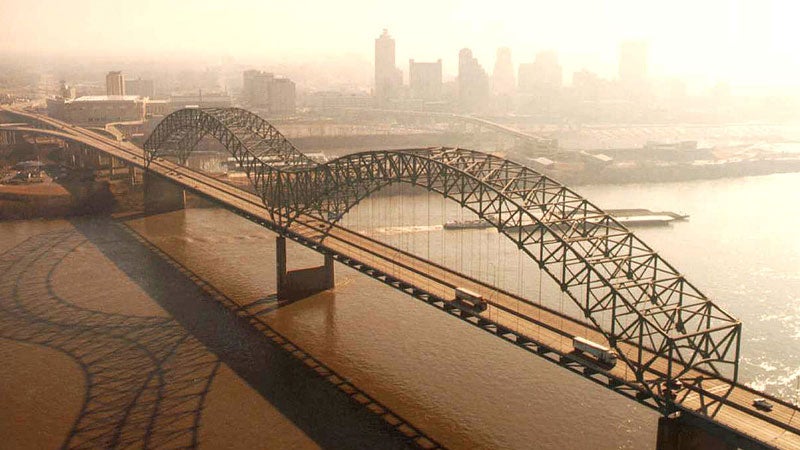 Bike shops per person: one for every 55,000
A walk across the Graceland's front lawn is probably the height of outdoor thrills you'll find in Memphis, a city where only 4.5 percent of the land is park space, and only $27 a year is spent per resident on parks and recreation. (Consider that San Francisco spends $222 per resident per year by comparison, according to the Trust for Public Land's City Park Survey.) There is some hope for Memphis, though: the city is aggressively pushing the development of protected bike lanes throughout downtown.
One bright spot: Shelby Farms Park Conservancy is the 30th biggest urban park in the country. Within its 4,500 acres of lakes, forests, and fields are more than 21 miles of bike and hiking paths, a disc golf course, and a horse stable.
2. Detroit, Michigan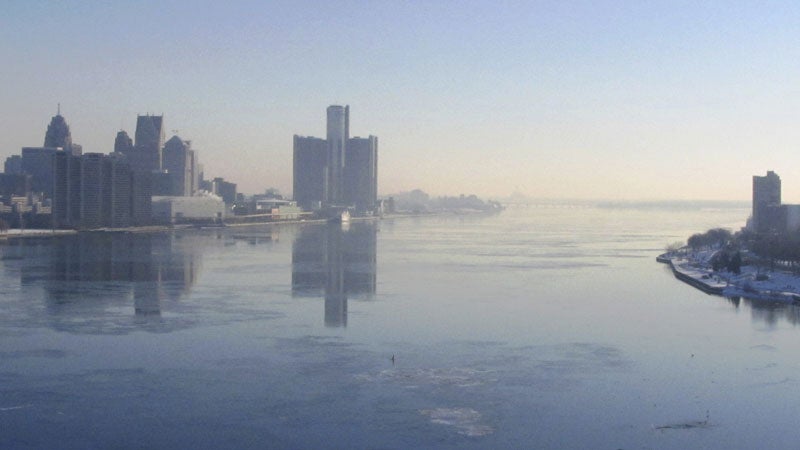 Bike shops per person: one for every 87,000
Not to hit a place when it's down, but Detroit wasn't called the Motor City because of its public transportation system. Nor did its urban planners give much thought to parks, which cover only about five ercent of its space, according to the Trust for Public Land. Crunching a few more dismal numbers, the city spends only about $32 per person a year on parks and recreation, and Siemens ranks it near the worst for major American cities in energy consumption per person, green land use policies, waste creation and recycling, and air quality. 
One bright spot: More than three-quarters of Detroit residents live within walking distance of a park. The crown jewel is the Belle Isle State Park, a Manhattan-shaped 980-acre island on the Michigan River that houses an aquarium, plant conservatory, public beach, and wetlands forest.
1. Dallas, Texas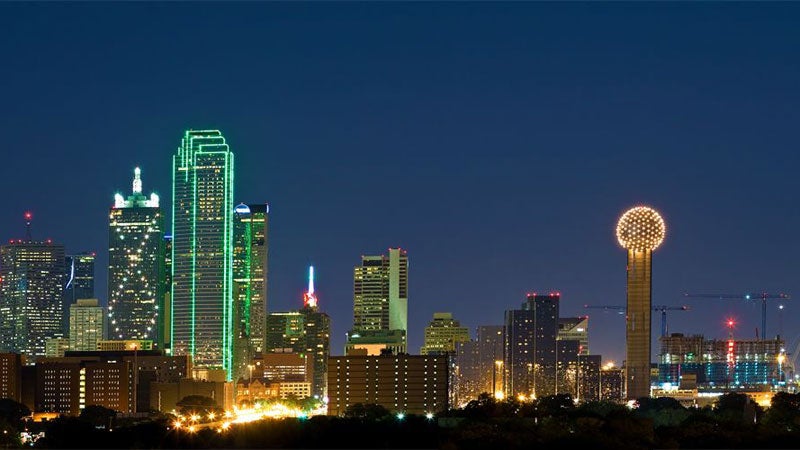 Bike shops per person: one for every 59,000
Dallas is the sprawling place of ten-gallon hats and gleaming ten-miles per gallon SUVs. It's the oil industry's heart and soul (if it has a heart or soul), where only half of the residents are within walking distance of the tiny smattering of parks within its borders. Not that people walk in Dallas—or take advantage of the paltry public transportation system, or even bike on the scant number of bike lanes. The only way to get from point A to point B is generally to drive, and given the oversized amount of space, the route is hardly ever a short one. As for the park lands that do exist, one—the Mountain Creek Lake reservoir—is prohibited by the state health department from letting you from eat the bass or catfish caught there, because of PCB contamination.
One bright spot: Trinity River Corridor Project is a 10,000-acre preservation and reclamation area that spreads 20 miles along the Trinity River. About 60 percent of it is forested, and the park includes a nature center, more than 12 miles of trails and an equestrian center.
Lead Photo: I Bike Fresno/<a target="_blank"
Trending on Outside Online