Vail Just Bought Park City: Now What?
Changes, and lots of them, including an uptick in skier visits to Utah, cheaper season passes state-wide, and an increased likelihood that all the Wasatch-area resorts will soon be connected.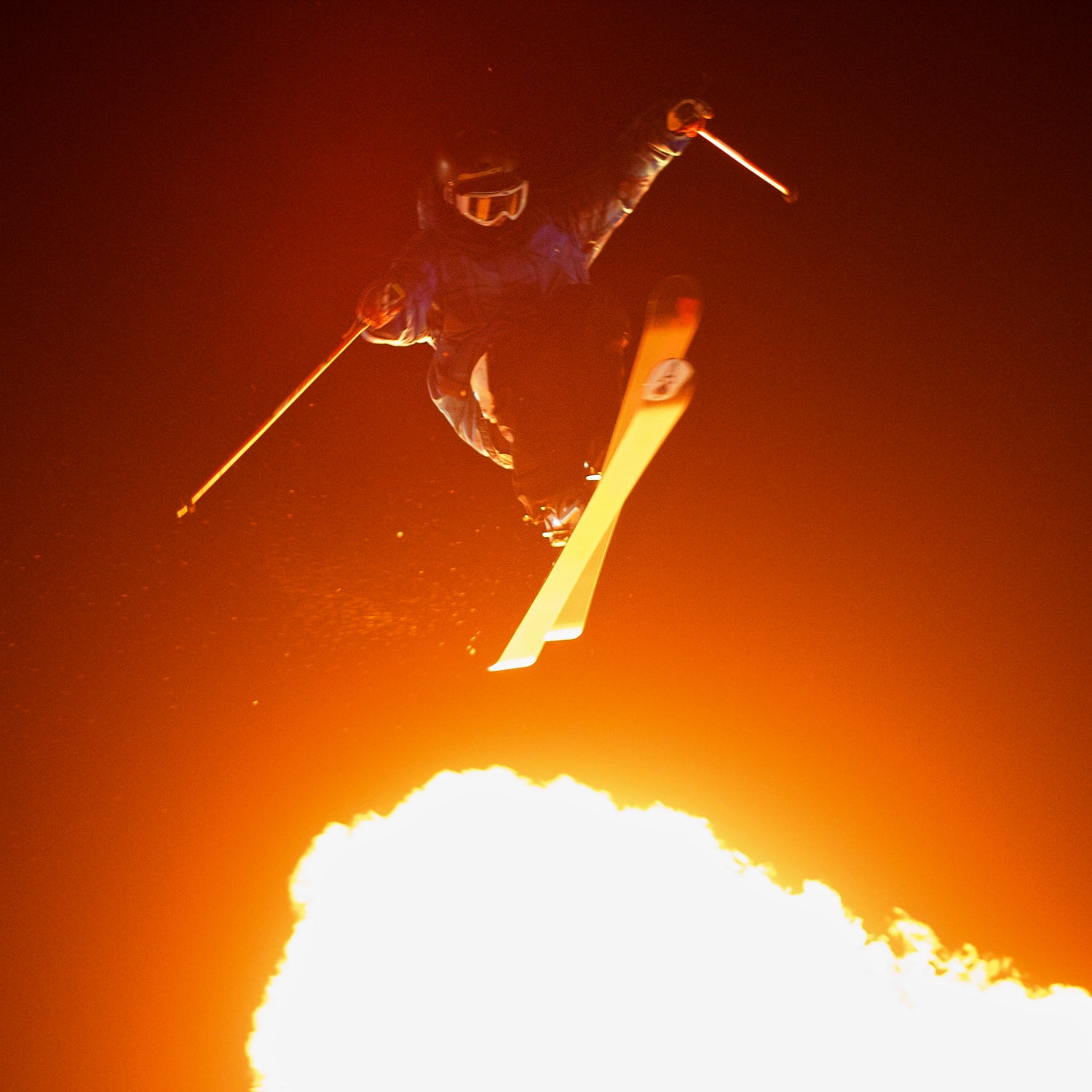 Heading out the door? Read this article on the new Outside+ app available now on iOS devices for members! Download the app.
It was an eventful week in the Utah Ski Universe. First, on Monday, Ski Utah, the marketing group that represents all of Utah's 15 resorts, unveiled a few new details about One Wasatch, the controversial plan that would combine the seven resorts closest to Salt Lake City into one interconnected mega-resort. On Tuesday, Powdr Corporation, Park City Mountain Resort's owners, agreed to pay a $17.5 million bond to keep the resort running while it continued to fight its way through a nasty legal battle with Vail Resorts, which had designs on the rights to the land on which PCMR resort sits. Then, yesterday, came the whopper: news that Vail purchased PCMR from Powdr Corporation for $182.5 million in cash.
What does it all mean? Across the ski industry and the state of Utah, there was a general sense of relief that the drawn-out lawsuit, which threatened to disrupt the ski season, had been resolved. In the town of Park City—which is home to home to three ski resorts, with PCMR in the middle, Deer Valley just to the south, and The Canyons immediately to the north—reactions were mixed. Vail Resorts will likely invest heavily in PCMR, as it already has at neighboring Canyons Resort, which it began operating last year. Many locals are worried about how the new ownership and development will affect the town's fabric. Other residents seemed less concerned, noting that Powdr Corporation, which owns Copper Mountain and Killington as well as several other resorts, is basically just a smaller version of Vail Resorts. At a more macro level, Vail Resorts' acquisition of PCMR should generally have a positive effect on Utah's ski industry and increase the likelihood that One Wasatch becomes a reality. 
[quote]The acquisition gives Vail Resorts another bright star in its ever-expanding constellation of resorts and makes its already impressive and extremely popular Epic Pass that much more attractive.[/quote]
The changes are already starting to happen. As Marc Peruzzi predicted a few months ago, Vail yesterday announced its plans to build a ski lift to connect PCMR with Canyons next summer. For the 2015–2016 ski season, the combined resort will be more than 7,000 acres, making it the largest ski area in the country. The acquisition gives Vail Resorts another bright star in its ever-expanding constellation of resorts and makes its already impressive and extremely popular Epic Pass that much more attractive. Adding PCMR to the pass's roster brings the total number of resorts to 22 by their count.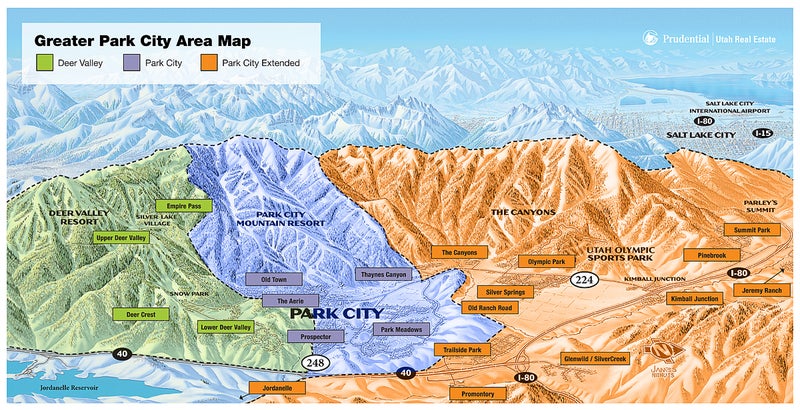 If you already own or are thinking about buying an Epic Pass, this is obviously a good thing: The amount of terrain you can now ski in Utah just doubled. Even if you don't buy an Epic Pass, adding PCMR to the roster could result in cheaper skiing. After Vail Resorts added Canyons to the Epic Pass last year, four other area resorts—Snowbird, Alta, Deer Valley, and PCMR—decided to sweeten the deal for their respective season passes: If you bought an individual season pass at any of the four areas, you received three additional free days of skiing at each of the other three resorts, a move that was widely viewed as a direct response to Vail taking over Canyons. How the other Wasatch-area resorts will respond this time around remains to be seen, but one thing is certain: When companies start competing with each other in pass wars, the cost of season passes goes down.
The change in ownership also disrupts the delicate balance of power among the three ski resorts in town—Deer Valley, still independently owned, is just up the road from Park City. "With three resorts with different owners all sitting at the table, the community had a nice and very respectful way of all working together," said Peter Metcalf, CEO of Salt Lake City–based Black Diamond Equipment. "Powdr Corp and the Cumming family invested a lot into the community and were good corporate citizens. It's a loss for both them and the town."
"Selling was the last thing we wanted to do, and while we believe the law around this issue should be changed, a protracted legal battle is not in line with our core value to be good stewards of the resort communities in which we operate," Cumming said in a statement released Thursday, emphasizing that as part of the sale, Vail Resorts agreed to retain PCMR employees in their current roles, including everyone from lift operators to top-level executives. (Jenni Smith, the heretofore general manager of PCMR, left her post as of yesterday.)
[quote]"It's sad to see the industry become more homogeneous," Jay Burke, the owner of a Park City-based marketing firm, said. "Park City was the most rogue of the three resorts in town."[/quote]
By all accounts, the months-long corporate fight over the future of PCMR was an ugly affair. Even if some didn't like how the turf war was resolved, most of Park City's business leaders are excited to move on. Jack Thomas, the town's mayor, is looking forward to working with Blaise Carrig, president of Vail Resorts' mountain division. "His kids know my kids," he said. "When we look up on the mountain, we realize our children grew up here, including the likes of [Olympic gold medalist] Ted Ligety. It's an emotional thing for us."
Others are relieved, like Jay Burke, the owner of Snow Chicken, a Park City–based marketing firm that works with several ski-industry businesses, but they are also generally disappointed by the acquisition. "It's sad to see the industry become more homogeneous," Burke said. "Park City was the most rogue of the three resorts in town. With Vail, the whole operation will become more polished, which will be good for business and home values, but it will also make it that much more difficult for many people, especially those in their twenties, to live and work and establish roots here."
As for One Wasatch, Vail's acquisition will likely only accelerate the timetable. Vail is an aggressive marketing machine, and even though linking up with other resorts means sending its skiers to a mountain owned by someone else, it's in favor of the idea. "We support the One Wasatch concept and look forward to working with Ski Utah and the other resorts to make it a reality," said Rob Katz, Vail's CEO, in an emailed statement. 
Nathan Rafferty, president of Ski Utah and chief spokesperson for One Wasatch, was particularly energized by the development. "Ski Utah and the state's entire ski industry are relieved that the uncertainty of Park City Mountain Resort ownership has come to an end," he said. "We look forward to working with them and the entire Vail Resorts team to further the legacy of PCMR," he said. 
The political influence Vail will have on the One Wasatch process will undoubtedly be huge. "You now have a 900-pound gorilla instead of a couple of orangutans," said Metcalf. As Derek Taylor, the former editor of Powder Magazine who lives in nearby Ogden, noted, "It's just a matter of time, be it five years or 10 years, before it happens."