This Man Will Make Nordic Skiing Cool
The pride and joy of USA Nordic skiing knows a thing or two about training hard and treating yourself. Presenting Simi Hamilton's top five training tips to achieve cross-country glory.
Heading out the door? Read this article on the new Outside+ app available now on iOS devices for members! Download the app.
The United States has never been a hotbed of nordic skiing. At the Sochi Olympics, the men's sprint team eked out a sixth-place finish, and even that was considered a success. But Hamilton, who was a member of that team, is beginning to buck the trend. He won a solo World Cup race in Switzerland last year—the first for an American in 30 years—and this winter, at the World Championships in Falun, Sweden, he's aiming for an unprecedented medal in the individual classic sprint. Even with a training load equal to a full-time job, he still finds room for the fun stuff.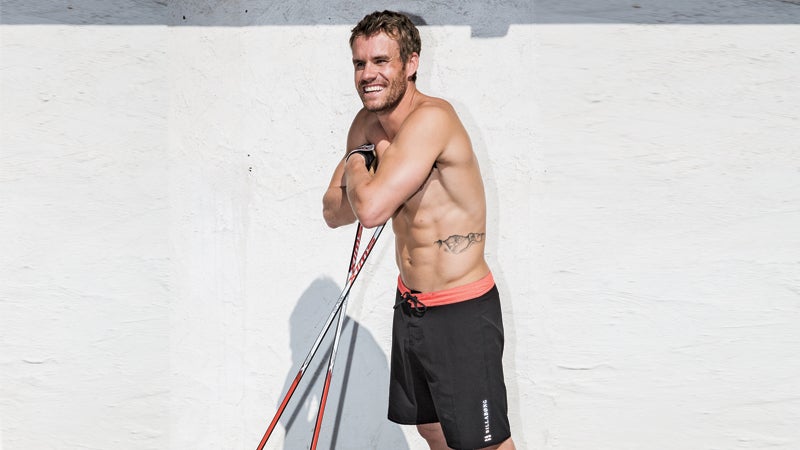 MIX THINGS UP: "I'd go crazy if I had to roller-ski every time my coach told me to, so sometimes I'll swap in a mountain-bike ride instead. Or, if the waves are really good on the New Hampshire coast, I'll drive over there at 3 A.M. to surf for two hours at sunrise and be back in time for training. Getting out of the routine helps me feel more balanced as an athlete, but mostly it's for my sanity." 
GO ALL OUT: "If you're going to break your body down, really break it down. Do intervals and weights on the same day. It'll hurt—a lot—but you'll be much stronger for it."
KNOW YOUR WEAKNESS: "Everyone has a weakness. Mine is my ankle. I crashed in a terrain park ten years ago and never fully recovered. But weaknesses give you something to focus on. I spend a lot of time balancing on a Bosu ball while bouncing a tennis ball off a wall and catching it. It's tedious, but those are the kinds of details that make the difference in a race." 
CUSTOMIZE YOUR FUEL: "A lot of athletes are hyper-obsessive about what they eat. But I often need 10,000 calories a day, so I eat what I want, when I want. After any race I have the same thing: gummy bears and a Coke. Just straight sugar."
RESPECT YOUR TIMELINE: "Some things you can do at a high level for just a few years, others for a few decades. Nordic skiing doesn't take a huge toll on your joints and ligaments, so you can do it well into your seventies. There's something very graceful about that."