How Accurate Is 'McFarland, USA'?
American cross-country legend Craig Virgin lays out the connection between distance running and farm work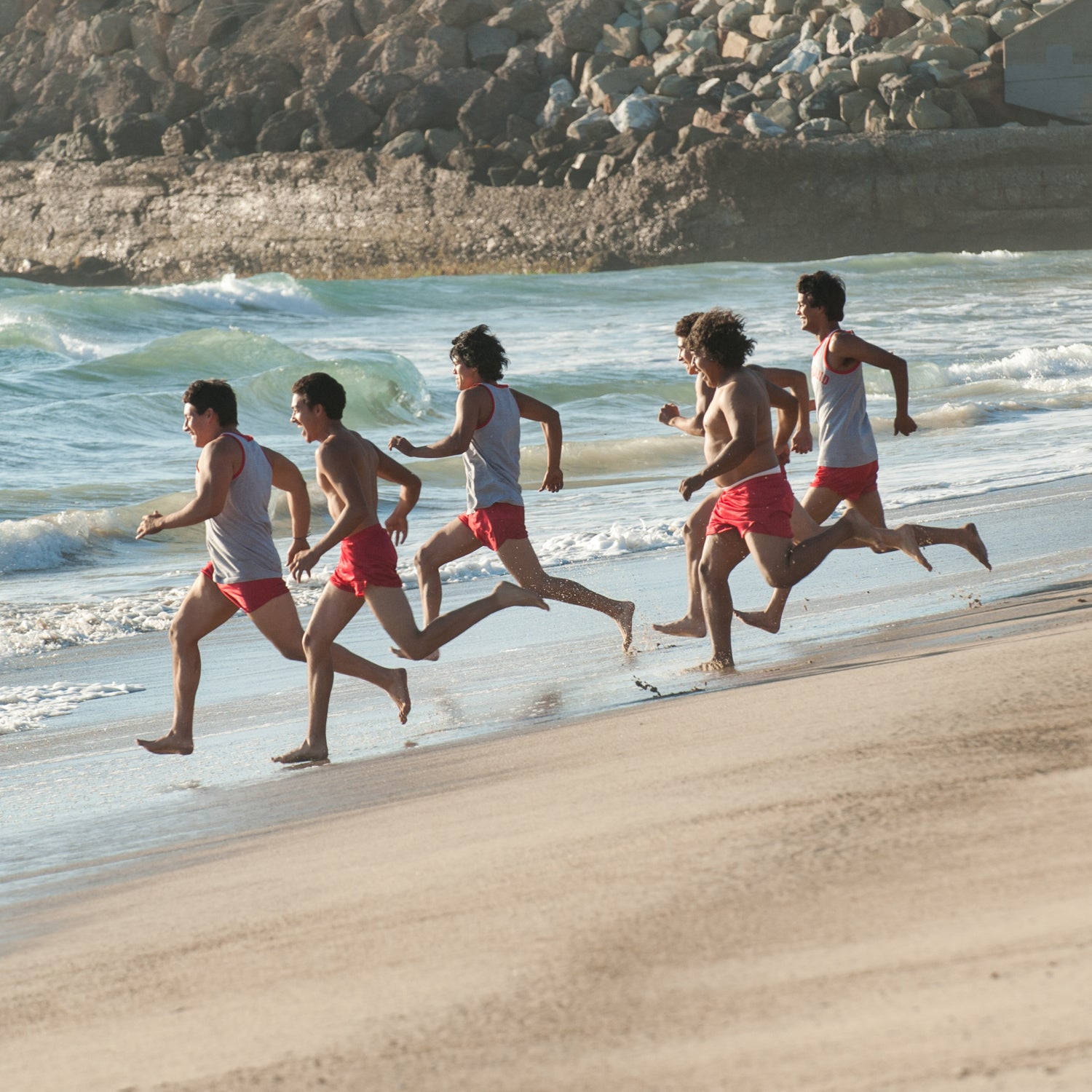 Disney(Photo)
Heading out the door? Read this article on the new Outside+ app available now on iOS devices for members! Download the app.
Craig Virgin, now 59, was a cross-country monster in his day. He is the only American man to ever win the World Cross Country Championship—twice, in 1980 and 1981—and he set seven American records between the roads and the track. So we figured there was no one better to recruit for a review of Disney's new underdog cross-country film McFarland, USA.
The film is based on the true story of a small Central California high school coach that took an unlikely group of immigrant students and transformed them into a distance-running dynasty, culminating with their team win in the 1987 CIF Cross Country Championships. (The story was initially published in the LA Times.) We asked Virgin: Does the film hold true to the reality of the muddiest of scholastic sports? Or is it just a bunch of Hollywood hogwash?
Virgin was raised in the agricultural town of Lebanon, Illinois—population: 4,000. His upbringing, tending to crops and cattle on a farm, was remarkably similar to that of the kids in MacFarland, where the film is set, he says. Virgin ran his first year of cross-country in 1969 as a freshman at the town's 412-student high school.
Some quick background on the sport: A cross-country team's score is calculated by compiling the first five members' overall finishing places. The team with the lowest score wins. It's because of this cumulative group effort, with each place having vital importance, that a state-level cross-country team can be forged by kids with what Virgin calls "average athletic ability." "The concept that cross-country is a sport in which a small school can be just as competitive as a big school is right on," he says. "It only takes seven kids."
In terms of the basic premise, the film hews closely to the true story. But could the McFarland team develop championship-caliber cohesion and fitness in just its first season, as the movie portrays? "For me as a serious runner, that was the one that stretched the movie's credibility the most," Virgin says. In reality, the team didn't win its first state title until 1987, eight years after its formation. Running is a sport that is slow to reward, and despite his own potential, Virgin himself didn't win his own individual cross-country title until his junior year.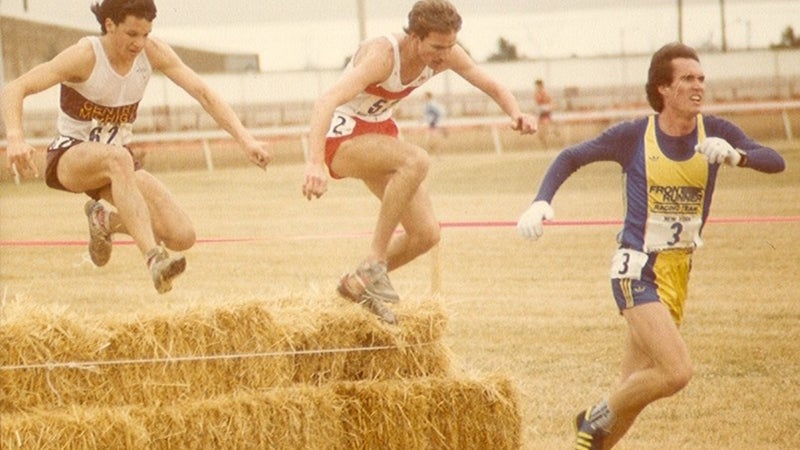 Wrapping up the story in one season instead of eight makes for a feel-good fairy tale. But one thing McFarland, USA didn't sugarcoat, according to Virgin, is the physical demand of agricultural labor, which plays a significant role the students' lives in the film. The student-runners were the sons of former migrant workers, and they'd rise early to pick produce with their families, spend the day in classes, and then return after school to pick some more. It's a stark contrast to the lives of their competitors, most of whom came from more affluent suburban communities. In addition to the farm work, the MacFarland kids put in 1,500 miles worth of runs over the summer. It's almost too heavy a burden to believe. But it's possible, Virgin says, because he lived it. "As severe as running is, [farm work] made running seem like an easier option." 
Virgin harvested his family's crops all through high school, into college, and even during the summer he joined the legendary track club Athletics West. In the winters, his hands would get so cold from cleaning the mud and silt from the pigs' feeders and water tanks that he would grab the exhaust stack of a running tractor with this gloves, the steam hissing off, just to get the sensation back in his fingers. In the summer it was baling hay in 90-degree heat for four to eight hours at a time. When compared to his normal chores, "a hard track workout for one to two hours didn't seem so bad," he says.
[quote]One thing McFarland didn't exaggerate, according to Virgin, is how difficult ag work is. When compared to baling hay in 90-degree heat for four to eight hours at a time, "a hard track workout for one to two hours didn't seem so bad."[/quote]
Virgin says that life on a farm accustomed him to discomfort. It set him up to be a better runner because he could hurt more, he says. "These kids had to endure physically so much discomfort already that they were physically and mentally tough," he says. "The same thing goes on with the Kenyan and Ethiopians today—they all come from an agricultural background." A hypothesis for the dominance of East Africans in distance running highlights the austere circumstances of their upbringing as a factor of their collective success. "They aren't scared of hurting because they have to endure physical pain and discomfort that would be a nightmare for the average American suburban kid."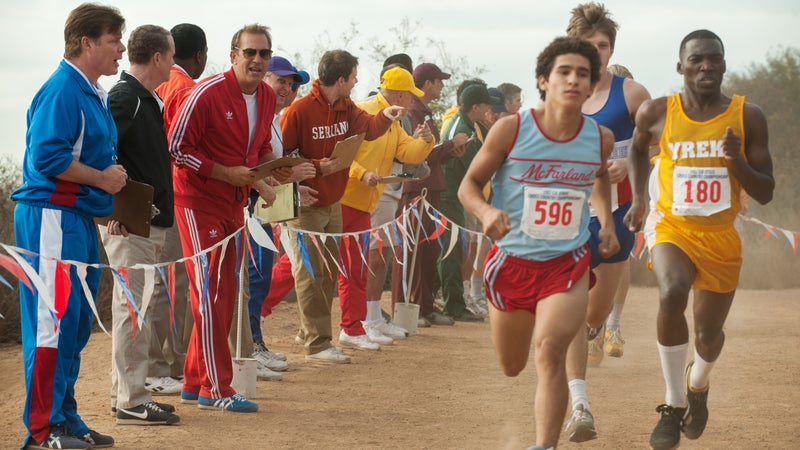 But with all of its true-to-life details, Virgin says there were a few whoppers in Disney's version of the McFarland story. Kevin Costner, who plays the team's coach, keeping track of how fast his runners moved by using a common kitchen egg timer: unlikely. And the California high school cross-country championships hosting what appears to be a total of eight teams? "There's normally 200 kids," he says.
Still, Virgin, arguably the best American cross-country runner ever, says that he'd enthusiastically recommend McFarland, USA.
"For anybody that's a runner, especially if they ran high school or college cross country, it's a must-see," he says. "But it was not made for the serious runner. It was made for the average viewer, and I think that everybody can get something from it."
Lead Photo: Disney